Online networking guide for virtual and hybrid events
There are unique challenges when it comes to online networking at virtual events: mostly around fewer opportunities to build an instant rapport with others.
We at ExpoPlatform want to show organisers how to use online event technology to create great connections.
Here's our in-depth guide to networking in this brave new world of virtual events.
Many B2B companies have had mixed success with online events. The benefits brought by easy registration and new ways of content delivery have not always been matched by networking capabilities.
This can be seen in findings from the EventMB State of the Event Industry Survey Q2 2021 which shows 18% of event professionals consider networking to be the biggest challenge for virtual events.

There can be a number of reasons for this:
     

Event tech platforms don't have enough networking tools

     

Networking strategies being used do not fit in the digital arena

     

Event participants are not equipped with the necessary information to exploit virtual networking opportunities

     

Steep learning curve to get familiar with event platform features
How to ensure effective online networking at virtual and hybrid events
In this guide, we do a deep dive into networking – what it means, types of events and how digital platforms can act as a powerful tool to boost your connection-making abilities.
Here's what we'll cover:
What is online networking at virtual events?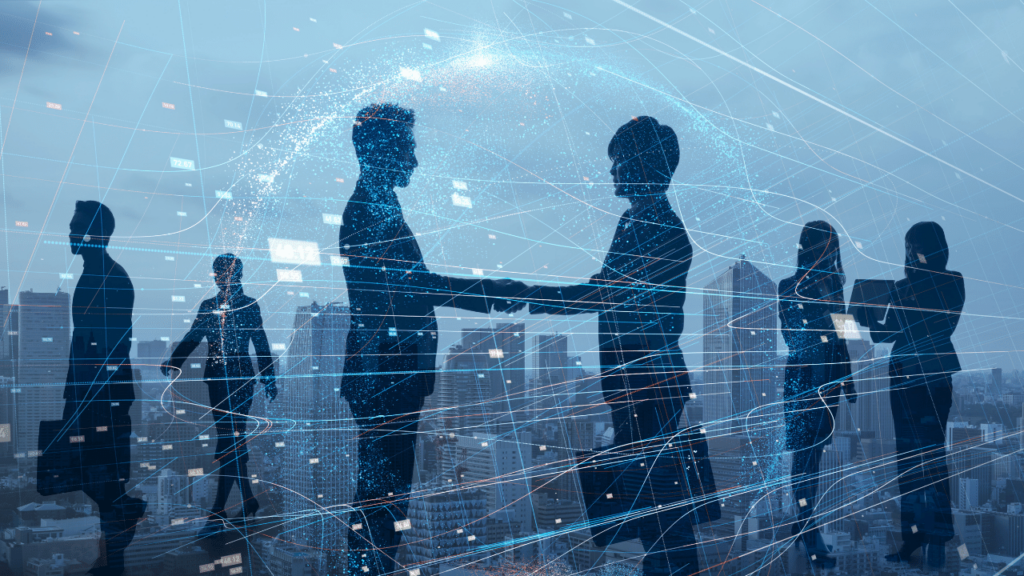 Online networking with virtual event technology involves meeting new people, building relationships and sharing information that can be used in future projects. It also includes attending conferences, seminars, workshops and other scenarios where you meet other professionals who share your interests.
The main purpose for this is to build contacts and make connections between different companies, organisations and individuals among others. 
Networking at an event could include:
Introductions

– Make yourself known to someone else by mentioning their name, background, social media posts or a topic of mutual interest. Once the ice has been broken, you can talk business.



Meetings – Meeting face-to-face is always better but such opportunities have been limited to hybrid events in the Covid era. Get to know each other a little online then schedule an in-person meeting using the event platform features.

Business cards exchange – Share your details by exchanging business cards or by checking their details on your online dashboard if it's a virtual meet.

Follow-up meetings

– Continue your conversations after an event over email, mobile, social media or on a 365 community platform provided by the event tech vendor. 
Types of online networking events for business
Business networking events are popular amongst industry professionals to meet new clients, partners, suppliers, customers, investors and potential hires. These can range from small workshops to large conferences, some of which are explained below:
Conferences

– A conference is typically organised by a company or association to promote their products and services. They provide attendees with information on current trends, industry news, and upcoming events.
Exhibitions

– Business exhibitions are large-scale events where many companies and organisations gather to showcase their products and services. Most exhibitions take place in large convention centres, convention halls, or trade show centres. 
Trade Shows

– Trade shows are one of the oldest forms of networking. Companies host trade shows to showcase their latest innovations and introduce their newest products to prospective buyers. Attendees visit booths set up throughout the convention centre to see what an exhibitor offers.
Seminars

– Seminars are educational sessions designed to teach people specific skills. For example, they can show sales techniques to help participants improve their selling abilities.
Workshops

– Workshops are generally conducted by industry experts. Participants pay to take part and get insights through discussions and presentations.
Online Forums – Many forums allow users to post messages about relevant topics. Users can get answers from others who share the same interests. Forum posts often include links to websites related to specific topic being discussed. These can take place as part of 365 online communities, where attendees from virtual and hybrid events can connect and network throughout the year.
Why is online networking at events important?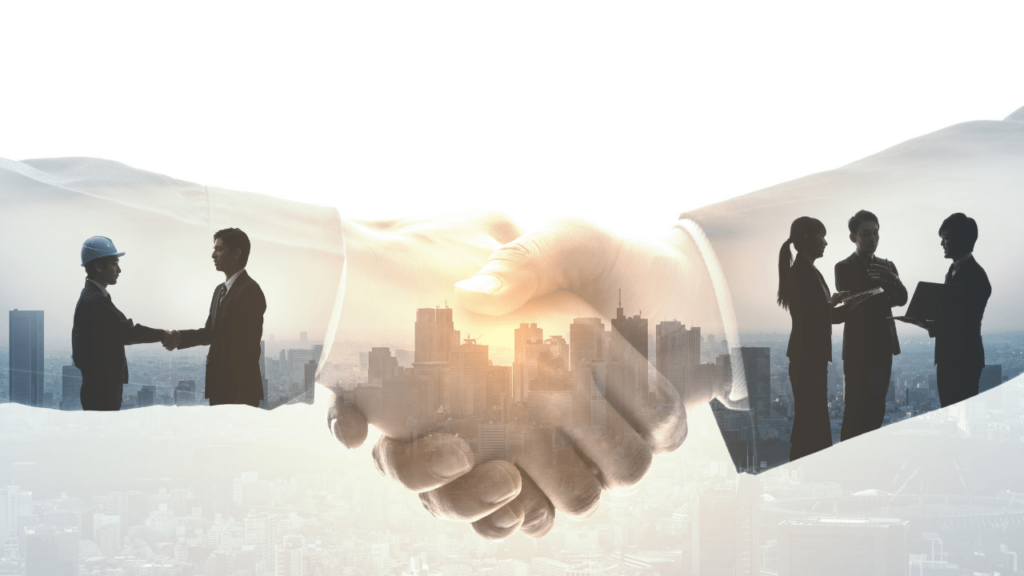 There are numerous benefits to networking at virtual and hybrid events. Some of these are described below:
1) Build relationships
Networking helps you meet like-minded individuals who have similar interests.
You may find it easier to collaborate on projects if you know someone else working in the same industry.
Building strong professional relationships opens new avenues for business growth and collaboration opportunities.
2) Gain new knowledge
Conferences and trade shows provide unique insights into the industries, helping you stay ahead of competitors.
With networking, you can pick up tips and tricks from experts in your field.
3) Make connections
New doors can be opened by connecting with people at conferences and exhibitions.
You demonstrate initiative and professionalism hen you introduce yourself to strangers. As a result, you stand out from the crowd.
4) Learn about different industries
Meeting professionals from different fields gives a better understanding of how their business can relate to yours.
You may even decide to incorporate some aspects of their approach into your own marketing strategy.
It could also be useful to plan a partnership where the combination of both businesses could see you scored some mutual benefits. 
5) Get involved with industry associations
Industry associations play an essential role in promoting local communities. These groups organise activities and hold events throughout the year. You can gain access to exclusive discounts and offers as well as information about upcoming meetings and seminars.
Online networking tips for hybrid and virtual events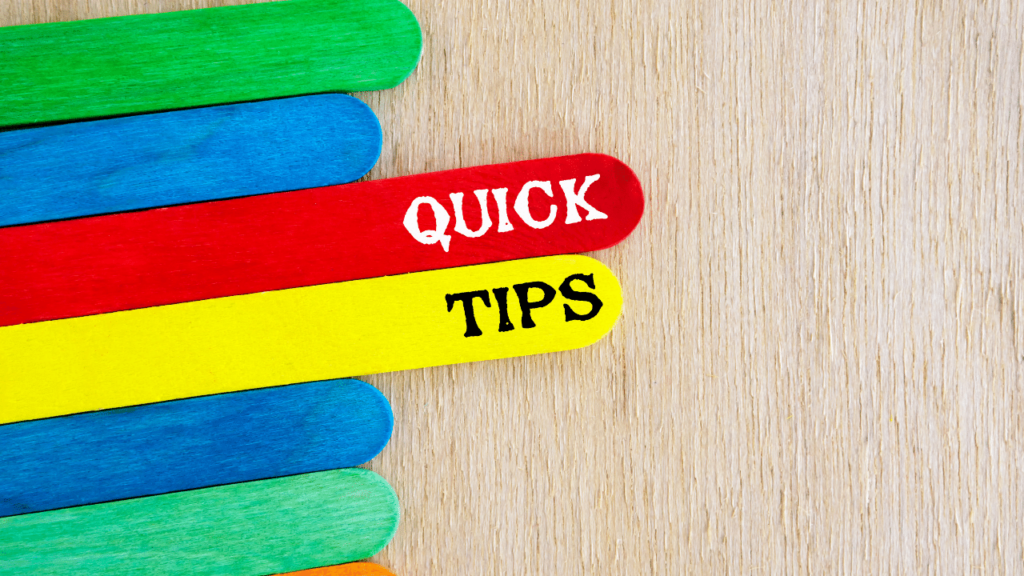 The changed landscape of events means the old rules of engagement need to evolve and address the digital transformation seen through virtual and hybrid meetings.
Heather Holst-Knudsen, CEO of H2K Partners, told ExpoPlatform many organisers have been too complacent in trying to transfer the networking format of a physical show into the virtual world.
She believes the majority of digital experiences have been "poorly done and very misunderstood" by event producers who simply live-stream meetings to make up for a lack of in-person exhibition attendees.
Heather said: "I hate to break the news to everybody, but there's no trade show floor where people are walking in a virtual environment – you are on a screen.
"It is different, so how do you take that physical activity of walking and being able to get someone to come to your booth when that whole experience is different?
"I think curation of meetings and embedding sponsors into thought leadership on the virtual side is a big aspect of being successful.
"Maybe the virtual side shouldn't happen during the face-to-face, maybe it happens after."
With a large amount of interactions happening online, here is what you should do to network effectively:
1) Build up your online profile
It is important to provide a complete profile about yourself so you connect with the right people and better engage with your target audience.
The more relevant information you publish, the easier it will be for attendees to approach you.
Your bio should include your name, contact details, professional details, social media profiles like LinkedIn and Twitter, links to website, blog and portfolio.
2) Highlight your participation on social media
Publicise your attendance before and after an event, especially if you are attending as a speaker or exhibitor.
Include some points on what you will be speaking about at the event so participants feel more interested in connecting with you.
3) Engage in virtual breakout sessions
Make use of virtual interactive spaces such as virtual lobbies and breakout rooms to strike up a conversation with other attendees.
You can also view profiles, send messages and schedule meetings with people who have similar interests to build meaningful connections.
These conversations can be explored further after the event or continued in online 365 communities. 
4) Showcase your expertise on the virtual event platform
 Most virtual conferences, exhibitions and trade shows are organised around a specific theme.
You can share your insights on the topic when you sign up on the event website or mobile app and join the online communities.
This will boost your credibility among other professionals and encourage them to contact you.
5) Participate in contests, giveaways, quizzes and games
Many events conduct trivia contests, giveaways and games such as virtual scavenger hunts that are a great way to meet other people while having fun.
Taking part in these activities can highlight your profile to other attendees and help to make some interesting connections while having fun and going in to win prizes.
6) Use AI matchmaking services to connect with people, content, products and companies 
Some virtual event platforms are equipped with powerful AI matchmaking software to help attendees connect with other people, but also content, products and companies.
The algorithm creates custom matches based on the interests and preferences pre-filled by the user and keeps adjusting itself if the matches are not relevant enough.
How to get ahead using virtual platform features

The rise of virtual events opened doors to attendee participation from any part of the world.
Registrations jumped significantly and many organisers were left wondering which attendees were genuine prospects and how they could find the best connections for buyers and exhibitors.
The solution lay in the form of virtual event tech platforms, which have evolved rapidly to address the needs of an ever-growing online audience.
These platforms have incorporated advanced networking features to help attendees and exhibitors cut through the noise and find relevant connections.
Some of these features are described below:
1) AI matchmaking
B2B growth marketing blog Markletic reports that 81% of event organisers believe networking opportunities at hybrid events are a big factor in audience satisfaction.
With the right networking tools, it's easier to find a relevant match as most attendees tend to register online, making it easier to find them.
AI-powered matchmaking tools help attendees connect with the right people, products and content – before, during and after the event.
Once the desired match has been made, users can schedule meetings, visit the physical or virtual stands, book a demo or set up a consultation call with the sales representative.    
2) Targeted networking with hosted buyer programme
A hosted buyer programme is a great way to network with a focused group of qualified buyers that are hosted by the event organisers, sponsors or exhibitors.
Using an online hosted buyer module allows you to schedule appointments between the buyers and sellers.
This helps exhibitors gain direct access to valuable customers and boost their sales potential without having to take the longer funnel route.
For attendees and exhibitors looking for quick business results, a hosted buyer programme is strongly recommended.
Read our guide to hosted buyer programmes here.
3) 365 community platform
Event attendees can be onboarded to a 365 online community before and after the event.
This community serves as a forum or marketplace where buyers and sellers can network with each other any time of the year.
Community members can connect, interact, share insights, strike business deals and discuss collaboration opportunities without being restricted by the timeframe of a traditional in-person event. 
Want to ensure the best networking experience for your attendees? Book a free demo to learn how ExpoPlatform's modular solutions can help you deliver world-class live, virtual and hybrid events.