Our Marketplace module draws more professionals from search engines to your live show and drives engagement year-round by connecting buyers and sellers online.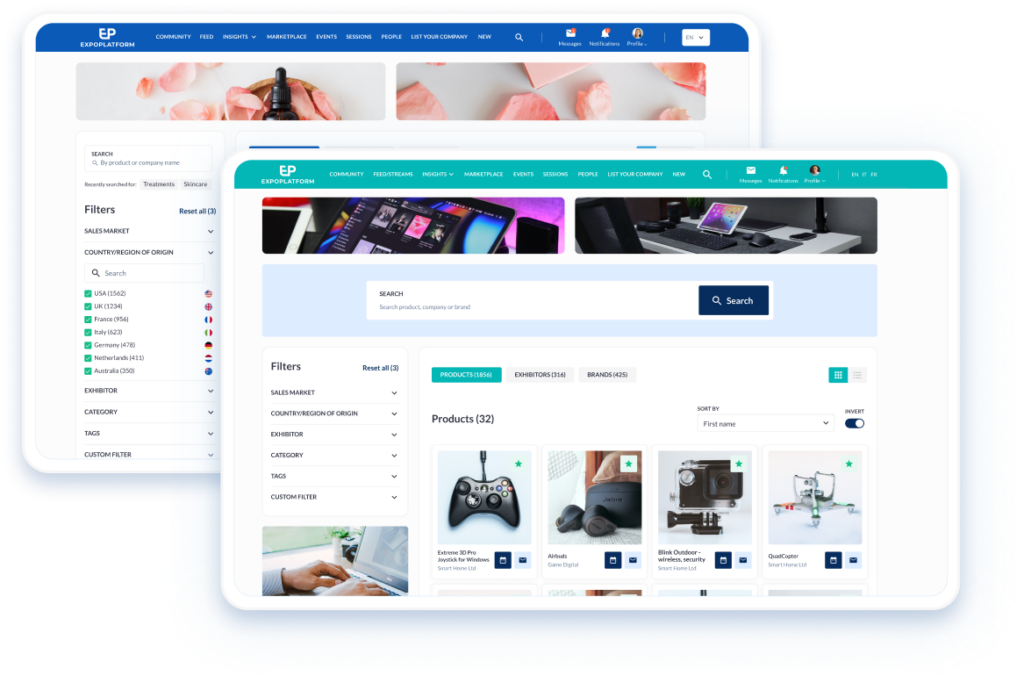 Trusted by the world's leading event organisers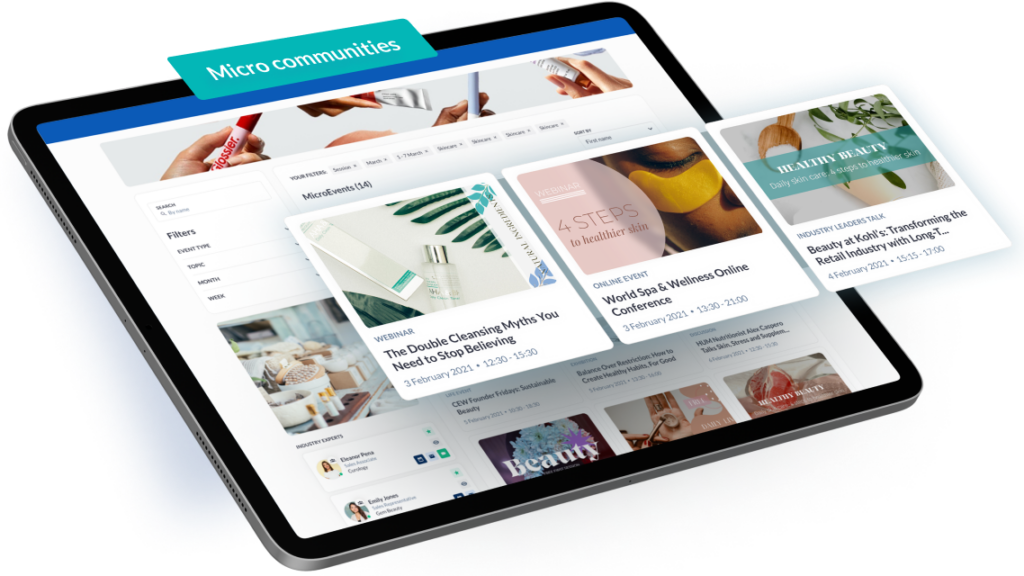 Self-service supplier dashboard
The supplier dashboard must make it easy for them to upload products, news and marketing content - as well as show all leads and interactions in one place.
ExpoPlatform's Lead Intelligence brings together all digital touchpoints such as anyone who has viewed a profile, content or clicked a sponsor's banner.
This significantly increases the volume of leads suppliers receive.
Content is what keeps your Marketplace alive. Regular articles and on-demand webinars can be used to spur engagement with products and suppliers, identifying problems as well as how to solve them.
Micro Community Groups can be created to allow niche groups to connect, host content, encourage interaction and forge sponsorship opportunities.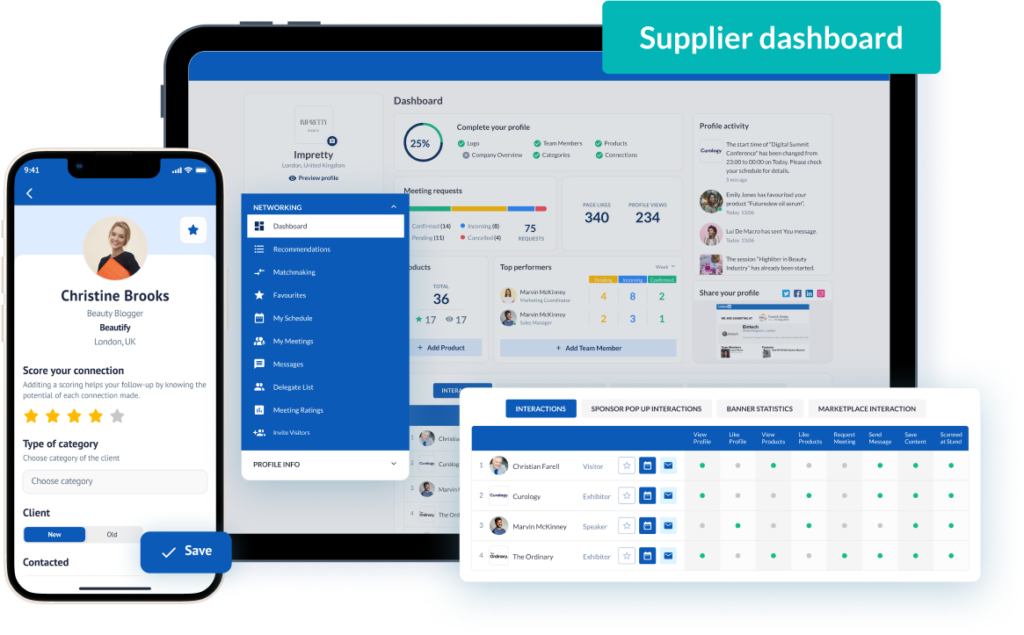 Enhance lead generation for exhibitors with our Smart Event mobile app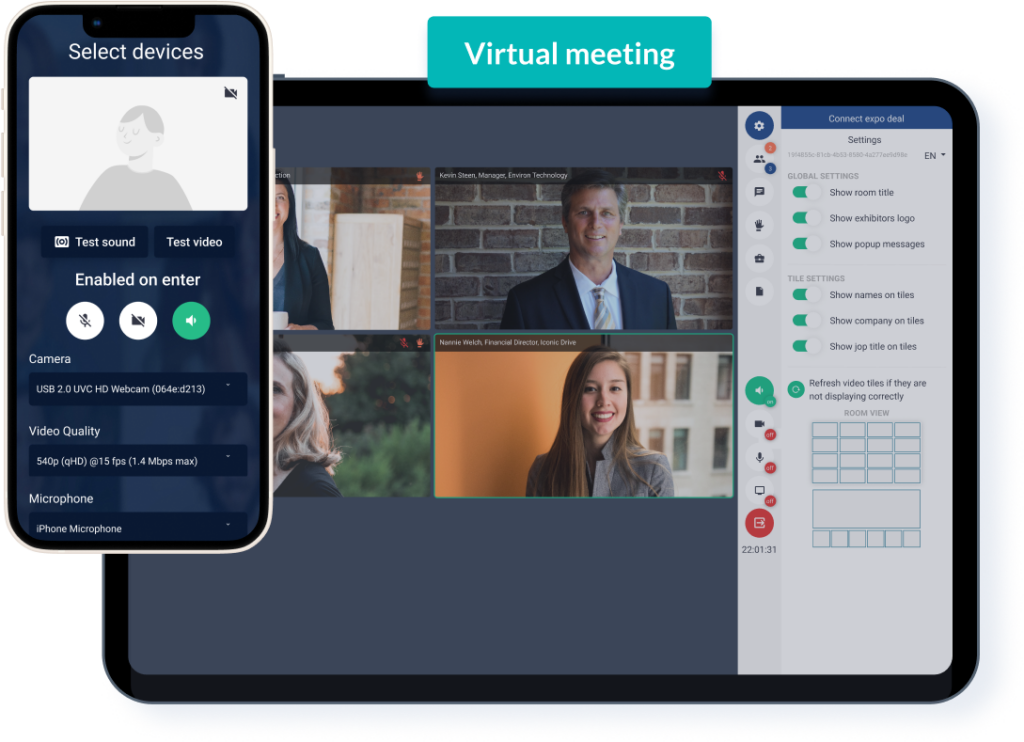 Match buyers with relevant sellers using AI
Connect your buyers to suitable exhibitors based on their preferences with utmost accuracy using AI-driven algorithm.
Give your suppliers tools to easily onboard into the platform, with automated notifications and  upsells to encourage richer profiles.
Offer different subscription packages to monetize your suppliers. Once a supplier is in the platform their profile can also be activated at multiple events.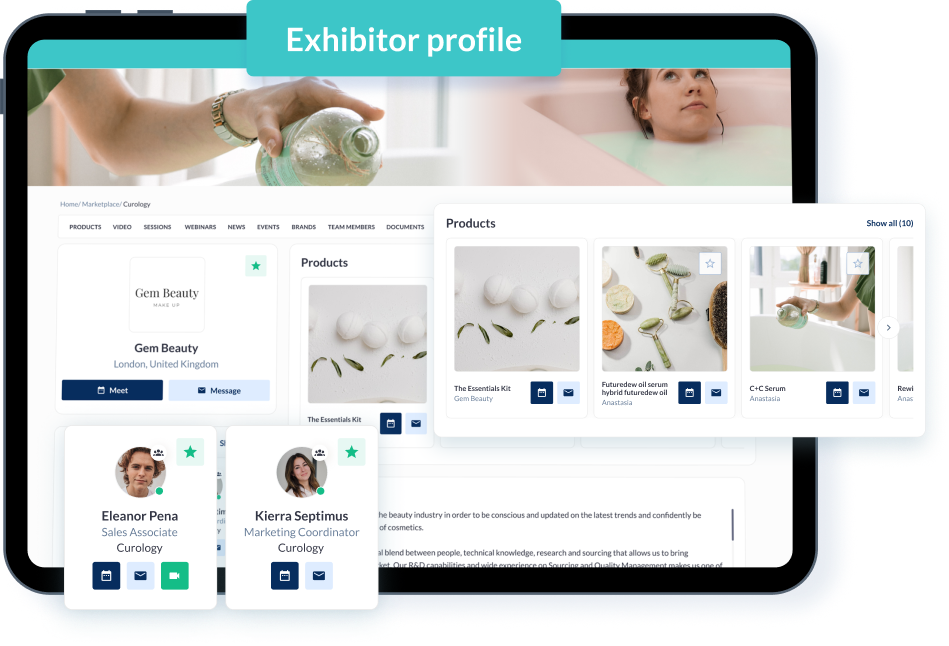 Combine your live event with an online Marketplace
Having a Marketplace as part of your exhibitor packages is a proven way to boost digital revenue by more than 300%. Get a free and personal demo now.
For every demo with us, ExpoPlatform will plant a tree 🌳.