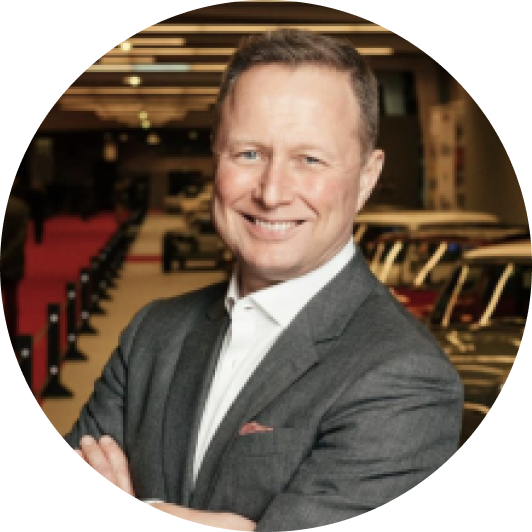 Simon joined the industry almost 30 years ago as a marketing manager. He enjoys the passion, the excitement and the energy people bring to events. He has led many businesses globally, launching products, building partnerships and in-region businesses, while delivering strong profits through organic growth and acquisitions.
Throughout, he has always sought sustainable growth through understanding and serving the customer, embracing change and creating more effective and innovative ways to bring people together. He has continuously built teams and processes that thrive from disruption and change to propel the overall industry forward.
He joined Comexposium as CEO in August 2017 with the aim to lead an international transformation and deliver a sale of the business for the PE shareholders. Prior to Comexposium, he was with UBM plc (now Informa) for 19 years, as CEO of UBM EMEA and UBM Americas. He is Chairman of the Association of Exhibition Organisers (AEO) International Group, has been on the Society of Independent Show Organizers (SISO) Board and chaired the UFI CEO Summit in 2020.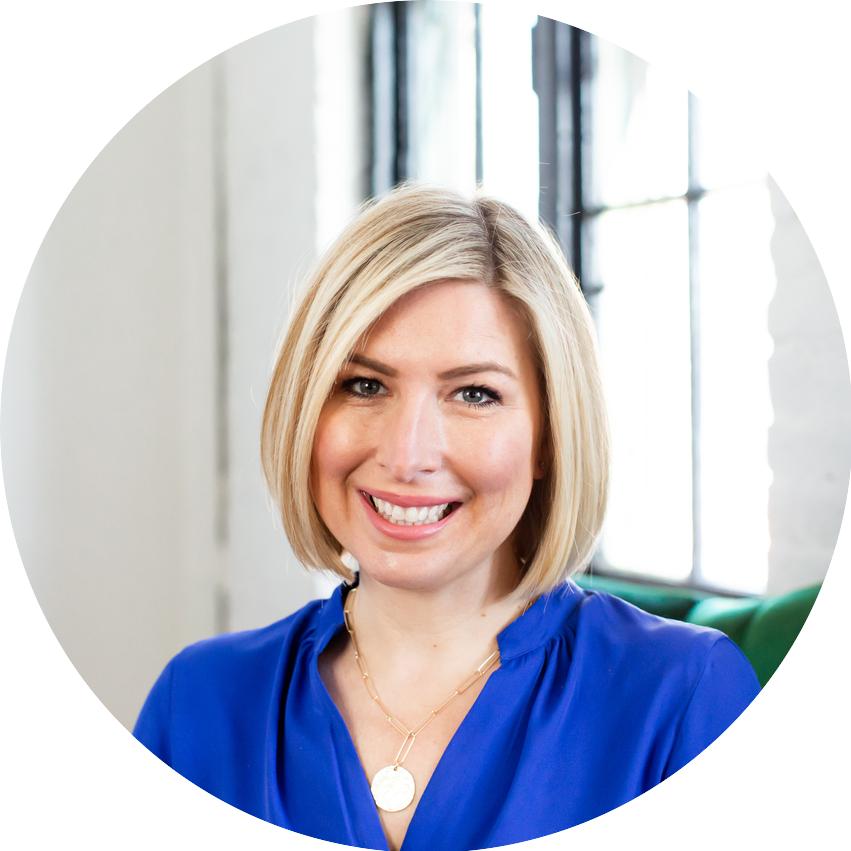 Executive Vice President - Head of Marketing, Technology & Customer Experience at Clarion Events Inc. - North America
Liz's endless curiosity, desire for learning, and passion for building relationships define her responsibilities as the Executive Vice President- Head of Marketing, Technology and Customer Experience for Clarion Events. With over 20 years of experience in the events industry, she focuses on delivering results by creating brand strategies and providing innovative approaches that meet her customers' needs.
In her current role, Liz oversees the strategic direction and integration of the marketing and technology functions across North America. These are led by insight, marketing effectiveness, digital and virtual platform development and innovation. In addition, she is responsible for virtual product strategy development where she partners with Clarion's portfolio directors to identify growth opportunities to enhance existing events and develop new digital offerings. She constantly has her eye on the customer experience and how to continuously evolve what our events offer to increase the value we provide face-to-face and digitally.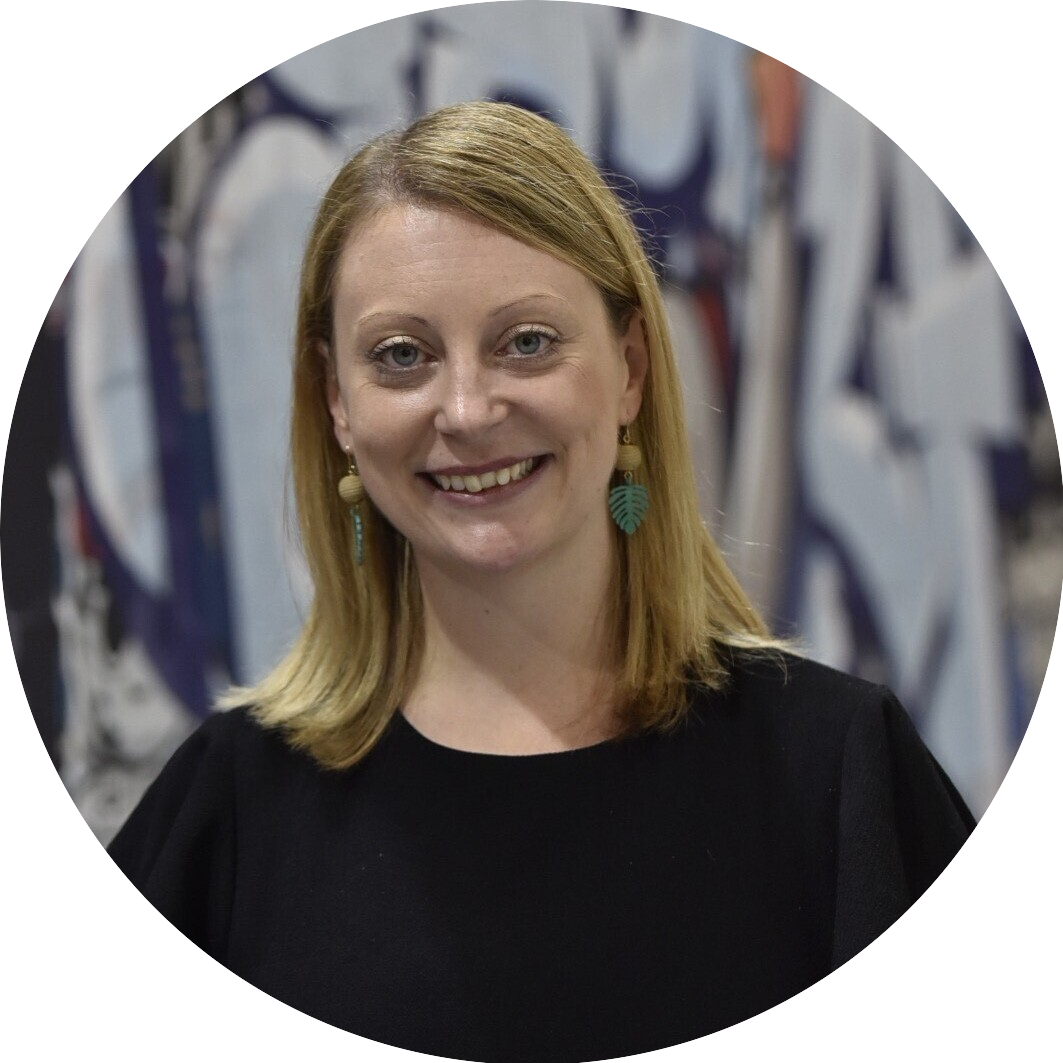 SVP, Licensing at Informa Markets
Anna Knight is SVP of the Licensing business within Informa Markets. She has over 16 years of experience working within both start-up and established events-led organisations (Centaur, UBM, Informa). She transitioned from managing marketing teams in exhibitions and conferences to running multi-million pound event and media portfolios. She currently leads a global team based in London, Santa Monica and New York within the brand licensing industry. Anna has immense experience in launches, high-growth events and turnaround projects within EMEA, North America & Asia.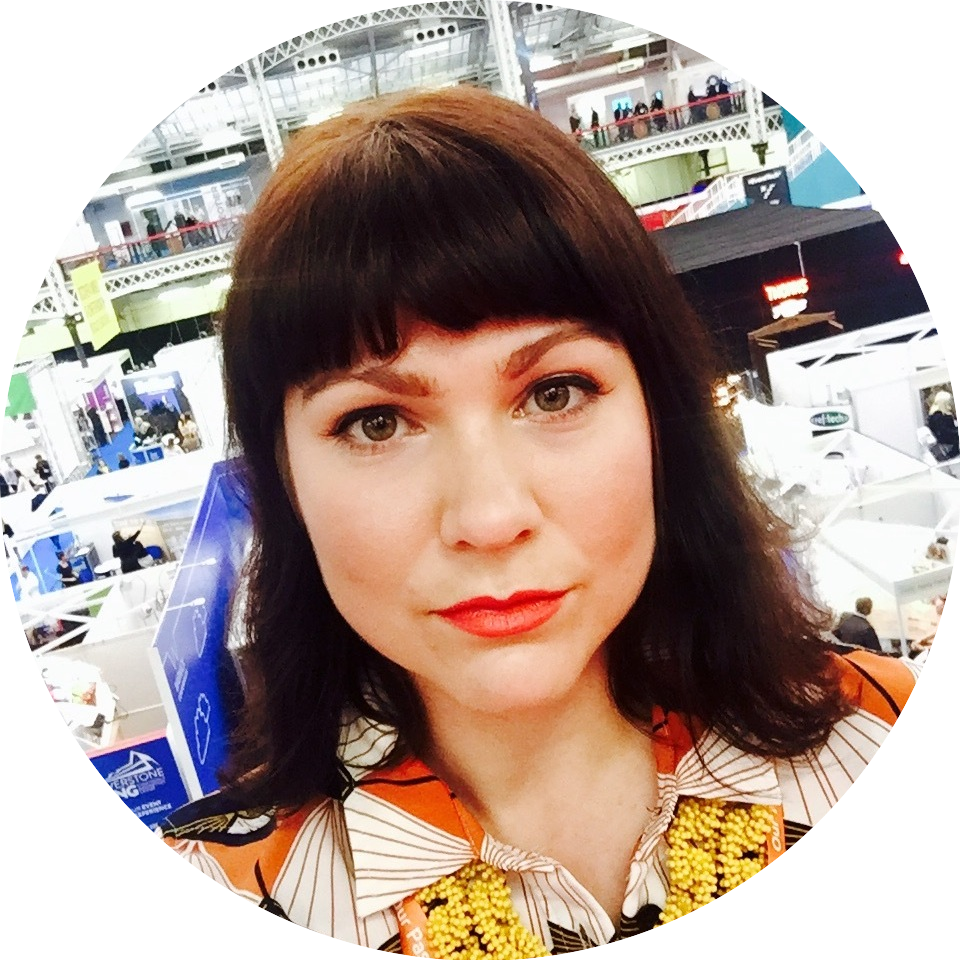 Managing Director at Explori
Sophie is an experienced event professional who has worked with a number of respected organisers specialising in launch events. Over her career, she has launched 11 tradeshows and events in sectors as diverse as healthcare management, AI and gaming.
Sophie has first-hand experience in the power of customer insight to shape event strategies that deliver sustainable growth. She is passionate about the role of customer experience in the future of face-to-face marketing.
She leads the operational teams at Explori and regularly authors white papers and shares insight with the industry at conferences around the world, including the Global Visitor and Exhibitor Insights Reports for UFI and SISO.
Prior to joining the exhibitions industry, Sophie worked in corporate events, with a number of well-known brands including Avon Cosmetics and Toyota.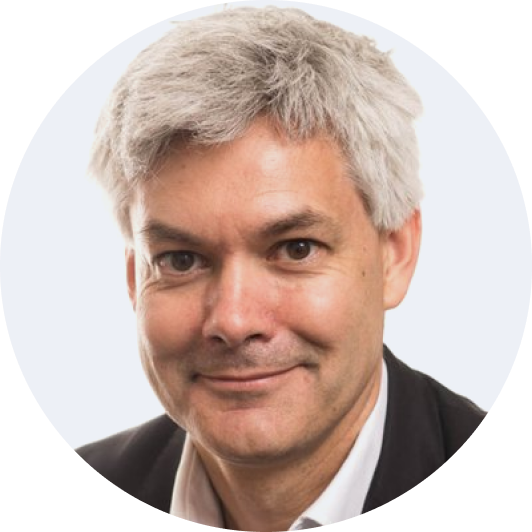 Director at Devonshire & St Andrews
Robert is a strategic advisor with over 20 years' experience of working globally at the Board level with major brands across multiple industries. His area of expertise is in helping businesses create sustainable growth by focusing on strategic transformation – combining the ability to develop long-term strategies with the more practical actions required to deliver change. ​
He has led over 40 major programmes of work across multiple industries including TMT, Financial Services, Retail, Utilities, B2B, Logistics, Real Estate, Utilities and Events.
He is responsible for the development of internationally recognised thought leadership in the discipline of customer-led change that has been proven across a multitude of successful strategy, innovation and transformation programmes. He has spoken at numerous conferences, business events and universities, and has been quoted in multiple publications on this topic.

Paul is an experienced, award-winning executive with deep skills in events, business development, digital media, advertising, content marketing, and social media. He is customer-focused, bringing high levels of innovation and creativity to help customers achieve superior ROI on marketing investment.
He has led and grown businesses with revenues ranging from $30 million to $250 million in both privately owned and publicly held companies. He has also built/acquired businesses and partnerships around the world including China, Brazil, India, Japan and Western Europe. Acquisitions in the US and Canada include Canon Communications, Semiconductor Insights, TechOnline, Portelligent and Design Con.
He is proficient in leading the implementation of marketing and sales automation technologies from Eloqua to Salesforce.com - led the creation of the groundbreaking community content strategy at UBM with a focus on building Data Warehouse and analytics capabilities.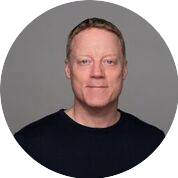 Managing Director at Derabo Advisory Group
Timothy Skennion is the Managing Director of Derabo Advisory Group - a growth-focused advisory firm that partners with businesses to optimise performance across all functional areas as well as drive long-term value for the organisation and their shareholders. As an advisor to the executive teams and boards of Derabo's clients, Tim provides agile and customisable solutions that augment the production of their management teams, helping fill critical functional gaps and support the achievement of both near-term and long-term objectives. Tim also serves as an informal executive resource to many startups, private investment firms and accelerators. As a career revenue leader, Tim's niche is in helping organisations identify and maximise their full revenue potential through Innovation, Process and People, and building and implementing highly productive revenue programmes.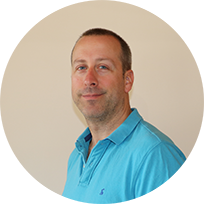 Director of Operations, Associations at MCI UK
James has led the operational delivery for MCI UK's association customers since 2017. He has a wealth of experience supporting associations with commercial strategies and resourcing associated with their flagship meetings be they face-to-face, fully virtual or hybrid.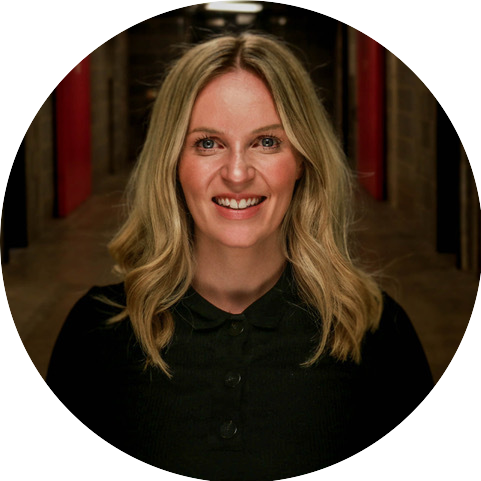 Laura is one of the co-founders of Tag Digital - a paid media agency that supports event organisers reach their goals using search, social, display and video. Laura has helped the agency grow by working with the world's leading organisers and delivering campaigns for over 2000 events per year largely across EMEA and North America, earning the company "Barclay's International Expansion of the Year".
Laura is focused on the strategic growth of the company through new product innovation, scaling up the team and entering new markets.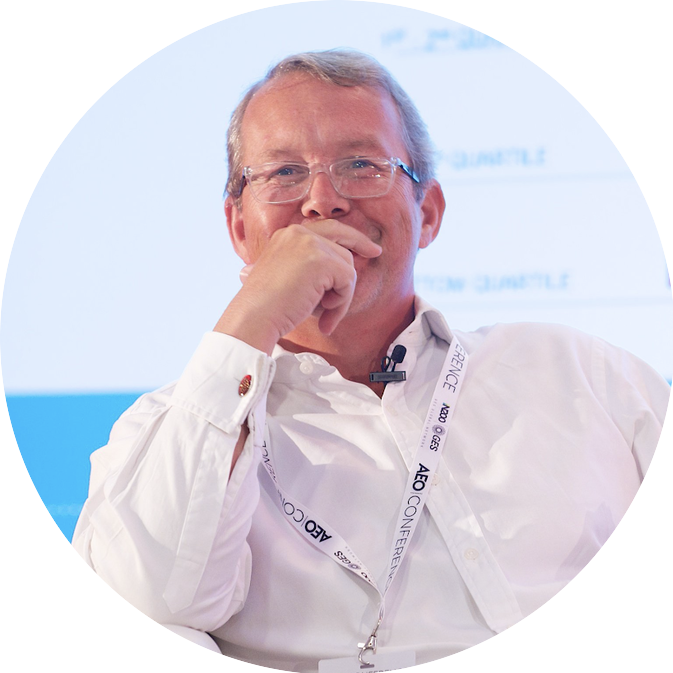 Managing Director at CIBSE Services and Chair of the AEO
Simon has over 30 years of experience in events having run global portfolios of events for Miller Freeman, UBM and Informa. Most recently he was MD/ EVP at UBM/ Informa where he ran a business of events, digital and content products with over 400 colleagues in London, the Middle East, Turkey and Asia. He is currently Chair of the AEO and has sat on the Council for the last six years.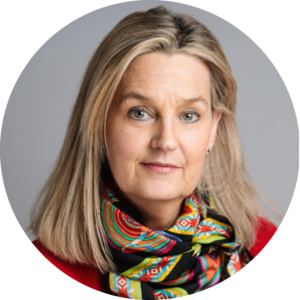 Claire is the CEO and chair at Rego as well as a founding member of the Women in Exhibitions Network UK. With more than 30 years of industry experience, she has led events and exhibitions sales and partnerships for leading exhibition, media, corporate and agency leadership teams across the globe.
Claire is passionate about events and her dedication to a people-focused approach has been instrumental in shaping and developing world-class traditional and digital solutions.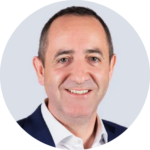 Mark is COO at Informa markets. He has more than 20 years of experience in the global exhibitions industry, including time as Tarsus Group CEO Asia. Prior to that, Mark led the growth strategy at the then ITE Group - now Hyve - as the regional director for Asia.
At ITE, he expanded the Asian business from a startup to around 50 exhibitions with more than 400 colleagues.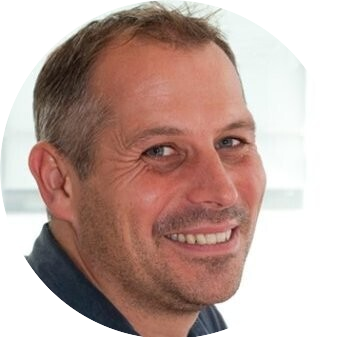 Group Marketing Director at Tarsus Group
Stuart is a strategic leader with a successful track record of developing multi-channel digital solutions that engage and interact with a wide variety of audiences. He has worked for over 20 years championing communication at board level with gravitas and ease. He has witnessed the rapid development of emerging platforms, seen a few become part of everyday life and many others slip into oblivion.
This time gave him extensive practical experience of team leadership, people management, strategic planning, digital creative development, user experience design, consumer insight research, production and technical processes, software and application development and project management.
He has a grounded ability to understand business and commercial objectives enables me to formulate effective solutions that engage immediate and wider stakeholder groups – whilst always striving to deliver innovative and premium user experiences.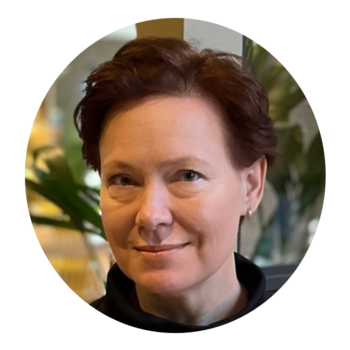 Chief Growth Officer at Montgomery Group
Lori is a strategy and business transformation executive with 25+ years of experience. She applies rigorous, data-based analysis to create pragmatic and actionable strategic plans focused on driving simplicity and profitability. She has extensive experience in strategy development, business process improvement, and leading large transformation initiatives.
As an insightful and agile leader, she has developed expertise in solution development and implementation. This includes analysing business issues, identifying opportunities, developing business proposals, securing board approval, and leading these initiatives through successful implementation. She heads growth at Montgomery Group.