Deliver ROI-driven and engaging Smart Events
Get more from your in-person events with this fully customisable modular solution.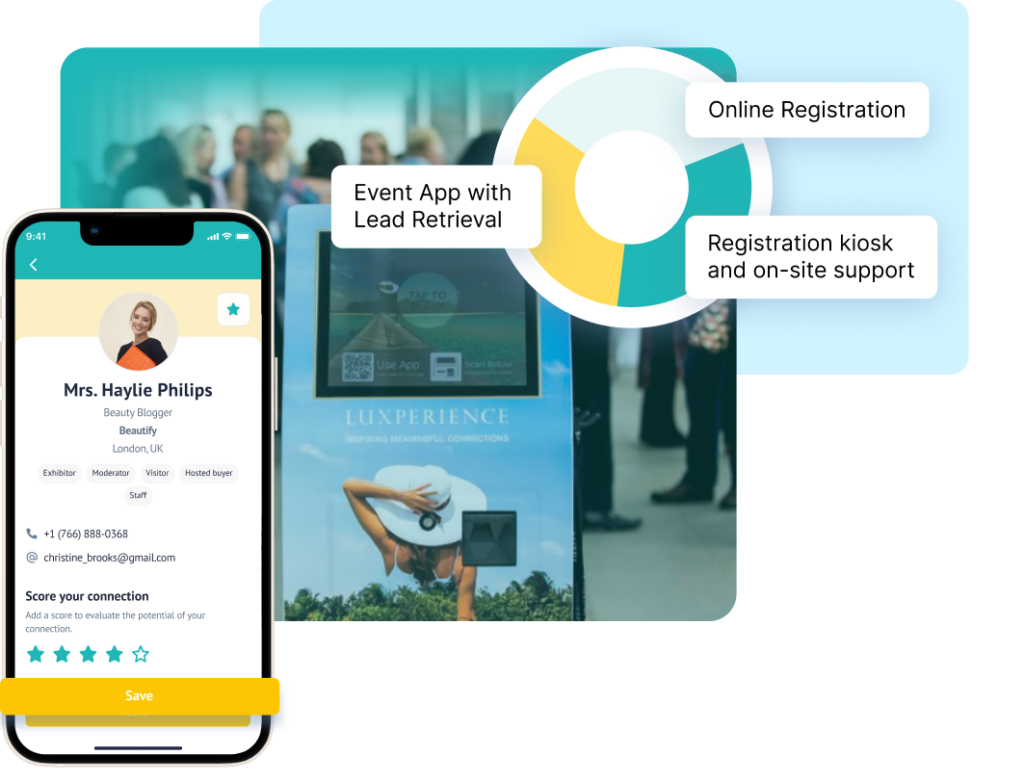 Deliver a seamless live experience in one platform
Use native online registration and on-site kiosks for full registration service.
Onboard and monetise your exhibitors easier with our Exhibitor Manual solution.
Build tech-fuelled meeting schedules for your participants with the hosted buyer program.
Guide visitors with the fully customisable Interactive Floorplan.
Smart Event App for better onsite experience
Increase exhibitor leads +250% at live events by scanning, collecting and qualifying visitors through notes and contact ratings.
Offer access to multiple events with a single download grouping all the events under one umbrella.
Generate digital revenue with monetisation options including premium exhibitor profiles, mobile banner ads and interactive splash screens.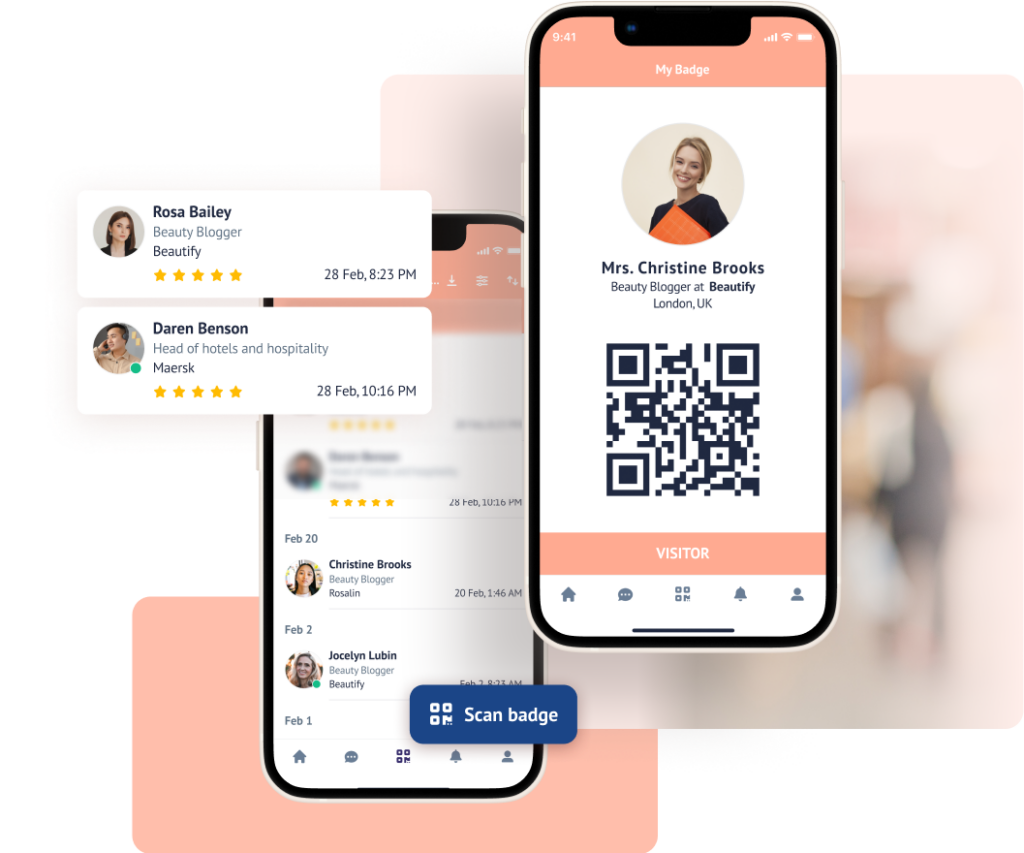 Want to explore more features?
Book a live session with our event management expert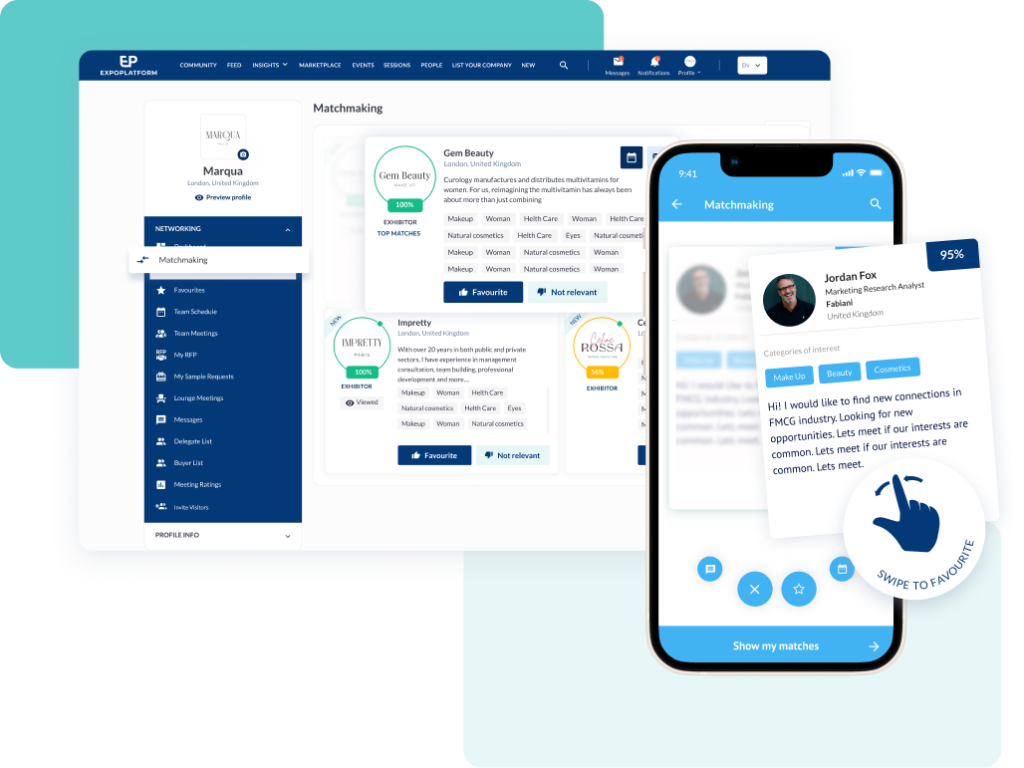 Personalised experience and better connections with AI matchmaking
Create high-value connections with smart recommendations.
Get your schedule ready prior to the event.
Reflect on real-time data to analyse your initiatives.
Deliver a better in-person events experience
Get more from your live shows with a fully customisable modular solution
For every demo with us, ExpoPlatform will plant a tree 🌳.