Connecting your community so they can meet, share and do business year-round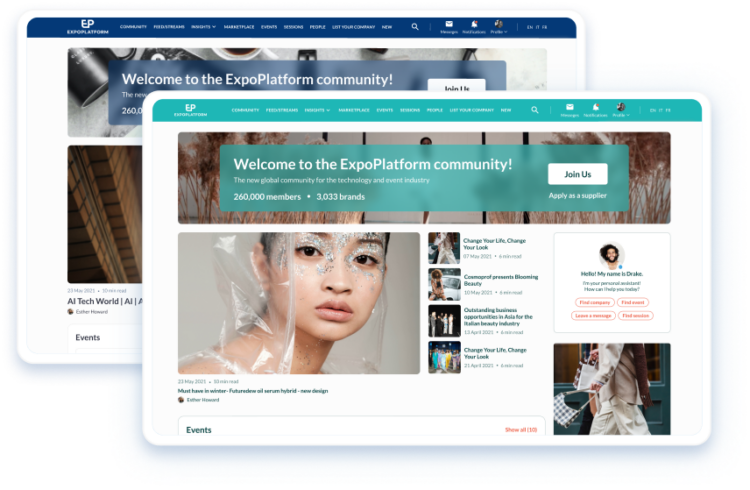 Engage your Community year-round
Grow an engaged audience year-round through: News; Community Groups; On-demand webinars. 70% of traffic to B2B media comes from organic search. Don't miss out on this critical audience acquisition channel or buyers with purchase intent.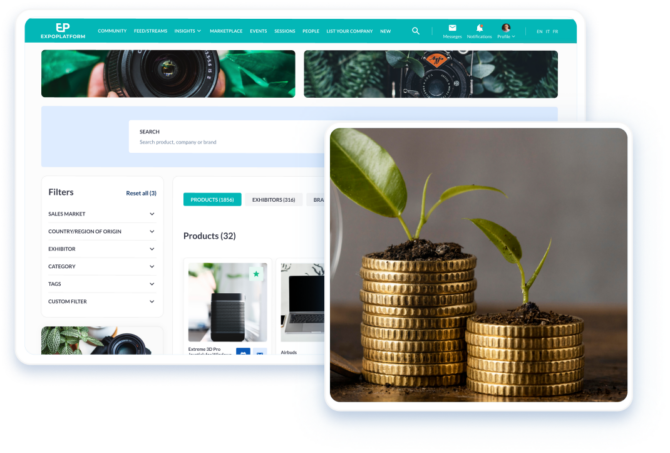 Explore new Revenue opportunities
Monetise your community with branding, thought leadership and leads-as-a-service, extending the ROI exhibitors receive over 12 months.
Create new revenue streams by connect buyers and sellers with Supplier Marketplaces, Tendering, and year-round AI matchmaking.
Want to explore more features?
Book a live session with our event management expert!
Generate data and insights into your community, year round.
Personalised experience by capturing behavioural data and progressively profiling users for improved recommendations and a seamless journey.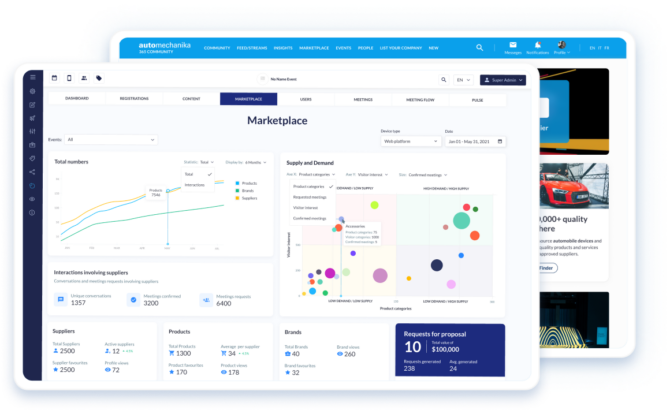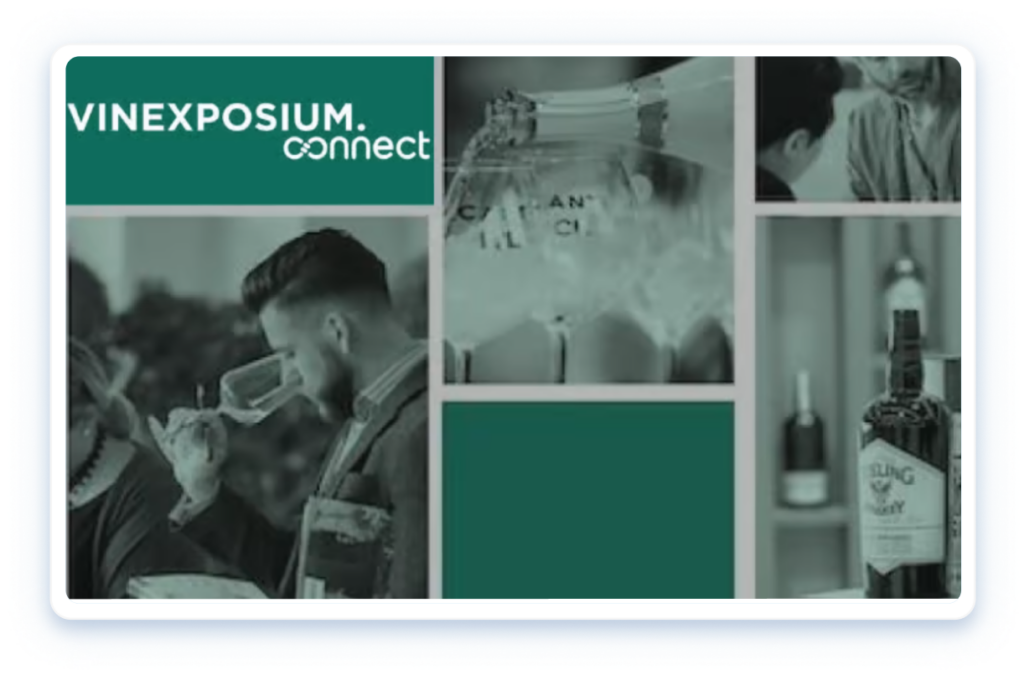 Vinexposium is the world's leading organiser of wine and spirits events. Their digital portal Vinexposium Connect expands the reach of their live shows by boosting industry engagement and revenue generation year-round.
Get started with Smart Events and 365 Communities
Talk to an ExpoPlatform event expert about your specific needs and see a live product demonstration.
Trusted by the world's leading event organisers