Why ExpoPlatform
10 Reasons to choose ExpoPlatform for your Smart Events & 365 Communities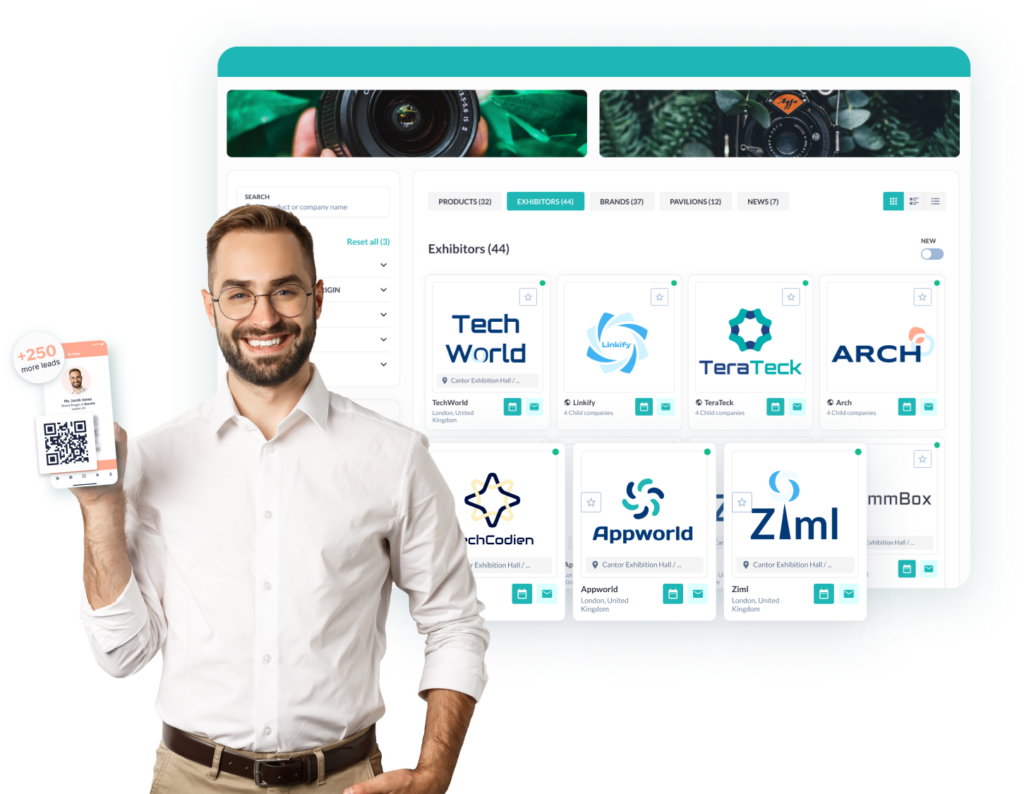 Trusted by world-leading organisers
The largest exhibition and conference organisers across the globe work with us. We are a platform dealing with large-scale international audiences.
We offer tools for next-level live, hybrid and fully virtual events. That includes exhibitions, conferences, corporate events, associations and more.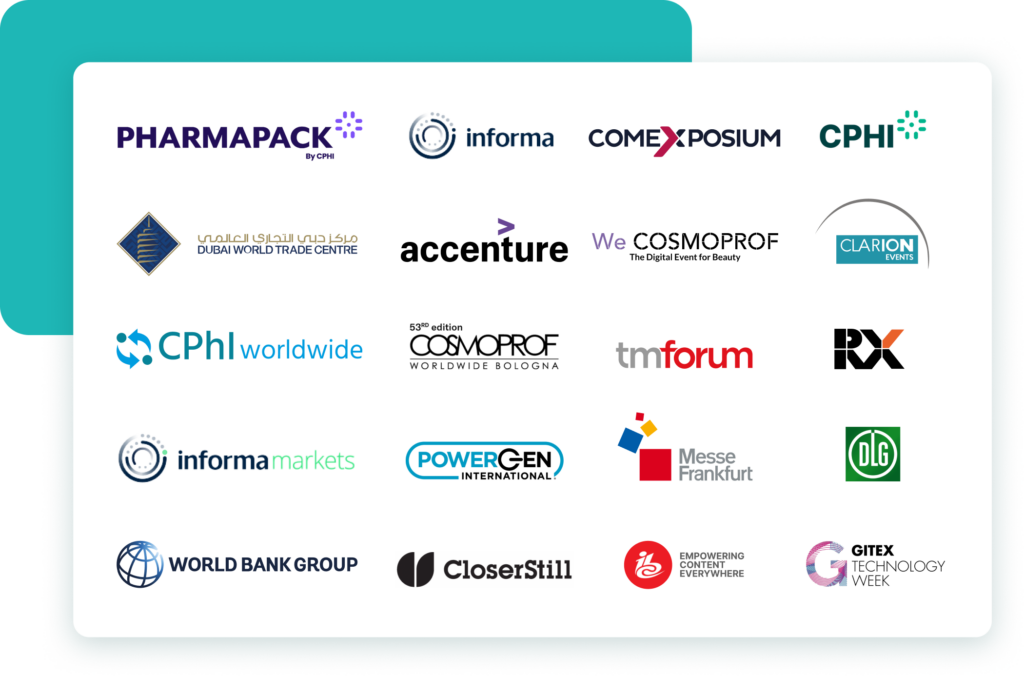 365 community to do business year-round
Connect your market year-round with our 365 community platform. Engage your community with editorial content, regular webinars, interest groups and a marketplace.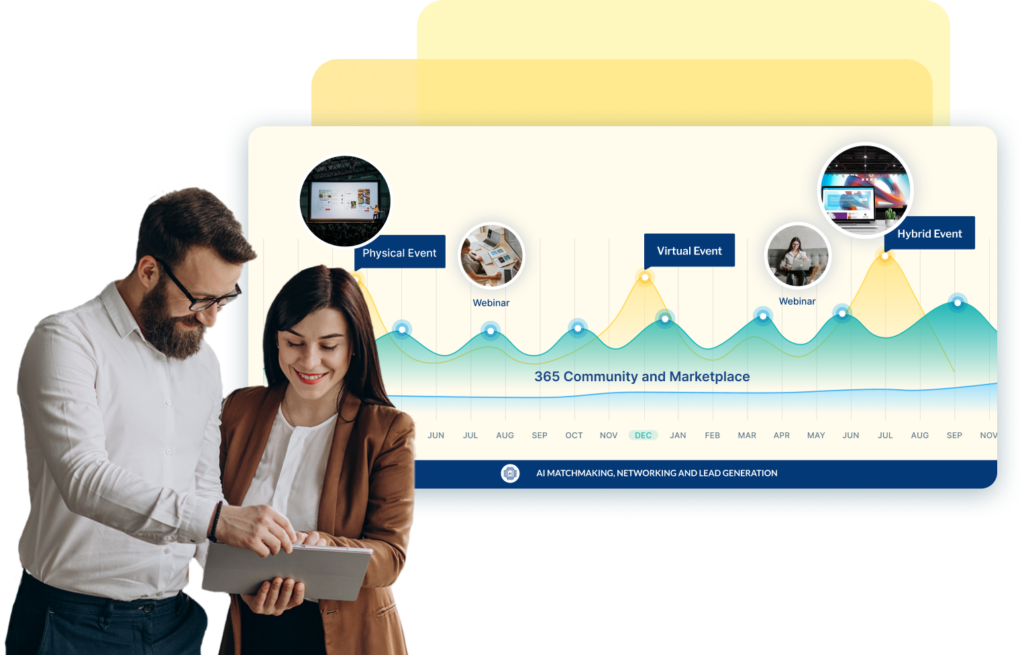 Our mobile app digitally extends the Smart Event experience by helping your audience connect and network, generate leads and share content on the go.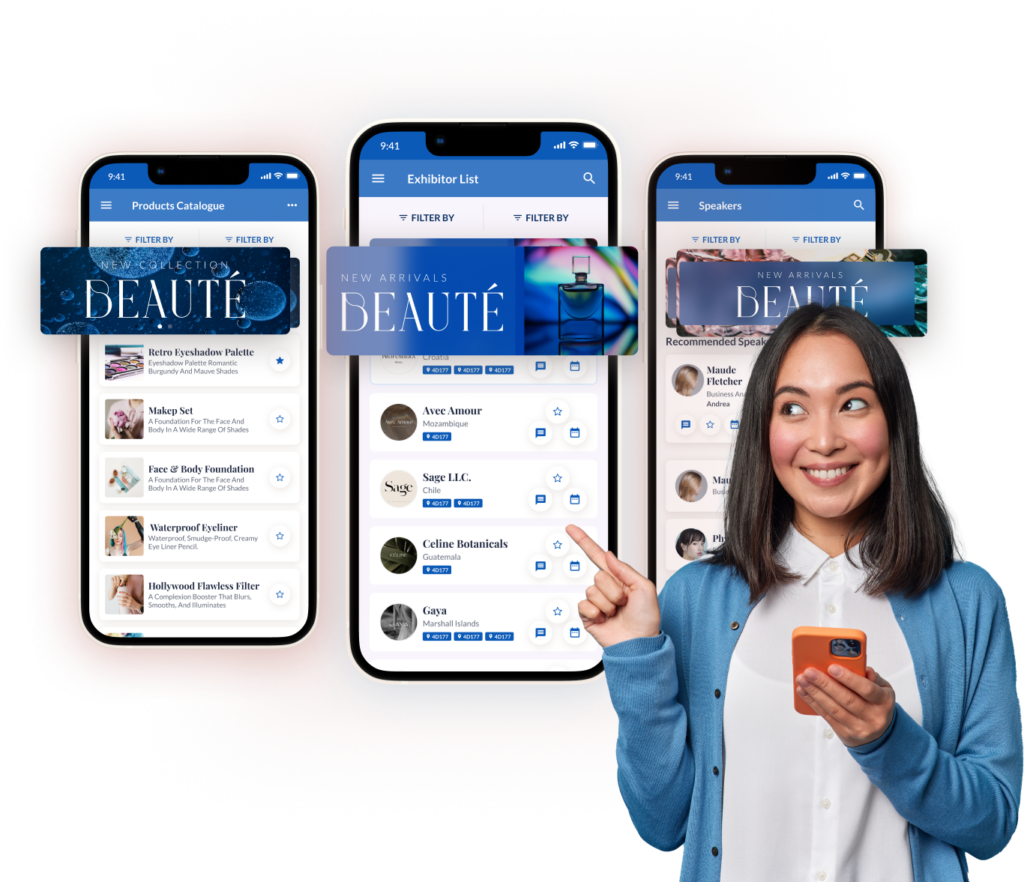 A fully customised experience
We give you a range of modules to build a customised experience for your audiences. From registration to interactive floorplans, choose the options you need with an all-in-one platform or integrate with your current providers.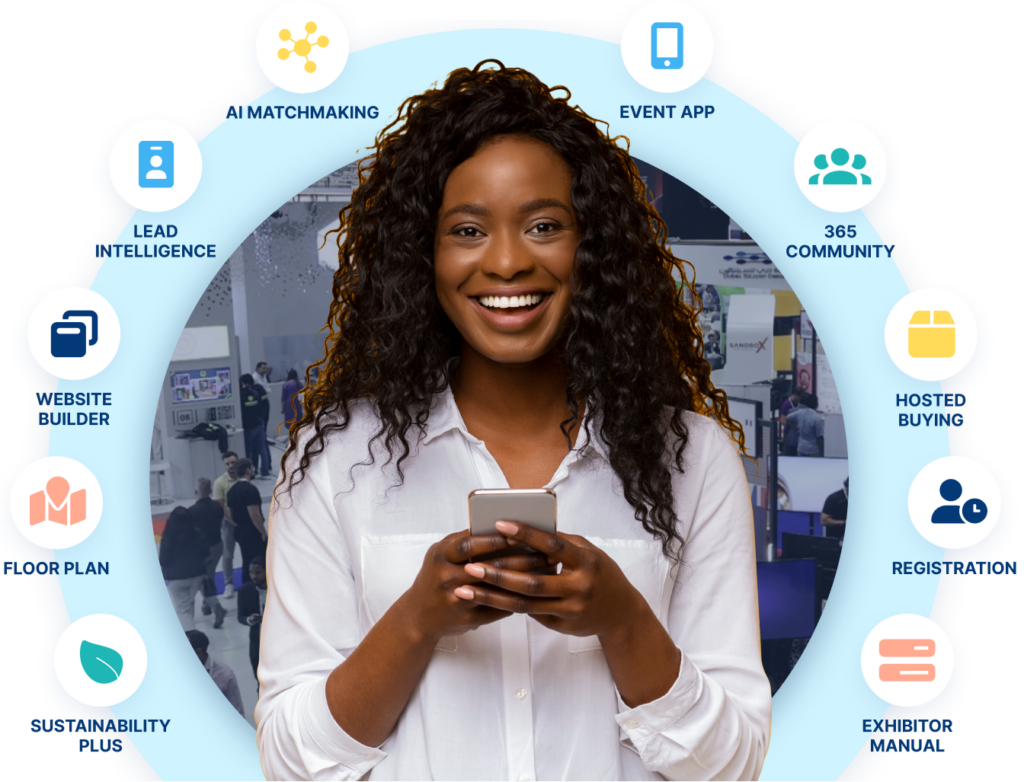 Grow your events and communities with ExpoPlatform
+250% leads for your exhibitors and sponsors
Give your exhibitors + 250% more ROI with an advanced lead intelligence system. You can track every interaction that buyers have with exhibitors, live and online. The real-time dashboard reflects interactions with online company profiles, products and content, as well as scans on the show floor during live events.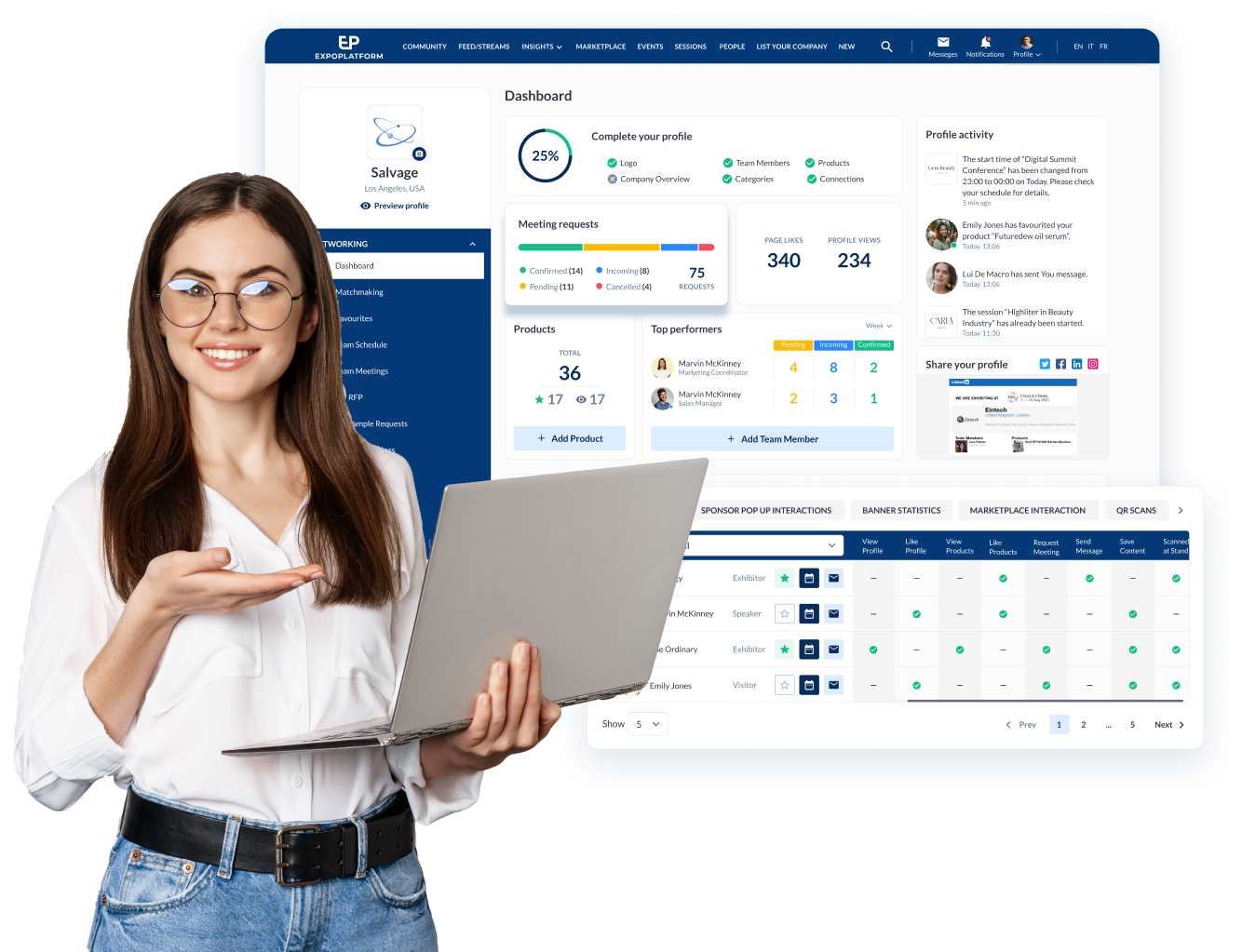 AI-powered personalisation
Offer personalised recommendations for people and products. Our AI-powered person-to-object matchmaking is unique in giving your users Amazon-like suggestions for products, suppliers and content - as well as facilitating smart connections between users.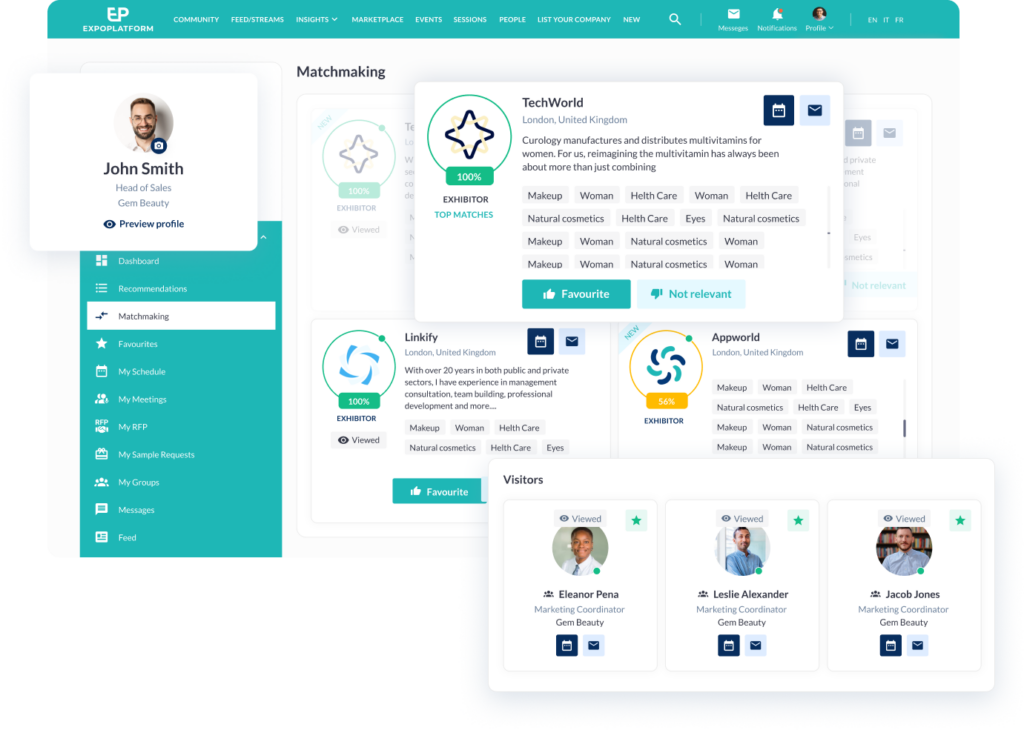 Control 100% of your data
Organisers should be in control of the event data. We will never share it and will always delete as required, in contrast to some other platforms.
ExpoPlatform is GDPR and VSef-compliant. Read our Data Manifesto for more information.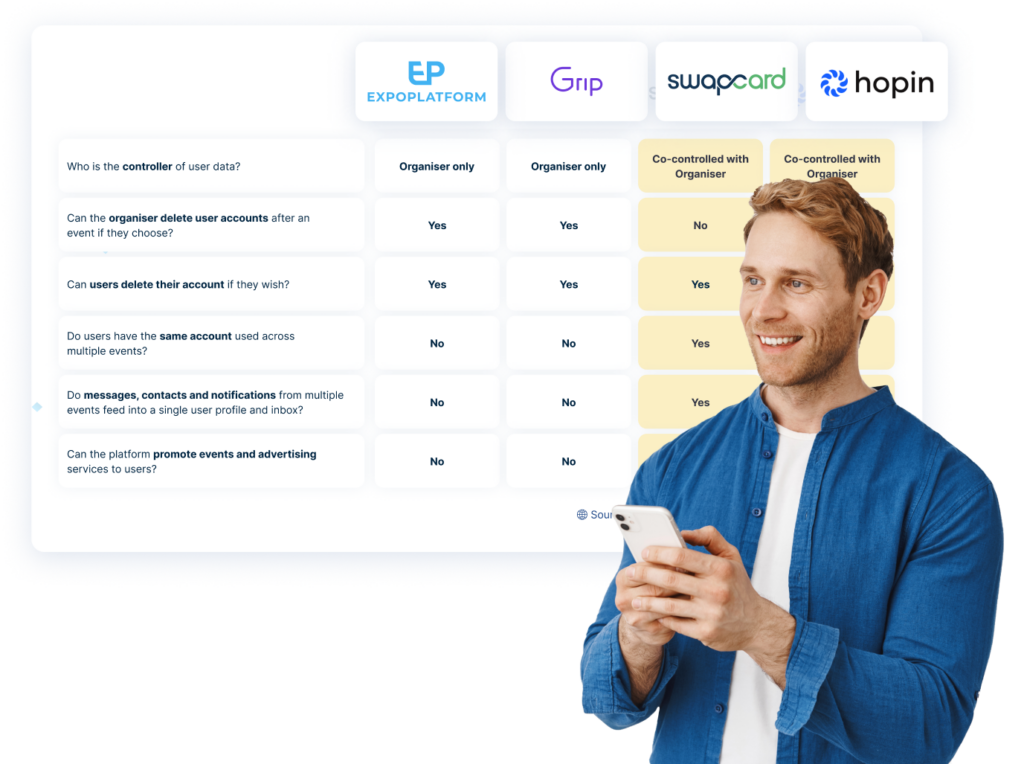 The product discovery platform
Use a range of tools to connect buyers with new products and services. Our 365 Marketplace includes AI product recommendations, showcase hubs, and a new Product Finder RFI tendering tool.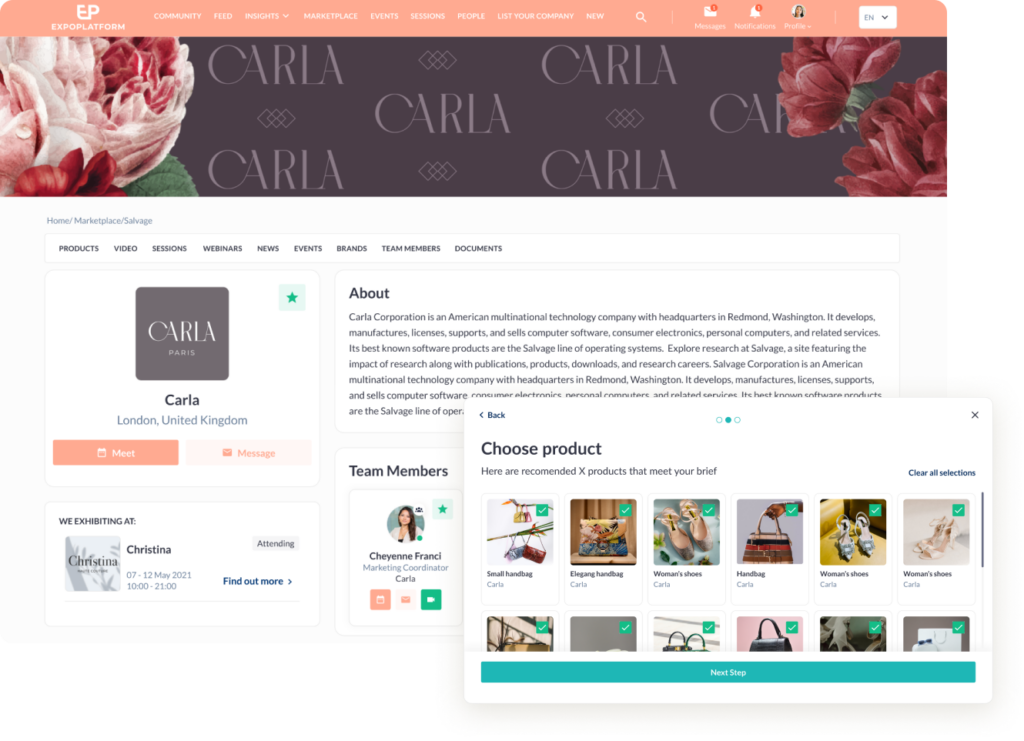 Easily create a fully managed VIP concierge service with our hosted buyer module. Qualify hosted buyers, schedule one-to-one meetings, meet them on-site and rate the success of meetings.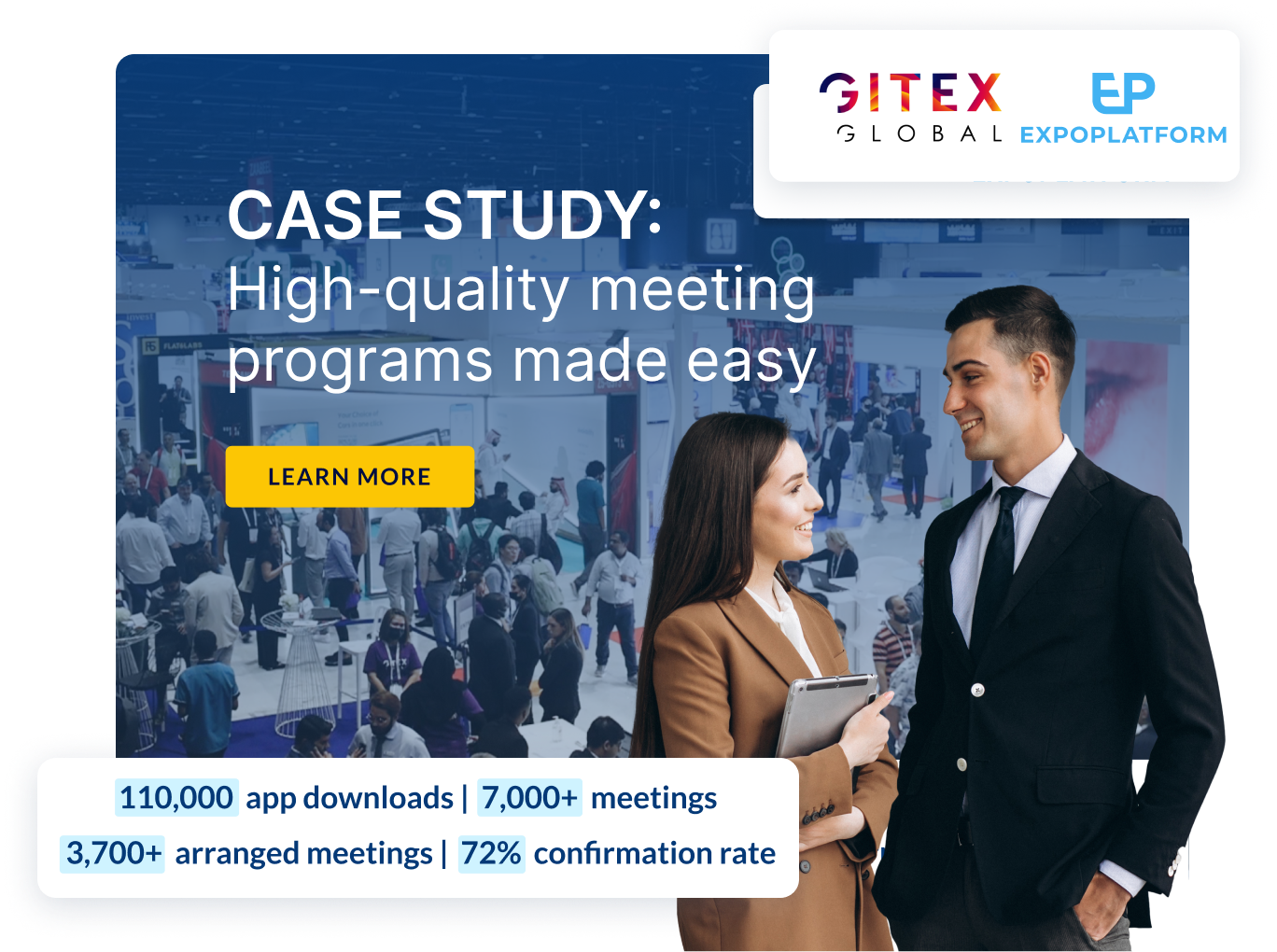 Meetings Make Trees Sustainability Programme
Plant a tree for every meeting confirmed via the platform or app with our Meetings Make Trees scheme. You can also track your sustainability score based on the number of trees planted.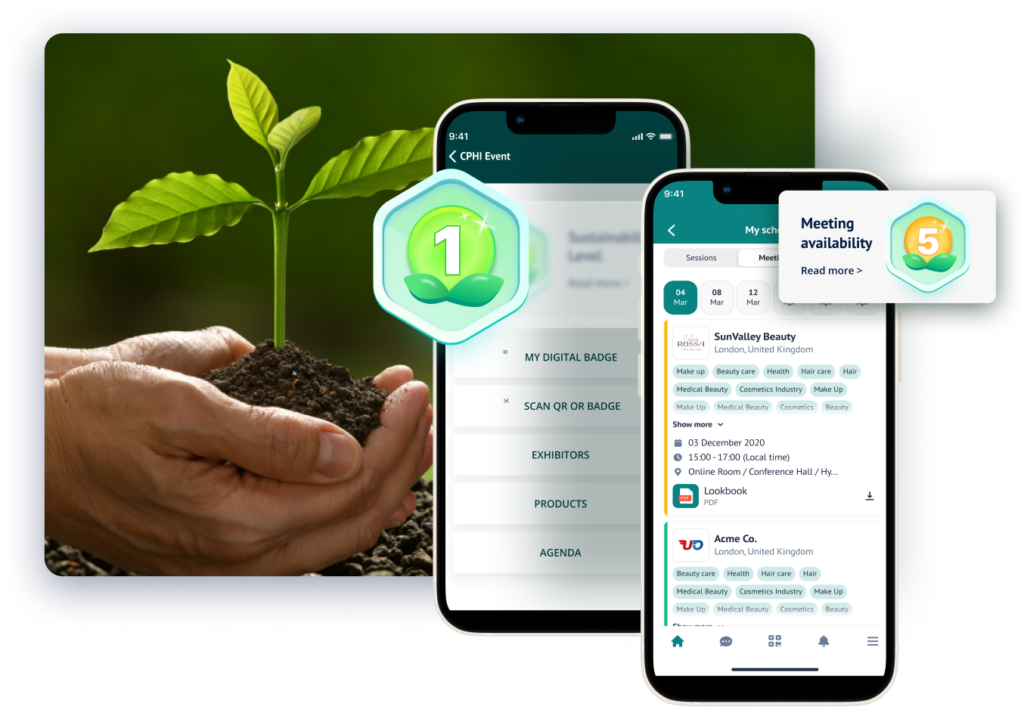 Get started with Smart Events and 365 Communities
Talk to an ExpoPlatform event expert about your specific needs and see a live product demonstration.
For every demo with us, ExpoPlatform will plant a tree 🌳.