Lead Retrieval - Improve exhibitor & sponsor ROI
Scan contacts, qualify prospects and nurture leads - all within one app. Lead Retrieval works offline and is available in both iOS and Android versions.
Trusted by the world's leading event organisers


1. Real-time lead scanning and scoring
No need to keep track of business cards – Scan badges and QR codes to connect your exhibitors with visitors and store real-time data for them. They can also use ratings and notes to assess and segment leads.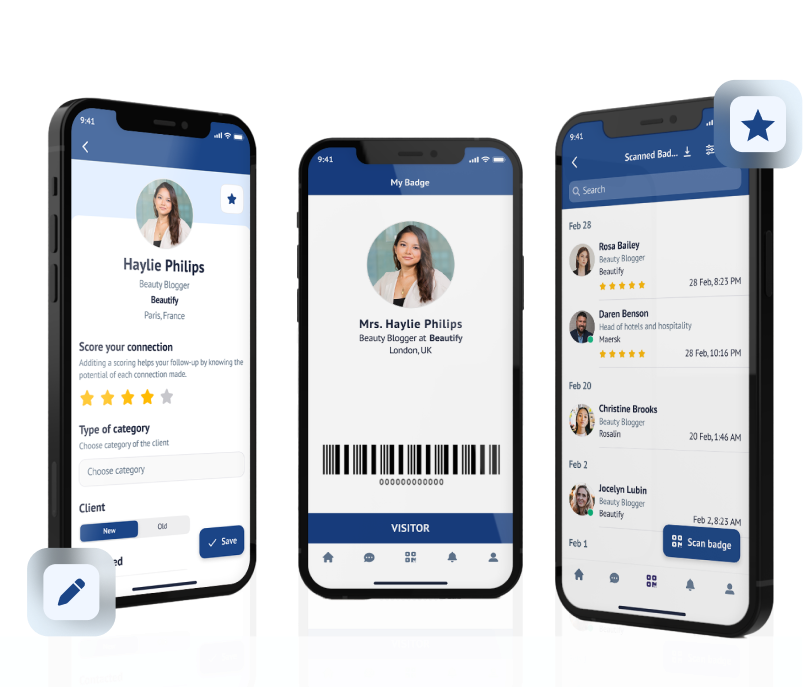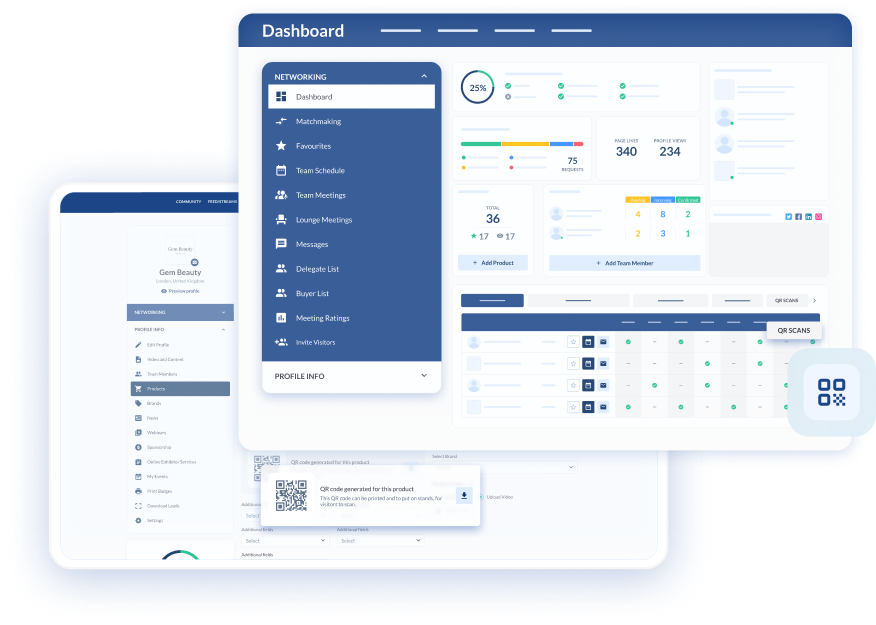 2. Unlock exhibitor profile, content & products
Lead retrieval is not just limited to contacts. Visitors can also scan QR codes on exhibitors' online and offline booths to view information such as complete company profiles, shared content or products. The exhibitor ROI dashboard also reflects these scans from visitors.
Enhance Lead Generation for Exhibitors with our Smart Event Mobile App
3. Keep networking even without WiFi
Lead Retrieval works even if you don't have access to the internet. If the venue's Wifi fails, all data is cached and automatically synced at the next available time.
4. Take action with instant analytics
Don't wait until after the event to download sheets and find leads. On the ROI dashboard, you can track leads captured by team members as well as across profiles, sponsorship material, and sessions in real-time.
Upgrade to the smarter way of lead generation.
Get started with a live demonstration of our lead retrieval functionality and see how you can generate more leads for your exhibitors and sponsors.