The Ultimate Mobile App for Smart Events and Communities
Our event mobile app extends the Smart Event experience digitally by helping your audience connect and network, generate leads and share content on the go.
Trusted by the world's leading event organisers


Get 3X leads for exhibitors at live events
Use the mobile application to scan, collect and qualify visitors through notes and contact ratings. This saved data is constantly synchronised with an omnichannel exhibitor dashboard to offer real-time insights.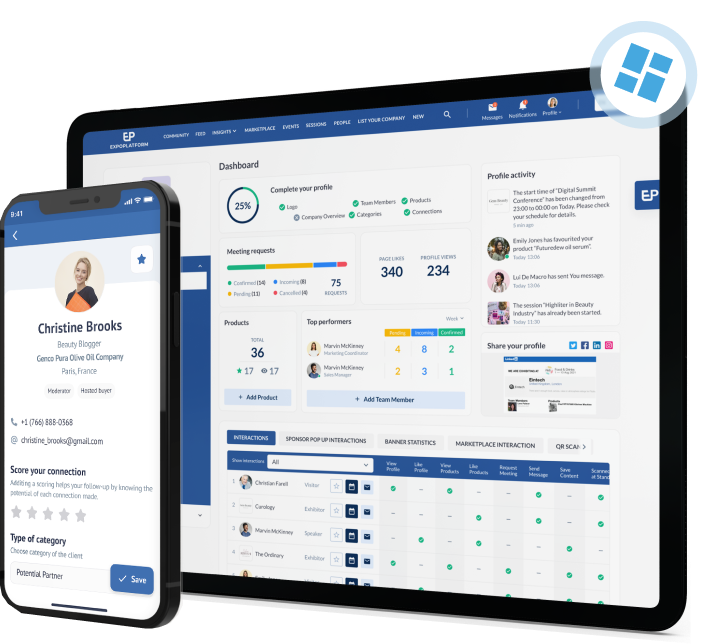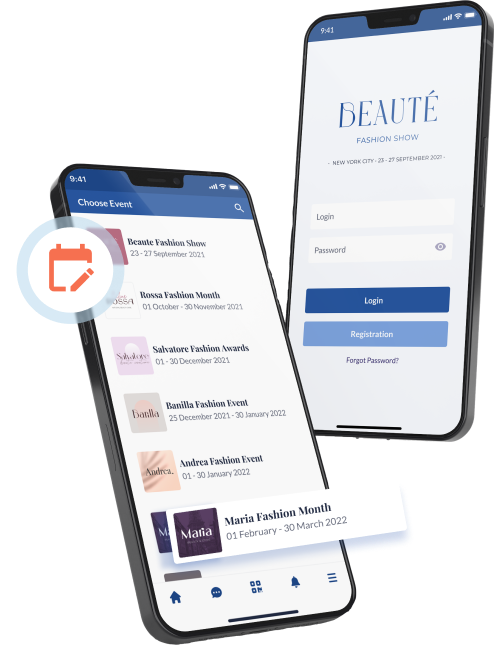 Offer access to multiple events with a single download
Have multiple shows under a single portfolio? Using our container app, you can group all the events under one umbrella rather than having a separate app for each.
Want to explore more features?
Book a live session with our event management expert!
Customise homepage and theme
Design a custom app homepage with your branding and important messaging. The homepage can be customised to include all the information your audience needs to get started, such as login information, profile pages, contact information, and links.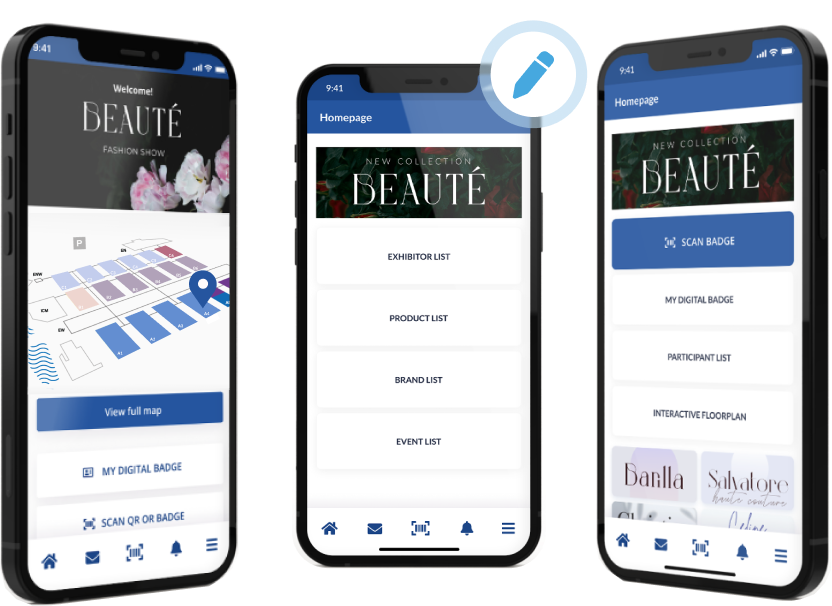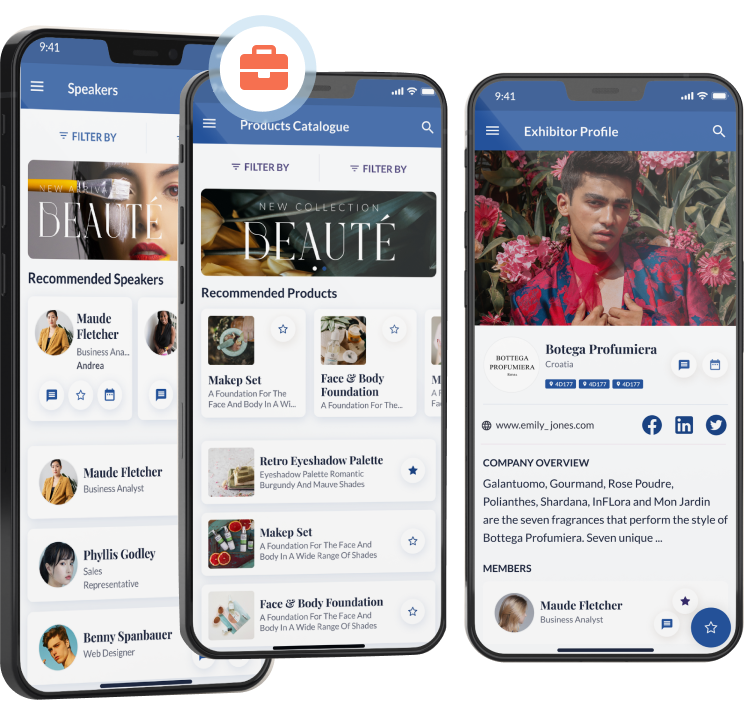 Generate digital revenue with monetisation options
Utilise various virtual components to monetise your event, including premium exhibitor profiles, mobile banner ads, and interactive splash screens.
Swipe and match with suitable products using AI
The 'Product Tinder' view serves as an item finder for buyers by matching them with the appropriate products using an AI-powered matchmaking algorithm. Users can swipe right or left to favourite or ignore products, read information and browse the product catalogue.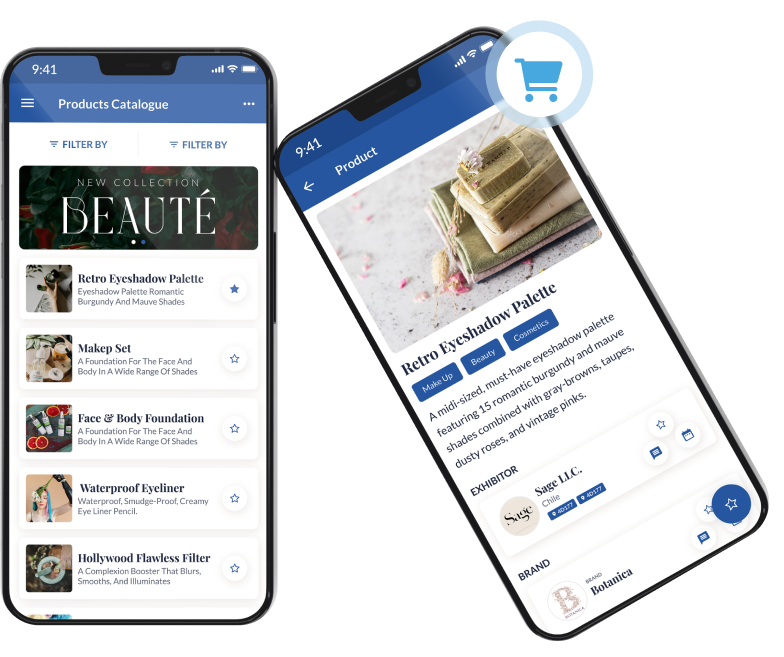 Keep your community engaged with a powerful event mobile app
Start offering a personalised and smarter experience at live events with our mobile app. Get a personalised demo of our event app by scheduling a call.