How hybrid event meetings can drive year-round leads
The main concern exhibitors and sponsors have regarding virtual or hybrid events is whether they can generate enough quality leads and justify the ROI, compared to physical meetups.
With in-person events reopening and digital interaction becoming more prominent at B2B conferences and exhibitions, organisers need to figure out how to harness this hybrid format and turn it into a lead generation engine.   
Read our complete guide on hybrid events here.
An effective lead generation strategy starts with making the right connections, and nurturing prospects into your sales pipeline.
With hybrid events, organisers can use a number of ways to engage prospects and customers, hold focused meetings and leverage the 365 community model to drive leads throughout the year.
Let's see how this works.   
Use AI matchmaking to meet the right people 
According to B2B growth marketing blog Markletic, 81 percent of event organisers believe that networking opportunities at hybrid events contribute significantly to audience satisfaction. Having the right networking tools makes it easier to connect with a broader audience because many attendees log in virtually, increasing the chances of generating more leads.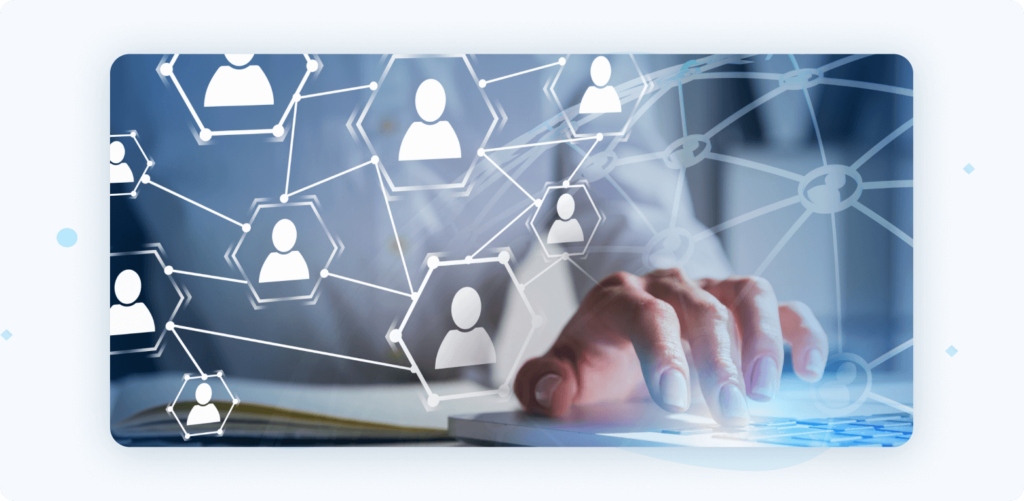 AI-powered matchmaking algorithms play a crucial role in connecting attendees to relevant exhibitors and vice-versa before, during and after the event. These tools also help the audience find the right products and content, following which they can schedule online or face-to-face meetings with product experts, visit the virtual or in-person stands to meet the sales rep or book demos. 
Once the connections are made, exhibitors can use onsite lead capture technology and analyse the virtual attendee data to qualify relevant leads.
Learn 3 ways how AI can significantly improve virtual event engagement.
Pre-schedule appointments through hosted buyer programme
A great way to get quality leads at hybrid events is through a hosted buyer programme, where pre-scheduled appointments are held between qualified buyers hosted by the organiser or sponsors and interested sellers during the event. Such hosted buyer programmes provide numerous advantages to exhibitors by providing direct access to valuable leads, increase their sales potential without going through the traditional funnel approach, and measure ROI clearly by matching sales to the pre-booked appointments.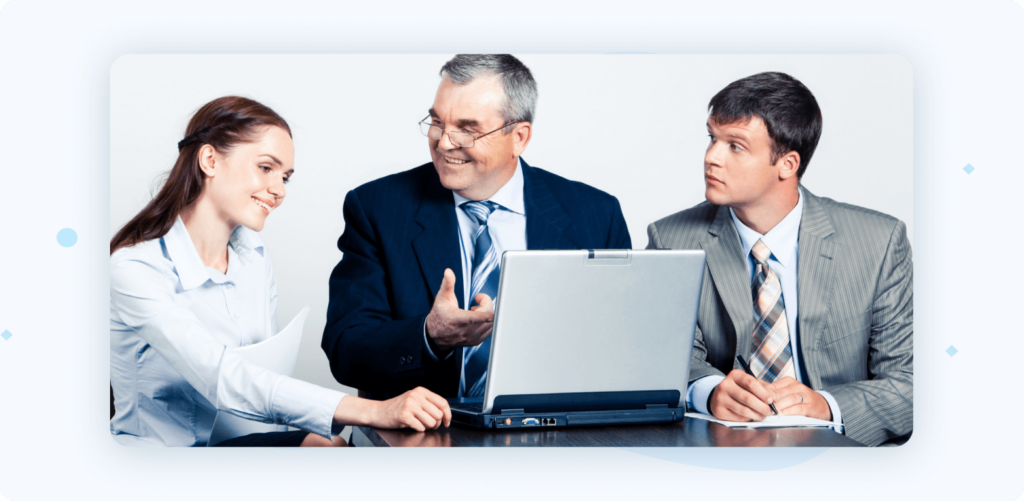 Even if a hosted buyer programme is not part of the event, organisers can encourage both in-person and remote attendees to book their meetings and appointments in advance, sign up for demos, consultation calls and register for training and workshops to get more information on the products and technologies on offer. This helps exhibitors to capture the details and qualify the right buyers for their business.
Read this guide to understand how to create ROI-driven events with a hosted buyer programme.
Offer C-Suite meetings for VIP attendees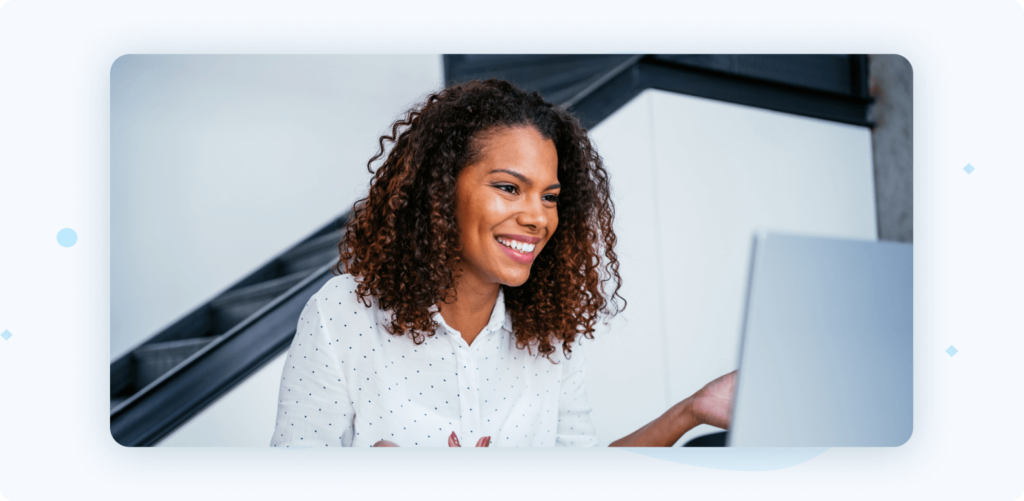 At times prospects and customers might need more information about a product than from the official salesperson. Hybrid event organisers can set up exclusive one-to-one 'Meet the CEO' or 'Meet the Executive' sessions as part of the premium or VIP packages for both attendees and exhibitors. While attendees get critical insights and business information straight from the horse's mouth, exhibitors can use this strategy to get high level leads, accelerate their sales pipeline and boost revenue potential.  
Watch this interview of ExpoPlatform Chief Growth Officer Luke Bilton on how organisers can build a Netflix-like model for their events.
Onboard to 365 community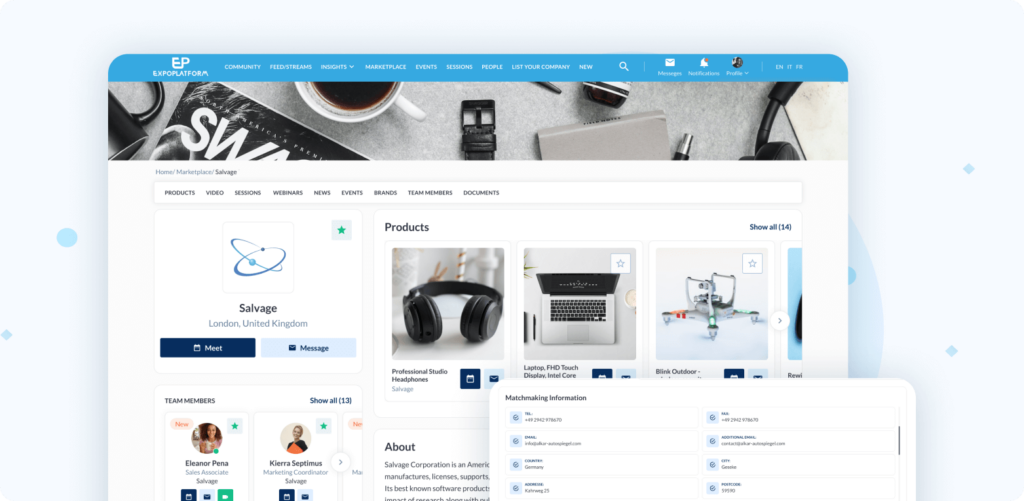 Finally, once a database of high quality leads has been built, onboard them to a 365 community platform. Keep these leads in active circulation. The face-to-face and online interactions at the hybrid event can be extended to the entire year on the platform, where the existing pool of leads can refer new prospects, discuss upsell and collaboration opportunities with listed exhibitors and act as brand advocates for the next event. 
By keeping the community engaged, organisers can create a year-round lead generation model and keep adding a fresh set of engaged prospects and leads.
Learn how you can build an effective engagement strategy for your 365 community.
Conclusion
Gone are the days when lead-generation strategies were restricted around traditional in-person events with attendees and exhibitors meeting in a limited timeframe. With the onset of hybrid events and the increasing adoption of 365 community models that enable 'any time engagement', the opportunities to meet new prospects and generate quality leads have increased manifold.