Top tips to create engaging sessions at virtual conferences
Remember the last time you organised or attended an in-person conference? The hustle-bustle at the venue, face-to-face meetings, random conversations with the person seated next to you; the real-world interactions created an experience that compelled you to return, year after year. 
The current scenario is a very different picture. Virtual and hybrid conferences are on the roadmap for most organisers, and the rules of engagement for most have landed them heavily in the digital space.
Getting people to attend a virtual conference is the easy part, anybody can sign up easily with a few clicks, regardless of geography. The real challenge lies in ensuring these attendees stay engaged and find value throughout the duration of the conference. 
A big part depends on making the speaker sessions more interactive and engaging, fostering networking through virtual breakout rooms and providing personal development and leisure sessions.
With diminishing attention spans and endless distractions associated with virtual attendance, here are some tips to make your virtual conference sessions more engaging:
Prepare your speakers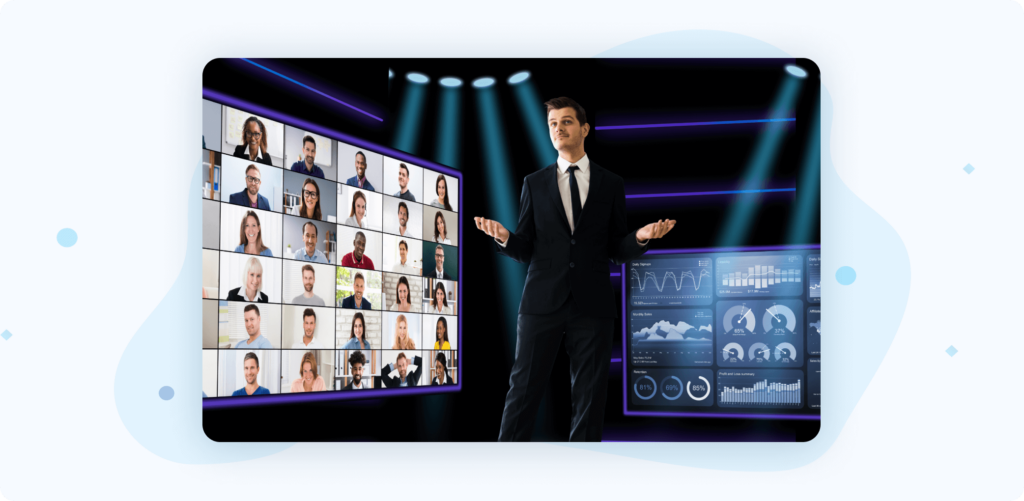 The absence of live interaction at a virtual conference means your speakers have fewer options to energise the audience through visual cues, props and body language. Presenting to a screen can throw them off-track so it's best to train and prepare them on how to effectively engage with the virtual event audience. This is especially important if your speakers are not industry experts or have limited experience in presenting to a large audience. A few tips:
Have a clean, professional background

Dress smartly, wear clothes that do not distract the audience

Ensure the audio and mics are functioning properly

Have adequate front lighting

Arrange a backup internet connection in case of any last-minute glitches
The conference organiser can also host a webinar on training the speakers beforehand or post a discussion on a forum, or 365 community, where experienced speakers can join and share best practices.
Create easily consumable snackable content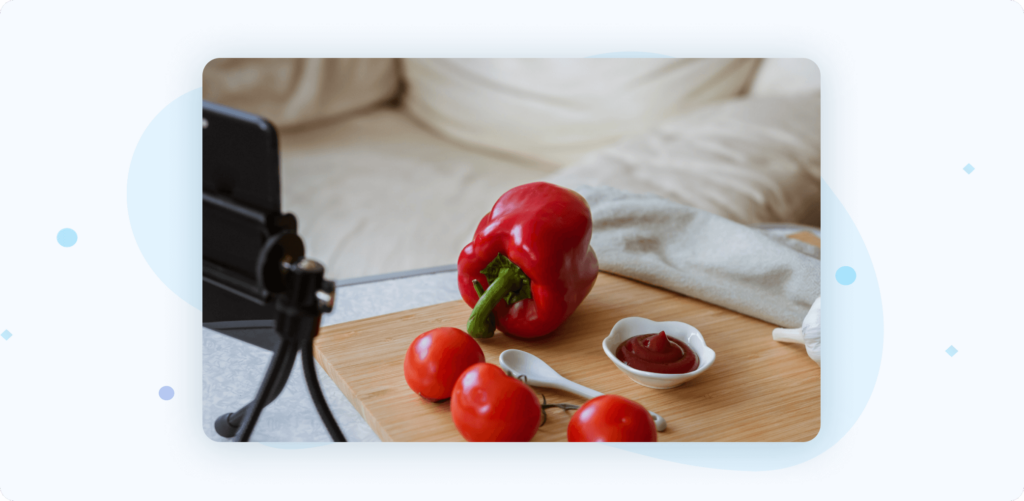 Effective content design and delivery is a crucial part of any digital event, be it a virtual conference or an online trade show. The presentations, videos and webinars can immediately grab the attention of the audience if they are available in a snackable form that can easily be digested, instead of overwhelming the audience with too much text and data. more snackable form. Ensure that the content is optimised for all devices so anyone accessing a corporate presentation on their mobile device can do so immediately and with ease. You can improve audience engagement with the event content by: 
Using bite-sized chunks: Divide your content into smaller segments so attendees can easily grasp and retain the main ideas being presented. These segments can also be translated into different languages to cater to a geographically, linguistically diverse audience located around different time zones.
Using flipped learning: Provide more targeted content and training by giving attendees early access to presentations and webinars they can watch before the virtual conference, and then focus on the more critical topics during the live session. This approach expedites the learning experience for your audience, rather than inviting them to look up the topics from scratch.
Spreading out your content, providing on-demand access: Since the digital medium allows a staggering amount of content to be shared, it is recommended to space event content out over a few days and provide access to the recordings for at least three months. If the attendees are part of the 365 community, they could access it all year long.     
Set up video chat breakout rooms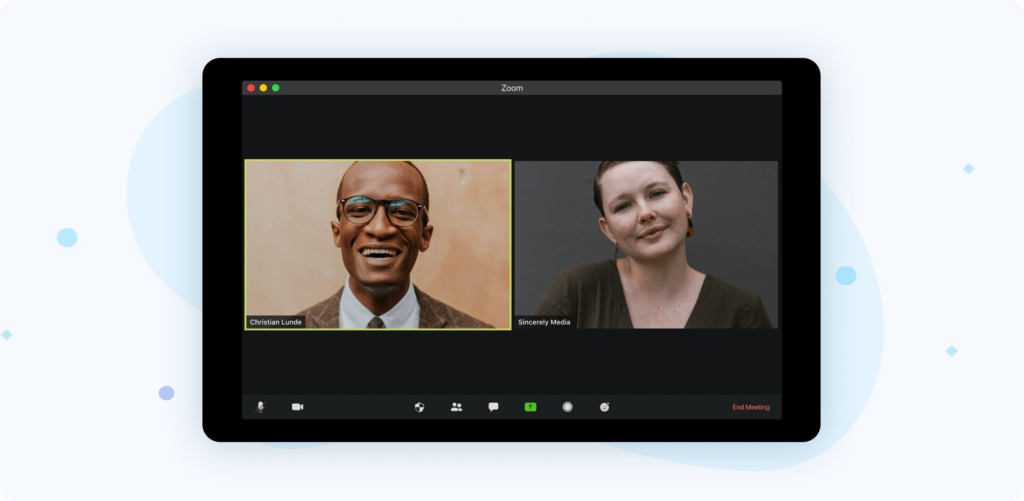 At virtual conferences, it is essential to create a positive conversational environment where attendees can freely engage with one another and have productive discussions. A great way to do this is by setting up video chat rooms based around different topics with dedicated moderators facilitating the conversation.
For example, if the conference is on 'The role of AI in the future of the events industry', there can be different rooms with discussions on sub-topics like 'the rise of AI matchmaking technology for event networking', 'use of chatbots for customer support' and so on. If no moderators are available, provide a list of guiding questions and assign volunteers from the audience to facilitate the conversations.
Organisers and sponsors can host scheduled video breakout sessions, and individuals can connect through one-to-one video chats, networking with other virtual conference attendees.     
Plan sessions around leisure, well-being and career development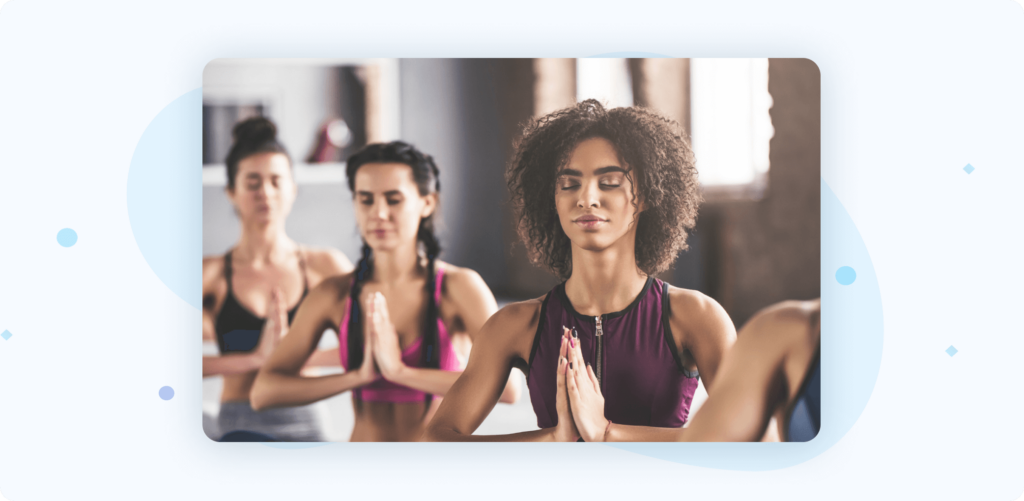 Aside from the speaker sessions, panel discussions and meetings, a physical conference also has fun and leisure elements like scavenger hunts, quizzes, contests, happy hours and concerts (if the budget permits). It is possible to create virtual alternatives for the online conference in the following ways: 
#1 Incorporate gamification within your mobile event app, incentivising engagement through social media activities, quizzes, leader boards, virtual selfies and more.
#2 Host virtual happy hours where attendees can catch a break and engage in lively discussion, sharing more personal and professional aspects of their lives in the new normal.
#3 Plan sessions on health and well-being. For example, getting certified instructors to conduct workshops on yoga or mental healthcare. This will show your attendees that you care.
#4 Another great way to support your audience is by hosting career development and skills workshops. The economic toll of the pandemic has been severe and providing opportunities for career coaching, mentoring, resumé reviews and job interviews will go a long way in demonstrating your commitment towards your fellow industry professionals.   
Conclusion:
Successfully planning interactive sessions that engage and hook your audience at a virtual conference depends significantly on the type of conference software you use. For instance the event platform should provide in-built options for enhanced engagement during a speaker session, like polls, hand-raising and chats, as well as high-quality streaming, native video conferencing and social streaming capabilities. 
Before shortlisting any ideas for future virtual conferences, make sure the event tech platform you select provides that functionality.
Along with virtual conferences and exhibitions, hybrid events have taken centre stage as the future of the events industry. Learn how you can plan your next hybrid event in 2021 by following a comprehensive step-by-step process detailed in this guide.