How to use tech for Smart Events in 2022/2023
Technology is now critical to the success of business events. Every touchpoint of a show is being refashioned as a digital equivalent to meet attendee expectations – as well as insurance against potential disruptions.
However, in-person events themselves have become more enhanced through technology – whether it's for registration, scheduling meetings, networking, feedback surveys or lead capturing.
Attendees expect a seamless blend of physical and digital elements for a more rewarding experience.  Exhibitors are also keen to leverage the power of both worlds to maximise ROI and boost business growth.
It's clear that Smart Events which use the best technology available are the need of the hour. Here are four ways technology can be used to plan shows that impress, delight and bring in revenue:
1. Mobile apps to personalise the attendee journey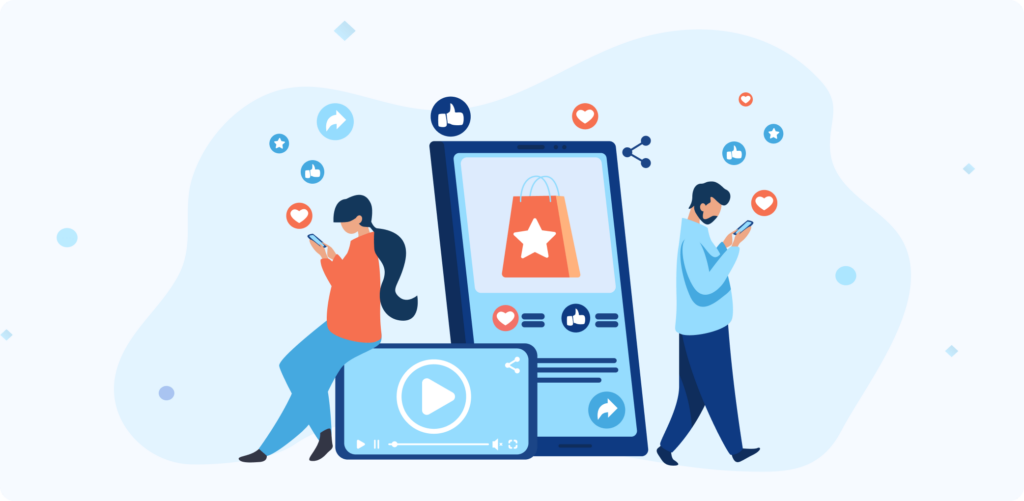 Gone are the days of one-size-fits-all events. Your audience wants better value and expects an immersive, personalised experience tailored to their preferences.
This has traditionally been attempted through a standard mobile app, allowing users to perform basic functions like registration and viewing the event agenda. But this won't cut the mustard anymore – what's needed is a feature-rich dedicated app that has:
AI matchmaking to help attendees find relevant exhibitors, products and content recommendations

Meeting scheduling through which one can set up a one-on-one appointment

Recommended agendas to get the best most out of the sessions 

Interactive 3D floorplan with bluedot wayfinding to easily navigate through the event venue 
Find out how to build a powerful event app and take audience engagement to the next level. Get started now.
2. 365 community to stay connected throughout the year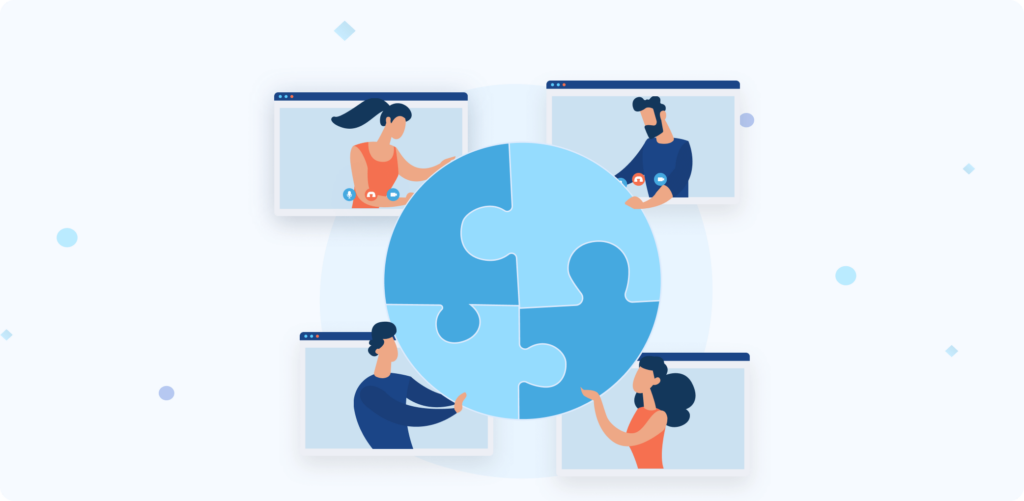 From adversity comes opportunity and innovation. This adage held true for the event industry during the pandemic, with organisers realising that hosting just a one-off annual show was fraught with risks.
Cancellations and postponements could happen anytime which would affect business – and we're seeing the ongoing emergence of coronavirus variants create more uncertainty.
Moreover, buyers and sellers were not always able to make a quick decision in the limited timeframe of the event. Enter the concept of "always online" communities for B2B events that can connect attendees and exhibitors 365 days in a year.
Think of it as a hybrid of Facebook and the Amazon marketplace where people can interact, plan meetups and discover new products. Similarly, members of these communities can explore and showcase the latest products, schedule meetings and conduct business deals anytime they want to.
If you plan to offer a complete experience to your audience in the coming year, online communities are the way forward. An overview of what they offer:
AI-powered algorithm to connect with the right people, products and services

Leverage on-demand content optimised for SEO

Generate leads through digital marketplace

Request for proposal tendering, knowledge sharing forums
Eager to know more? Build a 365 community for your event now.
3. Event websites that attract and convert
A well-designed website is the easiest way to promote your event and provide visitors with the necessary information. You can get one created either in-house or outsource the development to a third party.
But what happens when you want to scale up your events and offer unique website experiences for each individual show? The above tactics can become time-consuming, costly and a pain to deal with.
Here's what you need for a responsive and SEO-friendly website without having to write a line of code:
Get a drag and drop website builder

Include features like registration, personalised event agendas and AI matchmaking for networking

Be able to launch a fully integrated website quickly

Launch multiple sites using customisable templates
Create interactive, user-friendly websites in the easiest way possible with ExpoPlatform.
4. In-depth analytics to review event performance
In-person events have increasingly become digital. The audience now stays connected before, during and after the live show using the mobile app and 365 communities.
It's important to track the online engagement to better understand their interests, pain points and to build a more complete buyer persona. This helps in improving future events, nurturing leads and demonstrating ROI to stakeholders.
An event platform with an integrated analytics dashboard helps in:
Sentiment analysis by studying attendee behavioural patterns

Revealing community trends

Displaying leader boards of engaged visitors and lead scoring for exhibitors

Understanding the effectiveness of marketing campaigns
Learn how an intuitive analytics dashboard can benefit your event.
New Year, New Event Tech Special Offer
Choosing your platform provider is part of the battle while planning an exhibition or trade show.  But the real headache begins when you have to actually set up an event and figure out how to make the most of the technology at hand.  
Thankfully, we have a new full-service package for you where we build and configure your solution from scratch.  It means you can focus on the business side, while we handle the tech part.
As a special offer, any bookings between now and December 31 will get our new FULL SERVICE offering for free! Let's get started.