Smart Events 2022: The organiser's complete guide
Business events are evolving at a rapid pace. Traditional meeting formats are being reimagined and reshaped around new technology: 2022 is the year of Smart Events.
Organisers' forums are buzzing with talk about digitally-enhanced shows, 365 Communities experiences and value-driven interactions.  
Smart Events are live experiences that use modern tech tools to help your audience get the most from your exhibitions, conferences and trade shows.
This includes providing more value, delivering quality leads and driving higher growth and business revenue.
This guide provides an in-depth look into what Smart Events are and how you can use technology to make your events better.
Here's what you will learn:
What are Smart Events?
Smart Events are essentially live shows where technology is used at every step to significantly enhance the value for your audience.
This audience includes attendees and exhibitors who are no longer hesitant about using technology at venues.
In fact, they demand new, innovative tech-led experiences to make their time and investment worth it – using AI to provide more personalised and seamless experiences. The basis of Smart Events lies in data.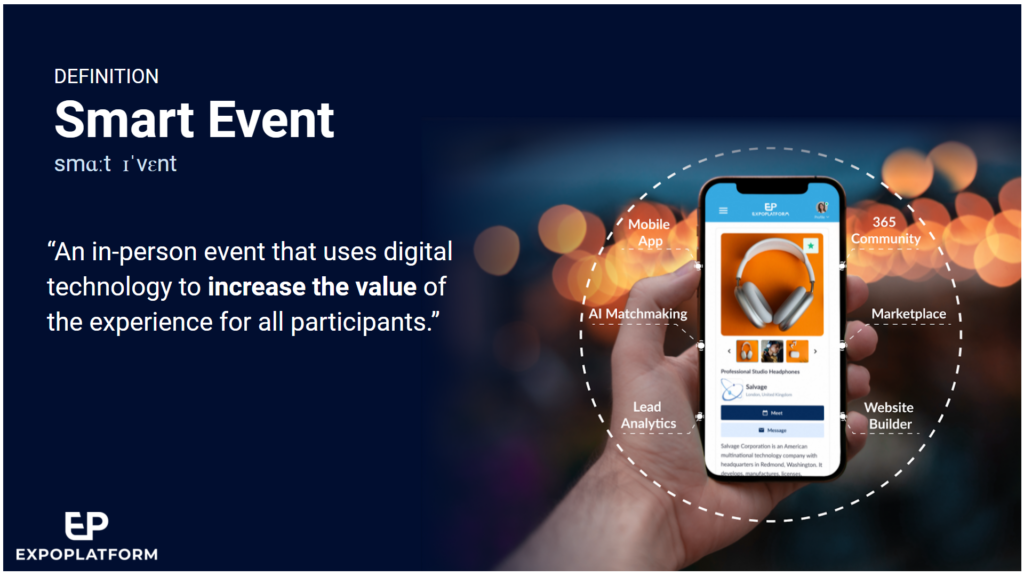 Download our AI Blueprint to understand how data science will help shape the future of Smart Events.
Tanya Pinchuk, CEO of ExpoPlatform, said: "A Smart Event is an in-person event with extensive use of technology, where we simplify the visitors' and exhibitors' journey and make participation more effective.
"There are two things that have become clear: firstly, we we will still be in a pandemic situation for several months. We have to understand that our events have to be improved and enhanced to improve visitor and exhibitor experience.
"Secondly, our audience is quite mature already with technology because they use technology personally all the time – and they have high expectations.
"They now demand a better experience and a better journey compared to their  previous (pre-pandemic) experiences."
Every tech tool meant to improve the visitor journey generates a lot of data points. This information can be measured and analysed to make personalised recommendations and connections – as well as solve issues and make adjustments in real-time.
The end result is an experience where attendees gain more value for every minute spent at the event. Exhibitors are also able to showcase their brand to more relevant buyers, generate leads and get the desired ROI.
As for organisers, it's all about adding value, building relationships and driving revenue. Gunnar Heinrich, CEO of adventics, told ExpoPlatform how it's crucial that planners focus on a limited number of metrics when using this new information for Smart Events.
He said: "Event organisers are not always used to basing their decisions on data because sometimes it's quite new for them, especially if we are talking about the new KPIs we can now derive from an events platform.
"It's super easy to have tonnes and tonnes of numbers on your dashboard, but twenty's plenty. There should be no more than 20 KPIs which drive your entire global business.
"The real art is to work on these 20 KPIs – what are the really important numbers for you and your business? These numbers must be derived from your corporate strategy – if your strategy is to internalise your business then you need a KPI to measure that.
"Otherwise you can't see if you're going in the right direction. Especially now, we're in a new world with the event industry – it's super important that you think about the right KPIs and don't have 100 different numbers."
How are Smart Events different from hybrid and virtual events? 
Smart Events are sometimes mistaken for virtual or hybrid events due to the widespread use of digital technology.
However, virtual events are meetings and shows that happen entirely in the online space. These can be as simple as a webinar or digital conference or a large-scale virtual exhibition with different moving parts.
Meanwhile, Hybrid events are a mix of in-person and virtual events. This format caters to attendees who can't attend the venue for any number of reasons such as distance, physical limitations or the cost.
This blend of experiences can happen simultaneously or separately. Virtual engagement can take place before, during or after the live show or even all year round in the form of a 365 community.
On the other hand, Smart Events are physical shows where the focus is on improving the experience of all participants through tech. Now, let's understand the different ways such shows can add significant value for visitors and exhibitors.
Nine ways Smart Events create value for your audience
Smart Events aim to make every interaction valuable in the audience journey. That means right from the first step during registration through to the live venue experience and post-event engagement. 
Organisers can plan with event tech providers to optimise the visitor journey using the relevant tools and solutions. Here's a quick look at how value is added in nine ways for visitors, exhibitors and organisers:
Pre-event scheduling and discovery

: Visitors can explore relevant exhibitors for their business and schedule meetings in advance.

Personalised agendas

: Tailored customer journeys so the audience can optimise their time by attending sessions and connecting with products and exhibitors that matter.

Easy navigation at the venue

: Wayfinding and navigation features including beacon tracking to help the audience move easily through the venue.

Live improvements

: Make real-time adjustments to audience experience by reviewing feedback.

Shape future event offerings

: Analysing data points help study customer behavioural patterns to improve future events.

Exhibitor ROI

: Exhibitor dashboards to understand buyer interactions and convert those touchpoints into leads.

Monetisation opportunities

: Create multiple revenue streams through various digital options and boost business growth.

Seamless access

: Make entry easier by connecting to 365 community and event data sources.

Insurance against uncertainty

: Easily pivot to other formats in case of unforeseen scenarios.
How to create Smart Events using technology
Smart Events are all about using technology in the most effective manner to create an experience that will delight, awe and give visitors and exhibitors the value they want.
But it goes further than this – organisers now have a responsibility to deliver personalised experiences using data to create Smart Events.
Liz Irving, executive vice president of Clarion Events, told ExpoPlatform the huge volume of information now available presents great avenues for planners who know how to use it.
ExpoPlatform research suggests there are now 20 times more data points available since the digital transformation our industry has witnessed over the last two years.
She has set out how planners can take advantage of community engagement and use this information to curate better in-person experiences – known as Smart Events – while not being afraid to make mistakes.
Liz said: "We have a real opportunity to use data to help tell a story – use data to guide what your customers want. Always ask what they want and do that first, but also see how they're engaging and responding to it.
"It's allowing us to open our eyes and see there's a much bigger audience out there that we can reach, and even more tailored and bespoke opportunities – and we can do it differently. 
"We have to ensure that the content is right, the platform is right, the experience is right in order for them to be able to get value."
Here's a list of tools and solutions that can make your event smarter:
1. Event website and online registration
How it helps: Provides interactive welcome experience and easy onboarding process to users.
Result: Increased signups and personalised journeys for each participant.
How it helps: Set up one-on-one or group meetings through the platform.
Result: Create customised agendas, enable knowledge sharing and networking.
How it helps: Intelligent people-to-resources AI algorithms to connect attendees to relevant people, products, businesses and content.
Result: Cut through the noise and get personalised recommendations. Generate meaningful interactions and boost community building.
How it helps: A personal concierge experience to set up appointments in advance between pre-qualified buyers and interested sellers.
Result: Save time, get quality leads, drive sales and ROI.
5. Product Tinder feature in mobile app
How it helps: Tinder-like product finder where users can swipe left or right for the relevant product.
Result: Browse product catalogue, explore new products and view their details.
6. Interactive floor plan and tracking
How it helps: The mobile app tracks visitors with indoor mapping and 'blue dot' wayfinding features.
Result: Helps participants easily navigate the event venue and explore booths.
How it helps: Real-time data insights such as heatmaps, charts, footfall-based performance metrics for every stand.
Result: Track audience physical journey to improve event success and demonstrate exhibitor ROI.
8. Monetisation and sponsorship
How it helps: Integrated packages for visitors and exhibitors, digital advertising and sponsorship options to boost brand visibility
Result: Additional revenue streams, higher ROI. 
9. Lead scanning, scoring and capture
How it helps: Scan visitors and capture their information, categorise and rate each contact, add notes for follow-ups.
Result: Analyse scanned results to shortlist, nurture and convert leads.
How it helps: Attendees and exhibitors stay connected after the event to continue their conversations and business dealings.
Result: Explore the latest products, content and services through online marketplace. Community experience creates a pool of engaged buyers and sellers, generating revenue throughout the year.
Download your free Smart Event Tech-list to make sure you have all the right tools.
Smart Event mobile app – a new paradigm
The exhibition industry is in a new paradigm where mobile event app technology can become a crucial revenue generator.
Technology will spearhead innovation through Smart Events – and more specifically data. A major element of this development will be through data-driven insights which can be gathered and utilised through mobile apps.
Mark Maydon, commercial director at Crowd Connected, told ExpoPlatform how this component is no longer just about mapping and navigation, but also "discovering".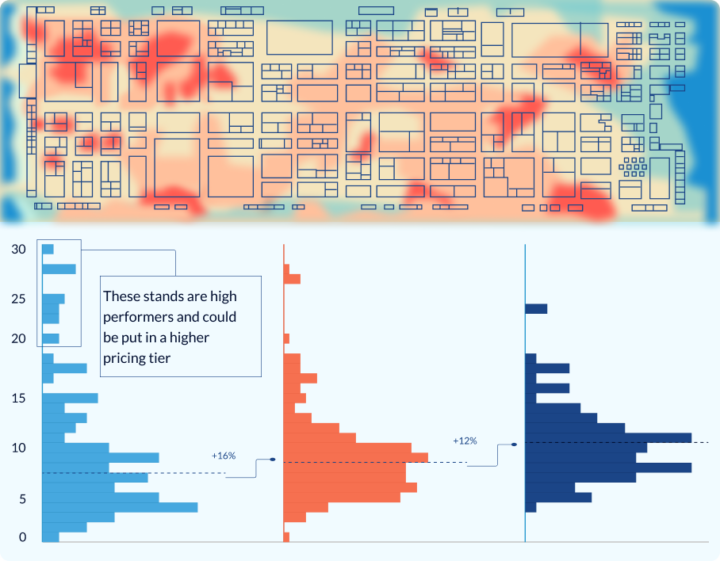 He said: "Historically, mobile apps were frequently viewed as a discretionary cost by the marketing teams of organisers. Consequently, there was a race to the bottom on price and as a result they often had unsatisfactory functionality, limited usefulness and insufficient value to event visitors.
"Unsurprisingly, you got into a horrible vicious circle where the app wasn't used as much as the organiser would have liked. Then an event's organiser wonders why they're spending so much money on the app and cuts the budget – or worse, cuts it entirely.
"But there's a new paradigm – one where the app is viewed as a revenue generator and the show organiser invests in it. By making it really valuable to the user, the app gets more downloads, and is more widely used at the show.
"The value proposition for this new breed of event app is centred on navigation and discovery: helping visitors do more at the show, meet more exhibitors, get to where they want to on time, or realise that something else they are interested in is there."
The future for Smart Events
Events are going to get smarter in the future – there's no going back. Tech will continue to evolve and play a pivotal role in making the audience journey richer and more immersive than before.
For organisers, it's crucial to stay on top of things and integrate the latest tech tools to deliver greater value to attendees. Here are some trends that are expected to shape the future of smart events in the years ahead:
1) Digitally extended realities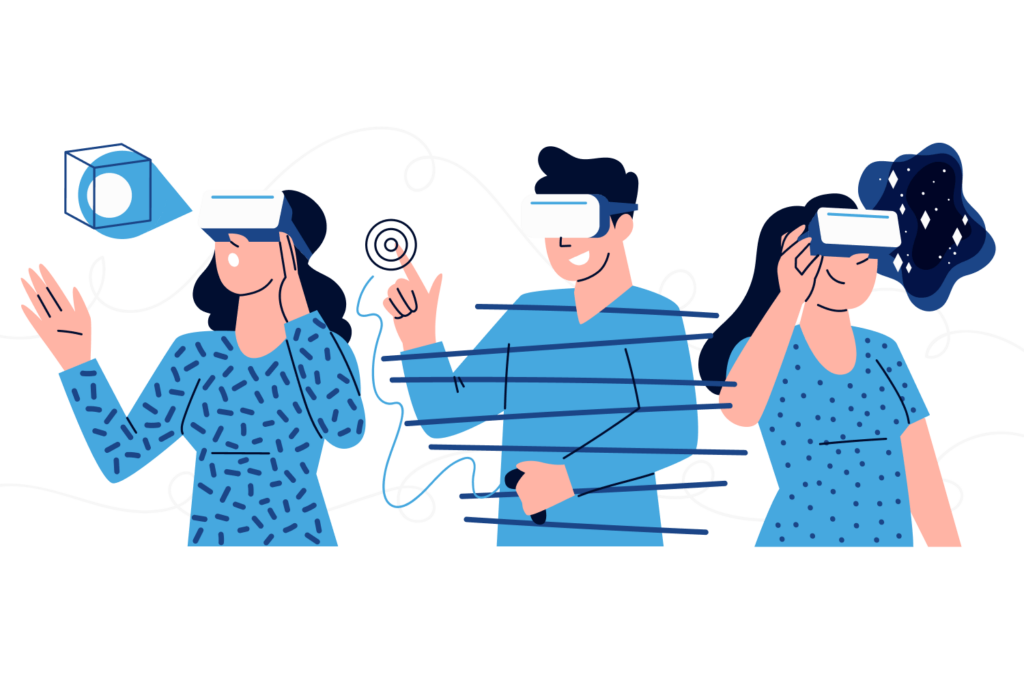 Virtual reality (VR), augmented reality (AR) and mixed reality (MR) are not new concepts but they are yet to take off in B2B events.  Creating holograms, VR business demos and AR to showcase products at exhibitions and trade shows could be part of the smart experience in the future. 
2) Metaverse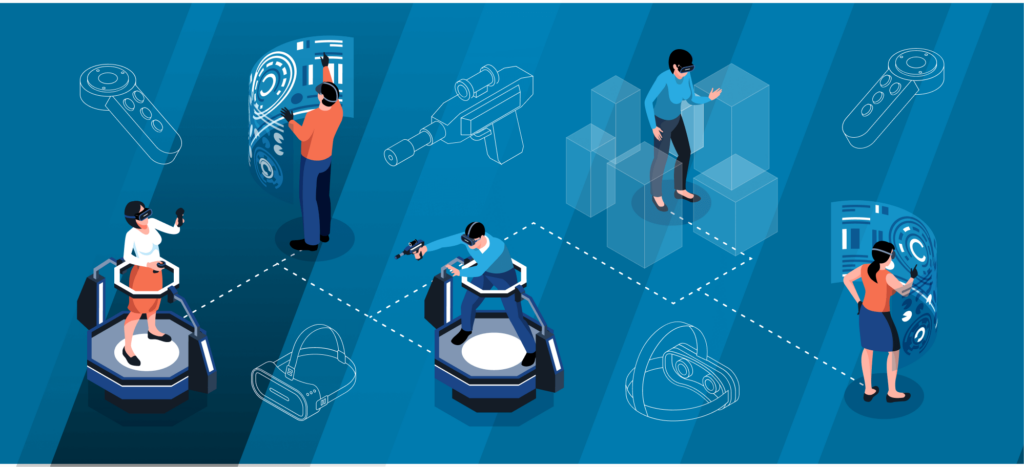 The metaverse is an intriguing concept. To define it simply, it's a collection of virtual 3D worlds where people can create their own avatars to explore high-definition 3D environments. 
Sounds like something from a video game, right?  Surprisingly, it has already gained traction in the mass consumer business. Singer Travis Scott has performed in such a setting while a virtual fashion show has been announced for March. 
Bill Gates said: "Within the next two or three years, I predict most virtual meetings will move from 2D camera image grids…to the metaverse, a 3D space with digital avatars."
Though it might be some time before metaverse becomes a tool of trade for business events, it's worth keeping an eye on how rapidly this space evolves over the next couple of years.
3) Multilingual voice interface and chatbots
Companies are looking towards more diverse, geographically dispersed audiences to expand their businesses across markets in Europe, Middle East, Asia and more. 
Addressing these new markets means localising the event offerings in their regional languages.  Multilingual voice interfaces and chatbots will be key to help boost connections and build relationships as market penetration increases.
4) Micro-moments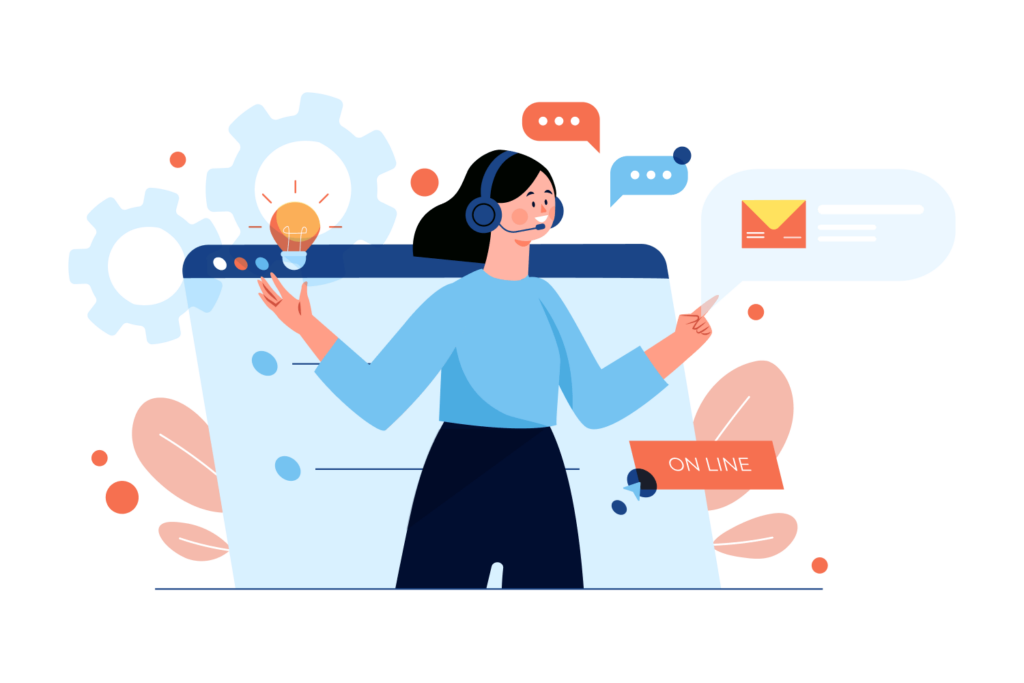 Improving audience experience in real time is already a priority for organisers.  Creating micro-moments will become a necessity rather than a value addition as big data, machine learning and AI continue to advance.
Listening to attendee feedback, gauging their emotions through facial recognition technology and analysing their digital interactions will help organisers go the extra distance in delivering value. 
We hope you enjoyed reading this article and found it useful. At ExpoPlatform, we want to help you build better events and communities. Please get in touch and ask for a demo here. Thank you.