Event data: a complete guide for organisers
The increased use of digital technology has led to an explosion of event data. 
This move towards virtual formats was brought on by lockdown restrictions, but is now being viewed as a permanent feature to connect with audiences all year long.
Figures from research firm MarketsandMarkets show the global online event platform market size is projected to increase to nearly £13.6 billion ($18.9 billion) in 2026 from £74.7 billion ($10.4 billion in 2021).
While this rise in data helps organisers gain crucial insights to achieve better results, it has also created concerns on how best to manage this information as well as ensuring compliance to security regulations.
Our guide to virtual event data provides a comprehensive outlook on the use of attendee information at digital and hybrid events and answers questions an organiser may have.
Here's what we will cover:
 Importance of event data management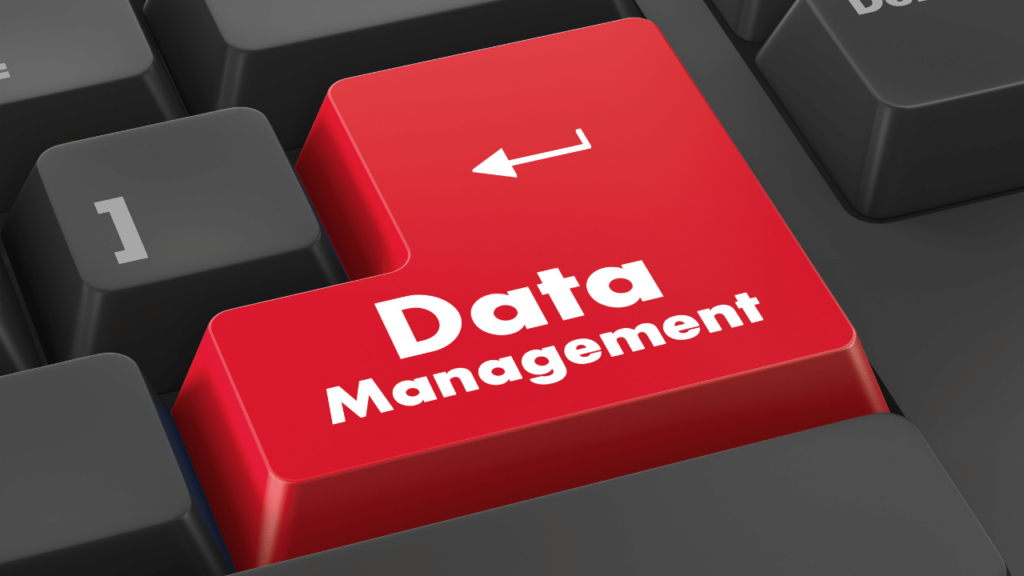 Event data management helps organisers understand which parts of their event resonates with audiences so they can create more relevant, personalised experiences.
It also provides actionable insights into audience behaviour, allowing marketers to make informed decisions about future campaigns and product development.
Key benefits include:
     

Understand where your target market spends time online

     

Identify areas of interest within your content

     

Gain a deeper understanding of user behaviours across multiple channels

     

Create customised marketing strategies based on individual interests
Furthermore, COO of Emerald Brian Field told ExpoPlatform it is now a must-have ability to be able to use this information.
He said: "Covid-19 has forced everyone into realising that technology – whether it's rented or owned – is an absolute necessity.
"Organisers can't just go back to a pre-Covid-19 way of doing things because the way things used to be done – coupled with the absence of performance data – has been increasingly challenging for chief marketing officers (CMO) seeking hard calculations of ROI. 
"Being able to use data and supporting tools to generate clear measures and metrics around ROI is required. We have to do it.
"Covid-19 has accelerated the need for broader technological adoption, which is something the industry was going to have to do anyway."
How to collect event data?
Collecting and analysing attendee data happens through the event tech platform – including the event website, mobile app and lead capture solutions.
Here is a brief explanation of each:
Event website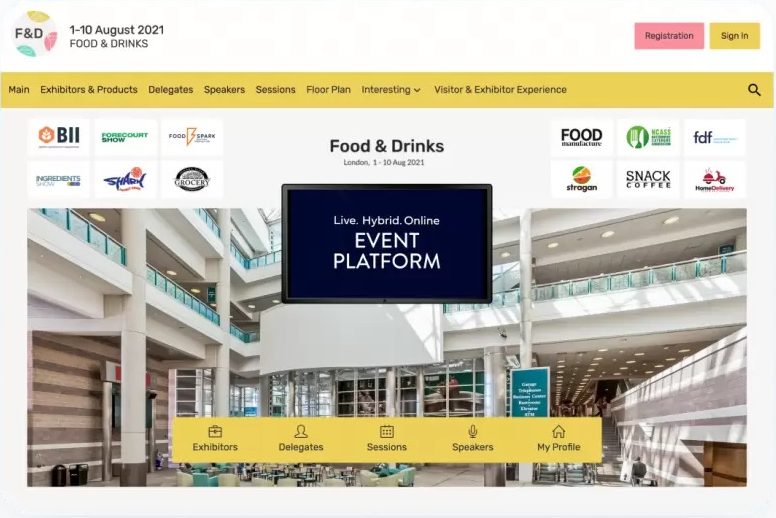 Event websites are the most common way to collect information about attendees. They allow you to easily gather all relevant details in one place, but you can also ask questions that will help you understand what your audience wants from your event.
You should analyse which pages and sections receive higher traffic by keeping track of how many people visit your event website.
Consider making changes if some sections aren't getting enough attention. For example, you could add different types of content or change up the layout.
Mobile event app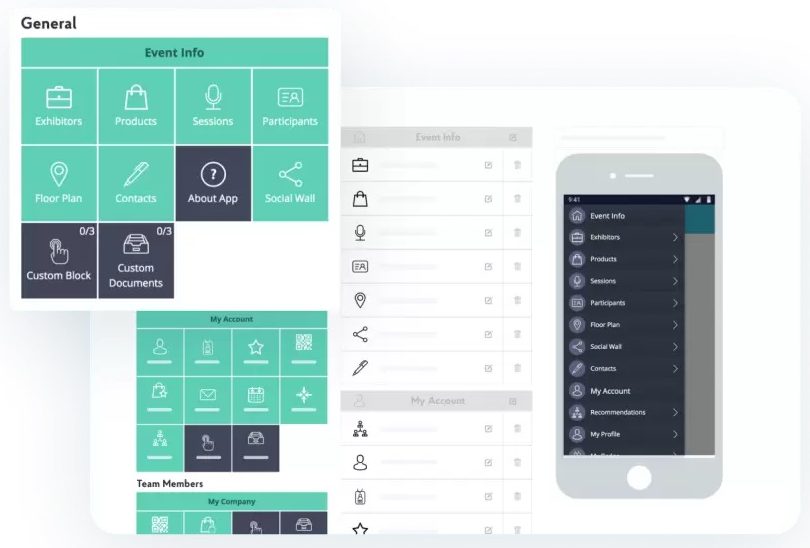 Organisers should consider using a mobile application to collect information from attendees before, during and after the event.
This allows you to get feedback on content, speakers, sessions and other event offerings.
It also shows how many people are downloading your app each day or week. 
Send out emails with download links to the technology as part of your marketing strategy.
Lead capture solutions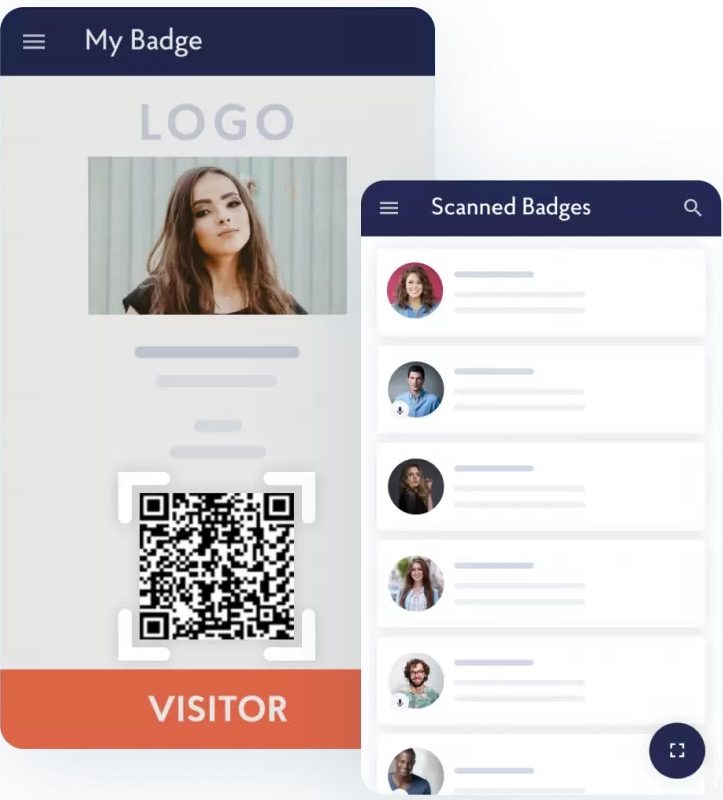 These are software tools through which organisers can scan attendee information and build their contacts list.
The interactions can be contextualised with additional notes and each lead can be assigned a score to qualify them for follow-ups and discussions.
Polls and Surveys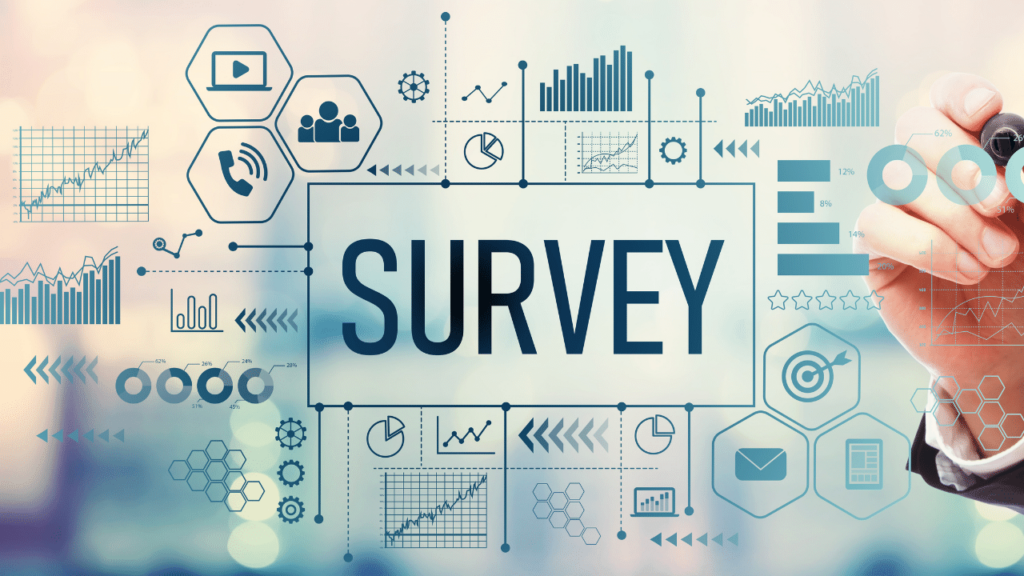 Polling and feedback surveys are a great way to receive valuable suggestions from your audience.
They can share their experience with you or your brand during an event, but it's also a good tool for measuring interest in future content you create.
Polls are easy to set up on social media platforms like Facebook and Twitter as well as email marketing tools such as MailChimp – features which are usually available with online event platforms. 
Event data captured through these tools includes demographic details such as age, gender, location, occupation, income level, marital status, education levels, hobbies and more.
This information also captures behavioural metrics like website visits, social media activity, search engine queries, app usage, purchase history, email open rates, visits to virtual stands and session participation.
Asking more questions of you audience will increase your feedback, meaning you will get more insights into their needs and preferences.
Here's a list of event metrics you can consider:
For audience engagement
     

Time spent in sessions and meetings

     

Live polls and survey response rates

     

Participation in Q&A, chats, contests, giveaways
For brand visibility
     

Social media likes, shares, follows, subscribes

     

Downloads of branded content like eBooks, brochures, white papers

     

Engagement on paid ads               
For lead generation
     

Meetings and demos booked

     

Engagement rate with company, members and content

     

Interaction with promotional content, sign-ups for training and workshops       
Measuring and analysing event data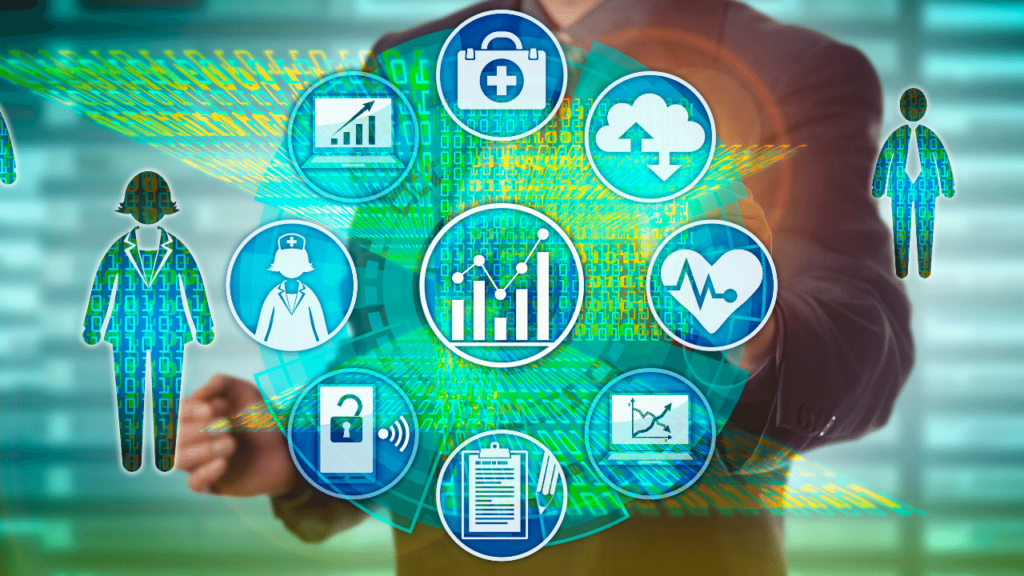 This event data is used to build up detailed accounts of each attendee which contain everything from basic demographics to specific interests, habits and behaviours.
Organisers are then able to identify trends and patterns among their audience to create richer, more personalised experiences.
Here's how event organisers can measure and analyse attendee data:
Attendees are segmented by demographics, interests, behaviours, attitudes, opinions, values ​​and motivations

Compare different segments against one another using statistical analysis. For example, we can see whether there's any difference between various generations such as baby boomers, millennials and Generation Z when it comes to certain topics and exhibition stands

This knowledge lets you develop targeted messages and offers that resonate most effectively with your audience. This information is also usable for remarketing purposes as well as crafting sponsorship strategies
How to use event data to create better experiences
Event data provides crucial insights to help you improve the overall user experience in live, hybrid and virtual events and conferences. 
It allows you to better understand how attendees are engaging with the content onsite, which sessions and speakers they find the most interesting – and the level of participation in polls, surveys and giveaways.
This information will help you make better decisions about future improvements that could include:
Personalising the attendee journey at all touchpoints

Developing effective training programmes by identifying areas of improvement

Improving customer service by learning the most effective ways of reaching out to attendees and providing quick solutions 

Increasing revenue opportunities by targeting new audiences based on previous attendance patterns
Timothy Skennion, managing director of Derabo Advisory Group, believes one of the biggest opportunities for organisers arising from the digital transformation of events comes in user data.
He said he "recognises" the concerns around how that attendee information is used, but told event producers to focus on how it can be used to improve experiences for the visitor and sponsor.
Timothy added: "I appreciate the concerns over attendee data – especially given the ongoing questions related to ownership of attendee data – but I would focus on the opportunity. 
"You have such detailed, nuanced and actionable data points available which didn't exist a year ago. 
"From my standpoint, it's less about ownership and more about how an organisation leverages this data to learn more about their attendees to ensure that they can meet their individual needs – based on what the data tells them – while providing increased value to sponsors.
"It's about being able to deliver content in real time, based on certain data points that you are  able to collect – whether it is collected during the registration process, through a pre-event nurturing process, post-event – whatever it might be. 
"To me it's more about how one identifies and acts on these new opportunities that this influx of data provides."
Event data features online event platforms should offer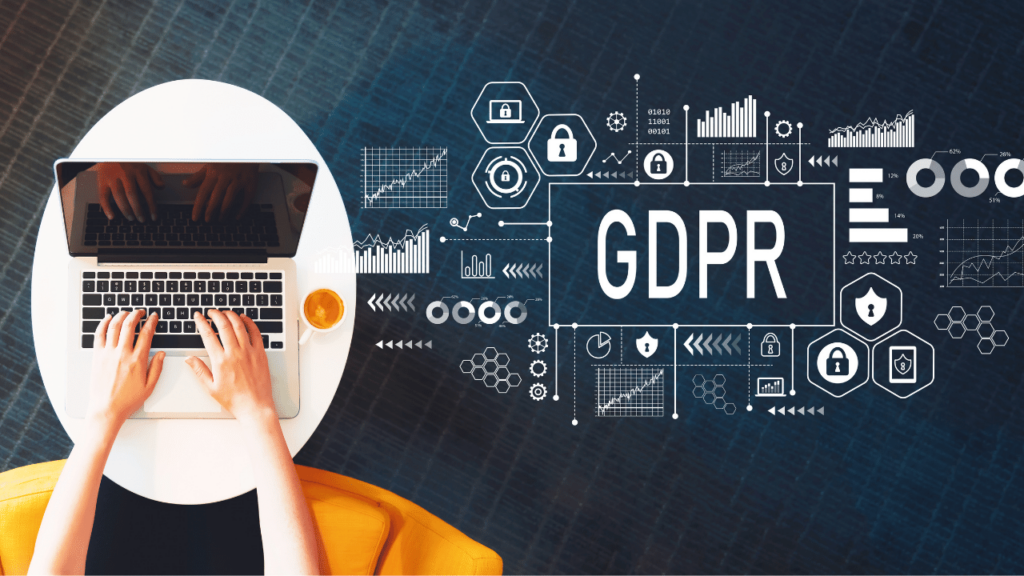 Organisers who want to host a secure virtual event must choose a vendor that has been vetted by third parties and meets industry standards.
Here are some things to look out for:
1) Data protection compliance
 The General Data Protection Regulation (GDPR) requires organisations to comply with strict rules regarding the collection, storage, processing and transfer of personal data. Ensure the vendors shortlisted adhere to this legislation.
2) Third-party audits
Platforms conduct regular audits of their systems and processes to verify the organisation adheres to its obligations under GDPR.
They also regularly test them to make sure they're compliant with new requirements. Ask for audit reports or connect with previous buyers to get detailed insights.
3) Security features
Online event platforms offering cloud solutions often include additional layers of encryption and authentication to protect sensitive data during transmission.
These measures may not always be enough so organisers should check the system is capable of protecting their data as well.
4) Privacy policy
Technology platforms must provide clear details about what kinds of data they gather, why they gather it, where they store it and how long they keep it.
It's best practice to publish these policies online so that anyone interested can read them.
5) Customer support
It's essential that organisers get answers to common questions quickly and easily.
Platform providers should offer 24/7 customer service via phone, email and live chat.
They should also have social media representatives to reply to enquiries.
6) Data export capabilities
Event data exported from different platforms may not always match up perfectly.
Organisers need to ensure data collected during registration matches what was entered into the system.
They also need to make sure that the format of the data doesn't change after being uploaded.
Implications of event data ownership and control in B2B events
The shift to digital events has resulted in more data being generated than ever.
An attendee's journey can be tracked at every stage of the event then throughout the year if you include 365 community platforms and marketplaces.
With such a massive amount of data floating around, questions arise over ownership and control of this data.
Organisers may wonder what are the roles they and event tech platform have in handling this information?
Read ExpoPlatform's event data manifesto here.
To learn about this, let's understand the type of event data handled by online event platforms:
User data: This is unique demographic information that identifies an attendee – name, email address, job title etc.
This data is uploaded by the visitors or exhibitors to the platform through the online registration process and is used by the event organiser to engage directly with the attendees.
Usage data: This is information generated by users who interact with the platform showing who they meet, different sessions they attended and which exhibitor or sponsor profiles they viewed.
Organisers can use both forms of data to enhance their own databases so they can use this enriched information for future events.
But what if this information was controlled by the online event platform and not the organiser? Furthermore, what purpose would it serve for the event tech platform to own this data – and could it be used by a competitor?
There are two event data models that can help us understand this: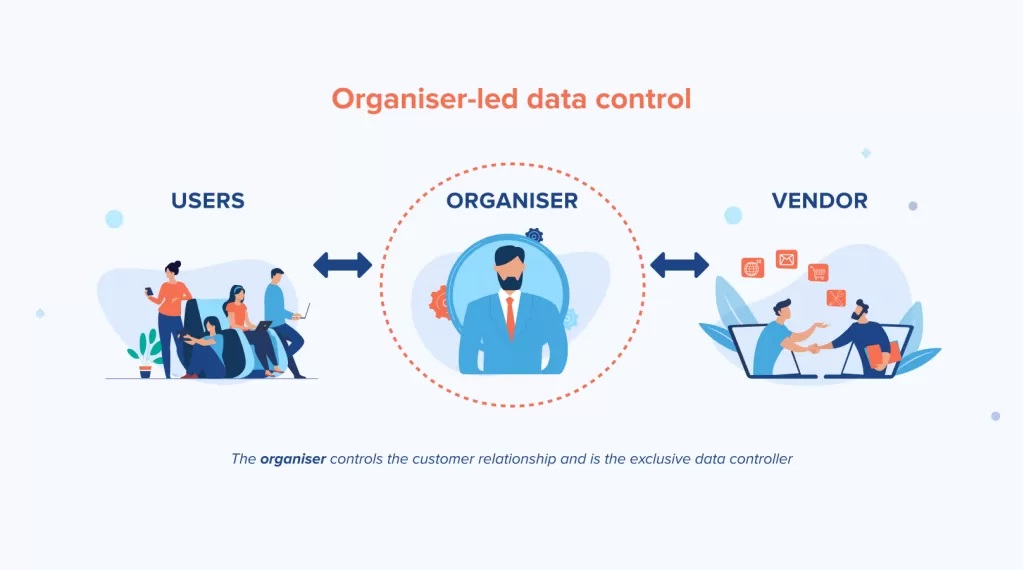 The organiser-led model, the event organiser controls the attendee data, with the technology platform being the 'processor of data' as long as the contract lasts.
The second model that has led to concerns among event industry players is the vendor-led model, where the event tech platform owns and controls the data, and can also share that data with other organisers.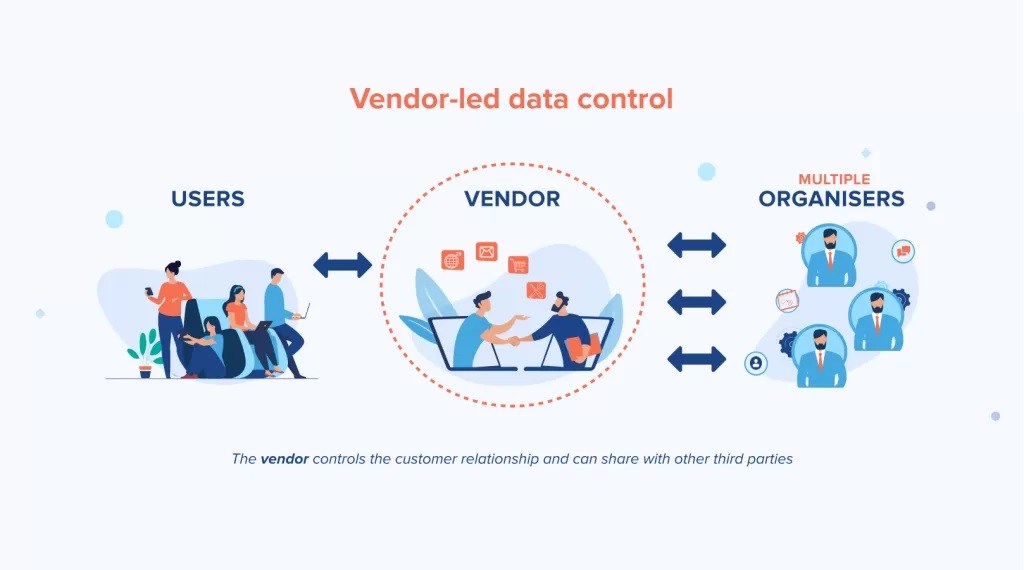 Tanya Pinchuk, ExpoPlatform CEO, told an UFI event data debate: "The organiser allows users to interact on the platform and if the organiser wants to stop the relationship with the vendor, they can easily extract all the data that they passed over to the vendor and move to another platform.
"We don't need to take control of user data to continue to provide the best AI matchmaking. It's enough to get hold of the anonymous usage data."
How should organisers protect themselves in future scenarios?
 Tanya advises: "I think the only genuine way to prove that the data will not be used in any way other than we are meant to use it, is to have this written in our agreement.
"If we have the consent from the organiser, that they are happy to opt in, to participate in this shared pool of data owners and share their data with their competitors, then this is their decision."
Charlie Cracknell, managing director of Inspired Minds, told ExpoPlatform this data is the "beating heart" of any organisation.
He added: "We are data businesses. Without it, we haven't got a business – or we've got a weakened business.
"Look after it, build it, care for it, clean it, nurture it, treat it with care  – it's the beating heart of your business."
Meanwhile, members from more than 15 event organisations have grouped to develop a new industry standard for digital events. 
The BPA Reporting Standards for Digital Events (RSDE) project aims to create a reporting framework for virtual shows to tackle the lack of standards for online.
It is hoped the initiative –  led by global assurance provider BPA Worldwide – can provide a foundation for the exhibitions industry to develop and grow, while sharing its work with the Virtual Standard Export Format (VSef) for its consideration.
Privacy questions organisers should ask before selecting an event tech platform
Organisers must do their due diligence before selecting an event technology platform as there is so much attendee information available at virtual and hybrid events.
Privacy concerns over the use of personal attendee information must be factored in while shortlisting an online event platform.
Here are some privacy-related event data questions organisers should ask:
Who controls the attendee data?
GDPR rules clearly state the difference between data controller – those who chose how the data should be used- and data processor – those who process the data on behalf of the controllers.
An UFI Connects debate on event data set out the concerns and policies of leading events organisers when it comes to user data and exhibitions technology platforms.
It also prompted fears over how attendee information could be controlled by event tech platforms, with the users having no say in how their information is being used.
Select a vendor that is a data processor – not data controller – to avoid any possible reputational risk.
 Can the event data be deleted by organisers or attendees?
A vendor-led model allows the platform to control the user information as they deem fit, including selling the information to third parties.
Meanwhile, an organiser-led model gives you full control of the data which can be easily removed by you or the attendees after the event.    
Will attendees have the same accounts across different events? 
Event tech platforms can enable users to have the same account for different events.
While this allows for seamless access to a variety of events, the organiser should be able to decide how the attendee data can be used across events and communities.
The other option is the vendor-led model where the event platform can use the data for any event it hosts.
Can the online event platform promote third-party products and services?
In an organiser-led approach, the event tech platform can't use the data for promotional services – such as third-party ads. The reverse is true for a vendor-led approach.
It's recommended you safeguard your attendees from any third-party adverts, which can potentially leave them vulnerable to security threats such as phishing and cause massive trust issues with your audience.
Who owns the IP?
The intellectual property – for instance videos and content shared by speakers and audience – should not be owned by vendors.
Is the platform VSeF compliant?
The VSef initiative was developed by organisers and event tech platforms to create a universal data format for virtual and hybrid events. It aims to ensure better standards of data sharing and make it easier to export user and usage data through APIs.
How is anonymous data used?
Anonymous data usage at an event should be limited for an online event tech platform, mainly for analytics and generating reports to improve their product.
Organisers can use this data directly and feed their database to get in-depth insights on the performance analytics of the event.
Event data policies of leading event technology platforms
Virtual events are a goldmine of information, but don't lose sight of critical issues like privacy and data security.
Selecting the right online event platform plays a crucial role in this, as it defines who will actually be in control of the user information.
Here is a quick summary of the data policies of major technology platforms for events, exhibitions and conferences: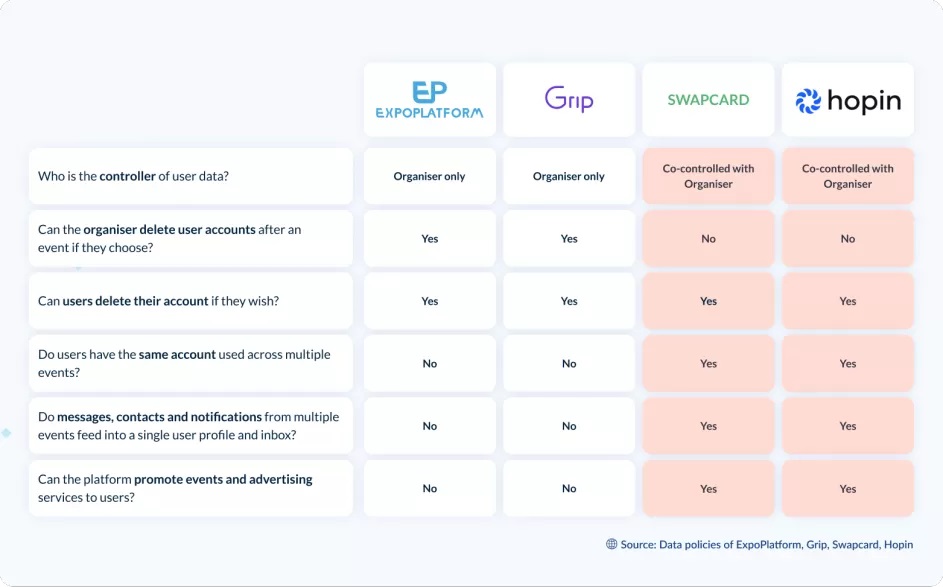 It is recommended to opt for a vendor that just processes data and allows organisers to retain full control of the attendee information.
"The data barbarians are at the gate" – read what industry leaders have to say on virtual event platforms using attendee information they are collecting.