Working group to create industry standards for digital events
Members from more than 15 event organisations have grouped to develop a new industry standard for digital events. 
The BPA Reporting Standards for Digital Events (RSDE) project aims to create a reporting framework for virtual shows to tackle the lack of standards for online.
It is hoped the initiative –  led by global assurance provider BPA Worldwide – can provide a foundation for the exhibitions industry to develop and grow, while sharing its work with the Virtual Standard Export Format (VSef) for its consideration.
The project comes after an explosion of event data and a working group has now invited the industry at large to review its latest stage and comment. 
Members from the event industry have been working to bring consistency and trust for digital event reporting. A glossary of terms and data formats and tables for reporting have been created and are available for public comment here. https://t.co/FCvrqlS1RF

— BPA Worldwide (@BPAWorldwide) August 31, 2021
Glenn Hansen, CEO at BPA, said: "With hundreds of digital platforms and the re-emergence of the industry in a new era, there is a tremendous need to develop industry standards for taxonomy and data formats for digital events similar to what exists for physical events.
"We are following in the footsteps of the Internet Advertising Bureau, which successfully set the standards for the digital advertising industry during its infancy. 
"And, in doing so, helped stabilise and empower the media and marketing industries to thrive during a time of disruptive change."
The move comes after a rapid move towards digital platforms over the last year.
This move has created an explosion in attendee information and event data that is redefining the way organisers understand and shape the communities they serve.
An UFI Connects panel discussion saw world-leading organisers raise concerns over how this information could be used.
However, not all event technology platforms handle this information in the same way.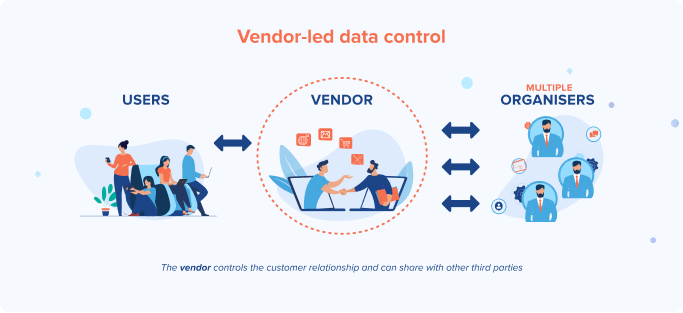 An organiser-led model sees the organiser own the relationship with their customer as data controller, with the technology platform as the processor for the duration of the contract.
This information can be used for a single event or multiple events in a portfolio to make for a seamless journey.
In a vendor-led model, it is the platform that can own the direct relationship with your customers and share that data with other organisers.
The RSDE working group has already recommended amendments to rules for UFI approved events to include digital metrics and audit protocols.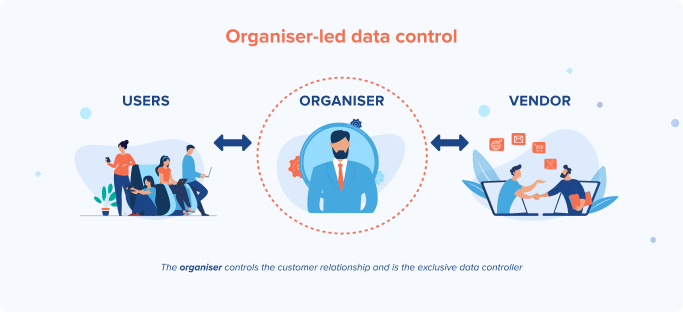 It is believed this would encourage organisers to put these benchmarks on par with in-person ones.
RSDE is now in phase three of the project where it seeks to create a certification protocol for an event platform's compliance.
Visitor and exhibitor metrics are to be pre-validated by BPA in a bid to assure organisers the data has been audited by an independent third party.
A summary of the aims include:
Eliminating ambiguity and confusion with a glossary of terms that define the real-world activities the metrics should measure or reflect.

Creating a uniform structure for data capture and to simplify comparisons between platforms.

Set a standard reporting format that's understood by all stakeholders, encourages productive collaboration and improves decision making in a digital environment. 
Rhonda Wunderlin, a working group member and SVP of performance marketing for Questex, said: "As an event organiser, Questex is fully behind the initiative to create standards that will hold platforms accountable so we can bring a new level of confidence in the data to all parties involved: organizers, sponsors, exhibitors and attendees alike."
The International Association of Exhibitions and Events also affirmed its commitment to bringing accurate data for digital events.
Here is our quick summary of the data policies of the main event platforms.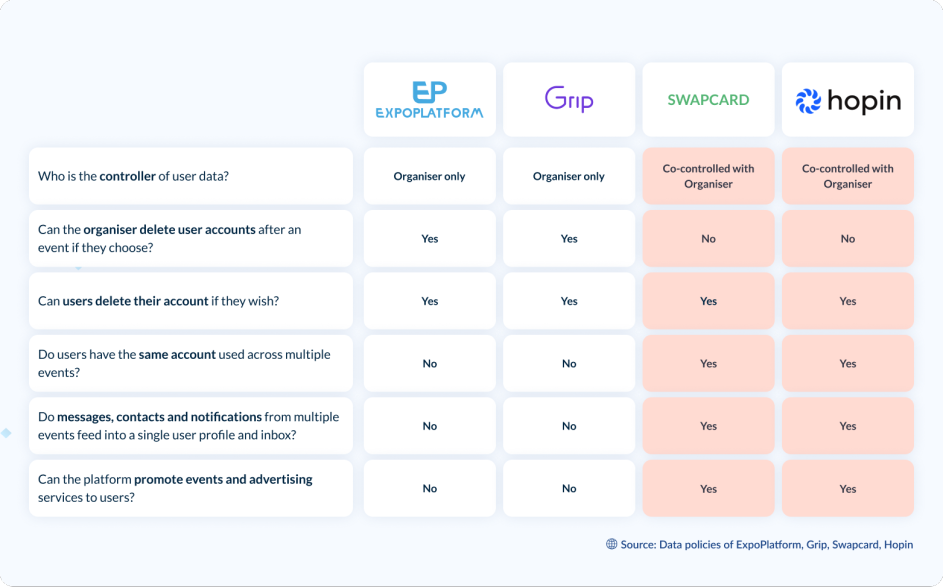 The comment period for the latest stage of the project will end Tuesday September 21.
It is expected the working group will then meet to review the comments and make final recommendations to BPA.