Transforming tradeshows: hosted buyer solutions
Hosted buyer programmes are curated meeting schedules that provide a premium networking experience to buyers and exhibitors.
They are a massive boost for largescale tradeshows, helping to forge key connections and improve business opportunities.
This article explains the value generated by these programmes using real-life examples of world-renowned tradeshows like IMEX and GITEX.
Here's what you will find out:
Key advantages of a hosted buyer programme
How hosted buyer solutions work
Case studies where such solutions have significantly improved the tradeshow's value
Get your free practical guide to this high-value event format 👉 Download the Hosted Buyer Playbook.
Benefits of a hosted buyer programme for tradeshows 🚀
A hosted buyer solution can boost the value proposition of a tradeshow in several ways. Here are some key positives:
Benefits to Exhibitors  ✔️  
1. Increased ROI: Exhibitors can engage with pre-qualified buyers who actively seek their products or services. This increases the chances of generating leads, making sales and forming partnerships, boosting ROI.
2. Access to a targeted audience: Hosting qualified buyers ensures exhibitors can connect with their ideal target audience. This saves them time and resources by allowing them to focus on potential customers who are more likely to be interested in their offerings. This leads to more meaningful interactions and potential business opportunities.
3. Networking opportunities: Apart from pre-scheduled meetings, hosted buyer meetings also include additional networking events like cocktail receptions, gala dinners and dedicated networking sessions. Exhibitors can interact with their peers, share experiences and exchange ideas for collaboration.
Benefits to buyers ✔️
1. Access to qualified suppliers: Buyers also gain access to pre-screened suppliers who participate in the programme based on their products, services and industry relevance. This streamlines the sourcing process and ensures buyers can connect with suppliers that specifically meet their needs.
2. Cost savings: Participating buyers have their travel, accommodation and registration costs covered by the tradeshow organisers. This helps reduce their expenses and they can focus on quality table conversations and closing deals with interested exhibitors.
3. Efficient scheduling: Pre-scheduled appointments allow buyers to maximise their time at the tradeshow by ensuring they have dedicated meetings with relevant suppliers, facilitating focused discussions and efficient sourcing.
Benefits to tradeshow organisers ✔️
1. Higher exhibitor satisfaction: Hosted buyer events are proven to increase exhibitor satisfaction and Net Promoter Scores (NPS) beyond that of traditional tradeshows.
2. Enhanced event reputation: A hosted buyer programme creates a sense of exclusivity and prestige for the tradeshow. It demonstrates their ability to attract high-value buyers and deliver a valuable experience for exhibitors. This leads to increased trust from both attendees and exhibitors, driving higher participation in future events.
3. Competitive differentiation: In the crowded events market, a hosted buyer programme can set a show apart from competitors. It offers a unique value proposition, making it more compelling for potential attendees and exhibitors to choose that particular trade show over others.
4. Brand loyalty and new revenue streams: Helping your audience improve their decision-making can turn them into brand advocates. This leads to positive word-of-mouth and increases demand for your offerings – resulting in potential new revenue streams through fees and sponsorships.
Also read: 15 hosted buyer best practices for eventprofs
How ExpoPlatform's Hosted Buyer Management solutions work 🤔
Here's a walkthrough of ExpoPlatform's AI-powered hosted buyer management platform:
Buyer registration and approval
Organisers can use an intuitive dashboard to send e-invitations with registration forms to buyers.
After registration, approved buyers are quickly selected by reviewing the form data.
They receive automated personalised confirmations and can customise profiles.
The networking section opens when the desired number of buyers is reached.
Benefits setup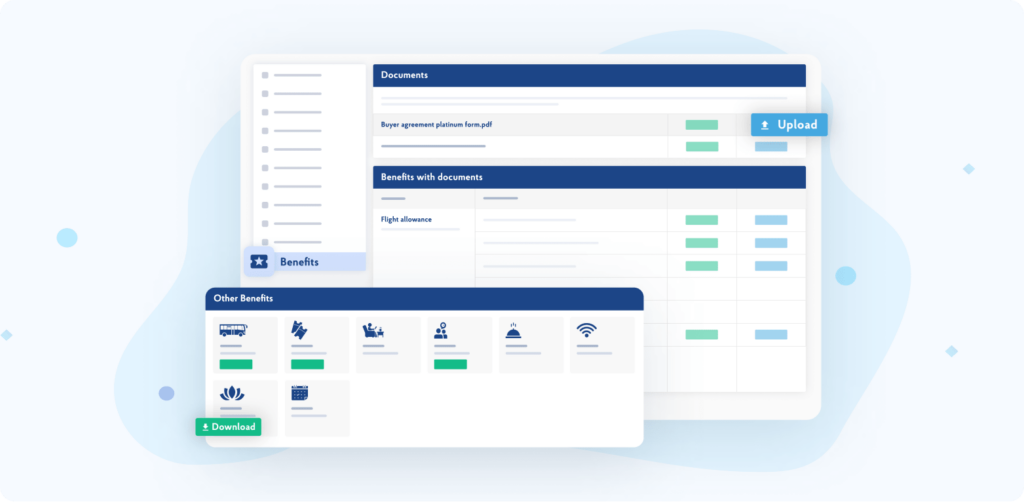 Set up buyer categories and input remuneration and allowance details in the portal.
Buyers can simply download, upload, and submit signed documents via the integrated dashboard to expedite the process.
Setting up networking for buyers
Organisers send recommended exhibitor profiles to buyers for their 'yes' or 'no' votes, creating scores from both groups.
Matching scores are based on chosen product categories.
Networking begins 6-8 weeks before the event for productive interactions and expectations.
Creating the meeting plan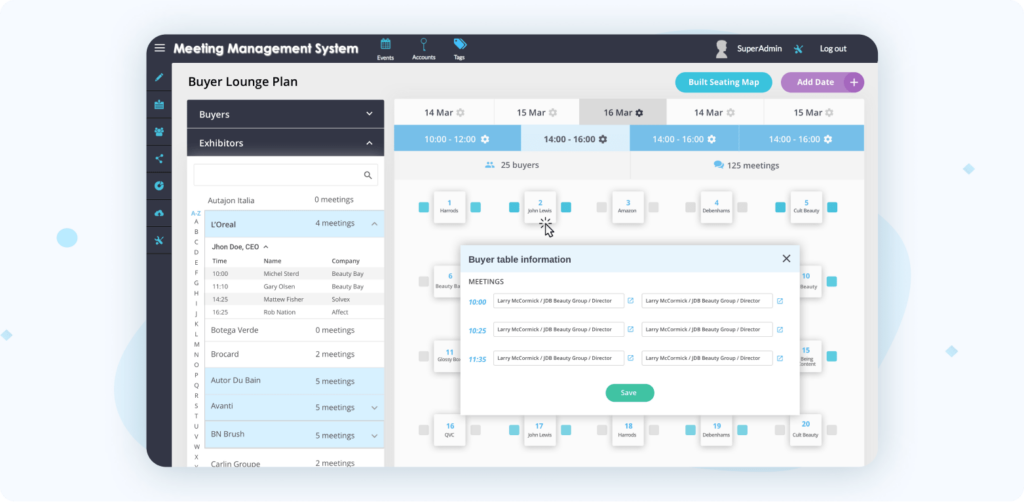 Organizers can manually arrange meetings or use the algorithm for optimised seating.
Adjust meetings, reshuffle tables, and finalise the schedule.
Once locked, the schedule is unchangeable, ensuring a streamlined process.
Setting up networking for exhibitors
Exhibitors receive the final meeting schedule via email to assign team members.
If names aren't assigned, the company name is mentioned.
Additional meetings can be added through check-ins and reviews.
Meetings happen in-person or online
Meetings between Hosted Buyers and exhibitors are in-person, online, or both, based on the event format (live, virtual, or hybrid).
For face-to-face meetings, designated areas and rooms are pre-booked at the event venue.
Meeting ratings and success analysis
Hosted Buyers receive email reminders to review and rate meetings via the dashboard.
Organisers access buyer details, reviews, and data analytics to evaluate the programme's success
Read more 👉 How to find the ideal buyer for your hosted buyer programme
Let's take a look at some major events where ExpoPlatform's hosted buyer solutions greatly contributed to their success.
IMEX Frankfurt 2023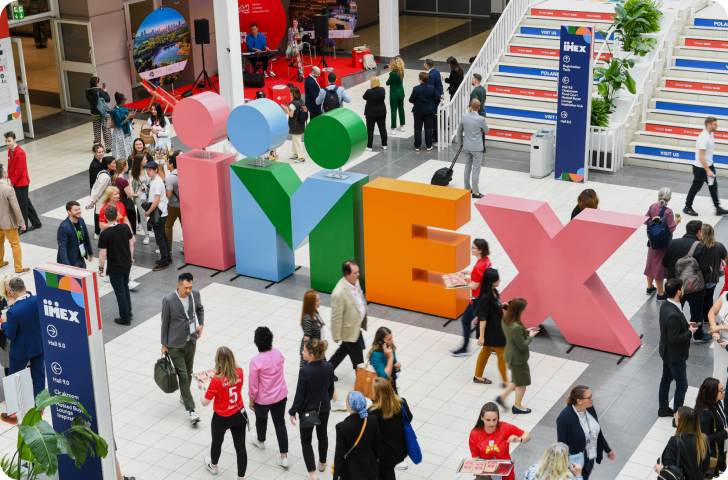 The event: IMEX Frankfurt is a premier global trade show for the events industry that offers exhibitors a platform to present their offerings to a global audience of event professionals and buyers. Held annually in Frankfurt, Germany, it draws participants worldwide.
The challenge: The IMEX group wanted a new tech-driven experience for its 2023 edition to supercharge networking between attendees and exhibitors. ExpoPlatform worked with the IMEX team to onboard an all-new online platform featuring advanced tools like hosted buyer software and Exhibitor Events to fire up meetings.
Results and stats: The show experienced record-breaking engagement with over 57,000 confirmed meetings, including nearly 48,000 pre-scheduled one-on-one meetings.
GITEX Africa 2023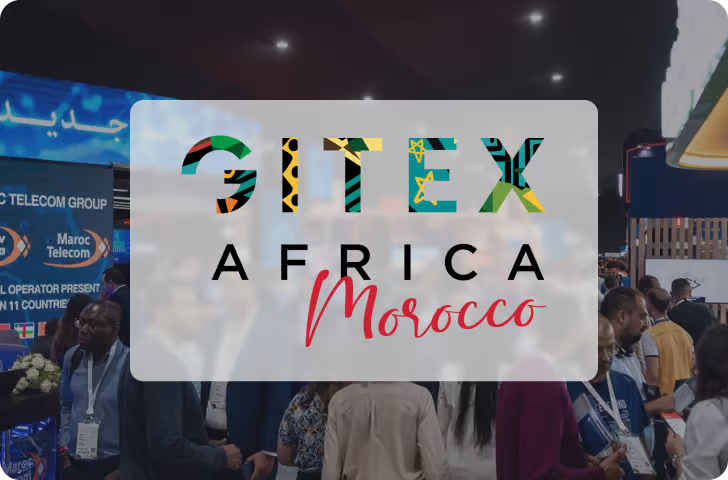 The event: GITEX Africa 2023 was the first GITEX GLOBAL exhibition outside the UAE, expanding the tech showcase and bolstering the African tech ecosystem with investments and initiatives.
The challenge: ExpoPlatform had delivered GITEX GLOBAL successfully for two consecutive years (with a third one underway in 2023). The organiser Dubai World Trade Centre (DWTC) wanted a similar success for the Africa edition. For this, they wanted to make the maximum number of buyers and suppliers connect at the show.
Our team implemented a customised, feature-rich online platform to increase connections and drive leads – this included a hosted buyer concierge programme powered by a Meeting Wizard tool developed specially for DWTC.
Results and stats: The event tech platform was instrumental in boosting connections with more than 14,500 meeting requests made.
GITEX GLOBAL 2022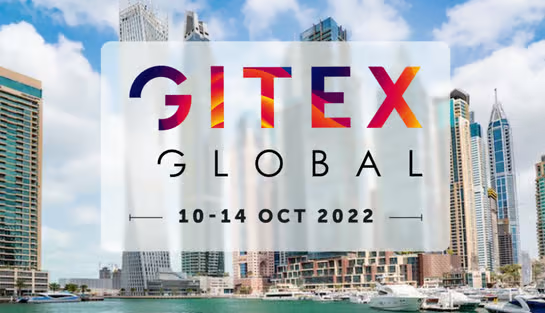 The event: GITEX Global (Gulf Information Technology Exhibition) stands as the world's largest tech showcase, spotlighting cutting-edge advancements across metaverse, AI, web3, blockchain, and cloud computing sectors.
The challenge: The priority for the event was to improve the quality of interactions and get more startups, tech-preneurs and investors to connect with each other.
For this, ExpoPlatform worked with DWTC to create a Smart Event app with advanced hosted buyer meeting capabilities.
Results and stats: The meeting management programme for hosted buyers was a huge success. More than 7,000 meetings happened during the show – of these, concierge-arranged meetings totalled more than 3,700 with a 72.1% confirmation rate.
WeCosmoprof International 2021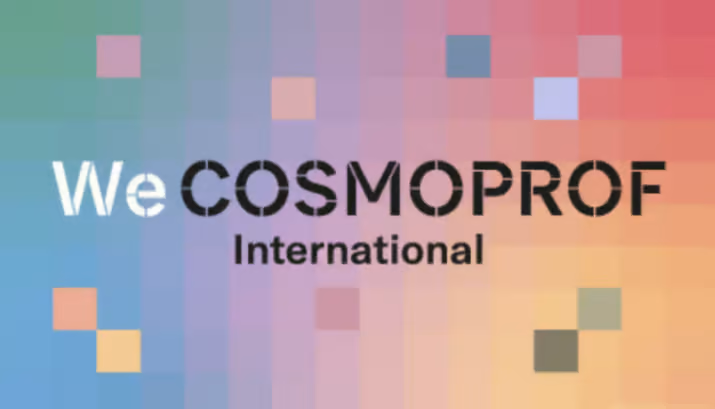 The event: WeCosmoprof International was the inaugural virtual event by Cosmoprof that brought together beauty industry stakeholders worldwide. Key participants included Cosmoprof Worldwide Bologna, Cosmoprof Asia, Cosmoprof North America, Cosmoprof India and Cosmoprof CBE ASEAN.
The challenge: The event aimed to connect audiences and operators from key markets in Europe, APAC and the US to foster business opportunities and facilitate supply-demand interactions. Its success depended on securing a robust digital platform with tools like hosted buyer management in order to enhance networking and drive more value-driven business conversations.
Results and stats: The hosted buyer solutions and networking tools were crucial in maximising connections between stakeholders and distributors with 6,600+ planned meetings.
Want to learn how you can create your own curated meeting programmes? Download the Hosted Buyer Playbook to get the details.
We hope you enjoyed reading this article and found it useful. At ExpoPlatform, we want to help you build better events and communities. Please get in touch and ask for a demo here. Thank you 😀