12 ways to boost event engagement
Building and maintaining event engagement among your attendees is one of the key issues highlighted by organisers – how do you do it?
The digital transformation of our industry means there are are now 365 days available for reaching audiences, rather than just a few days. This creates challenges, but plenty of opportunities.
That's why ExpoPlatform has put together this 12-step guide to boosting event engagement – before during and after you show.
Pre-event engagement activities
Audience questions before the show
Make your audience ask questions and choose discussion groups during the registration process.
You can do this by including a section in your registration form where participants can ask burning questions or join the most relevant discussion group.
Impact on engagement:
Audience anticipates what is coming and already feels engaged

Organiser gets this data at scale, allowing them to find topics of interest 

Speakers can prepare themselves using these top questions
Highlight content early with your marketing website
Boost the visibility of key content and create anticipation on your marketing website in a few clicks.
You can do this by using external widgets to highlight the exhibitors, programme and speakers. The widgets make it simple to drop the code on your marketing website.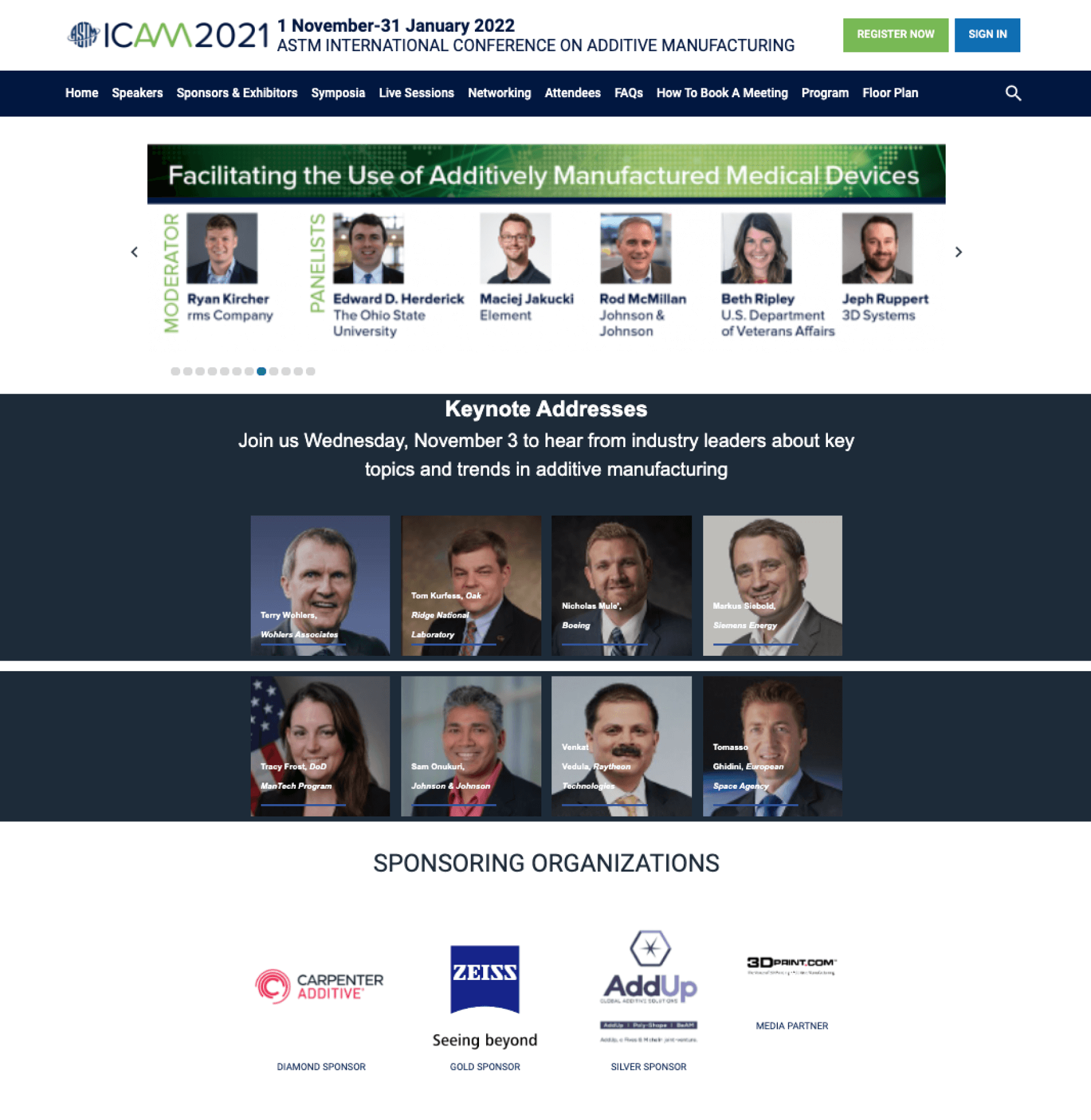 Benefits include:
Audience get a valuable at-a-glance view of the event

Visitors are already aware and enthusiastic about key components of the programme

Organiser saves time by integrating the content once
Include peer-to-peer in your marketing plan
Make it simple for exhibitors and speakers to activate their network using invites and social media posts.
Exhibitors can do this by using the "invite visitors" email functional provided by vendors like ExpoPlatform. Speakers should design their social media posts, or use a third party to automate it.
Benefits include:
Complementary strategy to your organic and paid campaigns

Using branded templated emails makes the exhibitor's life easier

The reach of key exhibitors and speakers can really boost the awareness of your event
AI-powered matchmaking to increase engagement
Boost engagement by giving personalised content for attendees to connect with as they navigate through your programme and marketplace.
An AI-powered matchmaking engine helps you recommend people, products, companies and even conference sessions.
It analyses account interest and behaviours, while it also able to do this based on similar profiles – like Amazon's "customers who bought this also bought" recommendations.
Benefits include:
Personalise the experience at scale

Boost the engagement by tailoring the platform to each attendee's needs

Augment interactions between people and objects – meaning more leads for exhibitors
Start an event-specific hashtag
Create a hashtag dedicated to your event which you can use on social to spread promotion.
You can tag speakers, exhibitors and sponsors during the pre-event marketing to draw attention to the hashtag.
This can then be used before, during and the live show to extend the reach of your engagement. Try to make sure there are as few variants as possible on the chosen term.
Benefits include:
Participants will promote the event independently on social media with their own content
It gives a way for exhibitors to showcase their products
B2B media can use the hashtag to share insights on sessions and speakers
The hashtag drums up energy before the event, while also giving a space for participants to continue engagement afterwards
Live event engagement activities
Include an event mobile app
Provide a powerful event app for guiding attendees throughout your event with powerful networking and community building capabilities.
This tool provides power in the pocket of your attendees to get the most out of their live show experience – guiding and curating their whole experience.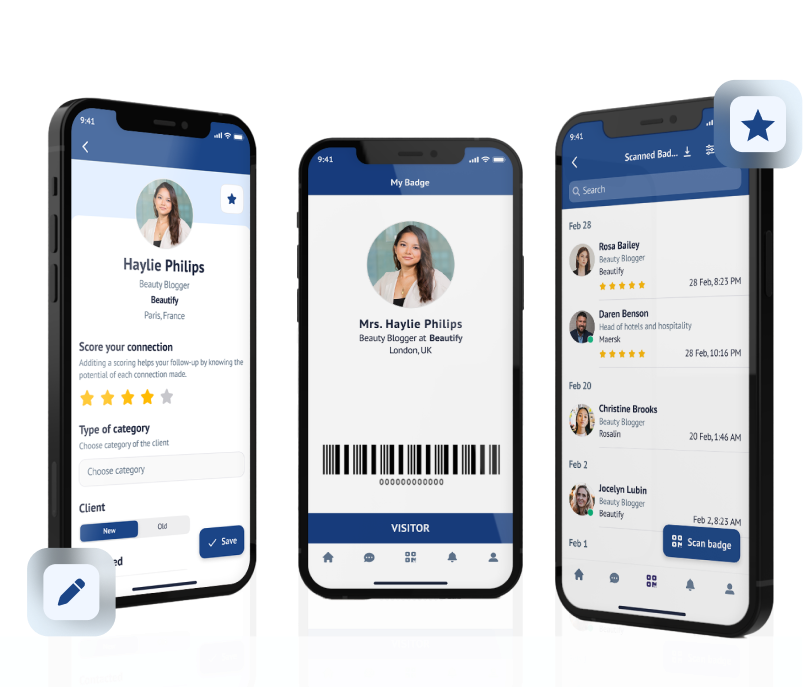 Benefits include:
Engage visitors with push notifications to send reminders, alerts, custom updates and news

Attendees can have meaningful conversations with each other

Interactive floorplan to guide attendees through the showfloor
QR codes for scanning for lead retrieval
Engage a wider audience with livestreaming
Product oriented trade shows can benefit from a livestreamed tour of the showfloor, with stand presentations able to work wonders for engaging a remote audience.
Livestreaming your most popular keynotes may enable you to extend your reach dramatically. You can embed it as "Happening Live" on your home page as well as promote on social media.
e-commerce or ultra-local : which factors will influence the wine and spirits business in 2030 moderated by Patrick Schmitt MW @teamdb now streaming live 📺on https://t.co/0fMP1uV5sV

— Vinexposium (@vinexposium) June 21, 2022
Benefits include:
Extend your reach to a wider remote audience

Visitors who face last minute travel restrictions are still able to join

Content can be made available on-demand afterwards
Daily show recaps
Keep the excitement up and create FOMO with daily show recap emails that redirect to the platform.
This form of marketing is still relevant and powerful for this purpose. It can also be accompanied by social media posts – including great photos and video content.
Email content and social media posts can include links to on-demand sessions – and highlight what else is coming up.
You're invited to attend the screening of #SHARAF by @Z5weyyak hosted by #CABSAT2022!

Make sure to head to #NextGen Stage by 2:00 PM.@ZeeTVME#Cabsat #cabsat2022 #satellite #technology #techcompany #supplier #techsupplier #satellites #communications #broadcast #media pic.twitter.com/YdnkFlKDS1

— CABSAT Official (@CABSATofficial) May 19, 2022
Benefits include:
Increase engagement of active attendees

Re-energise passive attendees with FOMO
Revitalise attendees with memorable breakdown sessions
Offer unexpected breakdown moments during your event that your audience will be delighted by.
Popular formats focus on well-being, professional coaching or fun activities such as contests, giveaways or music quizzes.
Benefits include:
Proposing these breaks will capture attention, strengthen your brand image and develop storytelling

Active participants can share their experience on social media
Post-event engagement activities
Empower exhibitors to follow up leads efficiently
Promote an advanced exhibitor lead dashboard to enable your exhibitors to follow up efficiently.
This feature shows all the online and onsite touchpoints with your company, team and products in detail: badge scans, page views, favourites, meetings, messaging and more.
Reconnect with the lead directly from the board or export the file, while anyone who's been scanned on the mobile app also appears.
Benefits include:
Clear and detailed exhibitor ROI

Convenient way to manage and score leads 

Facilitated post-show follow ups
Learn more about omnichannel Lead Intelligence here.
On-demand content available for a limited time
Setting a deadline builds a sense of FOMO among attendees to catch up on content they might have missed.
Establish a deadline, communicate about it in the thank you email  and install a countdown module on your website. We recommend a deadline of two weeks after the event, but that is flexible.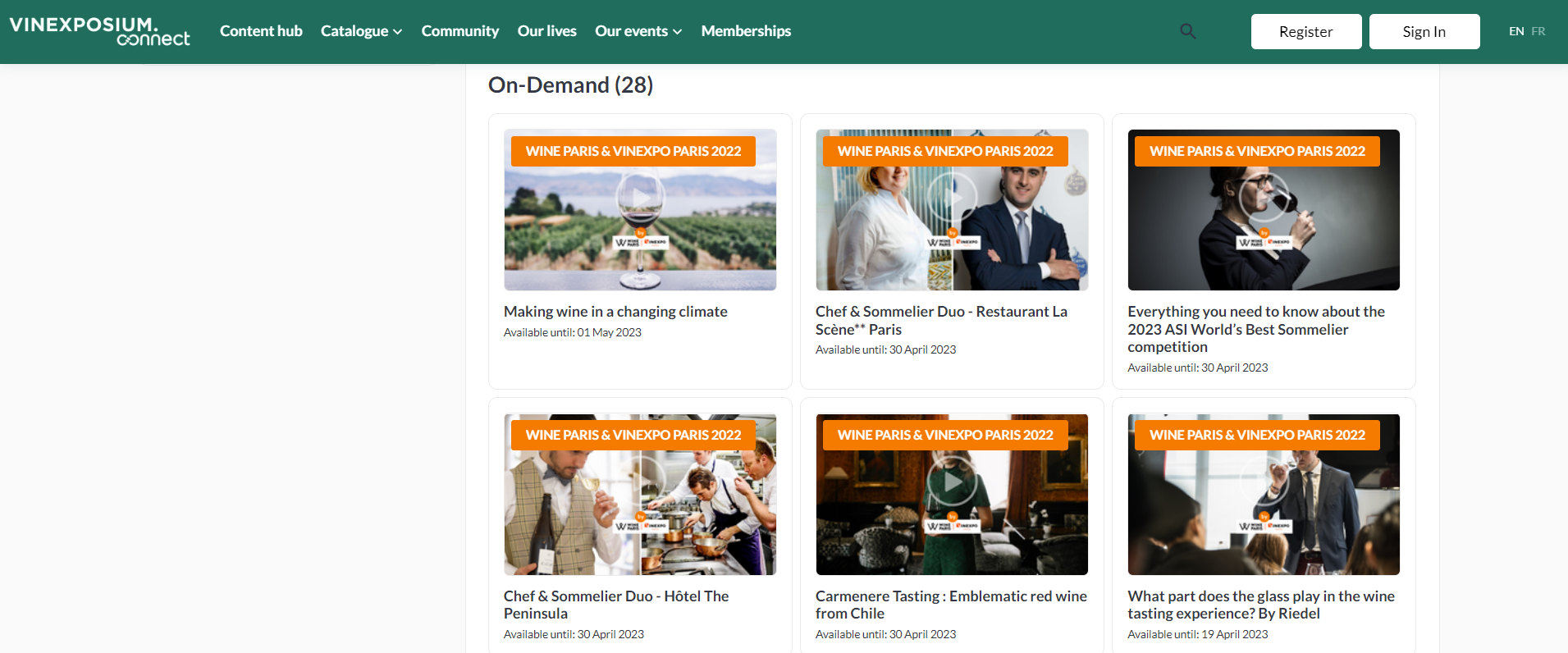 Benefits include:
Increase connections even after the show

Eventually create an upgrade path to access this content on your 365 platform
Offer a 365 Community
In-person events represent the high point of engagement, but digital can extend interaction with an audience year-round. 
A strong digital community offers organisers an opportunity for significant audience and revenue growth. 
What are the benefits?
Grow a larger, more engaged audience year-round

More data and insights about customers

More revenue opportunities

Ability to adapt to unforeseen circumstances

A much sustainable way of keeping connected
We hope you enjoyed reading this article and found it useful. At ExpoPlatform, we want to help you build better events and communities. Please get in touch and ask for a demo here. Thank you.