12 reasons
why Associations use ExpoPlatform to engage and grow their membership
Trusted by the world's leading Associations
We work with some of the largest exhibition, conference organisers and membership associations across the globe, and as used to dealing with large-scale international audiences. Our platform can be translated into 12 languages, and with servers from the US to Hong Kong we have high levels of accessibility around the world.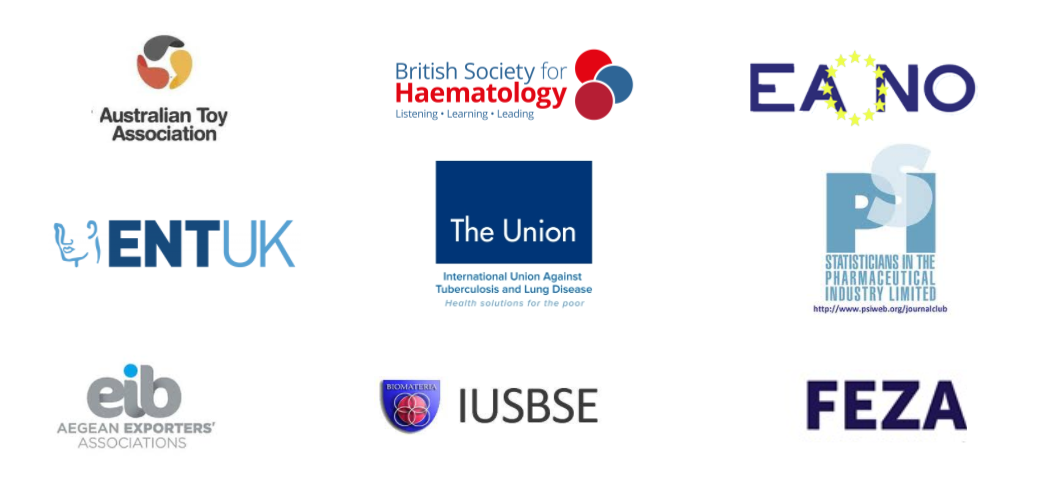 Engage and Grow membership year-round
Connect your market year-round with our 365 community platform. Engage the community with content, in the form of editorial content and regular webinars, and a marketplace of suppliers who can be contacted.
AI-powered personalisation
Our 'Person-to-object' Artificial Intelligence engine is unique in the event industry, providing users with not just smart matchmaking between delegates, but also 'Amazon-like' recommendations for Products, Suppliers and Content personalised for them.
Create a full hybrid event experience using our online platform and mobile app to stream content, AI matchmaking and offer an extensive range of digital tools for successful live, hybrid and fully virtual events.
Read this case study with The Union World Conference on Lung Health
Grow your events and communities with ExpoPlatform
Find out how our AI-powered platform can help you scale your live, virtual and hybrid events, and communities.
Get a full overview of the platform
Build a modular, customised experience
Because every market is different, we give you a range of modules to build a customised experience for your audience. From registration to interactive floorplans, choose the modules you need as an 'all-in-one' platform or integrated with other systems as required.
Keep control of your data
We believe that organisers should have full control of their data. We will never share it and will delete it as required, in contrast to many other virtual event platforms.
ExpoPlatform is GDPR compliant and a co-founder of VSef, an initiative to make it easier to access your data. Read our data manifesto for more information on this important topic.
The Product Discovery Platform
A marketplace to help your industry to do business year-round. We have developed a range of tools to connect buyers with new products and services, our 365 Marketplace included AI product recommendations, showcase hubs, and new Product Finder RFI tendering tool.
Provide your exhibitors with an advanced lead scoring system to track every interaction that buyers have with exhibitors, live and online. The dashboard show how prospects are engaging with their online company profile, products and content, combined with scans at their stand during live events, with tools to make it easy for exhibitor team members to schedule meetings with prospects.
As 90% of buying starts with search engines, make sure that you don't miss this critical marketing channel to bring buyers to your platform.
Our search engine optimised platform ensures that your content and suppliers can be found by buyers when they need it. Once on the site, gated content and calls to action can be used to encourage them to register.
Why build your website on a different platform when you could offer visitors and exhibitors a single experience? Our flexible 'drag and drop' website builder gives you the control to design an engaging, visually appealing website to welcome participants, which is already integrated with your agenda, speakers and sponsors.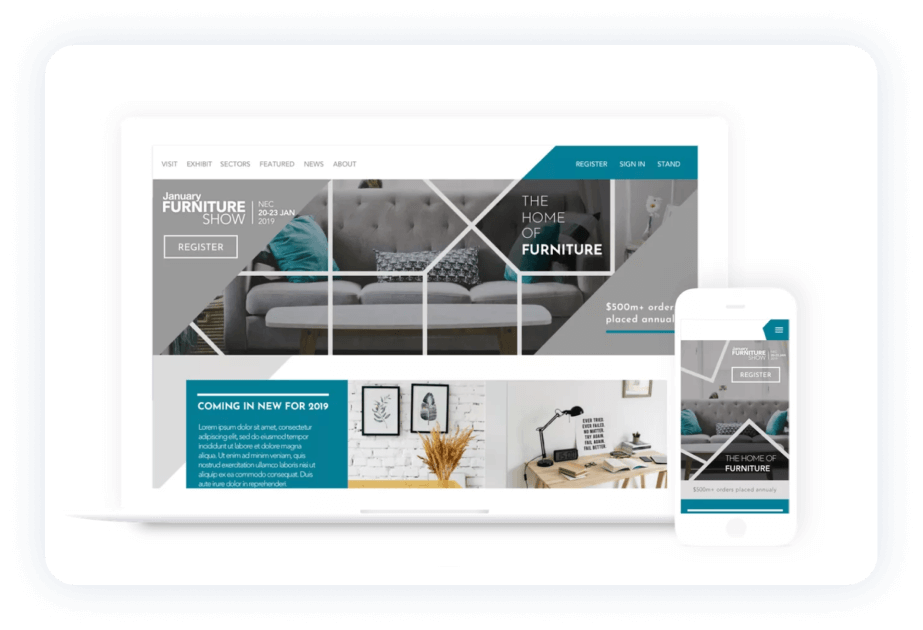 Our comprehensive exhibitor manual, built into the exhibitor dashboard, allows you to manage your exhibitors at scale. Set checklists and tasks for exhibitors to complete, automate emails sent out to those that miss the deadline, and get a bird-eye view for all exhibitors profiles and their submitted data.
Grow your events and communities with ExpoPlatform
We'll be happy to showcase how our AI-powered platform can help you scale your live, virtual and hybrid events, and communities.
Get a full overview of the platform