Shaun Hinds: event industry must unite and be at heart of recovery
The event industry must unite and be at the heart of the UK's economic and societal recovery as we emerge from the pandemic, according to the Manchester Central CEO.
Shaun Hinds believes some representative bodies failed in securing support for our sector in the most "critical aspect" by not making good connections with governments and policy makers around the UK.
He has now issued a rallying call to these institutions to play a "critical" role in ensuring the event industry can be a key player in economic and societal recovery – but urged event professionals to "come together and co-ordinate".
Shaun told ExpoPlatform: "There are a few bodies that represent different sections of our industry and I would say that some of them have existed almost in perfect isolation.
"What I mean by that is they go about their work and their jobs and they do good things and it all looks very nice.
"But actually what is the product of the effort that they're putting in?
"I think pre-Covid and pre-pandemic we've probably never really needed to worry about whether there were tangible results and tangible products.
"Now we've been thrown into crisis, we start to look around and see actually among these bodies where can we get help or what's the role that they play.
"Particularly in the most critical aspect which was the route into government and the route into policy makers.
"We're looking around at these various groups and they're kind of looking around as well – like the famous John Travolta meme off the internet from Pulp Fiction.
"Everyone's looking at everybody else to see who is going to help."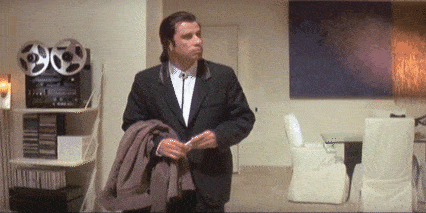 He added: "With a bit more solid leadership galvanization, then some of those groups could have been fundamental in helping us navigate where we've come from.
"But critically, they've got a massive role to play in taking us forward.
"There's the economic and societal recovery that the UK needs to go through, plus the opportunity presented by Brexit and an independent UK on a global marketplace.
"The events industry should be at the heart of that – and there are groups that can help us get there, but I'm not sure they actually realise that yet."
His comments come after a panel session at International Confex, where the challenges and transformation our industry has witnessed was a focus for many.
The discussion – which also included ASM Global executive vice president John Sharkey and founder of Smyle Group Rick Stainton – was based around how the sector became "invisible" to government leaders during the pandemic.
How did an £84bn sector become invisible❓

A panel of industry leaders came together this morning @IntlConfex to discuss how the events industry was overlooked throughout the pandemic.

Our CEO @ShaunHinds joined @MartyFullardUAE, @sharkjp and @Rick_Stainton 👏🏼#Confex2021 pic.twitter.com/wqYXSMxC3t

— Manchester Central (@mcr_central) September 2, 2021
Shaun told the audience he believes organizers "almost lost the battle right at the beginning" by describing their work as "mass gatherings", instead of using a more PR-friendly term.
It was heard part of the problem was the industry operates in many completely different spheres – including healthcare, business, festivals and life events to name a few.
Wedding organizers were able to successfully negotiate special arrangements so they could continue to go ahead and be supported, with this believed to be down to leading with a uniformed argument to policy makers.
The Excel London audience heard this was part of the thinking behind the creation of One Industry One Voice, as well as the lack of support from representative bodies.
This project aims to bring together event professionals so they can approach policy makers on a united front and quote strong figures about the sector's economic worth.
It was heard senior levels of government were unwilling to listen to arguments without hard data, while figures gathered by One Industry One Voice estimate that events are worth around £84.7 billion in the UK.
Shaun said: "It shows if we get on and do it ourselves, we'd probably do better.
"We have got to come together and co-ordinate on this.
"If we rely on official bodies, it's just not going to happen.
"Taking the statistical information and showing it is probably one of the most positive things that could have come out of this."
He added: "Reinforce the economic, the human, the interpersonal, the societal benefits and the huge diversity our industry represents."
Further figures from One Industry One Voice break down the total value of UK events by sector:
Corporate events and conferences – £20.2bn
Exhibitions and trade fairs – £11bn
Arts and culture – £5.6bn
Festivals, fairs and shows – £6bn
Music events – £17.6bn
Sports events  – £9.6bn
Weddings – £14.7bn
However, the event industry has witnessed its biggest ever shake-up to business models due to the pandemic.
It forced a halt to in-person events and organizers had to scramble to move them to an online format.
As we emerge out of restrictions and into face-to-face many expect a hybrid model – which includes live and some form of virtual – to be the approach moving forward.
This is because hybrid offers greater monetization and engagement opportunities, while also providing an element of security to pandemic-proof budgets.
This virtual transformation comes as Manchester Central – which is one of the UK's largest venues – has launched a broadcast-quality studio.
The aim of this Studio Sessions development is to give a professional production experience onsite.
It includes live streaming capabilities through multiple event platforms with full branding capacity for virtual or hybrid events.
Download our free Hybrid Blueprint ebook for an in-depth guide in making a successful blend of in-person and online events.
Shaun said: "Hybrid conferencing is increasingly popular and our job is to help businesses and event organizers understand how to tap into its true value and potential.
"Not only does this way of delivering event content help to reach more delegates from across the UK and beyond, it also enables organizers to provide a more curated and personalized event experience.
"This in turn presents new commercial opportunities for sponsors and event partners to achieve brand exposure."
It comes as organizers have been re-inventing their event strategies by pursuing a hybrid model that blends physical and virtual experiences.
This is amid easing social restrictions around the globe and in-person events slowly opening up for business again.
Hybrid events can accommodate both in-person attendees and a virtual audience comprising those who cannot travel to the venue or are still on tenterhooks on attending face-to-face meetups.
A big advantage of this format is it helps organizers insulate their events from any potential physical disruptions, while allowing them to build and expand audience relationships without the limitations of time and geography.
Organizers also have options to offer new avenues for content sharing, exhibiting and sponsorship – which can create new revenue streams and lead generation opportunities.
Our industry was slow to embark on this digital transformation journey, but the necessity caused by lockdown restrictions accelerated that change.
Revenue models for organizers are now expected to shift from digital representing just 2% of budgets to 25% moving forward.
Exhibitor spending on pure trade show activities is predicted to decline, with them now anticipated to increase investment in digital content, hybrid events and training of their own teams.
Furthermore, transactions rapidly shifted online during the pandemic. 
A total of 83% of B2B buyers told a McKinsey study they have found digital  – either E-commerce or remote sales – to be equally or more effective than the traditional approach.
This research ran throughout the pandemic, showing how the comfort with losing face-to-face increased quickly as buyers became more comfortable with digital channels.
Meanwhile, the subscription economy has grown exponentially in the last decade.
Research from Zuora puts that surge at 435% over nine years – with the move in that direction looking like it will keep accelerating.
Customers now place more value on outcomes over ownership – with Netflix, Spotify and Amazon Prime all succeeding in this model. 
This approach creates predictable, recurring revenue streams for businesses.
They can be used by exhibition organizers to have suppliers subscribe for a year of activity rather than a one-off event.
ExpoPlatform's latest ebook – the Monetization Blueprint – sets out how organizers can make the most of opportunities brought through these new channels.
This includes extending the life cycle of your in-person show through online content, driving up digital revenue and engaging with communities year-round.
Find out more about these opportunities in our free ebook.