Designing Hybrid Event Models for 2021 and Beyond
The digital medium's ability to keep business operations going last year has propelled virtual events into becoming an efficient, cost-effective way to connect with audiences across the globe.
According to industry research, the global virtual events market is projected to grow at a 'compound annual growth rate (CAGR) of 23.2 percent from 2020 to 2027'.
This growth will likely be spurred by rising demand from corporates and individuals adopting remote working policies, as well as the increasing traction of Software-as-a-Service (SaaS) and Unified Communication as a Service (UCaaS) among businesses worldwide.
With an uncertain timeline for the full return of physical events, and the foreseeable future expected to be built around virtual spaces, event professionals are crafting their business event strategies around hybrid events that provide both in-person and virtual experiences.
We have discussed in an earlier post the top tips you should keep in mind while planning hybrid events and the different planning skills you need to manage them. Let's now take a look at the different types of hybrid event models you could consider in 2021 and beyond, depending on the needs of your audience and event goals:
Community-based model
The idea of a community-based model, especially for exhibitions and trade shows, has been proposed in the form of an ever-available marketplace where buyers and exhibitors can connect all-year for networking and business activities.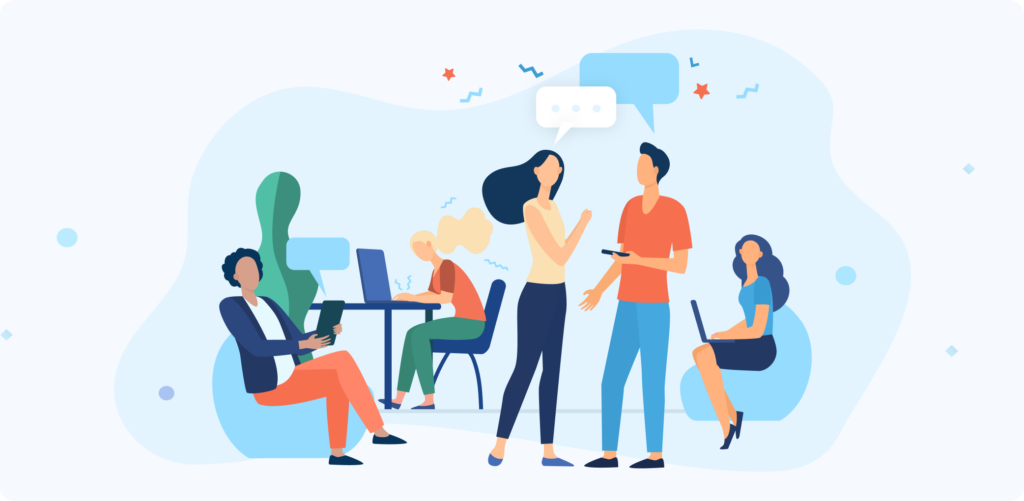 The components that comprise an effective hybrid event model design include:
A large live event, preferably hosted annually, which would serve as the primary engagement forum for the participants

Smaller digital events based around the main event, like a webinar series or online workshops covering niche topics in detail

Digital networking sessions like one-to-one or group meetings and Happy Hour meetups

365-day event platform membership subscription to a community-based marketplace. The marketplace would provide a common platform where one can regularly announce product launches, share new content and connect with buyers and sellers.
But the elements you select, and the approach overall, will differ according to the needs of your audience and their understanding of the organiser's terms of service.
Learn how you can develop an online marketplace alongside your events business.
Global digital model
This model, with its increased accessibility via digital channels, means you can pitch domestic events as having a global following to audiences worldwide. It is a cost-effective way to expand the reach of your event and maximise business and networking opportunities.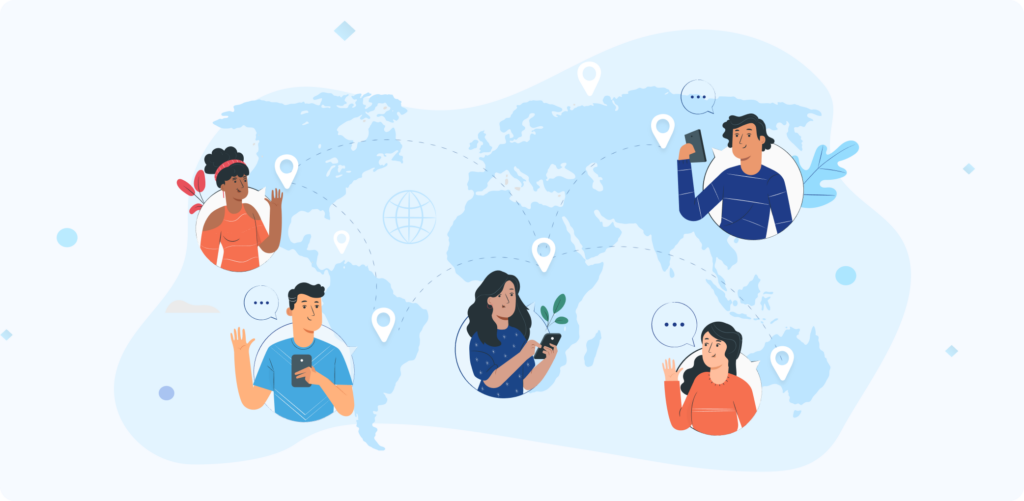 Here is how you can design a global digital hybrid event model:
Set up a local physical event with in-person hosts and moderators to smoothly navigate the transition from live to virtual audiences

Create parallel digital events anchored to the main event but with a regional flavour. Bring onboard language translators and industry experts from those particular regions

Stream live sessions online with a presence effect.
Networking-focused model
Events focused around networking are popular with attendees and exhibitors as they allow them to establish new communication with prospects, to cement personal relationships with customers and to explore new business opportunities. Examples of these events include industry conferences, roundtable events and exhibitions and trade shows.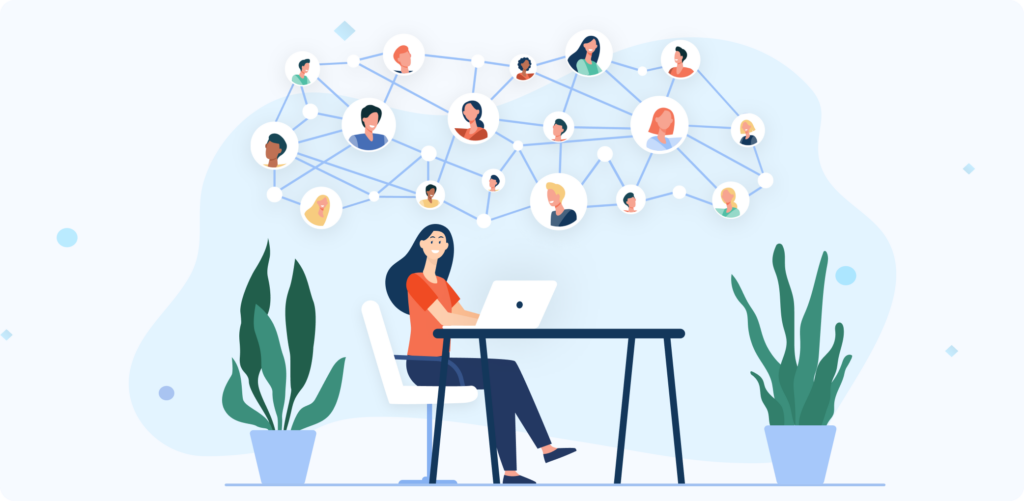 In a networking-focused hybrid events model, you can mix three main components:
A primary physical event at a venue where a limited number of participants can gather in according with domestic safety regulations

 

Digital networking events before and after the main event, giving participants a chance to connect and interact with each other and share mutual business interests

On-demand sessions like training and workshops to provide access to attendees in different time zones.
VIP experience model
Many participants are willing to pay an extra fee to get a premium experience at exhibitions, conferences or corporate events. For these participants, a curated VIP experience will give them greater value and opportunities.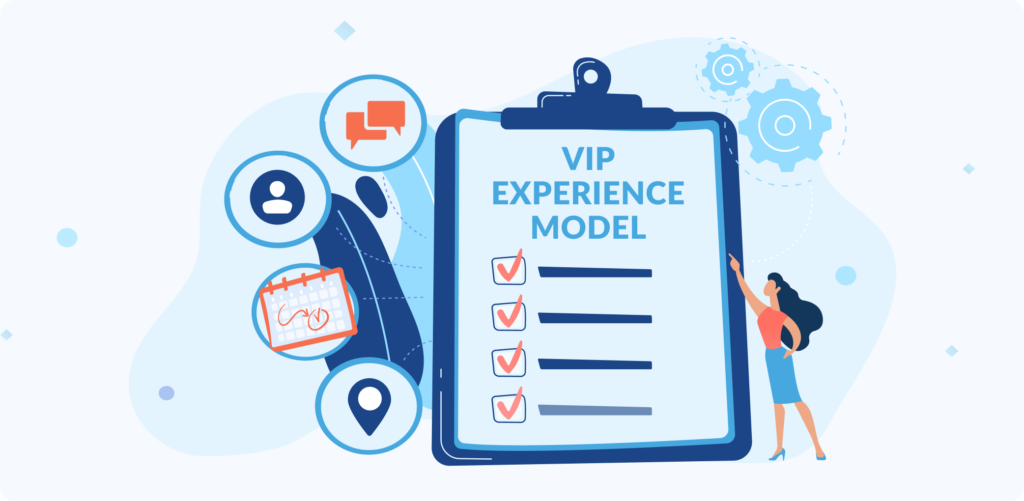 The design of a VIP-experience hybrid event would include:
A main live event open to everyone, but with access to exclusive content and paid training and workshops for continuing education credits

Personal VIP access to speakers and industry experts through online one-on-one sessions

Access to hosted buyer programmes, extra sponsorship and exhibitor opportunities, and data analytics to review attendee engagement.
Before adopting any of these models, you need to clearly define your goals so a sustainable business template could be created for future hybrid events. You might need to add some features or remove the ones you don't require as you work on more hybrid experiences that are engaging, ROI-driven and boost business growth. 
But plan these components wisely, and you will be able to present your audience with something quite unlike that which they have experienced in the past.