Top tips to select an event tech partner – EVENTIT webinar
"The more savvy organisers are trying to dig into where the opportunities lie to add value."
Those are the words of ExpoPlatform's Chief Growth Officer Luke Bilton on the role event tech now plays in the return to live.
His comments came as he joined Chloe Richardson from Explori to discuss the key considerations for organisers at the EVENTIT summer webinar series.
The past few years have witnessed widespread adoption of tech by eventprofs to create more value-driven experiences for their audience.
It means Technology has become a critical tool for event success – but how do you choose the right provider?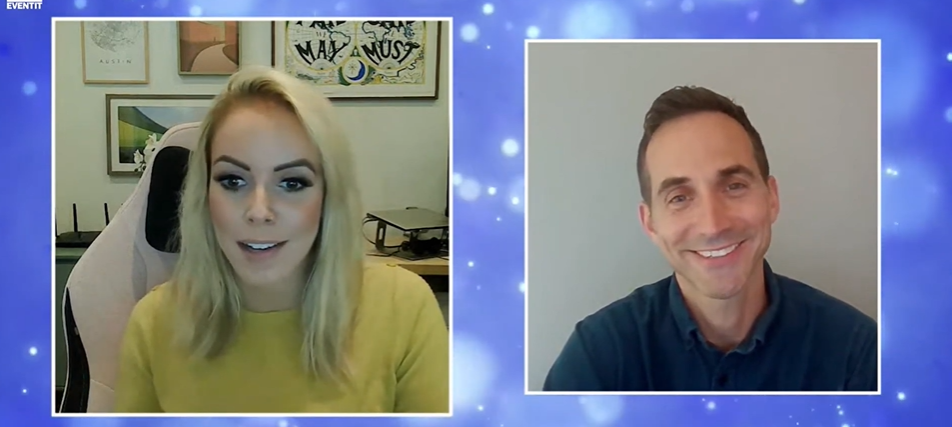 Luke said: "It's been like a caffeine injection to the heart of event technology and it really has sped things up. There's been a huge amount of investment put into the space.
"There's been a realisation by event organisers about how at risk you are if you just have a single platform strategy and you don't think about how you use other channels to connect with each other."
Chloe added: "90% of event marketers believe that technology can have a major positive impact on the success of their events."
The digital transformation triggered by the pandemic led to a deluge of new tech tools and solutions in the market.
Despite the abundance of options, many exhibition and conference organisers continue to struggle to find the right tech that suits their needs.
Here we will go into the top tips set out by Chloe and Luke about how to find the best tech provider for your needs.
Tech is much more than virtual events
At the height of the pandemic, the industry was buzzing with virtual events. New companies were born catering to this category but ended up over scaling their investments.
Now this bubble seems to have burst, it's clear replicating physical production in the online space hasn't got the same traction as before.
Despite this, online meetings and digital streaming have remained a value-added component of event technology.
Chloe said: "When we talk about event tech, people jump immediately to the metaverse and virtual events – but there's so much more that can be done with tech.
"Organisations can find it really difficult to find where tech can actually support them and where it fits in."
Luke added: "The more savvy organisers are trying to dig into where the opportunities lie to add value – it isn't replicating the physical experience virtually."
Such tech-driven live shows are called Smart Events. Learn how you can plan one with our complete organiser's guide.
Tip #1 – Satisfy your ROI goals
ExpoPlatform's latest survey shows a majority of tradeshow organisers put top priority on ROI for their spending on event tech.
This means better lead retrieval, more quality leads and a higher volume of conversions than before.
On-demand content and streaming of videos as well as the Hosted Buyer experience also rank high in increasing the net promoter score of the event.
Luke said: "When you look at a typical event and then one which has hosted buying as a component, the satisfaction for visitors and exhibitors can be incredibly high.
"For certain types of events where it's hard to get around, solutions like floor planning and interactive maps are quite handy."
Be clear on your ROI goals and evaluate how the tech would advance customer satisfaction before finalising a vendor.
Tip #2 – Do your due diligence
It's crucial to establish the credibility of the event tech provider before you partner with them.
Luke said: "Make sure they do what you need them to do or at least 95% of what you need.
"Case studies are incredibly useful to customers but a lot can be done by desk research by going through websites, watching demos, reading testimonials etc."
He added that a big issue in the event space is that people think in "show cycles". This means if a ramp-up occurs, they keep trying to figure out the gaps and customise every aspect.
"It takes a while to figure out how you're going to get your exhibitors to adopt it. The best way is an iterative approach where you would take your first event and then you learn, make changes, roll it into your next event and so on."
Align the roadmap of your event tech provider with yours, especially if planning for a long-term partnership.
Tip #3 – Are the data principles on point?
Does the event data belong to you or the technology vendor?
A successful partnership is transparent on how the data is used. The key difference is between data controller and data processor, as laid out by GDPR rules.
So this about who gets to control and what will be the role of the tech provider?
A vendor-led model allows the platform provider to control the user information while an organiser-led model gives the planner full control of attendee data.
Luke recommended organisers to check the VSef data standards to understand how the vendor's data policies should align with theirs.
Think about the big picture while planning a collaboration – data issues can adversely affect your brand standing.
Tip #4 – Make your integrations work
Poor event tech integrations usually end in a disappointing delegate experience – glitches and delays can be a nightmare and even impact future shows.
Chloe said: "According to Forrester, 51% of decision-makers are satisfied with their event platforms but 94% counted issues with the platform set-up."
Luke added: "One of the biggest headaches is we're shifting back quickly into in-person events and there's a real need to integrate with lots of legacy platforms.
"We need to do the badging on site and have to go back to re-integrations with registration companies and even if you have got really good APIs, getting integrations in place is a major pain point."
Luke suggested going for a platform with in-built integrations than experimenting with different loosely integrated technologies that could have multiple points of failure.
He said: "It makes for a really disjointed experience where people register in one platform, exhibitor gets pushed into another platform to do the onboarding exhibitor manual, then it gets pushed into another platform which might have the exhibitor listening and so on."
Luke shared examples of ExpoPlatform working with tech companies to create demand-based integration suites.
"One of them is a tool called Session Board. If you've got complex content agendas to build and want to do call for papers and peer reviews – it's really useful in academic conferences.
"Another example we're working with our tech partners is to develop badging kiosks. They are already run off ExpoPlatform software and it made sense now that we have a co-branded service and things like that."
The integrations offered should match your requirements to ensure a seamless, lag-free audience experience.
We hope you enjoyed reading this article and found it useful. At ExpoPlatform, we want to help you build better events and communities. Please get in touch and ask for a demo here. Thank you.