Pharmaceutical event technology: a complete guide
Pharmaceutical event technology has become majorly important since the massive shift towards virtual and hybrid shows. Here, we do a deep dive into this trend and show the opportunities brought through a new digital-centred marketing model.
The global digital health market size is projected to grow at a rate of 17.4% between 2021 and 2027 – exceeding £311 billion ($427 billion USD), according to research firm Global Market Insights. 
Growth will be driven by a number of digital healthcare initiatives and trends that allow smarter choices for patients, healthcare providers as well as pharmaceutical and life sciences professionals. For example:
Increased use of electronic health records to store patient data

Use of mobile health applications to access care, especially by young adults

Adoption of these technologies by medical professionals

Growing demand for healthcare analytics
Meanwhile, the jury is still out on timings for a full return of physical events – meaning virtual and hybrid formats are now the go-to mediums for information on latest health trends, innovations and guidelines.
Embracing these digital alternatives is the way ahead for for pharma and life sciences professionals to serve their communities, grow their business and build their brand. 
Pharmaceutical event technology allow pharma and life sciences companies to showcase their products and services, share key findings from clinical trials, discuss best practices and find quick solutions for long-distance patients.
Here, we will cover all you need to make a success of this digital landscape:
Pharmaceutical event technology will thrive in the new healthcare landscape
Pharma companies must market their products in a way that suits the evolution of digital healthcare.
Technology has already ushered in massive changes in life sciences, such as:
Increased collaboration for innovation

Shift in healthcare delivery through virtual care and telemedicine

Development of new point of care systems

Digital pharmacy set-ups

Using homes as a clinical point of care
Pharmaceutical manufacturers need to embrace these emerging technologies to effectively communicate with patients, pharmacists, physicians, nurses and other health care professionals.
This will help build a better understanding of what a target audience wants and develop strategies that resonate with them.
Virtual events will play a critical role in bringing together patients, healthcare providers and pharma executives.
They provide flexibility, accessibility, better scalability, ease of implementation and other advantages.
This all helps with education, streamlining communication and exploring avenues for collaboration.
Benefits of virtual events for pharma and life sciences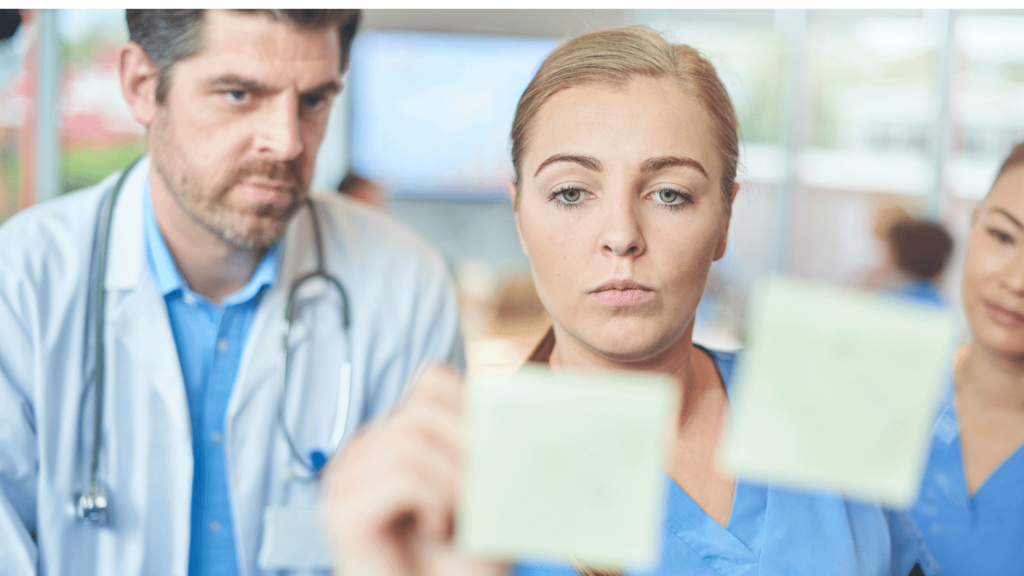 The benefits of virtual events are way more than mere replacements for physical meetings. Here's why:
Easy to manage
Organisers don't have to worry about the logistics of virtual events on the same scale as the in-person model.
There is no need for finalising the conference venue, arranging onsite equipment and technical staff, managing food and beverages, hosting speakers, seating arrangements, transport and accommodation.
It means there is more time to focus on the event content and the attendee experience.
Global reach
Virtual pharma and life sciences events can be accessed by professionals around the world.
The only things an attendee needs is a computer with an internet connection.
It means anyone anywhere can log in to the conference or congress with just a few clicks. This helps significantly boost participation and encourages collaboration and networking among members and exhibitors.
Advanced networking features
In-person events have the highly valued factor of face-to-face interactions.
However, in a gathering of thousands of participants, virtual events have a clear edge in terms of networking.
Features like AI matchmaking can help recommend smart connections and give access to detailed profiles of other participants.
This allows attendees to filter out the irrelevant and network with the people they actually want to meet.
Access to on-demand content
Speaker presentations, live webinars and Q&A sessions can all be recorded at virtual events for later viewing.
The availability of such on-demand content is especially important for pharma and life sciences, where industry professionals need to regularly reference notes and connect with companies that offer the best solutions.
Data-driven insights
Virtual pharma events provide access to online dashboards to view event data, study the attendee journey and gain valuable insights.
This information includes sessions attended, total meeting time, visits to virtual stands or company profiles, clicks on sponsored content and downloads of digital resources.
Pharmaceutical companies can use this to sharpen their marketing strategies, understand trends and make informed decisions about the future. 
Cost and time savings
Organising a decent-sized in-person pharma conference requires considerable time and investment.
The virtual format means an organiser doesn't need to worry about so many aspects – and can be planned in a matter of a few weeks.
Lower operational costs and more time to concentrate on event participants means conference producers can focus more on generating quality leads and driving return on investment (ROI).
Types of virtual events for pharma and life sciences
Pharmaceutical and life sciences virtual events range from small, focused meetups to large-scale conferences and global congresses. Here are some:
Online workshops
Online workshops are virtual training sessions that can take place over several weeks.
The content is delivered via webinars or recorded videos, while the sessions usually conclude with a Q&A.
These workshops provide attendees with all the benefits of traditional face-to-face learning without having to travel anywhere.
Webinars and podcasts
Webinars are short presentations usually held as part of events, such as online workshops or virtual conferences.
Presenters use slides and audio-visual equipment to deliver information to delegates.
These sessions are usually held as a single presentation or multiple ones throughout the day.
Podcasts are also am emerging type of virtual event with one or more speakers.
They usually consist of instructional or informational content, including the latest updates and industry trends in the pharma and life sciences sectors.
Examples of popular podcasts include:
Pharm Exec podcast

Voices in Validation

Pharma Intelligence podcast

Qualitalks podcast
Virtual conferences, congresses and summits
A virtual conference is a largescale online meeting where participants can connect to a presentation, video or audio from any online device.
Industry leaders gather together for discussions, fact-finding and plan a course of action to address issues facing the sector.
These digital conferences feature speakers who present on a range of topics, from clinical trials to marketing strategies.
They are usually held online through webinars or livestreamed video, allowing researchers to present their work when a conference is not physically possible due to time constraints or location.
These can be either pre-recorded presentations or real-time discussions with other participants.
Meanwhile, the aim of global summits for pharma and life sciences is to bring together key stakeholders from different companies, institutions or countries to discuss industry topics and find solutions for issues they face.
Attendees exchange information on the latest products, new technology and regulatory issues among other topics. 
Some important pharma and life sciences meetings, conferences and summits include:
Annual European Congress of Pharmacology

American Society for Clinical Oncology annual meeting

International Conference on Drug Discovery & Development

World Cancer Research Foundation Global Summit

Pharmaceutical Technology Association Annual Meeting

BioEurope

BIO's Life Science Innovation Forum
Top marketing tips for pharma and life sciences events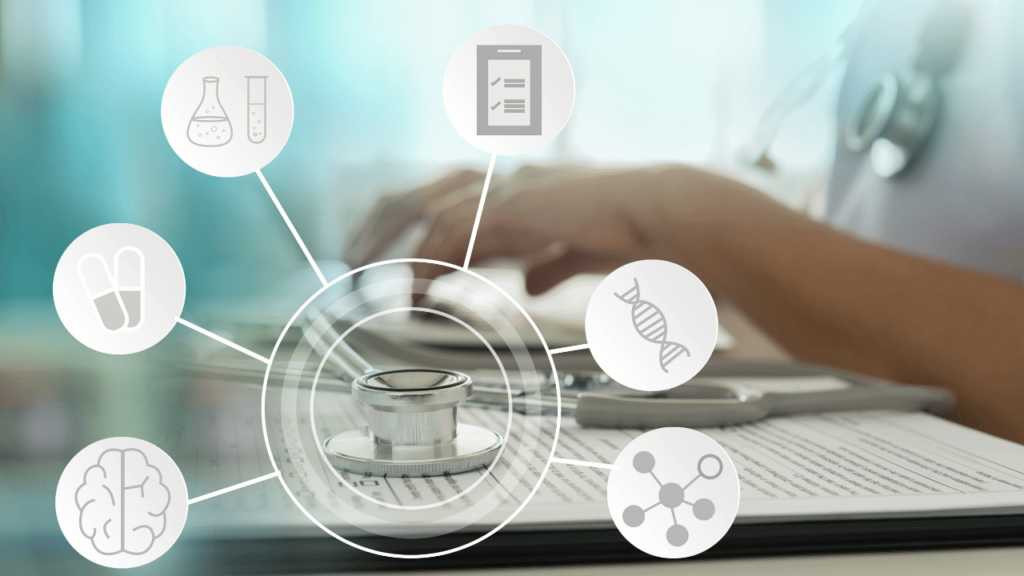 The new landscape event organisers are operating in should have digital at its core.
But in industries such as pharma and life sciences, what tactics can be employed to promote events and bring positive results?
Here are some hugely effective event marketing tips:
Create an attractive event website
The first step for any successful event is to build a good online presence.
This includes creating a well-designed website where people can get details about the event, such as the meeting agenda, sessions topics and participating speakers.
The event website should provide a good user experience and include clear calls-to-action to increase registrations and convert leads.
Build an easily navigable event app
Mobile event apps help organisers engage with attendees by sending information such as event schedule, speaker bios and promotional content through push notifications.
Attendees can also use them to participate in polls, surveys and to interact with each other during breaks and networking sessions.
Have a steady email marketing campaign
Email marketing is a key promotional tactic for B2B pharma events.
With personalised messages and timely reminders for the intended audience, one can use highly targeted email marketing campaigns to generate buzz around the event, create upsell opportunities, allow sponsors to reach out to attendees and a lot more.
Use social media effectively
Use social media platforms like LinkedIn, Facebook and Twitter to promote the event in a cost-effective manner.
Organise giveaways, contests and quizzes to keep visitors hooked and share videos, teasers and content to further pique their interest in the event.
Focus on interactive content
Catch your audience's attention. This helps you engage attendees before, during and after the event.
This includes the quality of the content as well its delivery.
Interactive web pages, short videos, augmented and virtual reality demos can immediately grab the interest of attendees – making them delve deeper into the pharma products and services on offer.
Get respected industry speakers
Speaker sessions are usually the biggest highlight of pharma and life sciences events.
Getting renowned experts with a huge industry following establishes the credibility of the conference and amplifies social marketing.
An extreme example would be a keynote speech by the US president's chief medical advisor Anthony Fauci – this is certain to make people more interested in signing up for the event.
Virtual event best practices for pharma and life sciences
How do you engage with healthcare providers and pharma professionals in a virtual setting?
One issue with the rapid growth of online events is the consequence of screen fatigue and lower engagement.
Organisers need to reshape their strategies for virtual event best practices and create experiences that interest, engage and convert.
Here are some of our recommendations:
Plan highly targeted journeys
Do in-depth research into your target audience and focus on creating a personalised journey mapped to their business needs and pain points.
Virtual events can be replicated easily. Consider hosting a series of events with a smaller set of attendees so you can deliver relevant, engaging content and richer experiences. 
Adopt a scalable content strategy
Audience preferences for consuming information have changed drastically with the growth of digital channels.
Pharma and life sciences event organisers need to build a scalable content strategy.
This allows them to reuse and repurpose their event, website and marketing content in the form of blogs, ebooks, videos, white papers and infographics among others.
Select tech-savvy speakers
The virtual format comes with its own set of technical issues problems.
Having tech-savvy speakers can saves organisers a lot of headache during the event.
Vet your speakers and check if they have delivered successful sessions at other events.
Alternatively, they can be trained to moderate breakout sessions, use the event platform to address Q&As and get through any tech-related challenges.    
Track and measure
Virtual event data can be used by organisers to study attendee behaviour, analyse engagement patterns and provide real-time solutions to any issues.
This information can also be used to measure the success of the event by assessing it against different metrics.
Some post-event assessment questions may include:
Were the event goals and objectives met?

What key metrics can be tracked to benchmark future events?

How to improve event experience for attendees?

How to measure and improve audience engagement?   
Offer 365 community options for year-round engagement
Don't restrict your attendee engagement to a one-off conference every year.
Instead, build a 365 community where pharma and life sciences executives can interact with prospects and customers, discuss business solutions and strike deals.
The prominence of this form of marketing can be seen through the recent creation of the Community Leaders Institute.
This is believed to be the world's first independent global educational body across the sector, offering tools and training to professionals.
It is the brainchild of leaders and experts from the events, media and community industries – and will operate with support from leading services company 365 Media.
Omnichannel marketing – the way forward for pharma and life sciences
Pharma and life sciences have long relied on traditional models of marketing and communication, mostly through a "product-first" model.
The Covid-19 pandemic disrupted this static approach, forcing pharma marketers to explore new digital channels of engaging with their audience.
This rush to accelerate virtual transformation exposed the lack of a customer-centric approach in pharma, as not enough work was done in understanding customer needs and wants.
Figures from According to pharma and healthcare consultancy Indegene show dissatisfaction rates with pharma's digital interactions among doctors jumped from 23% to nearly 50% during the pandemic.
This has led to an increased focus on providing a blend of digital content and in-person engagement through an omnichannel marketing strategy.
What is omnichannel marketing?
Omnichannel marketing for pharma and life sciences entails an integrated approach in which different channels – online, offline, PR – are used to address the needs of all stakeholders.
This includes patients, healthcare providers and others involved in the purchase decision.
By doing away with fragments and silos, omnichannel marketing helps connect and communicate with the target audience in a highly streamlined and optimised manner.       
Axtria, a global provider of cloud software and data analytics to the Life Sciences industry, reports this model has become the main way to improve customer experiences.
According to the survey:
     

Around 30% pharma companies had adopted omnichannel marketing

     

25% were testing pilot programmes

     

45% were in early planning stages or yet to start
How does omnichannel marketing work for pharma and life sciences?
The elements that enable omnichannel marketing and help shape strategies to optimise communication are explained below:
Improve segmentation through AI


AI is used to exploit information from huge data sets, unlocking behavioural patterns to narrow down customer segments. Many organisations have already started to partner with expert firms to do a deep dive into the information and collaborate on matters of regulatory policies and patient care.

Promote where needed


Omnichannel marketers can make data-driven decisions to increase, decrease or stop promotions. For instance, if a particular brand or product is seeing strong and consistent use among patients and healthcare providers, then you can focus on promoting other brands more.

Personalisation


Access to usage data gives crucial insights into customer healthcare needs. It helps map out trends among different user segments. Marketers can then create personalised campaigns to provide better, targeted solutions for healthcare providers.

Advanced communication
An online marketplace model involves payers and pharma companies interacting and collaborating for mutual gain. This brings together all stakeholders year-round for informed decision-making and leads to positive patient outcomes and greater ROI.
Machine learning models to assess the performance


Marketers can use machine learning models that use AI and NLP to understand what people are saying about a brand or product. This is also known as sentiment analysis and helps in the development of predictive models for event-based campaign success. It is essentially a way to measure the performance of campaigns.
The first step to creating an omnichannel approach is to build a 365 events community. Learn how ExpoPlatform can help you easily set one up.