How to create digitally enhanced event sponsorship packages
Smart Events mean sponsors want more innovative and engaging ways to connect with attendees. 
This has led organisers to create specialised packages that combine offline and online options to bring more valuable experiences. 
This guide will highlight different activities you can include before, during and after the live show to create tech-fuelled deals.
Download the Monetisation Blueprint now to learn how to accelerate your event's digital revenue growth.
Why the need for digitally enhanced sponsorship packages? 💸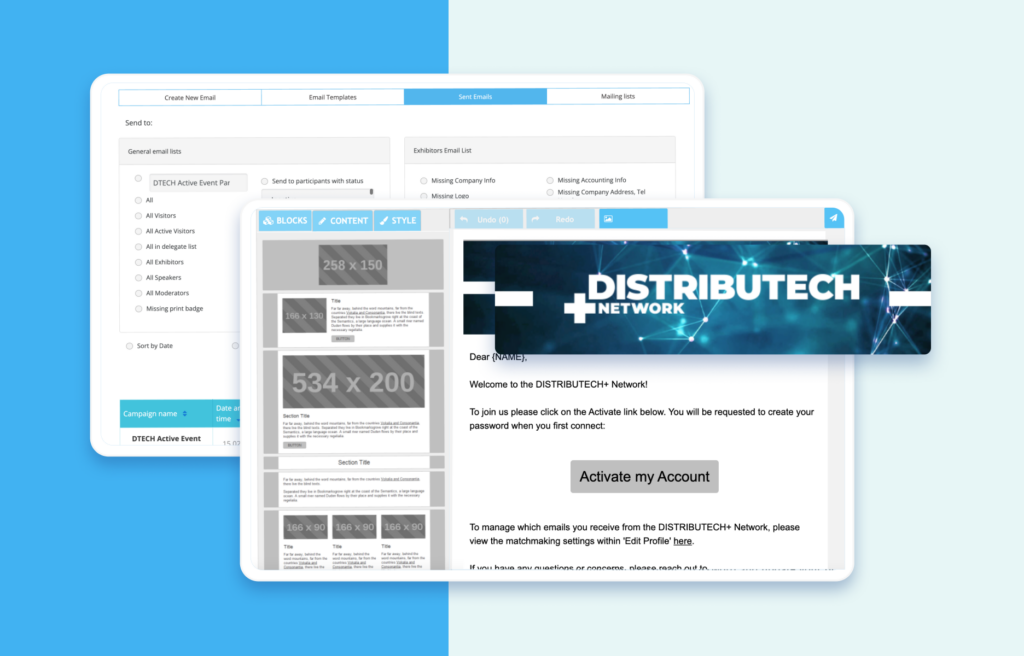 Exhibitions and tradeshows are crucial platforms for businesses to showcase their products and services to a captive audience of potential buyers and industry professionals. 
Rising global participation and changing consumer expectations in these digitally-transformed shows means organisers have to stand out to deliver revenue and engagement.
This has created a need for creative sponsorships that play into trade promotions and are layered with an array of activations such as experiential marketing vehicles and other digital initiatives.
 ➡ Tim Skennion, managing director of Derabo Advisory Group, said: "For the innovative event producer, hybrid events provide a blank canvas for reinventing the event experience – for attendees and sponsors alike – through unlimited formats, content and engagement opportunities."
Event activities you should include in a hybrid sponsorship package 🏃‍♀️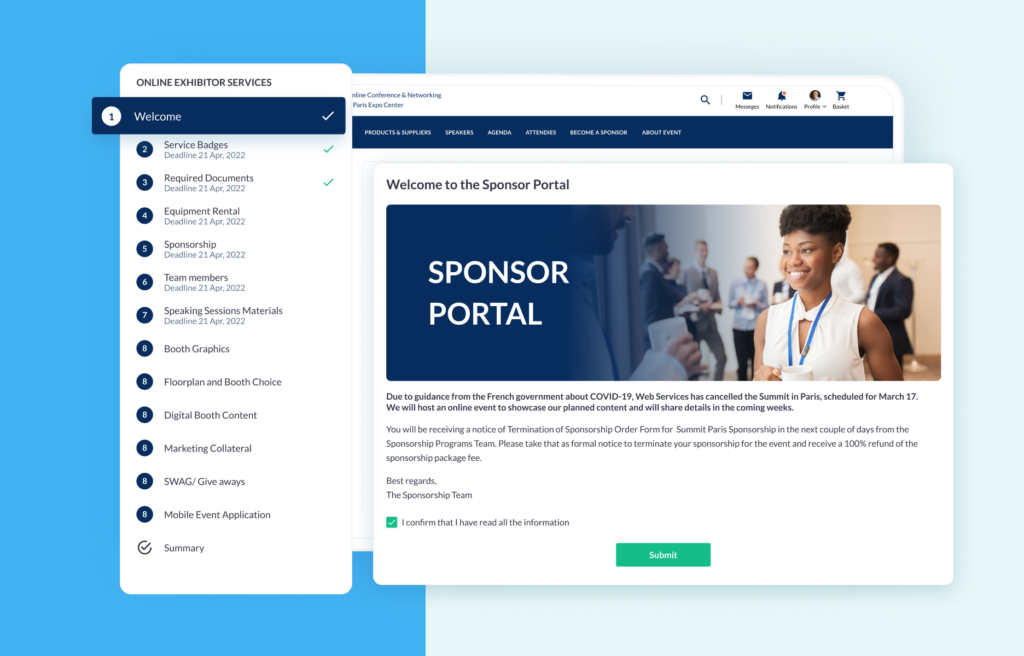 What are the activities that will make your hybrid sponsorship package a good fit for sponsors? Here's a checklist 👇
Before the event
Digital:
Email and social media promotion of the sponsor's brand leading up to the event – these can be in the form of snippets or standalone messages

Branding on the event website and registration page

A dedicated landing page on the event website for the sponsor

Virtual meet-and-greet opportunities with potential clients or customers

Interview with sponsor speaker – share sponsor solutions, thought leadership content
Offline:
Product placement in the physical conference swag bags

Branded giveaways or promotional items

Host pre-event networking events or receptions
During the event
Digital:
Live streaming of the sponsor's keynote or panel session

Virtual booth on the event's mobile app or website

Sponsored content or advertisements on the event's social media channels

Live polls before and after the session – sponsors get contact information and user feedback
Offline:
Physical booths at the event

Speak on a panel or give a keynote – sponsors can be shared an attendee list from the speaking session

Host networking events or receptions during the event
After the event
Digital:
Follow-up email campaigns to event attendees featuring the sponsor's products or services

On-demand access to conference sessions and sponsor's presentations

Sponsored content on the event's website or social media channels – e.g. a video of the sponsor speaking to all the registrants
Offline:
Host post-event networking events or receptions

Conduct follow-up sales calls or meetings with potential clients or customers met at the event

 
Interested in more? 📖 Read how you can generate event revenue with thought leadership content, branding opportunities and lead generation services. 
Tip to keep in mind before creating hybrid sponsorships 💡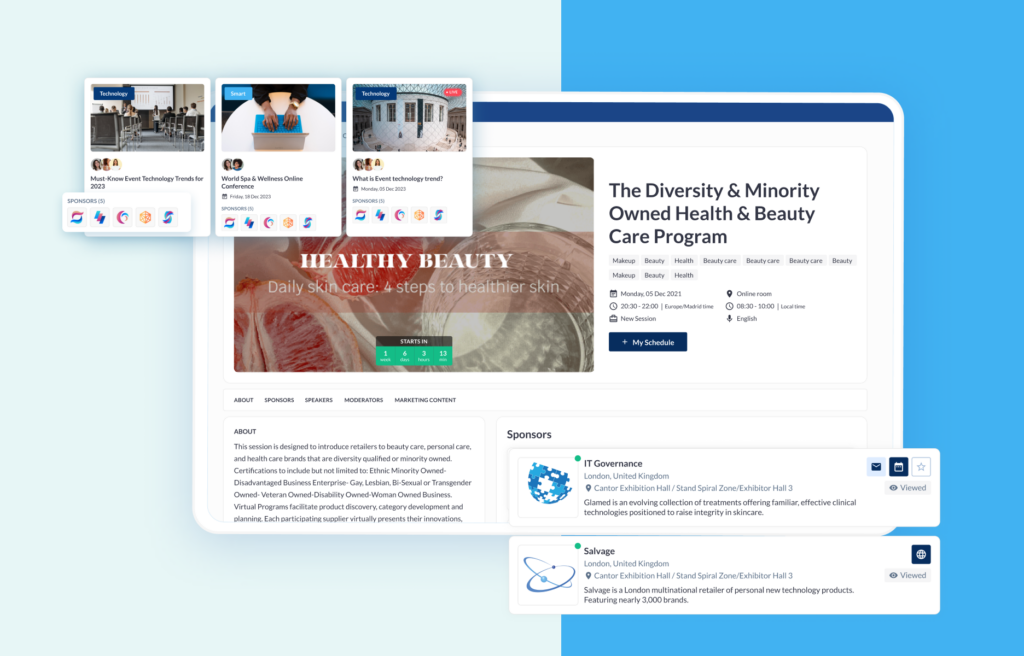 #1 Build attendee-facing experiences that go beyond traditional booths.
#2 Choose activation solutions that fit the goals of your event, brand and attendee experience.
#3 Develop an entry strategy with pre-show marketing campaigns that have multi-channel distribution.
#4 Invest in tech solutions that will allow you to track attendance and interact with visitors at each touchpoint.
#5 Structure the exhibitor space so it's visually attractive, engaging and memorable.
#6 Utilise virtual or mixed reality technology to amplify your physical presence at the event venue and extend its reach beyond physical attendees.
Conclusion
These are just a few examples of the many blended sponsorship solutions that can be offered. 
By providing multi-faceted plans, you can attract a variety of sponsors and create a more well-rounded experience for both sponsors and attendees. 
Furthermore, having different sponsorship options can cater to different budget ranges of the sponsors. 
With these integrated packages, you can not only increase revenue but also provide a more rewarding experience overall.
We hope you enjoyed reading this article and found it useful. At ExpoPlatform, we want to help you build better events and communities. Please get in touch and ask for a demo here. Thank you 😀