Digital growth continues in events
The rise of technology in our industry got another boost as the Italian Exhibition Group announced €1 million in digital turnover as part of a wider transformation strategy.
That news came as ExpoPlatform reached a milestone of its own by growing to more than 100 employees for the first time, alongside a move to expand in the Middle East.
Learn more about how to make the most of the digital transformation of events in our Monetisation Blueprint – a practical guide to driving digital revenue streams for organisers.
IEG reaches

€1m digital figure
The Italian Exhibition Group's digital department has hit €1 million in turnover as part of a wider transformation strategy.
Its aim was to to further enrich exhibitor and visitor attendance at tradeshows with an online component.
This latest milestone comes as part of work the organiser has been doing with AMR International, with demand for digital services accelerating since 2019.
Simone Zaccherini, head of IEG´s Innovation Area, said: "Demand for digital services was already growing at the end of 2019, but the pandemic caused things to speed up even more quickly.
"Between 2020 and 2021, due to sudden changes in legal and safety aspects linked to the restrictions imposed on trade fairs, we moved to hybrid or fully digital editions, even on the eve of events.
"Among others, I would mention two case histories which featured a wealth of protagonists, content and networking: Ecomondo 2020 and Sigep Exp 2021.
"A tough yet fruitful training exercise that involved every area of the company with the agility for which it has always stood out and that satisfied the customer and even fuelled a new strategy."
The group has a digital strategic path which is due to be fully operational in 2023 – with two primary objectives.

It first aims to increase digital offerings with new functionalities to benefit the business of different audiences at physical shows, while secondly strengthening the experiential aspect within the digital ecosystem of its brands.
ExpoPlatform hits employee milestone with Middle East expansion
ExpoPlatform has appointed a new Middle East and North African regional director to expand its presence in the market's exhibition industry.
Pyotr Bakash joins the event technology provider after many years developing digital revenue streams for organisers such as Informa Markets and RX.
It comes as the company hit its 100-employee milestone for the first time.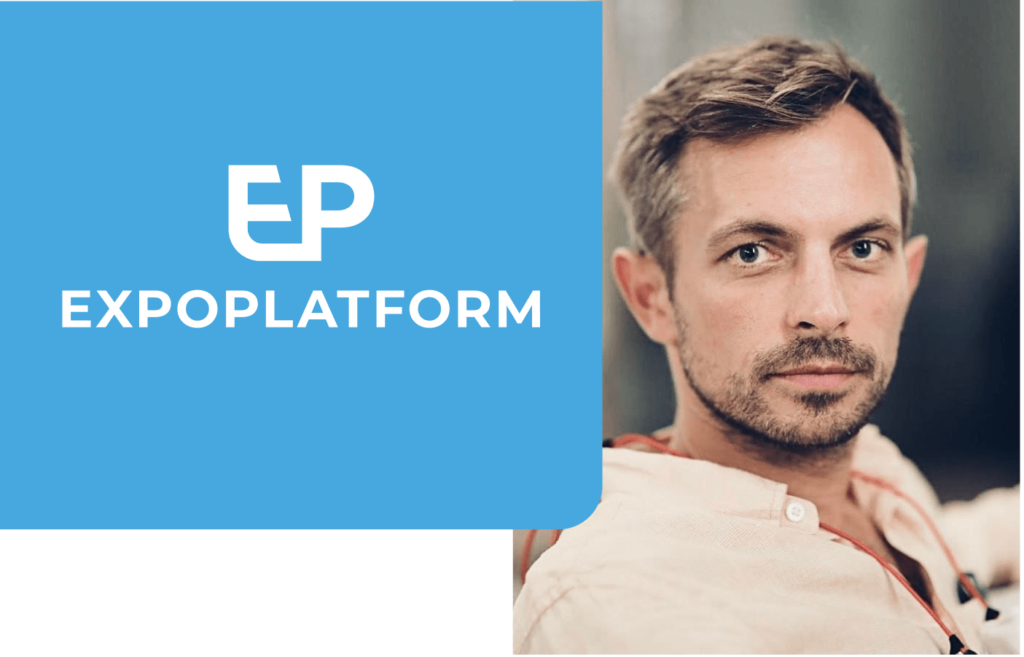 ExpoPlatform already provides Smart Event solutions to leading planners across the region – including GITEX by Dubai World Trade Centre among others – but this latest appointment signals strong momentum towards further growth.
Luke Bilton, Chief Growth Officer at ExpoPlatform, said: "Having worked closely with Pyotr at Informa, I couldn't be happier that he is now joining ExpoPlatform. 
"It is an exciting time for event technology and I look forward to Pyotr unlocking the huge potential for using digital technology to make more valuable in-person events and communities."
Pyotr added: "Having spent over 15 years in exhibitions, I am very excited to have the opportunity to add value to the industry through ExpoPlatform technology. 
"I look forward to working closely with industry peers on integrating Smart Event solutions to many more events in the region for the benefit of the communities they serve."
Easyfairs announces new chair and CEOs
Easyfairs has announced its new chairman who has appointed two CEOs to lead the group.
Eric Everard, who founded the business in 2004, has taken on the position while naming Anne Lafère and Matt Benyon as the chief executives.
The organiser stated that both appointments has been welcomed by the advisory board.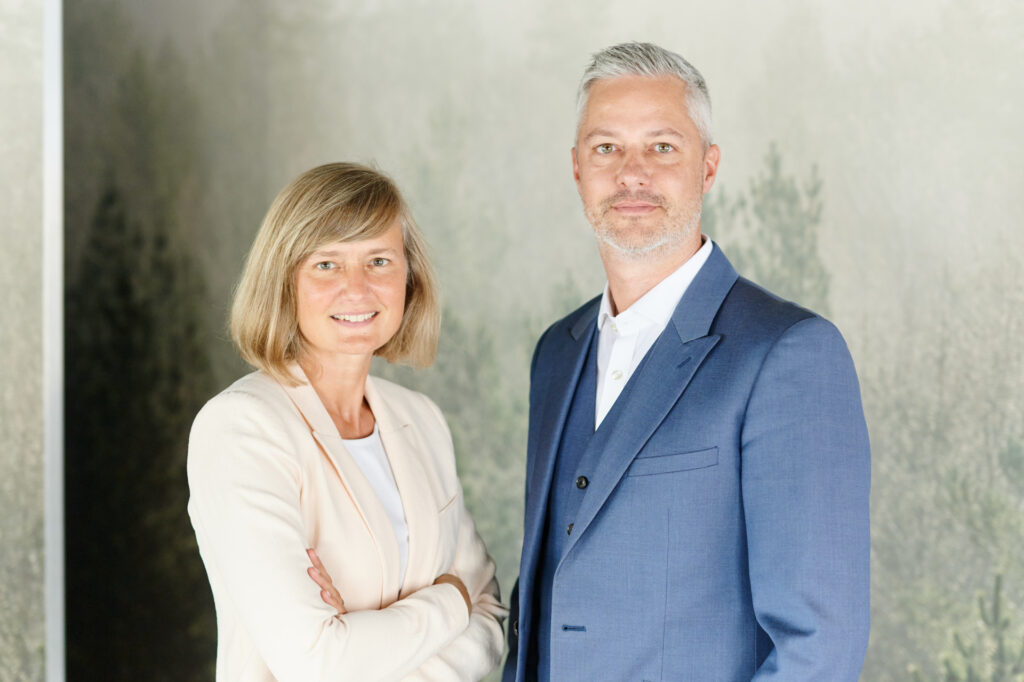 Eric said: "I have worked with Anne and Matt for many years, and I am fully confident that they will successfully steer the Easyfairs Group through the next stage of its growth.
"They are both very strong and motivating leaders with very complementary skillsets.
"In my new role as chairman I will work to validate the group's vision and overall strategic agenda.
"That means I will always be available to Anne and Matt to provide advice and act as a sounding board.
"I will play an active role in business development, working with fellow entrepreneurs to convince them of the benefits of working with the group, and supporting the group's overall growth plan."
UFI highlights Africa as continent for exhibition growth
UFI has announced a special one-day event to highlight the potential of Africa as "the next frontier for growth" in the exhibitions industry.
The Africa Exhibition Industry Outlook will take place in September, co-organised by GL Events South Africa and the African Association of Exhibition Organisers (AAXO).
It will feature expert speakers from across the continent and the Middle East, including the multi-award-winning journalist and author Bruce Whitfield.
🎤 Naji El Haddad, Regional Director MEA at UFI, says: "Africa represents the next frontier for growth and development for the exhibitions industry. There is great potential for investing in, developing and bringing global events to Africa." 📈#UFI #eventprofs #UFIevents

— UFI (@UFILive) August 31, 2022
Naji El Haddad, Regional Director MEA at UFI, says: "Africa represents the next frontier for growth and development for the exhibitions industry. There is great potential for investing in, developing and bringing global events to Africa.
"It's particularly interesting to note the launch of geo-adapted events that are being brought to Africa, which is a testament to the ever-increasing confidence and opportunities available on the continent."
Africa accounts for around 17% of the world's population and is the world's youngest and fastest-urbanising continent.
It is estimated to have 24 million more people, on average, living in its cities each year between 2015 and 2045 – more than India and China combined.
The workshop will be hosted on September 13 at the Johannesburg Expo Centre in South Africa.
Business events booming Down Under
Confidence in live shows in Australia has increased among decision makers, according to new figures.
The Business Events Consumer Demand Project 2022 reveals an 26% increase those who ranked it as an attractive destination.
A total of 86% view Australia as an appealing location for an incentive event, with 73% saying then intend to plan a trip over the next six to 12 months – up 22%.
Robin Mack, of Tourism Australia, said: "The research provides us with key insights into how Australia is perceived as a business events destination.
"Now that Australia is open for business this will help guide our strategy as we continue to move through recovery.
"It's fantastic to hear that decision makers remain optimistic about the future of events and there is such a strong intention to visit Australia for an event over the next two years."
The Consumer Demand Project surveyed 159 associations and 399 corporate decision makers from the incentive sector in nine of Australia's key markets.
Leaders acknowledged that the event landscape has changed as a result of the global pandemic, however concerns have now shifted from catching the virus to the impact it has on the process and costs related with travel.
We hope you enjoyed reading this article and found it useful. At ExpoPlatform, we want to help you build better events and communities. Please get in touch and ask for a demo here. Thank you.