Resend My Activation Email
April 28, 2022
Users who have registered for an event, received their activation email, but not yet activated (ie. "Invited" status) can resend the activation email to themselves.
Previously ,these users would come to the event site, type their email address in the sign in box and use forgot password. But since they hadn't yet activated their account, they were shown the error message "your account has not yet been approved" so they would have to contact the organizer for help. This feature closes that gap.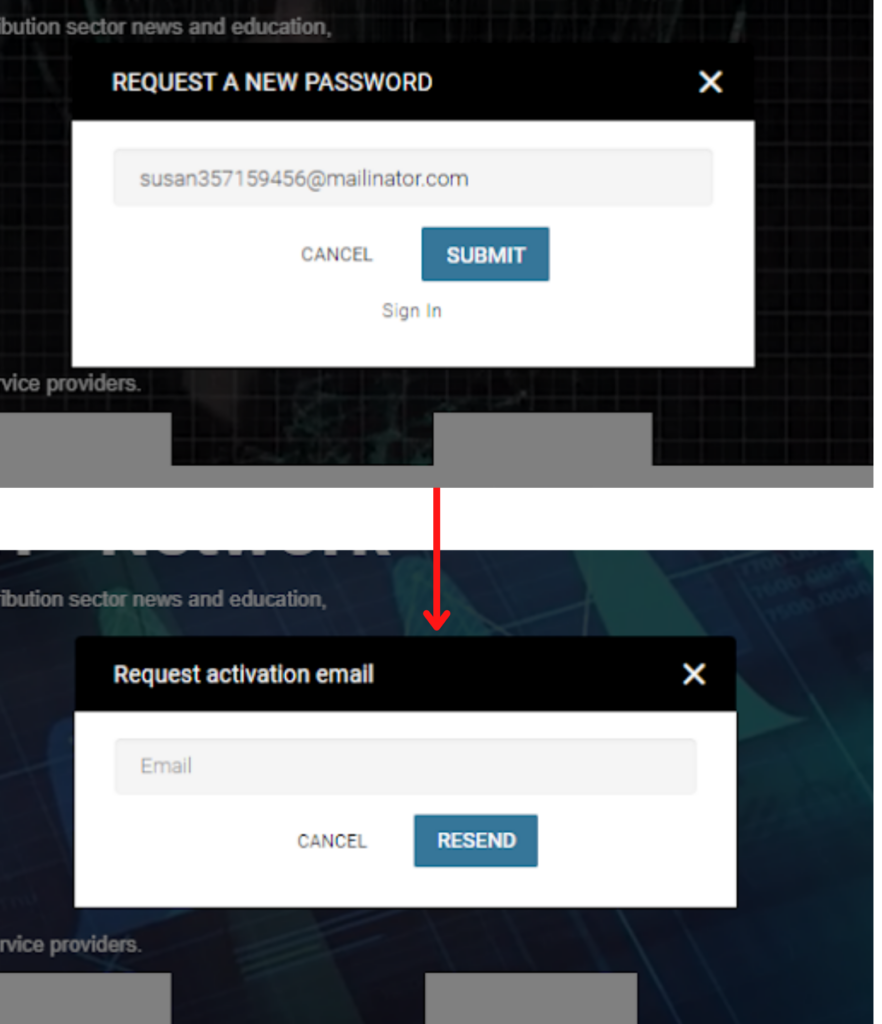 What are the benefits?
Increases visitor and team member activation rates
Reduces visitor and team member confusion and frustration
Reduces end-user requests for assistance for the organiser
Summary of features
Users with "Invited" status now have the option to resend themselves an activation email
Users with "Registered " or "Uploaded" status on a public event are not presented with this option.
Users with "Registered" status on a private event are presented with the message "Account is inactive and should be approved by Organiser"
The existing Forgot Password functionality remains unchanged, this is just an additional option for users.