ExpoPlatform partners with Sessionboard for advanced content workflows
July 27, 2022
ExpoPlatform's new partnership with Sessionboard makes content management more efficient.
Designed for conferences that have a need 'Call for Papers', content review processes, many speakers and tracks, Sessionboard helps teams move away from using spreadsheets to automated workflows.
Now seamlessly integrated with ExpoPlatform, you can import and update their agendas at the push of a button into your smart event website and mobile app.
How it works 
The integration with Sessionboard brings you the following:
Call for Papers
Managing speaker submissions is easier than ever. Don't waste valuable time sifting through emails and online submissions, when you can have everything organised and prepared for you and your team.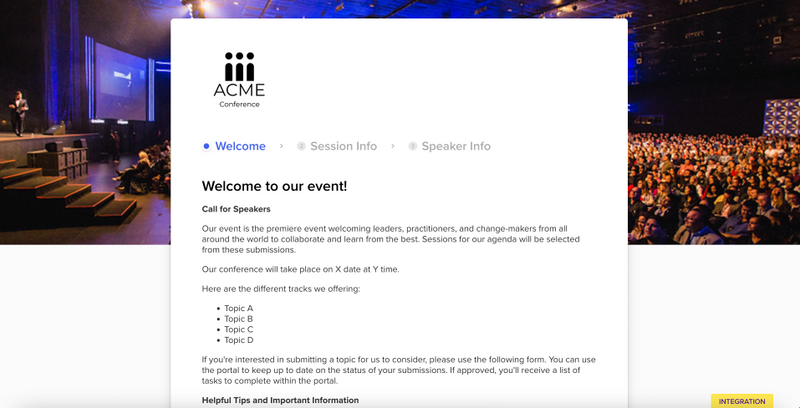 Submission Evaluation
Easily facilitate feedback by reviewing and grading abstracts through multiple rounds.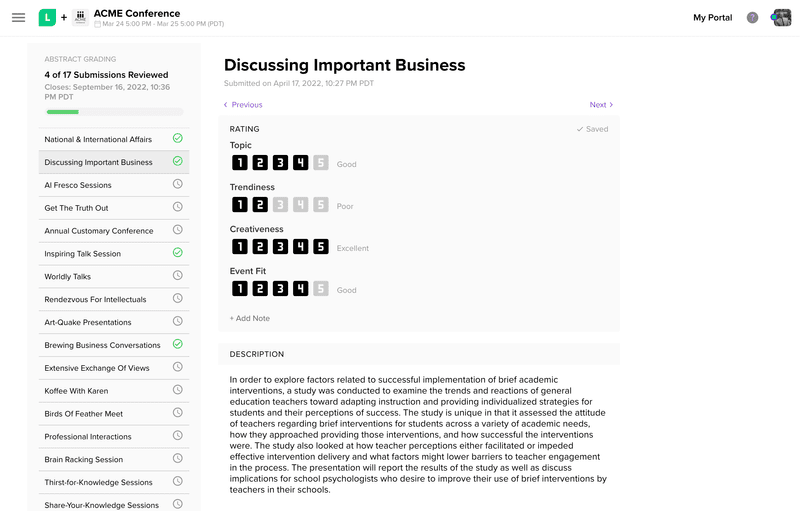 Manage Sessions and Agendas
Add and edit your entire agenda from submitted sessions in one place with multiple views (by day, by room, by week, by topic, etc).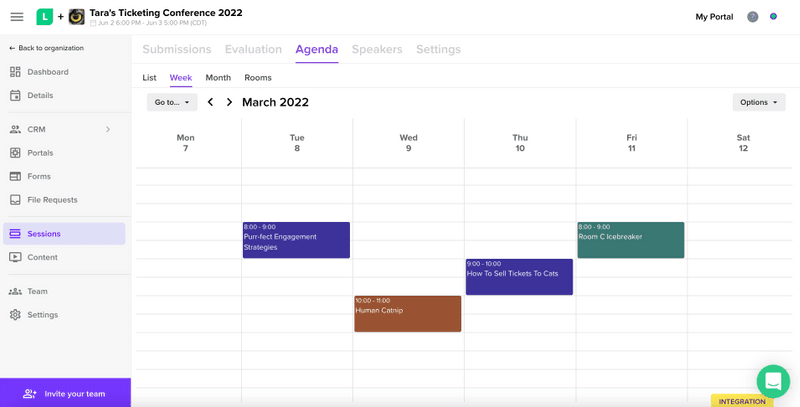 Personalised Onboarding Portals
Customise every speaker's experience from the start with personalised branding, messaging, tasks, documents, wiki pages and itineraries for each speaker. Speakers can also edit their submissions and add multiple contacts if each admin allows.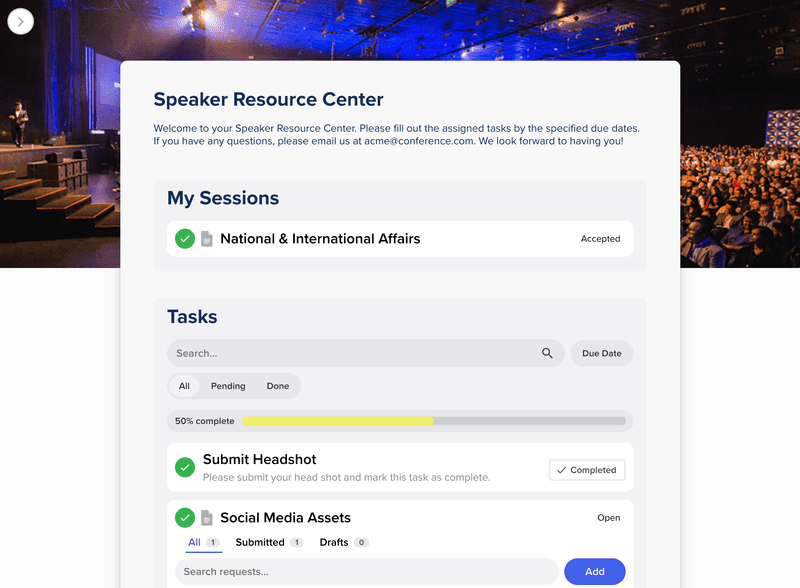 Dashboards and Automation
Real-time dashboards that highlight the onboarding status of every speaker. Set automatic reminders for each task, send custom emails and texts, review content and more.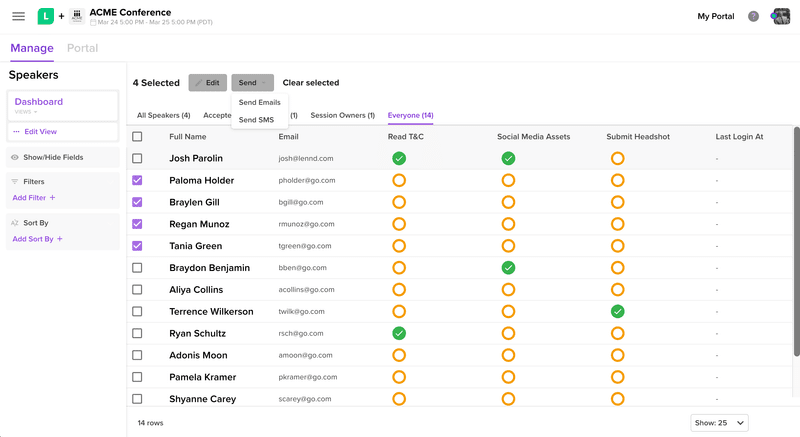 Integration
When the organiser is ready they can send the latest updates to ExpoPlatform. The API feed is triggered by the user, rather than automatically sending, so that it only updates when you are ready.