Download Who Scanned Me From Web
November 22, 2022
Earlier we released Who Scanned Me with the ability to export that list from your mobile app. Now that list can also be downloaded from the web.
Similar to Download Leads for exhibitors, the organiser will have a toggle to turn on/off that will control whether the Download option appears on the front-end under as a link under Profile Info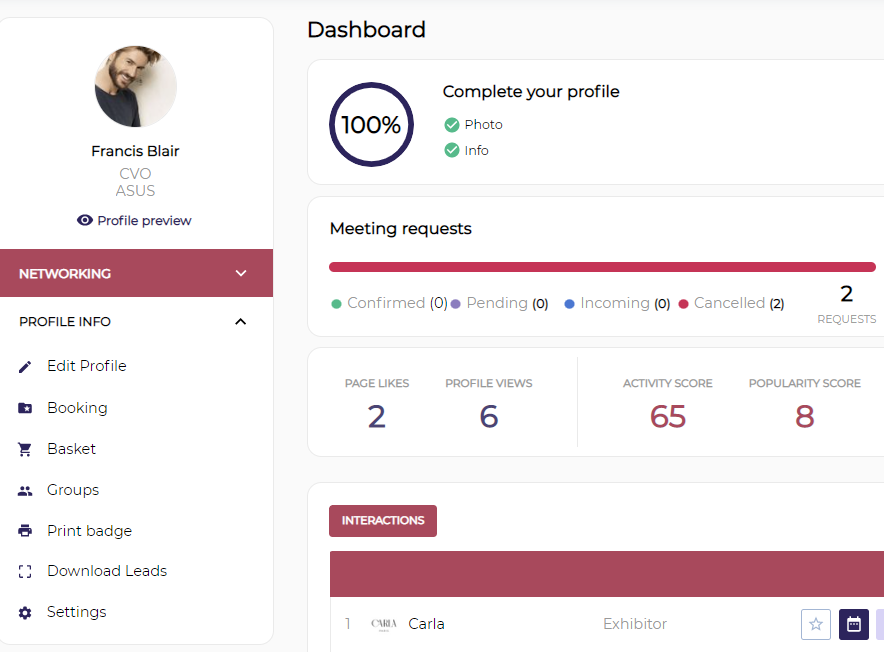 What are the benefits?
Ability to download the list of Who Scanned Me from the web, rather than emailing it to myself from the mobile app
Summary of features
New feature that allows users to download the list of who scanned them from the web in the Profile Info section