Exhibition tech is 'huge advantage' for emerging markets
AI matchmaking and scheduling through event tech is a "huge advantage" for exhibitions in emerging markets, according to an industry leader.
Paul Maerz, managing director at fairtrade Messe, told ExpoPlatform that infrastructure problems can cause major headaches for buyers and sellers in markets across Africa and the Middle East.
The organiser has long been one of the leading planners for professional international agrofood and plastprintpack events across the regions.
Participants can often face long journeys or delays to reach a tradeshow, which takes up valuable time from networking and business opportunities – but event tech provides a remedy.
He said: "We are in frontier markets, which is not the easiest kind of market. If you go to Sub Saharan Africa, if you go to the Middle East – especially when it comes to infrastructure – some of these countries are very challenging.
"If I think about our exhibition in Lagos, it can still take you five hours travelling within the city to get to the exhibition because you're stuck in traffic. 
"So preparing and knowing who you're going to meet is a huge advantage that you have if you use tools like ExpoPlatform. Because then I can have five meetings already lined up and my day will be very efficient. 
"What we have on the show floor is of course that serendipitous moment, but I am also prepared with scheduled meetings. That part is very, very important."
Paul explains how another advantage with event technology is that it can help show which suppliers are operating in your area.
This is especially useful in these emerging markets, where a Google search might bring up thousands of sellers who can't provide a solution in that region.
A more focused approach using event tech can instead pinpoint suppliers who operate in the market you need.
He added: "This is a huge advantage because we can show these companies are active in your country or your market, so it makes search much easier. 
"But of course in the end, this only works if a company or if the exhibitors see the benefit and put energy into it. This is where we are."
365 marketplace solutions for emerging markets
Exhibitors get fairtrade's event technology components when they buy a package with the planner, but it's up to them to "make the best" of it.
fairtrade Messe's exportal plaza presents solutions and innovations of the agrofood and plastprintpack industries all year round. 
It extends the event websites and offers an overview of all the exhibitors from tradeshows by fairtrade in the MEA region.
Suppliers and products can be filtered by topics, countries and interests which allows for a business match who is contactable 24/7.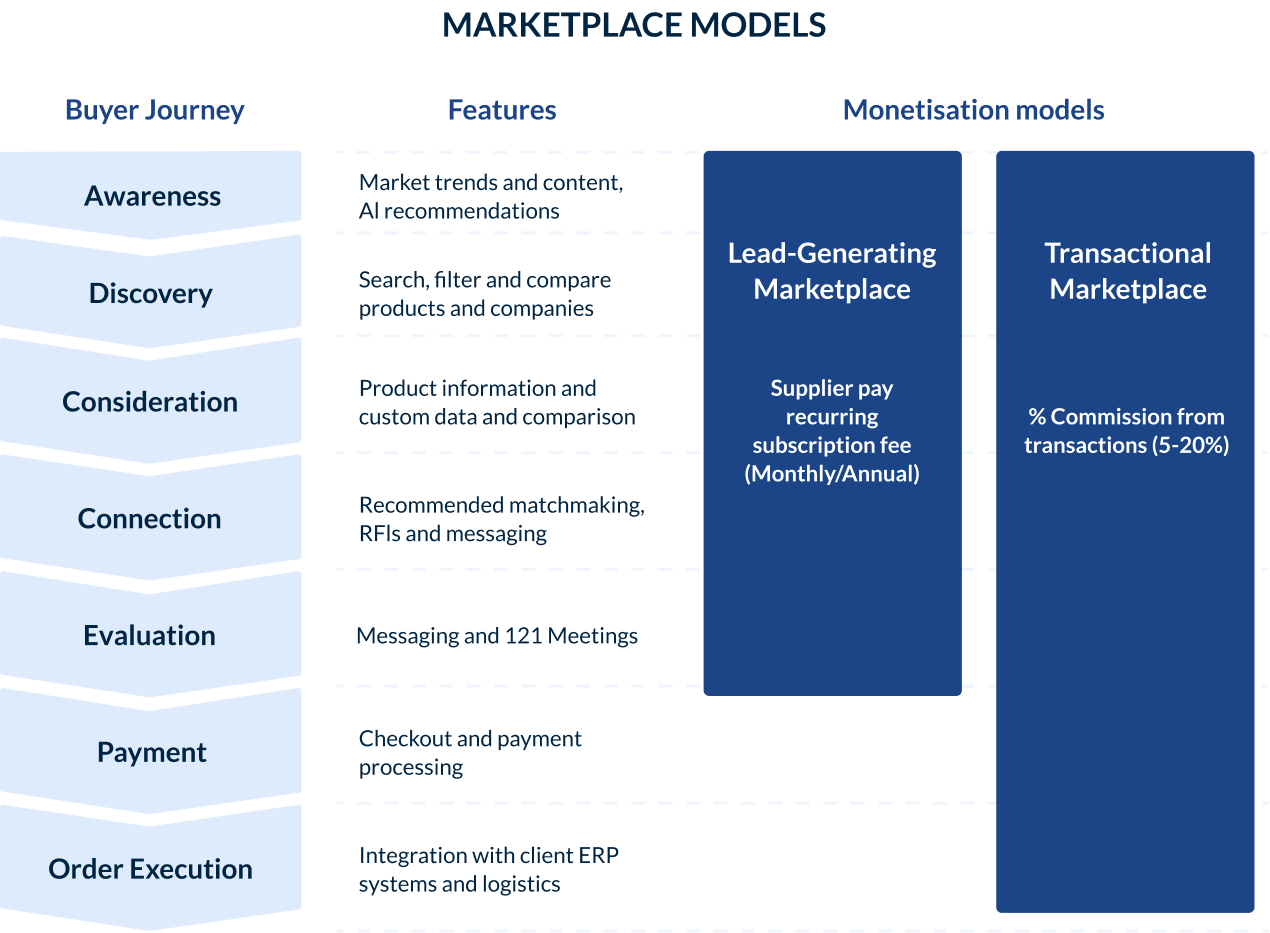 The team at fairtrade Messe has been pushing for more sellers to get on board with this digital transformation, however it can sometimes prove difficult.
Paul added: "This is what we're trying to communicate to them, still many don't put enough energy into it yet.
"It takes a lot of time to convince them to really set up nice profiles to have all the team members on it and so on."
But this is not the same across all parts of these markets.  Paul told how countries like Algeria or Iraq have not seen much uptake in technology, whereas Nigeria and Iran see customers who are "really into everything" about this digital transformation.
He added: "When events really restarted in autumn 2021, the focus of most of the organisers went back to live events. Our focus definitely did. 
"But I think event tech will remain very relevant and we should not lose the focus on that topic because there's so much potential in it.
"We should keep the momentum, keep the focus on what we have achieved and continue on that journey."
Monetisation opportunities
The opportunity for event tech monetisation has "huge potential" if organisers can get access to the right data, according to Paul.
He believes that all this information should be held in one platform rather than having to switch between different systems to get valuable insights.
It means offering a seamless experience during the online and onsite experiences which can help improve visitor offerings and boost exhibitor ROI.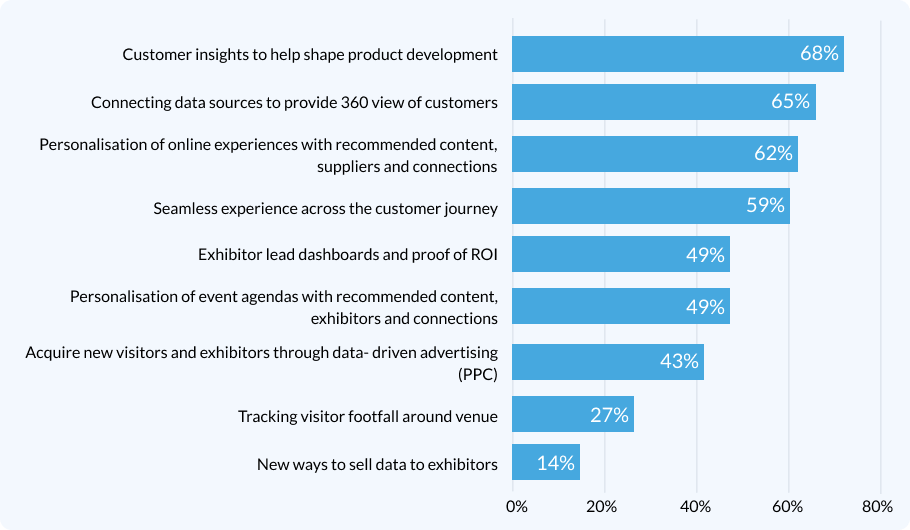 Paul added: "There's huge monetisation potential that we have from these new tools, but a big challenge is that each organiser has their own platform and does their own thing. 
"If I'm an exhibitor or if I'm a visitor, I don't want to create 10 different logins into 10 different platforms. 
"I want to use one – like one Amazon or one LinkedIn or one Facebook – and I want to find everything on that platform."
Part of the problem Paul identified comes down to organisers who are building their own platforms which operate differently.
This is part of the reason behind VSef, a body launched by Explori to introduce a standardised form of data across our industry for better interoperability.
Paul also believes there is more opportunity for AI machine learning if this data can be shared between organisers to improve the user's experience – but recognises this is an unlikely move.
He said: "If I take a look at our industry, there are four or five different organisers that are creating platforms. 
"From the user's point of view, it's not the way it should be. But it's very hard to change because none of us want to share the data.
"There's definitely lots of potential if we find a way to use the same data or use the same users."
Advantage over Big Tech
New data brought through event tech gives crucial insights to help improve the overall user experience in live shows.
It provides a better understanding of how attendees are engaging with the content onsite, which sessions and speakers they find the most interesting – and the level of participation in polls, surveys and giveaways.
Information like this helps make better decisions about future improvements that could include:
Personalising the attendee journey at all touchpoints

Developing effective training programmes by identifying areas of improvement

Improving customer service by learning the most effective ways of reaching out to attendees and providing quick solutions 

Increasing revenue opportunities by targeting new audiences based on previous attendance patterns
This is even more crucial when considering the digital transformation our industry has been through, where it is anticipated Big Tech companies will try to compete in this space.
But Paul believes organisers still have the upper hand over these would-be planners – and that is the level of expertise industry professionals and businesses have.
He said: "We have a big advantage because we have face-to-face events and they don't. We know how to run them and our customers trust us in running them.
"We can sell that serendipity events that lots of our exhibitors like to experience because they know that in the past.
"In the future, they will also get lots of business opportunities out of that and this is something that we have uniquely that the Big Tech companies don't have. 
"That's an advantage we should use for industry also in the future.
"We need to supply these very valuable business contacts for our exhibitors. That's what we're good at, but of course we always need to improve."
Highlighting the 'full story' on sustainability
One of the key topics which will dominate our industry moving forward is sustainability, according to Paul.
We saw event leaders take part in Cop26 in Glasgow in 2021 where they pledged to hit a net-zero target by 2050.
Kai Hattendorf, CEO of UFI, delivered this landmark commitment at the UN global summit along with a series of other goals within the initiative.
Paul said: "Now the sustainability issue in our industry is becoming really important, you see it everywhere.
"This will be one of the key topics of the future – especially in Europe and in the US.
"We need to be very careful about this topic – if you only look at the travel aspect, then it doesn't look very good. 
"Look at how much travel we avoid by bringing in people from all over the world in one place, instead of them visiting each other in many different countries. 
"This is the story we need to tell. We should not show the industry in a bad state, but already in quite a good state. 
"But sustainability and pressure on that will be very high – that will be one of the key topics I see."
We hope you enjoyed reading this article and found it useful. At ExpoPlatform, we want to help you build better events and communities. Please get in touch and ask for a demo here. Thank you.