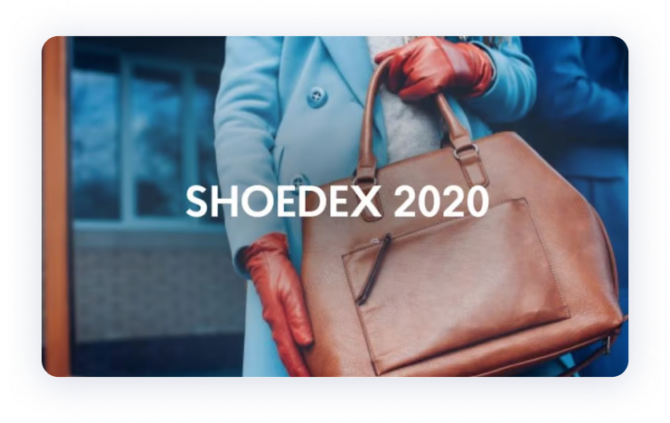 Conceptualised to connect local leather-product manufacturers with international buyers amidst the uncertain Covid-19 environment, Shoedex 2020 has now become Turkey's premier trade show for leather accessories. The event crafted a name for itself as Turkey's first-ever virtual fair and was supported by the Turkish Ministry of Trade and Turkish Exporters Assembly.
Organisers

Sector
Leather Goods & Accessories
Interactive
Event Website
Online Meetigs
AI-Driven
Matchmaking
Networking
Online
Registration
Insights & Analytics
Challenges faced by the organisers
As the Turkish leather industry took a big hit due to COVID-19, conducting business traditionally became a mounting challenge for the industry. The organisers were keen on finding better ways to connect manufacturers with new buyers, extend their visibility, and yield profitable transactions. They conceptualised a digital exhibition and were looking for a robust trading platform that could move beyond the traditional sales method and attract foreign importers.
To support this, a digital interface was required where buyers could learn and view products of the exhibiting manufacturers in a marketplace kind-of an environment. Further, the organisers wanted to cultivate networking opportunities and build valuable connections with the help of online-meetings facilities.
The event was a massive success and brought visitors from over 59 countries. Initially aimed at being a three-day event, it was extended for one more day, due to popular demand from manufacturers and commercial buyers.