Informa Markets Fashion 2023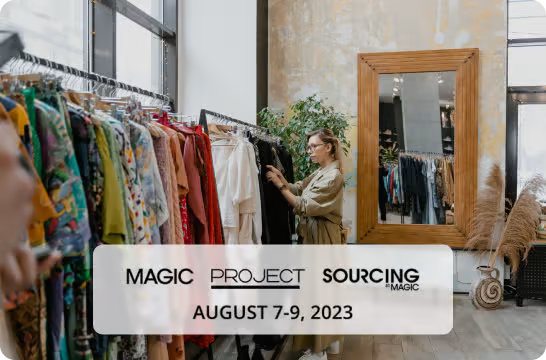 Informa Markets Fashion events are premier industry trade shows and marketplaces for the global fashion industry. They are hosted throughout the year, with notable ones including Magic, Project and Sourcing Magic.
Each show is dedicated to a specific segment of the fashion industry, such as women's wear, men's wear, footwear, accessories and beauty.
These events showcase the latest trends, collections and innovations in fashion - allowing attendees to discover and source new products, network with industry professionals and gain insights into the future of the fashion market.
Organisers

Website Builder
AI Matchmaking
Online
Networking
Smart Event
Mobile App
Analytics
Sessions and Speakers
Three events, one platform
Informa Markets has a strong working relationship with ExpoPlatform and is familiar with our platform and its features. Our team has successfully collaborated with them for several major events like CPHI, Pharmapack, FIME, FI Europe and more.
For the Las Vegas fashion event, we created a customised umbrella website for these three shows - Magic, Project and Sourcing Magic. The website used advanced features like filtered exhibitors and session lists to ensure the best interactive experience between buyers and suppliers.
We also introduced a new Recommendation section which was absent in previous events. This enhanced the attendees' experience by helping them receive personalised suggestions, tailored sessions and relevant networking opportunities.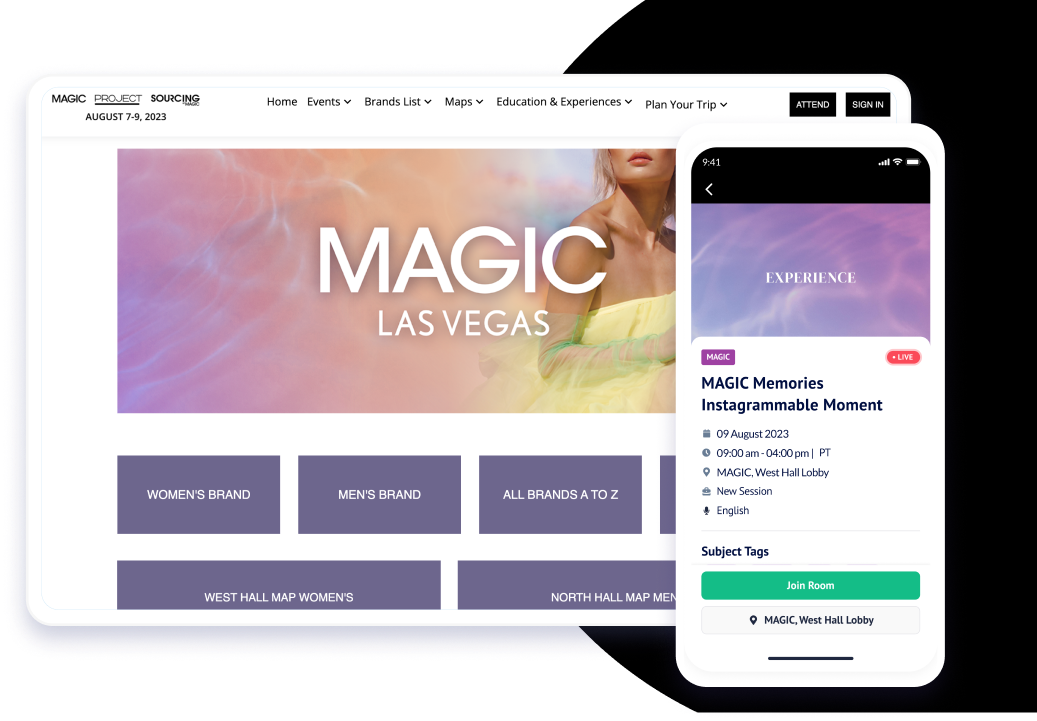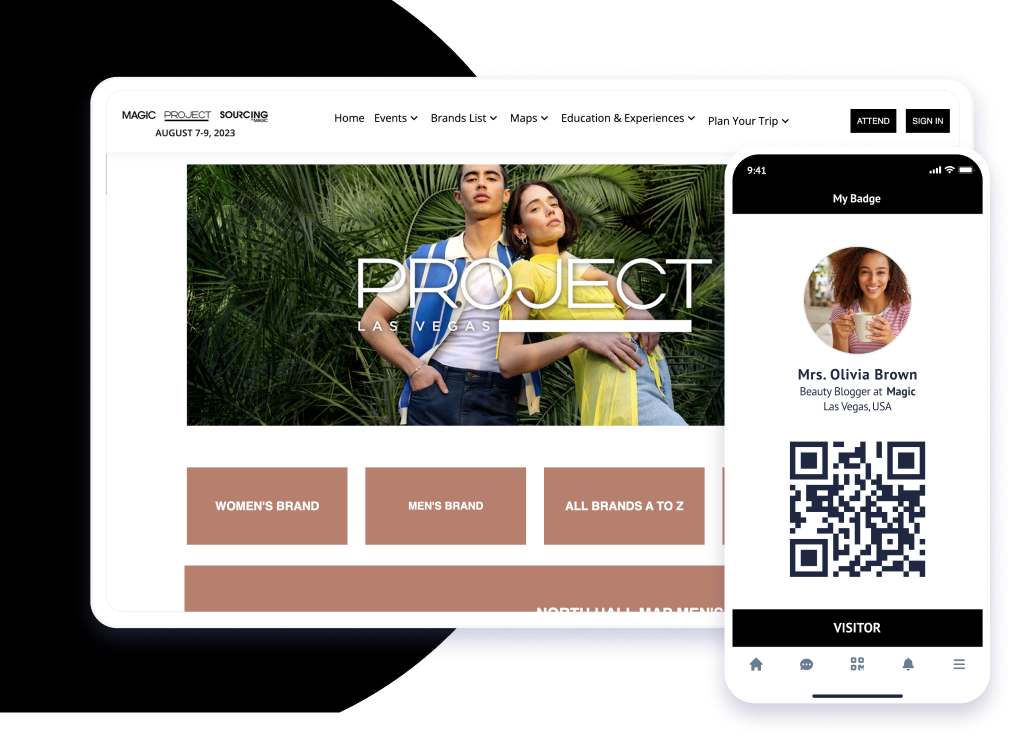 Accelerating brand reach and connections
Visual appeal is a key aspect of fashion events - and we implemented the same in the website and mobile app design of these shows.
The user-friendly, easily navigable interface made it easy to explore three different shows on both the web and the app. For instance, the sessions and exhibitors list had categories clearly separated by filters and different pages for each show.
This encouraged interaction with the exhibitors and their products, boosting event engagement.
Overall, our platform proved to be the perfect foil for Informa Markets' challenging requirements. Our solutions opened up new opportunities for success and innovation in fashion - driving business growth, industry collaboration and knowledge sharing.
The organiser was pleased with the outcome and will again use our solutions for their Coterie Magic fashion show in New York in September.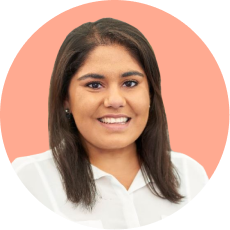 Havina Sirohia
Senior Project Manager, Digital Operation and Event Technology, Informa Markets
The ExpoPlatform team has been very helpful and thorough - ensuring API parameters work smoothly and mitigating any errors, allowing us to keep to strict deadlines.
The team really went above and beyond with our website for this cycle to ensure our experience was elevated for this season.
We'd like to say a big thank you for the continued partnership - we are truly grateful.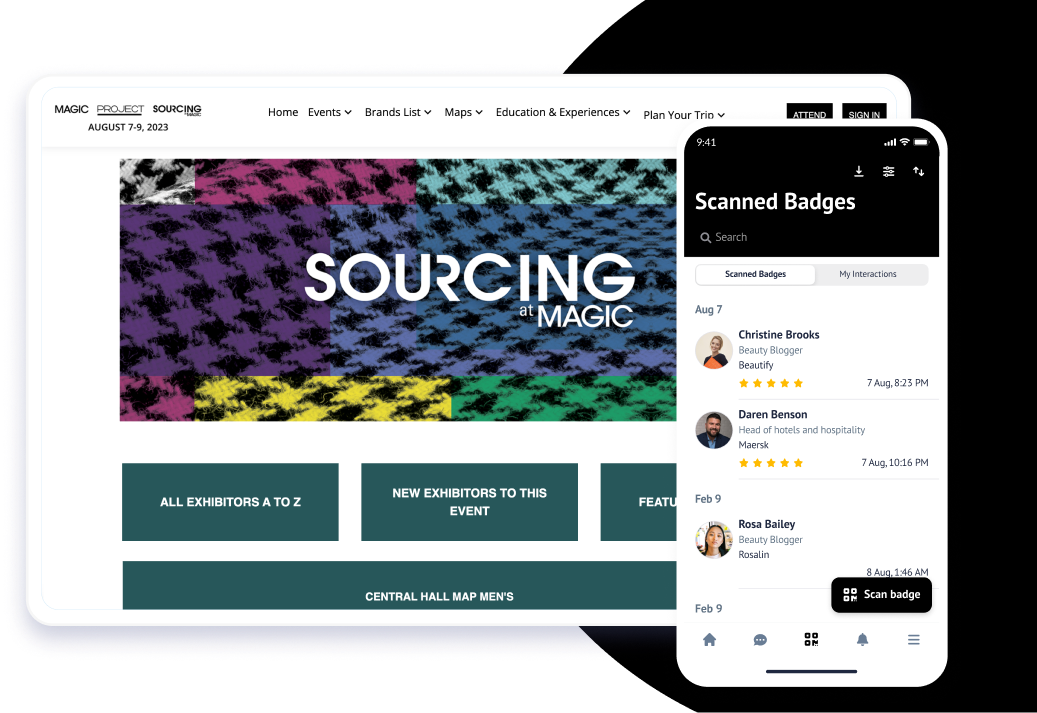 Boost exhibitor ROI at your events - learn how