6 reasons why digital will be crucial to the future of events
The world of meetings and events has changed dramatically since the onset of the pandemic. Once considered as an afterthought and as 'add-ons' to face-to-face events, virtual events are commonplace today. Over the past 12 months, they have not only entirely replaced physical events in many cases, they have also made organisers rethink their marketing strategies and skillsets for the future.   
According to LinkedIn's 'State of Virtual Events' report, 75 percent of event marketers worldwide have stated they plan to run virtual events beyond the next 12 months. Around 80 percent were of the opinion that virtual events provided them new opportunities that they wouldn't have before while 66 per cent said they got greater ROI from virtual events, compared to physical events.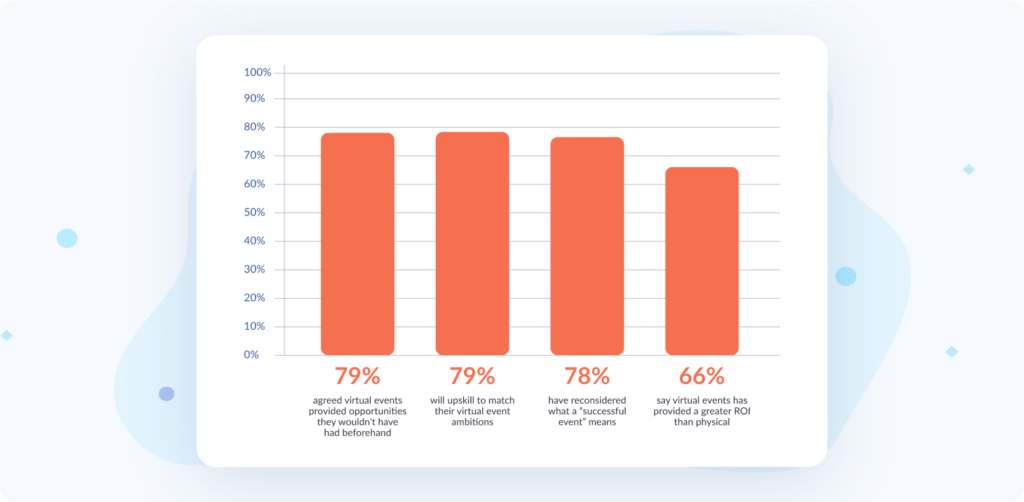 The consensus in this report is clear – digital is here to stay and will largely shape event strategies in the years to come. Even large-scale meetups like exhibitions and trade shows where face-to-face interactions play a crucial role are likely to have an online component as insurance, or to provide navigable virtual tours to potential customers in different countries.
So what are the biggest reasons virtual events will remain fundamental to the meeting and events industry in the future?
#1 Greater access to audience

When the world shifted to remote interaction, it created opportunities for reaching a more geographically diverse, international audience. Event organisers reported a substantial rise in overall attendance by allowing online access, with some even citing a nearly 70 per cent jump.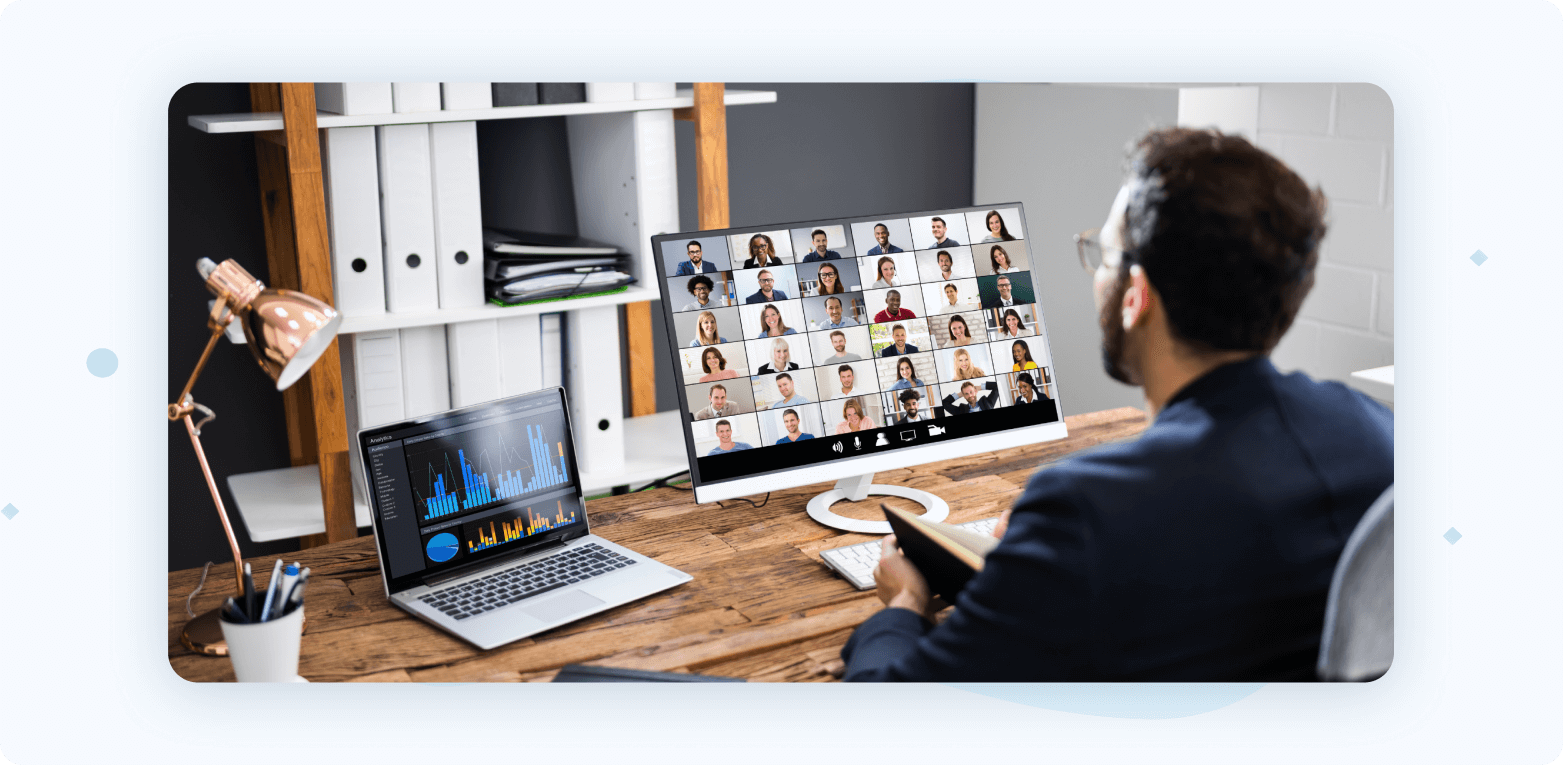 The target audience has become broader and those who couldn't attend events earlier due to budget constraints, travelling issues, scheduling conflicts or precautionary measures, can do so using any device. Another major advantage of virtual events is they allow physically impaired attendees who otherwise find it difficult to navigate in an average in-person event to participate with the help of assistive technology like on-screen subtitles and captions, 
#2 Cost-effective 
Virtual events provide significant cost-savings for organisers as they no longer need to rent a physical venue, make arrangements for catering, or incur travel and onsite staff costs. Giving physical attendees a memorable experience draws praise, but it also burns a hole in your pocket.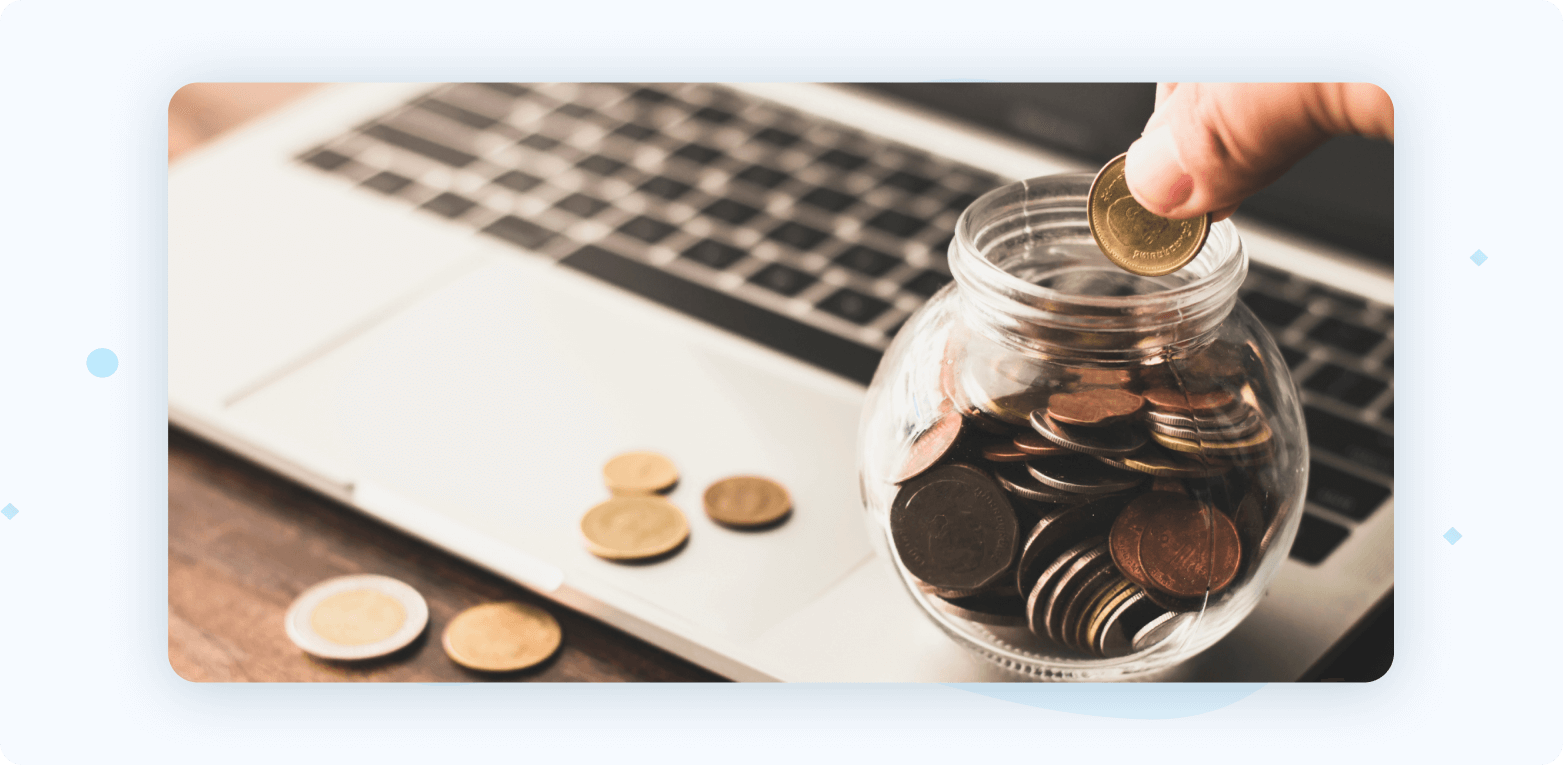 In comparison, using virtual venues that can provide 2D or 3D navigable experiences cost a fraction of the price and the cost savings can also be used to enrich the event with investment in, for example, higher-quality speakers (who incidentally might also agree to speak at your virtual event at a reduced price). As a result, you have lower costs and a smaller bottom line.  
This is supported by an analysis by AUMA and AMR in the book Reinventing Live , which suggests that exhibitors and sponsors have a fully loaded cost savings of nearly 65 percent with virtual events as compared to physical ones, assuming the fee charged by organisers remains the same.
#3 Access to more data points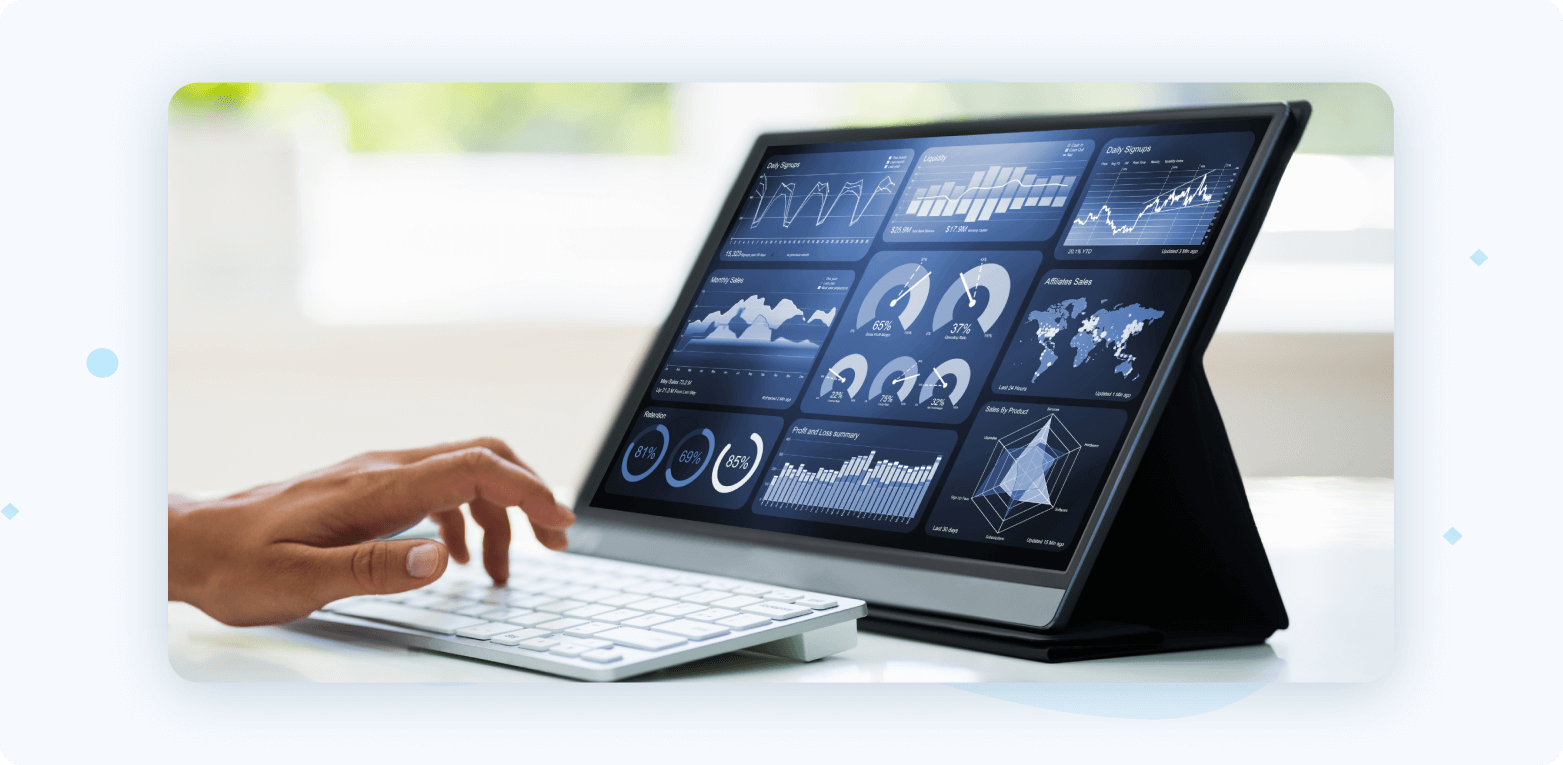 Every step of the attendee and exhibitor journey at virtual events can be tracked in great detail, including interactions, meetings, likes, content consumption and more. This wealth of data provides critical insight into the needs and preferences of customers, building a more complete picture of their profile and recording their changing needs.
According to ExpoPlatform research, the average number of data points for virtual attendees has increased 20 times compared to in-person events, reflecting the huge amount of data available for organisers to dissect in detail.
#4 Buying and selling has moved online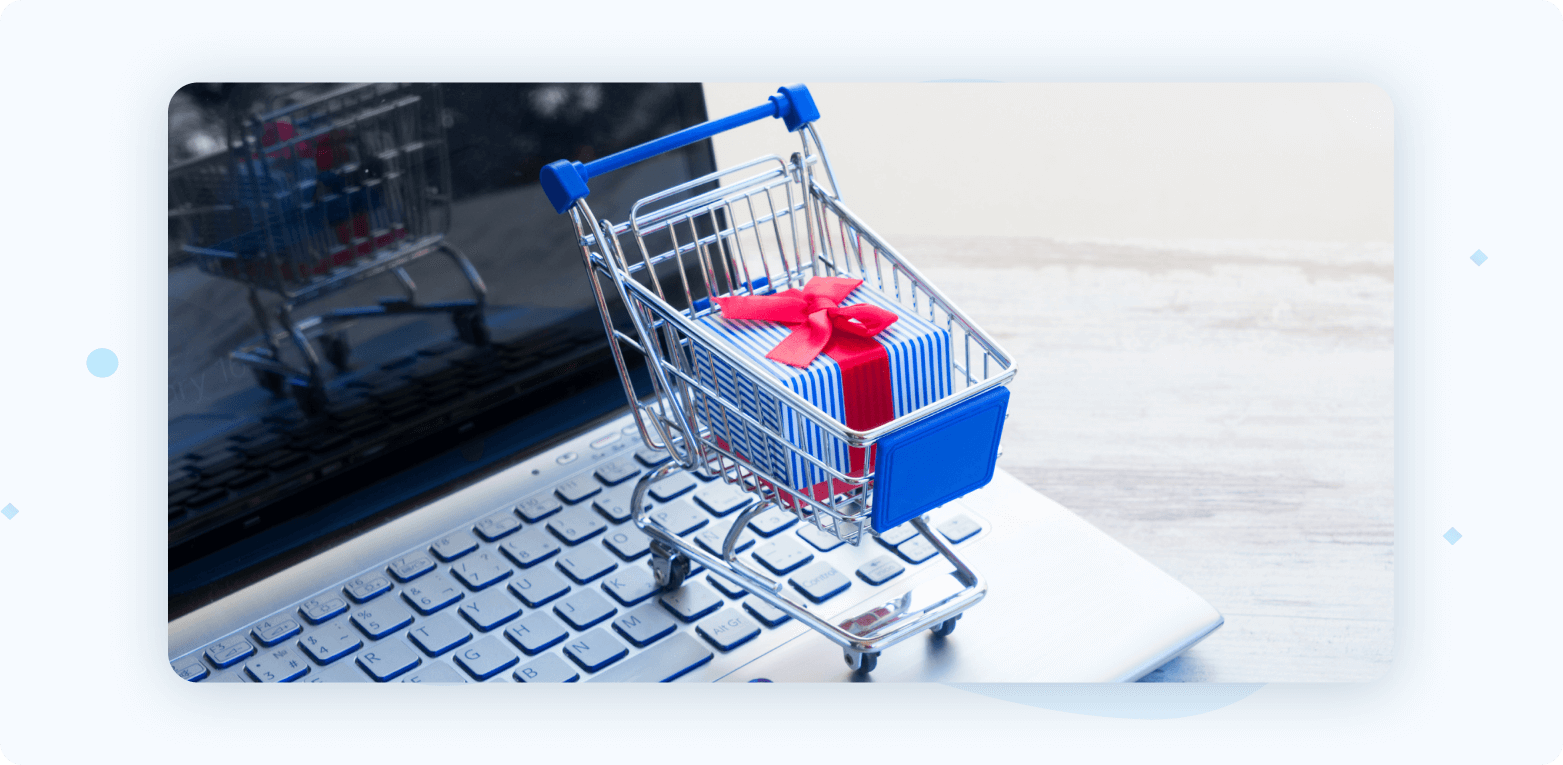 The nature of buying and selling has also changed for good. Business conversations and decisions are no longer restricted to a traditional three-day window but have moved to 'always-online' communities where people can connect with each other at any time. The ease and convenience of interacting with anyone 365 days in a year has made the digital medium an attractive option to exchange info, initiate conversations and facilitate business deals.
According to a study by McKinsey of 3,600 B2B buyers during the pandemic, 83 per cent believed that online and remote buying is as effective or even more than physical purchases, while nearly 59 per cent were comfortable spending large sums of $50k or more using digital channels.
#5 Environment-friendly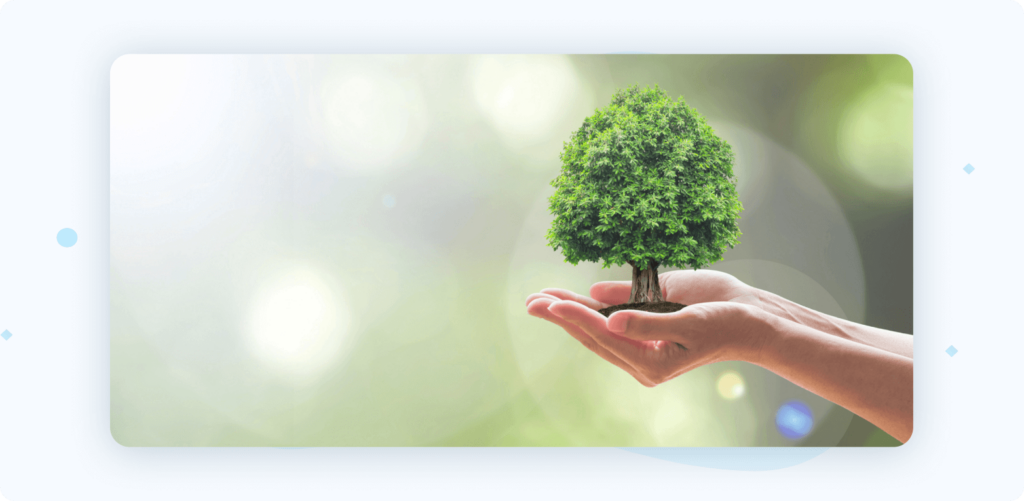 A virtual exhibition generates less than one percent of the carbon emissions (CO2-eq) of a physical trade show. According to a recent study by virtual exhibitions group V-ex 'Making Industrial Exhibitions Green', the average carbon dioxide equivalent for a three-day, mid-size trade show is nearly 6,000 tonnes.
As companies around the world continue to place sustainability at the forefront of their agendas, virtual events will be increasingly attractive options for businesses.
#6 Pandemic-proof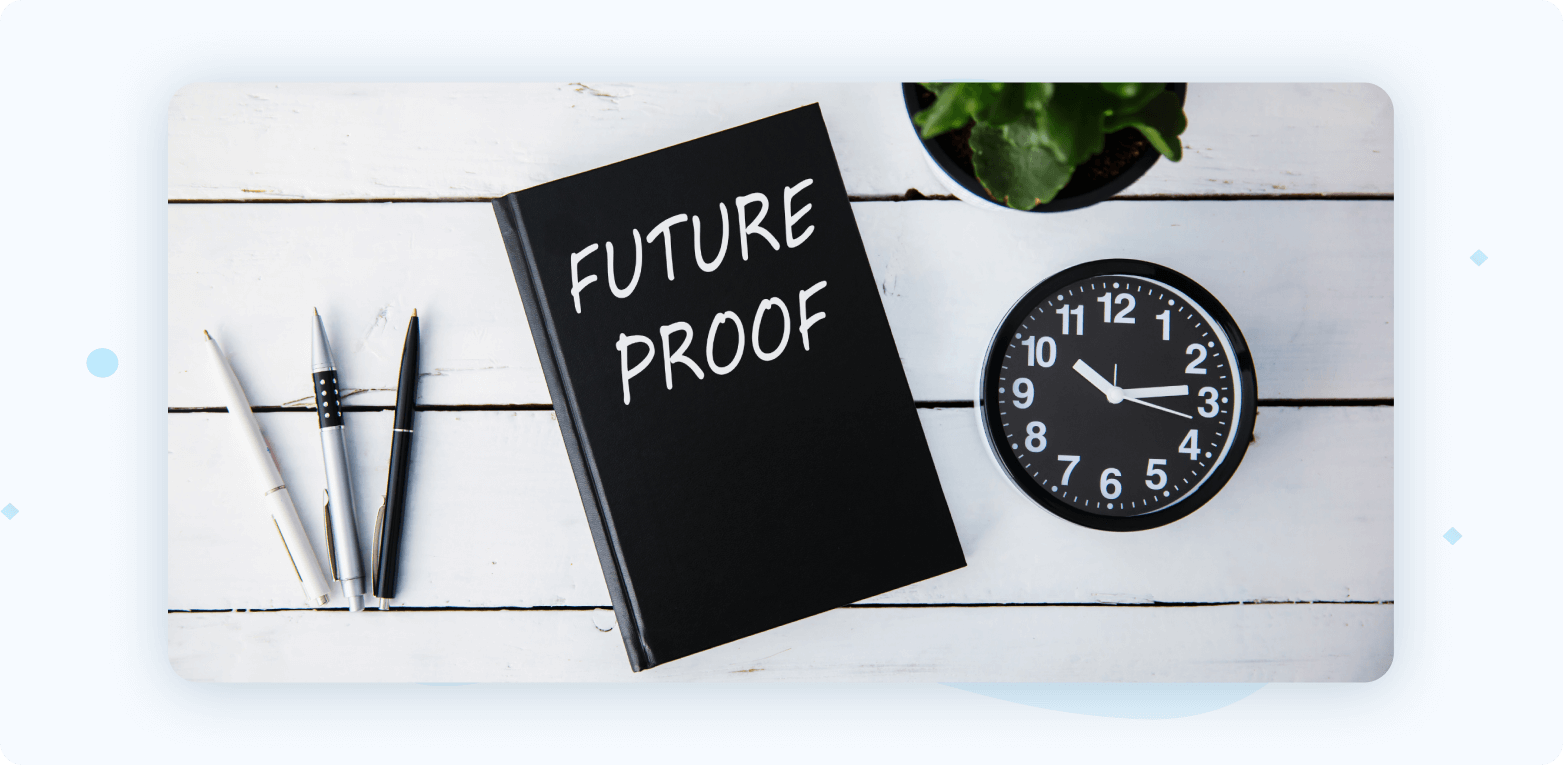 Even after COVID-19 subsides, we will always need some sort of insurance against unpredictable scenarios. With rapid urbanisation, mankind's encroachment into wildlife habitats and increasing global travel, the recurrence of COVID-like pandemics is all but certain.
To avoid a rerun of last year's scenario, it is recommended to have a solid digital component as part of your event strategy. 
Moving beyond the pandemic: A future defined by hybrid events
While the events industry waits for in-person events to return, the big question is how will physical meetups be embraced across different businesses? Referring again to the LinkedIn report, 36 percent of event professionals are looking to organise physical events once the pandemic subsides, while 40 percent are expected to plan virtual events.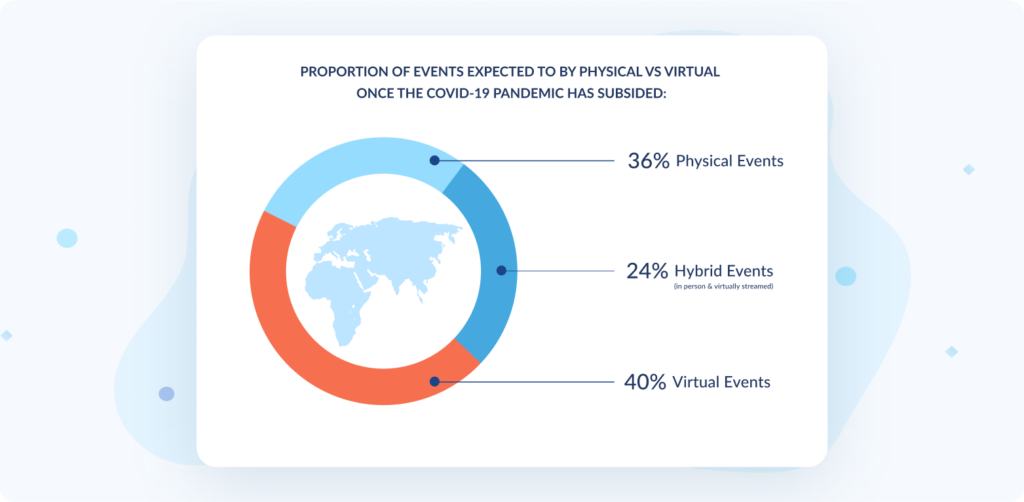 There are several aspects to consider while planning physical events again, such as:
The changed psychology of attendees. Not everyone will be comfortable meeting face-to-face

Supply chain disruptions caused by the pandemic

Fewer support staff and services compared to pre-COVID levels

Travel restrictions across different countries
For some, there will be a lack of confidence in attending physical events, at least in the near future. In all likelihood, the long-term plan for the B2B events industry will be defined not by purely physical or digital events, but a hybrid experience of both. Organisers will look to blend the best of both worlds and provide in-person and remote attendees the opportunity to participate in events, in accordance with their convenience and objectives. 
As more event professionals come to terms with the changed nature of events and explore new ways to connect attendees (such as 365 community platforms), we might very well see the enthusiasm for hybrid events more than double from 24% in the coming years (see image).
Learn how you can blend the best of physical and digital to provide cutting-edge hybrid experiences with our FREE ebook 'The Hybrid Blueprint'.