WeCosmoprof International 2021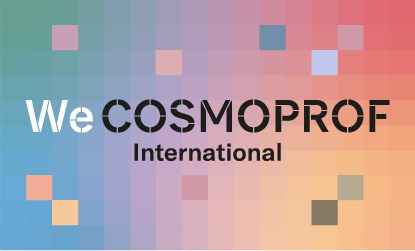 0
days full of digital interactions
Client Testimonial
WeCOSMOPROF International offered a remarkable support to our beauty community around the world. In times of social distancing, we provided the cosmetic industry with a platform that was suitable for all, with innovative virtual support, cutting-edge digital tools, and seamless networking, especially putting the world directly in touch with the Chinese market. WeCOSMOPROF International is today's highest performing business tool for restoring interaction between industry supply and demand.
Client Testimonial
WeCosmoprof International as a JV of BolognaFiere and Informa Markets was a very successful show for us, where we increased the overall event performance in terms of attendance and meetings which took place on ExpoPlatform. We are happy with the customer support ExpoPlatform has delivered in 3 time zones (Asia, Europe and America) working around the clock that let us represent the entire beauty sector.
Overview
WeCosmoprof International is the first-ever virtual event held by Cosmoprof for its global audiences. Designed to offer an intercontinental exposure to the beauty and cosmetic industry, the event brought together all the stakeholders of Cosmoprof Worldwide Bologna, Cosmoprof Asia, Cosmoprof North America, Cosmoprof India and Cosmoprof CBE ASEAN.
Organisers


Sector
Perfumery and Cosmetics
Challenges faced by the organisers
After a long pause in business activities due to the pandemic, the beauty and cosmetics industry started working towards economic recovery. The organisers envisioned WeCosmoprof International as a vehicle to support this growth by harnessing the global reach and networking synergy of the Cosmoprof brand.
This digital event was aimed at bringing all the audiences and operators from their main markets across Europe, APAC and the US, and driving business opportunities to facilitate interactions between supply and demand.
The success of this international initiative hinged on acquiring a robust digital platform that could offer innovative virtual support, state-of-the-art digital tools and enhanced networking opportunities through new channels specific to each geographical area.
Moreover, the international time-zone differences and linguistic barriers also posed a challenge to the organisers who wanted to maximise the stakeholder relationships between the eastern and western markets.
After discussing the challenges with the organisers, our team started adding multi-linguistic capabilities on our platform to enhance accessibility for all the industry players in the Asian Market. We also added new functions to monitor the progress with the analysis of visitor meetings data and chat results.
The tailor-made platform was tested thoroughly and product marketplace features were enabled to help buyers discover potential solutions. Our dedicated Customer Success team onboarded the organisers on the platform seamlessly and offered a 24/7 assistance in Mandarin and English to manage the pre, during and post-event processes.
Networking
The event facilitated networking by connecting visitors and buyers with highly customised exhibitor and product profiles.
Interactive exhibitor & product profiles

Meet, Message, & favorite options

'My Schedule' & 'Meeting Rooms' integration
AI-Driven
Matchmaking
The 'Cosmoprof My Match' solution matched industry professionals with potential partners 24/7, surpassing borders, time zones and languages.
"Person-to-Object" matchmaking

AI-based recommendations

Ranked networking suggestions
Online
Meetings
Buyers connected with potential customers and planned virtual meetings through live chats and video calls for business-driven conversations.
In-built video conferencing tools

Exhibitor-Product catalogues

Post meeting & chat analysis
Hosted Buyer
Management
This customised solution laid the structure of the Buyer Program on the platform to set-up critical pre-qualified B2B meetings.
Hosted Buyer Qualification

Custom networking rules

Hospitality & Remuneration management
Monetisation
Opportunities
The organisers offered monetisation opportunities to exhibitors and sponsors for generating leads and marketing their brand.
Sponsored banners on strategic locations

Sponsored searches and listing

Banner and Search Statistics
Insights &
Analytics
Our platform enabled organisers with real-time data and insights to track event processes and check the progress of event participants.
Visitor data analysis dashboard

Downloading of business contacts

Online meeting statistics
The 10-day event was a resounding success, receiving praise and acclaim from global stakeholders for helping them reach distributors across the world and build worthy connections to expand their businesses.
"This new platform has proved itself fully capable of adapting to all market and societal transformations, while still providing the industry's most innovative meeting and matching tools and implementing successful commercial opportunities all around the world."

Gianpiero Calzolari, President of BolognaFiere

ExpoPlatform is a great platform to work with for both small and big events - a great match! Their support team has been extremely helpful throughout the whole process and created great new features collaboratively. It is easy to work with because of the plug-and-play features, while still being able to keep your own brand identity.


We were pleased with the ExpoPlatform Team and its willingness to react quickly, solve problems and meet our ever-evolving virtual event needs. Attendee and exhibitor participation at the PGA Virtual Experience and Marketplace was strong - and we look forward to continued platform enhancements moving forward.


When we needed to pivot our in-person Digital Transformation World to a virtual event, we chose ExpoPlatform because it gave us the ability to create unique experiences for our attendees. Our sponsors also found tremendous value in the real-time data from their personal dashboards to engage and do follow ups.


ExpoPlatform provided a seamless experience in pivoting our flagship ILTM event to the virtual space. The platform's hosted-buyer solutions and AI matchmaking abilities added a new dimension of online interactions and networking to the event. We look forward to collaborating with ExpoPlatform for our upcoming projects.


Our goal is for the Cosmoprof platform to become more and more widespread, to better respond to the needs of companies in the sector. We are pleased with the success from our partnership with ExpoPlatform and look forward to working with the team for our upcoming events.


I know almost every technology provider on the market and I think that ExpoPlatform provides something unique. We wanted to deliver better networking options to our clients and with EP matchmaking and appointments we managed to increase visitor engagement before the event.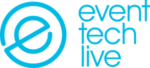 Using ExpoPlatform system to manage our data was fast and easy. With a new website our event looks modern and attractive. Pre-show online registration helped to solve a problem of queues. Our visitors were able to contact exhibitors, schedule meetings and search for products and stands, using online floor plan.

keyboard_arrow_left
keyboard_arrow_right