WeCosmoprof International 2021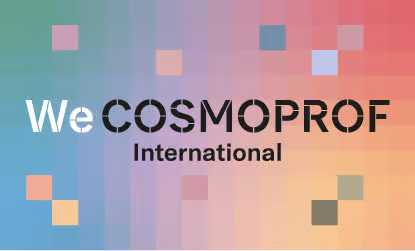 0
days full of digital interactions
WeCosmoprof International is the first-ever virtual event held by Cosmoprof for its global audiences. Designed to offer an intercontinental exposure to the beauty and cosmetic industry, the event brought together all the stakeholders of Cosmoprof Worldwide Bologna, Cosmoprof Asia, Cosmoprof North America, Cosmoprof India and Cosmoprof CBE ASEAN.
Organisers


Sector
Perfumery and Cosmetics
Networking
AI-Driven
Matchmaking
Online Meetigs
Hosted Buyer
Management
Monetisation
Opportunities
Insights & Analytics
Challenges faced by the organisers
After a long pause in business activities due to the pandemic, the beauty and cosmetics industry started working towards economic recovery. The organisers envisioned WeCosmoprof International as a vehicle to support this growth by harnessing the global reach and networking synergy of the Cosmoprof brand.
This digital event was aimed at bringing all the audiences and operators from their main markets across Europe, APAC and the US, and driving business opportunities to facilitate interactions between supply and demand.
The success of this international initiative hinged on acquiring a robust digital platform that could offer innovative virtual support, state-of-the-art digital tools and enhanced networking opportunities through new channels specific to each geographical area.
Moreover, the international time-zone differences and linguistic barriers also posed a challenge to the organisers who wanted to maximise the stakeholder relationships between the eastern and western markets.
Client Testimonial
WeCOSMOPROF International offered a remarkable support to our beauty community around the world. In times of social distancing, we provided the cosmetic industry with a platform that was suitable for all, with innovative virtual support, cutting-edge digital tools, and seamless networking, especially putting the world directly in touch with the Chinese market. WeCOSMOPROF International is today's highest performing business tool for restoring interaction between industry supply and demand.
Client Testimonial
WeCosmoprof International as a JV of BolognaFiere and Informa Markets was a very successful show for us, where we increased the overall event performance in terms of attendance and meetings which took place on ExpoPlatform. We are happy with the customer support ExpoPlatform has delivered in 3 time zones (Asia, Europe and America) working around the clock that let us represent the entire beauty sector.
The 10-day event was a resounding success, receiving praise and acclaim from global stakeholders for helping them reach distributors across the world and build worthy connections to expand their businesses.