IMEX Frankfurt is a leading international trade show for the meetings and events industry. It serves as a platform for exhibitors to showcase their products, services and destinations to a global audience of event professionals, buyers and decision-makers. The event takes place annually in Frankfurt, Germany, and attracts thousands of participants from around the world.
IMEX partnered with ExpoPlatform for its 2023 show and launched an all-new online platform with enhanced capabilities to drive buyer-exhibitor connections.
A wide range of custom tools and features were developed to enhance the platform's value and boost business growth.
Organisers

Smart Event
Mobile App
Event Website
Hosted Buyer Management
Exhibitor Events
Meetings and Messaging
AI Matchmaking
Spearheading a tech-driven revamp
IMEX exhibitions epitomise the heartbeat of the MICE industry. A successful IMEX reflects a dynamic and thriving events marketplace.
For its 2023 Frankfurt edition, the IMEX group was keen to present a new tech-driven experience that would supercharge networking between attendees and exhibitors.
The organiser was already in touch with ExpoPlatform due to our deep expertise in exhibition technology.
They started working with our team to develop a customised, intuitive platform with seamless desktop-to-app functionality.
We also worked on specialised features such as Exhibitor Events, which would power exhibitors to create their own custom meeting spaces.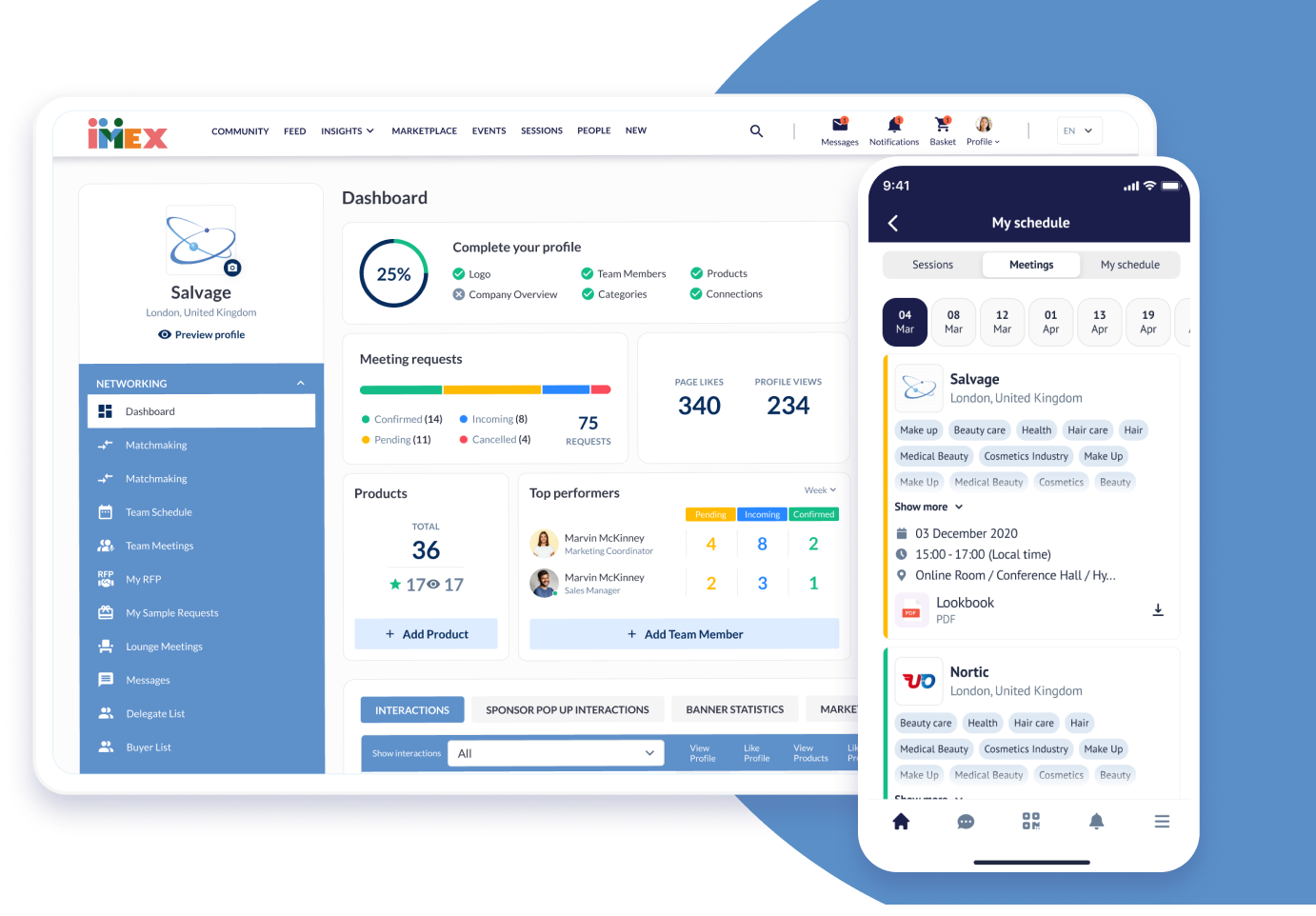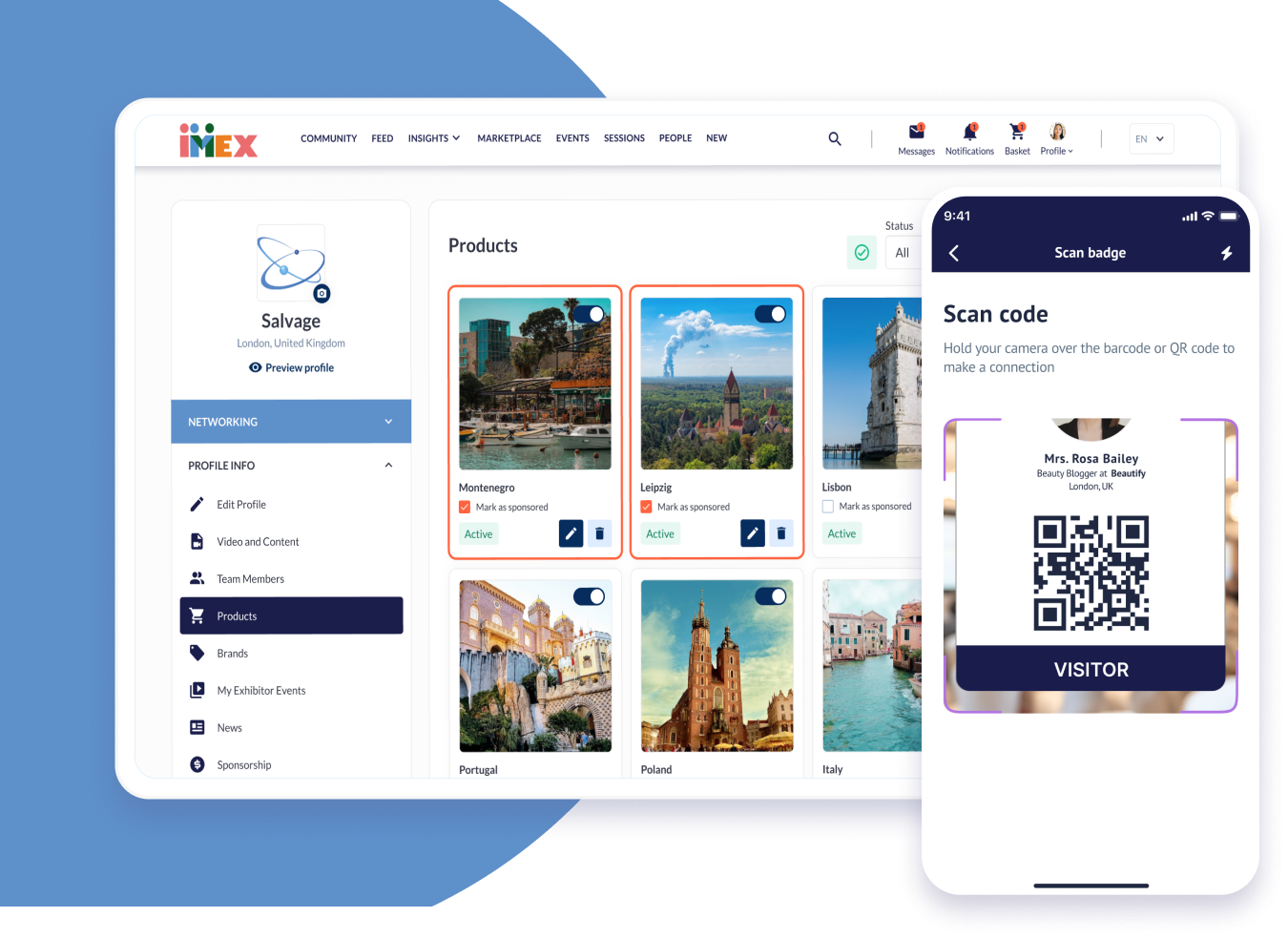 Setting new engagement milestones
Over the course of two days, IMEX Frankfurt saw more than 11,000 event participants from 90+ countries gather at the Messe Frankfurt exhibition grounds.
The show witnessed record-touching numbers in terms of buyer-exhibitor engagement.
Over 57,000+ confirmed meetings were made, of which nearly 48,000 were pre-booked one-on-one meetings.
A whopping 285,000+ unique messages happened on the platform, 74,000+ lead scans done by exhibitors and buyers on the new IMEX app.
The free QR scanning feature in the app - usually a paid service - was a big hit as it helped generate quick connections and detailed reports of all scanned leads.
The overall flexibility of the platform also left the organisers impressed - the desired results were achieved even if a certain functionality was not available.
ExpoPlatform's round-the-clock onsite and online support ensured any issues and queries were smoothened out in real-time to make IMEX Frankfurt a huge success.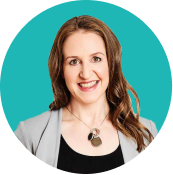 Carina Bauer
CEO, IMEX Group
One of the main benefits was the ability for the exhibitors for the first time to get leads before they came on site so that's all their online leads.
And now that they're here, they get free badge scanning for the first time through the app.
And also one of the other things which is a major difference is that it's a more personal approach now.
Each staff member has their own schedule, is in the attendee list, all of the buyers are in the attendee list.
Being able to literally put a face to the name, that's also some of the feedback we got that people have really enjoyed the system.
It's been a learning curve for all of us because we are learning to work together for the first time and helping our exhibitors and clients to navigate the platform.
I think the ExpoPlatform team have been real partners with us in doing that. That meant a lot to us, just to have partners that we can rely on.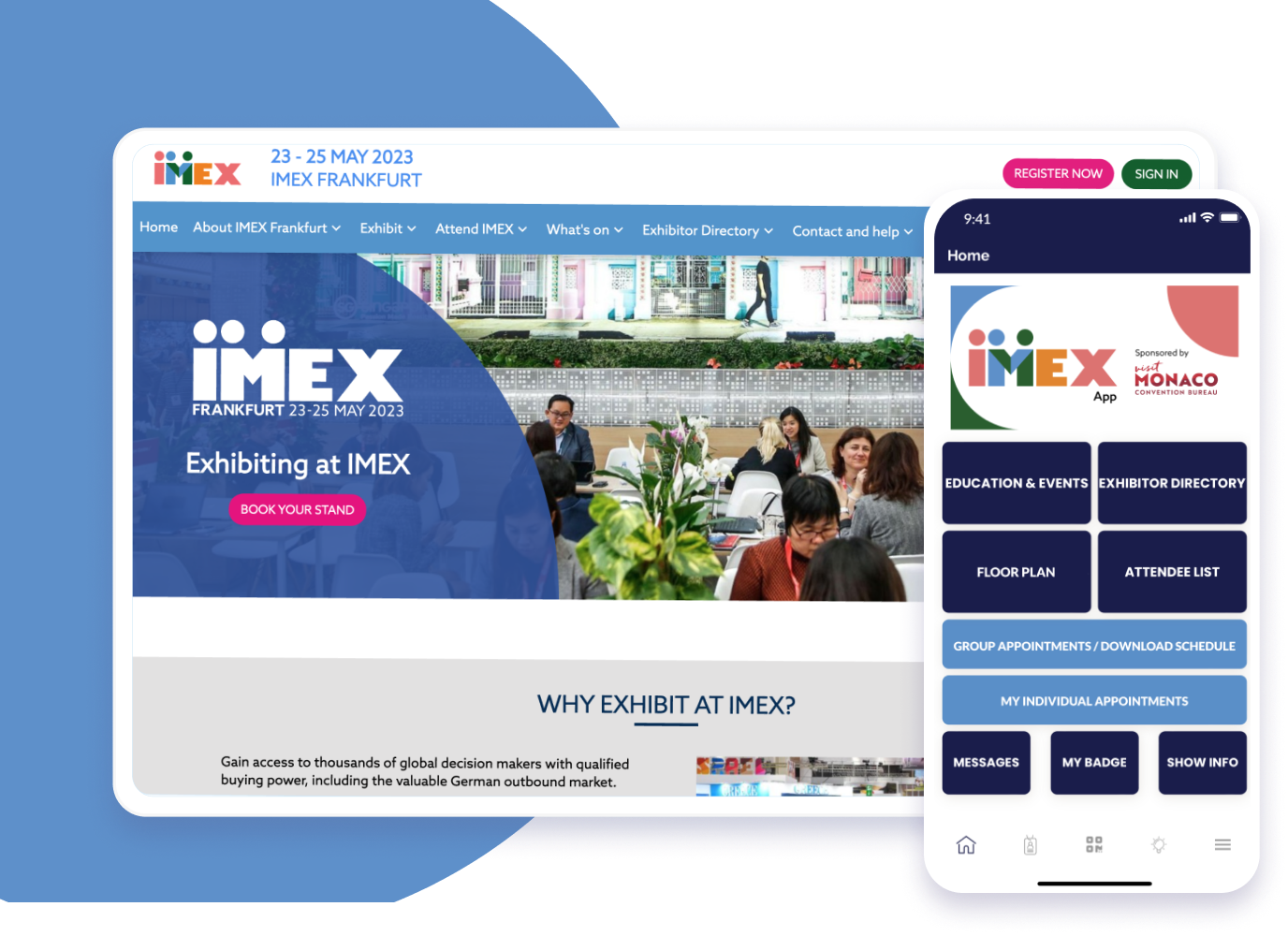 Reduce costs, boost ROI - find out how!