GITEX Global (Gulf Information Technology Exhibition) is the world's largest tech showcase featuring the latest trends and innovations from sectors such as metaverse, AI, web3, blockchain and cloud computing.
The five-day event, hosted in Dubai in October 2022, brought together more than 170,000 attendees and 5,000 exhibitors - including leading startups, tech-preneurs and investors on a single stage.
ExpoPlatform worked with Dubai World Trade Centre to create a Smart Event app to improve the quality of interactions, set up hosted buyer meetings and boost lead generation through advanced search and scanning features.
Organisers
Venue
Dubai World Trade Centre, Dubai
Event Website
Smart Event
Mobile App
Lead Intelligence
Hosted Buyer
Management
Online
Networking
Interactive Floorplan
Analytics
7,000 meetings, 110,000+ app downloads
ExpoPlatform's GITEX Plus Smart Event app was hugely popular among the participants with more than 110,000 reported downloads.
Its meeting management program for hosted buyers helped greatly facilitate connections during the show.
Over 7,000 meetings happened during the event - thousands of startups met with potential investors on the show floor and the dedicated investor lounge. Of these, concierge-arranged meetings for hosted buyers and exhibitors totalled more than 3,700 with a 72.1% confirmation rate.
Bilal Al Rais, vice president of technology and digital cluster, DWTC said: "For us, the quality of interactions is much more important - like introducing the right type of VC to the right type of startup. I am grateful that the numbers are very high."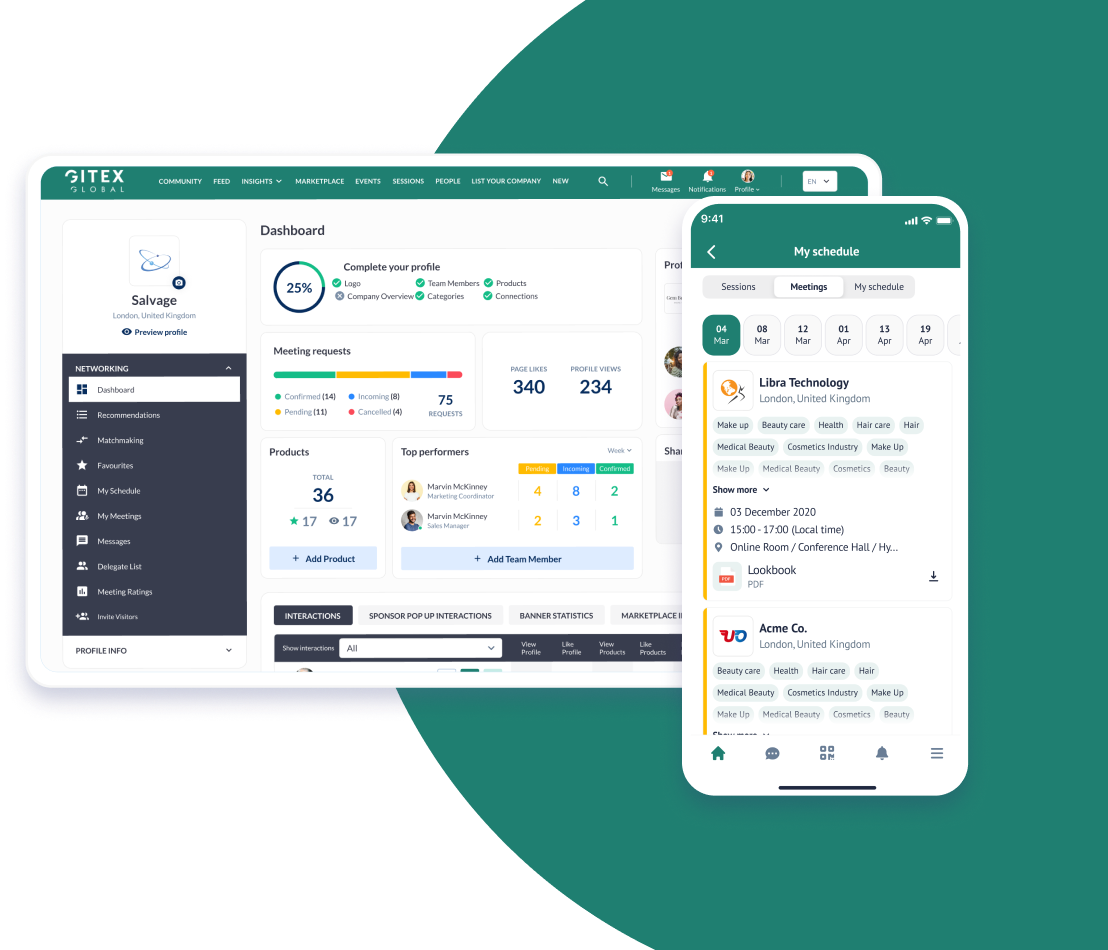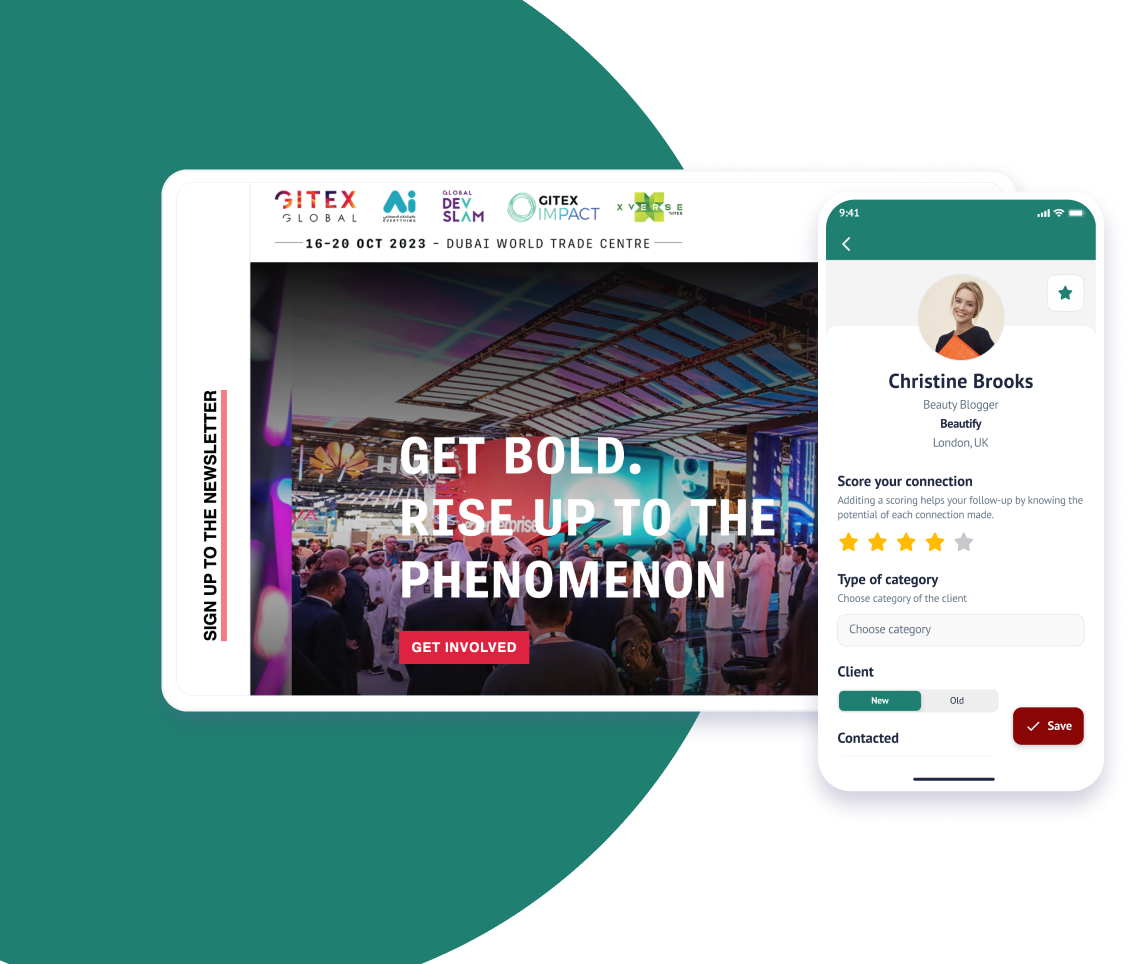 1 million leads, 500,000+ lead scans
The GITEX Plus mobile app helped participants search and favourite exhibitor profiles, products, companies, speakers as well as browse and rate sessions with ease.
Digital badge scanning and features such as automated reminders and notifications made it easier to connect and network with other event participants.
This led to a whopping 500,000+  leads scanned by exhibitors and one million leads generated - with the average lead rating over the five days being four out of five stars.
Increase your exhibitor leads with ExpoPlatform