US expects $9bn travel boost despite flight chaos
The US economy is set for a $9 billion boost after Covid-19 pre-departure travel rules were axed, according to estimates.
But the country has faced flight chaos due to staffing shortages in the first week of the restrictions being lifted, with similar disruption being seen across the Atlantic.
It means it's a mixed scenario for the business events industry with coronavirus out of the way, a new problem emerges.
This edition of the Week in Events also looks at reports from Informa's latest AGM update, record numbers at MEETINGS 2022 in New Zealand, as well as Marco Giberti's call for eventprofs to keep focus on tech benefits.
There's also some news from ExpoPlatform, as we announce the promotion of Romain Dejoie to Head of Product. Enjoy your week ahead.
Optimism for US travel despite flight chaos
The lifting of pre-departure travel restrictions in the US is expected to bring a cash boost, despite staffing issues causing flight chaos on both sides of the Atlantic.
Disruption is still hitting airports across the country and much of Europe, with long queues seen at terminals in cities such as Dublin, London, Amsterdam and many more.
However, the US has just enjoyed its first week without pre-travel coronavirus checks, a move which has been estimated will contribute $9 billion to the economy through the rest of 2022.
Long before @POTUS finally announced the repeal of the pre-departure testing requirement for inbound air travelers last week, we were hard at work leading coordinated advocacy efforts across our industry to push the administration to reach this decision.⬇️ https://t.co/bsy8TJ5mop

— U.S. Travel (@USTravel) June 17, 2022
Roger Dow, CEO of the US Travel Association, said: "The Biden administration is to be commended for this action, which will welcome back visitors from around the world and accelerate the recovery of the US travel industry.
"International inbound travel is vitally important to businesses and workers across the country who have struggled to regain losses from this valuable sector. More than half of international travellers in a recent survey pointed to the pre-departure testing requirement as a major deterrent for inbound travel to the US.
"Prior to the pandemic, travel was one of our nation's largest industry exports. The lifting of this requirement will enable the industry to lead the way toward a broader US economic and jobs recovery."
This comes as US airlines cancelled more than 1,500 flights across the country on Thursday, marking one of the darkest days yet for the industry as the summer season heats up.
Meanwhile, London's second-busiest airport Gatwick said cut its number of daily flights due to staffing shortages. The figure will drop to 825 in July and 850 in August.
That's down from a reported 900 during the same period before the coronavirus pandemic.
Passengers have faced disruption at airports across Europe as they continue to struggle with staff shortages and growing demand for flights after two years of lockdown. 
Informa plans to run live in China from Q3
Informa reported underlying revenue growth of more than 40%, with optimism they will resume live events in China during Q3.
The world's largest exhibition organiser released the figure in its latest AGM update with improving growth in academic markets (3.5% to end May), a strong return in live and on-demand events (100%+) as well as continued momentum in B2B digital services (10%+).
This final area was has been underpinned by the continued roll out of IIRIS, the Group's centralised B2B customer data and analytics platform.
Stephen Carter, CEO, said: "Our GAP II programme is delivering growth, portfolio focus and shareholder returns. Today we are reporting robust and consistent trading and are reconfirming guidance, which combined with strong divestment returns allows us to expand our share buyback programme to £725m, whilst significantly strengthening our balance sheet.
"We welcome the progressive reopening of mainland China whilst continuing to monitor broader market fluctuations and macro volatility.
"Notwithstanding these external factors, we are confident in our ability to deliver on our forward growth ambitions, underpinned by the resilience of our subscription businesses, the continuing return of live and on-demand events, and our growing range of digital services."
The organiser's teams adapted to reschedule major events in China to the second half of the year. Easing of restrictions has allowed them to start planning to run the first of these in August and expect to deliver 60%+ of the revenue budgeted for the region this year.
ExpoPlatform appoints new Head of Product
ExpoPlatform has announced the promotion of Romain Dejoie to the newly created position of Head of Product.
Romain will now lead product discoveries that add real value to the leading Smart Event and Community platform's roadmap.
This role involves him working with customers and end users to research, analyse and prototype new features.
Tanya Pinchuk, CEO of ExpoPlatform, said: "Romain has been instrumental in helping us better understand our customers and his promotion to Head of Product will allow us to become even more customer-centric, while at the same time more structured in how we approach our features roadmap.
"We know he will bring his trademark warmth and intelligence to improving our products so they are more intuitive and personalised for our users."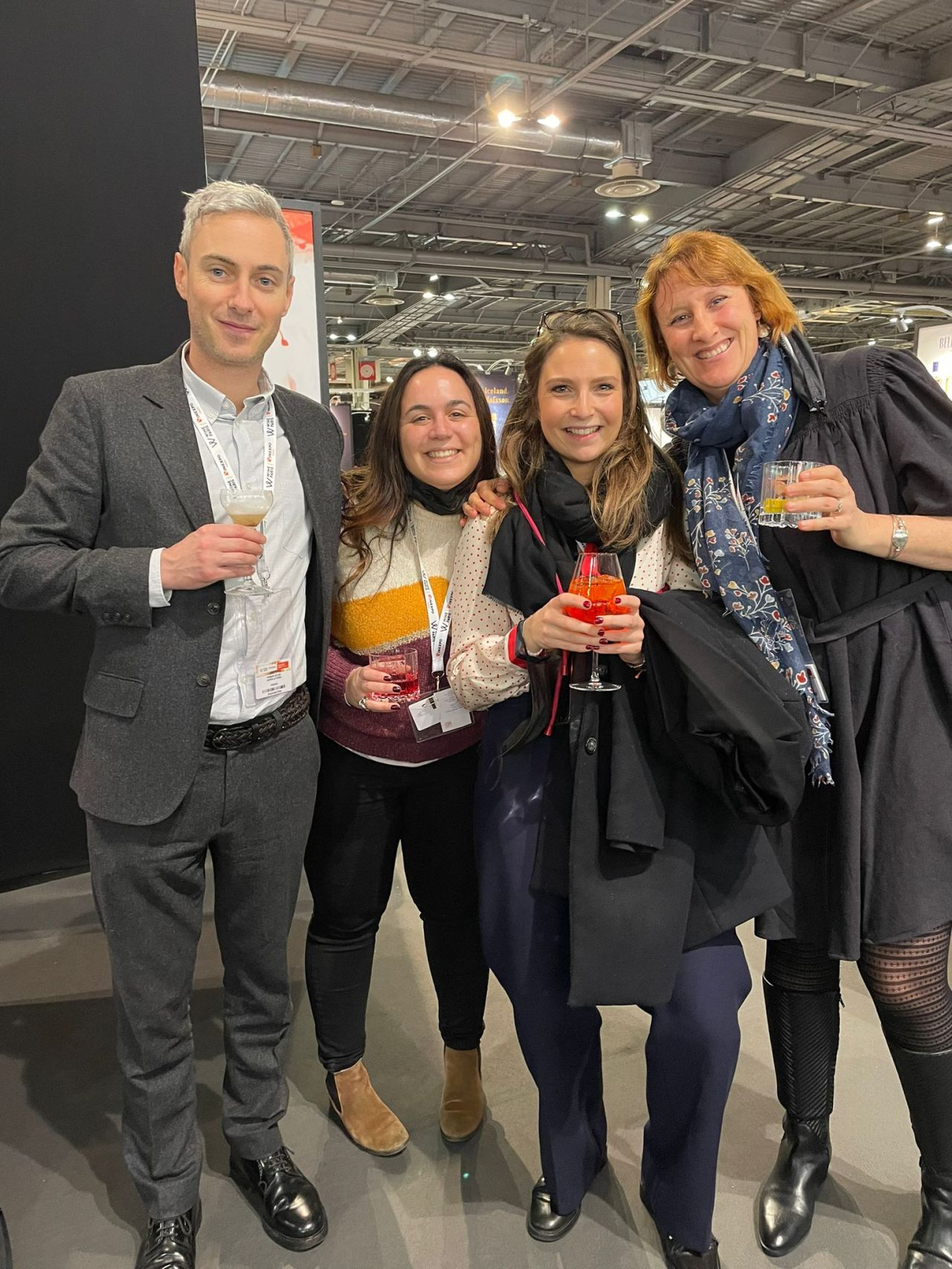 Previously global innovation success manager at RX, Romain moved to ExpoPlatform in 2021 where as Customer Success Manager he played a critical role in delivering projects for clients such as Clarion and Comexposium.
His promotion comes at a period of high growth for ExpoPlatform, which has now  more than doubled its workforce over the last 12 months.
Romain added: "I am delighted to be taking this strategic product role at ExpoPlatform, advancing this fast-growing company to its next stage. 
"I look forward to applying my skills and energies to shaping our Smart Event roadmap, while delivering great user experience.
"Since the return of in-person events, I have been amazed by how organisers have adopted ExpoPlatform's new features to deliver even more value than before.  We will be adding a lot more value for our customers in the coming months."
ExpoPlatform is trusted by the world's leading event organisers to deliver Smart Events and 365 Communities. The international event technology company is based in Cambridge, UK, and is a member of  UFI.
NZ flagship exhibition opens with record numbers
New Zealand's flagship events industry exhibition opened its in-person 2022 edition as the government dropped travel restrictions.
MEETINGS 2022 ran between Wednesday and Thursday as a strong endorsement of the business events sector's role in the country's economic and social success.
It comes as Jacinda Ardern's government announced pre-departure testing will end on Monday, June 20.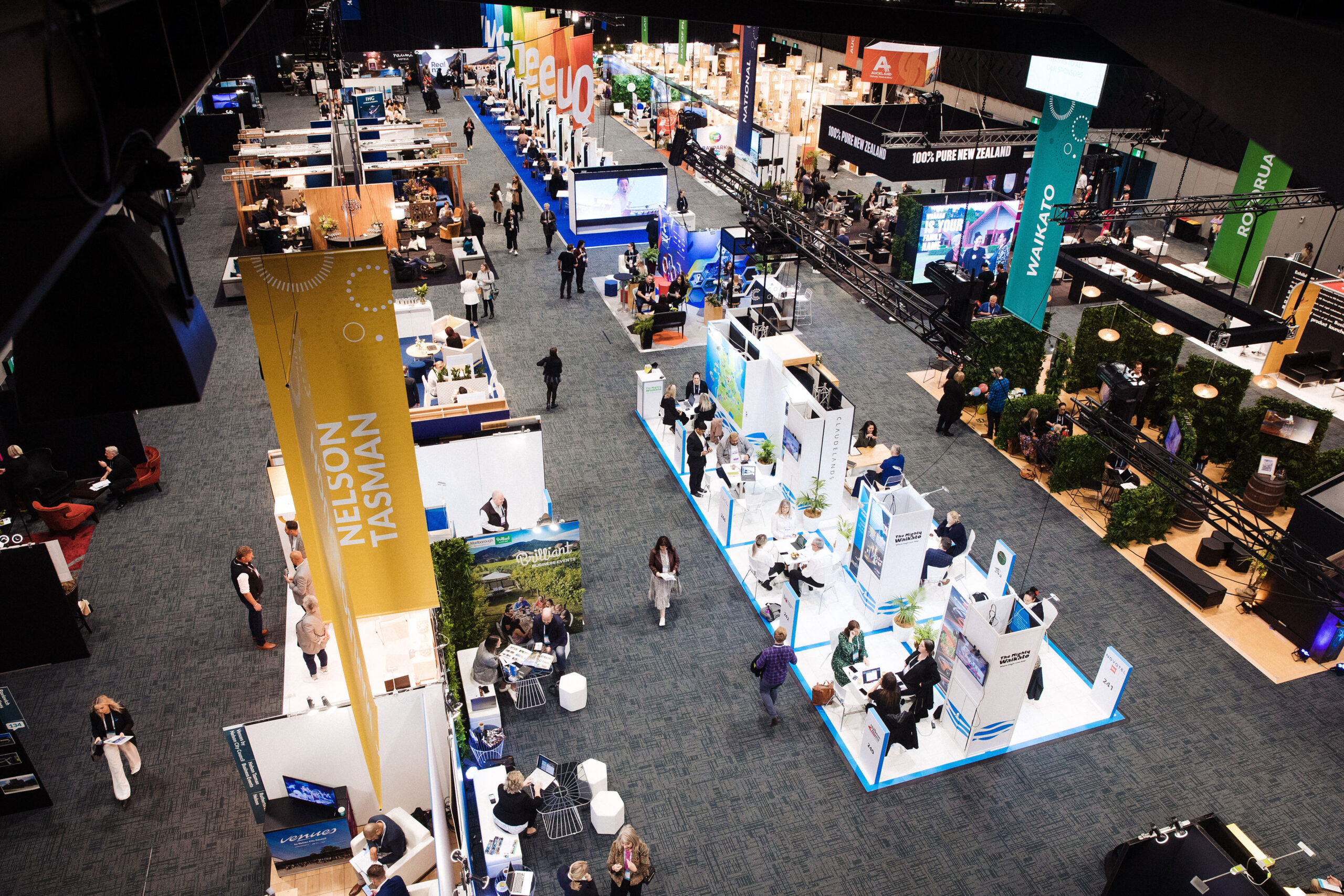 Business Events Industry Aotearoa (BEIA) CEO Lisa Hopkins said: "With international visitors returning and the first of three next-generation convention centres – Te Pae Christchurch Convention Centre – now open, New Zealand is firmly placed on the world stage.
"Tākina in Wellington is set to open next year, followed by the New Zealand International Convention Centre (NZICC) in Auckland, now under construction.
"Part of the drawcard of business events is where they are held. We know world-class infrastructure coupled with good international connections and support including accommodation, hospitality, and tourism make a destination well-rounded and attractive. New Zealand has it all.
"The business events sector in New Zealand declined by 78 per cent in spend since 2019. The only way is up, and MEETINGS has shown there is strong demand."
It was the first international exhibition held at Te Pae Christchurch. There were a record number of exhibitors from 18 regions across 211 stands, with over 400 buyers.
Giberti:

tech will become more critical than ever
Entrepreneur Marco Giberti has told how "tech will become more critical than ever" for the events industry.
Writing in a LinkedIn post, he explained how he had been engaged in a debate with an "old school" organiser who believed the digital transformation would disappear.
It comes as our industry is getting back to full force after more than two years of coronavirus-related disruptions.
Marco said: "I guess this situation generated some event tech fatigue in many organizers (like my friend). Now that face-to-face events are back at full speed (thank God for that), some organisers think they can relax and forget about tech.
"Of course, I'm biased since I invest and advise tech start-ups in the space. Still, I honestly believe that tech will become more critical than ever for the future of our industry, and those organisers who will relax and go back to their pre-Covid day's comfort zone will pay a high price for that attitude in the future."
We hope you enjoyed reading this article and found it useful. At ExpoPlatform, we want to help you build better events and communities. Please get in touch and ask for a demo here. Thank you.