Five free ebooks: Download the Future of Events ebook series
250+ pages of deep-dive content;
30+ industry experts' exclusive insights;
70+ insightful infographics/diagrams.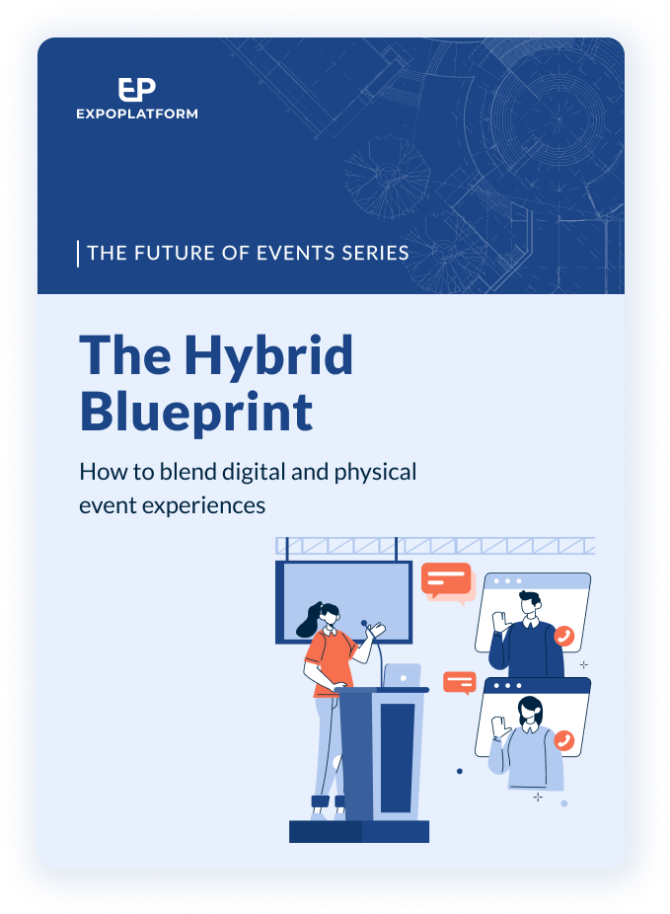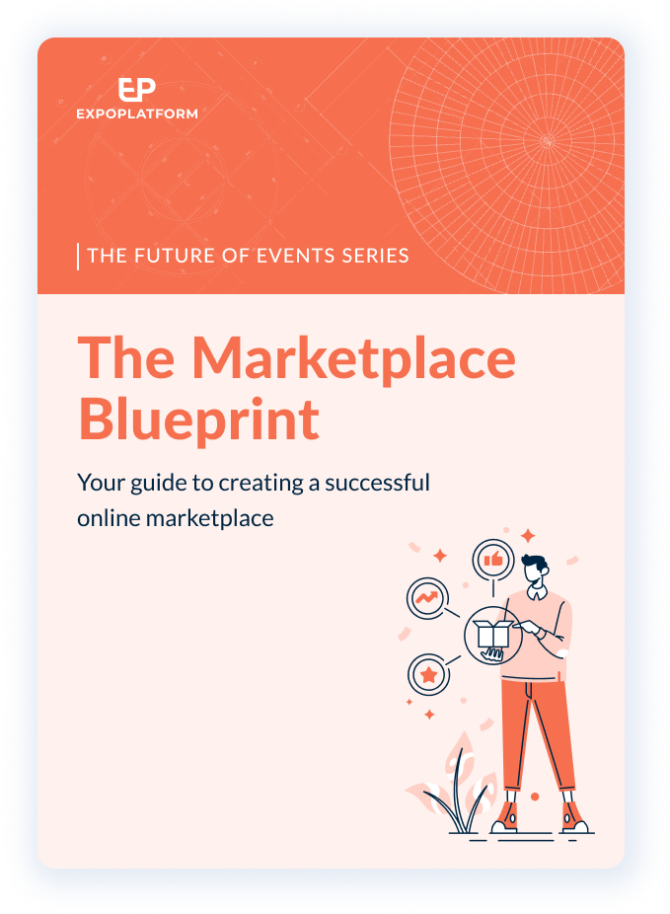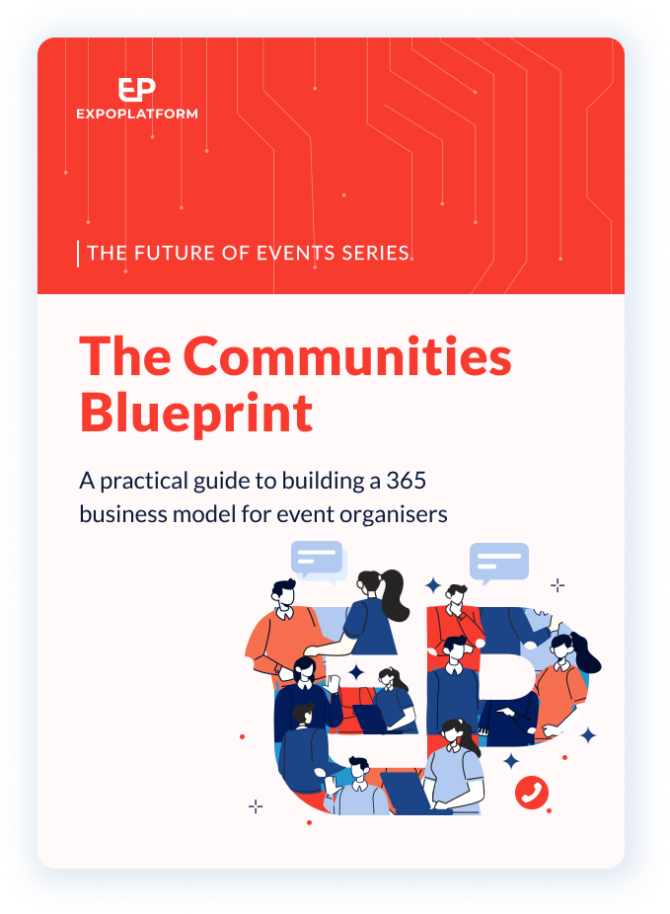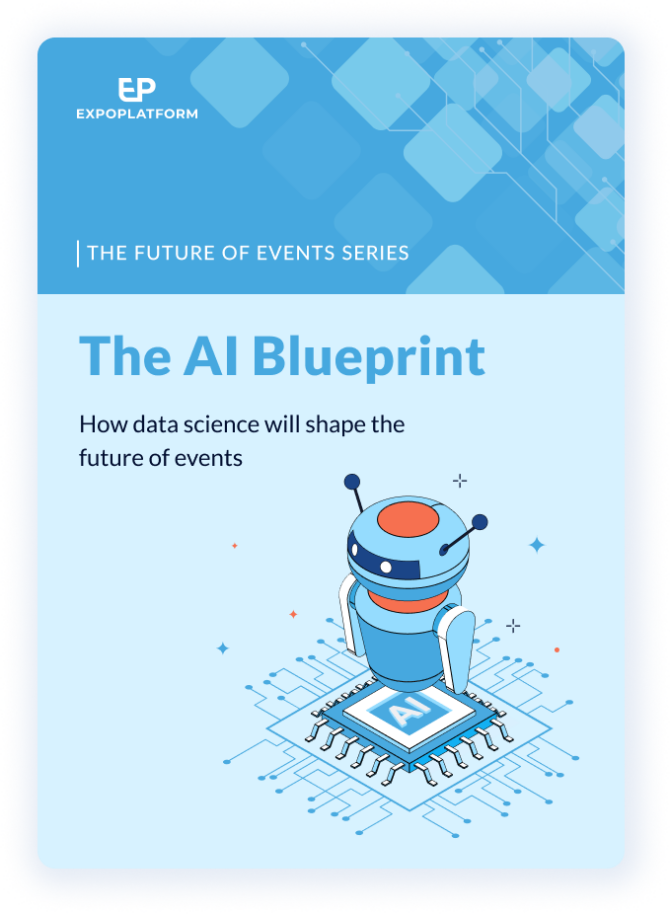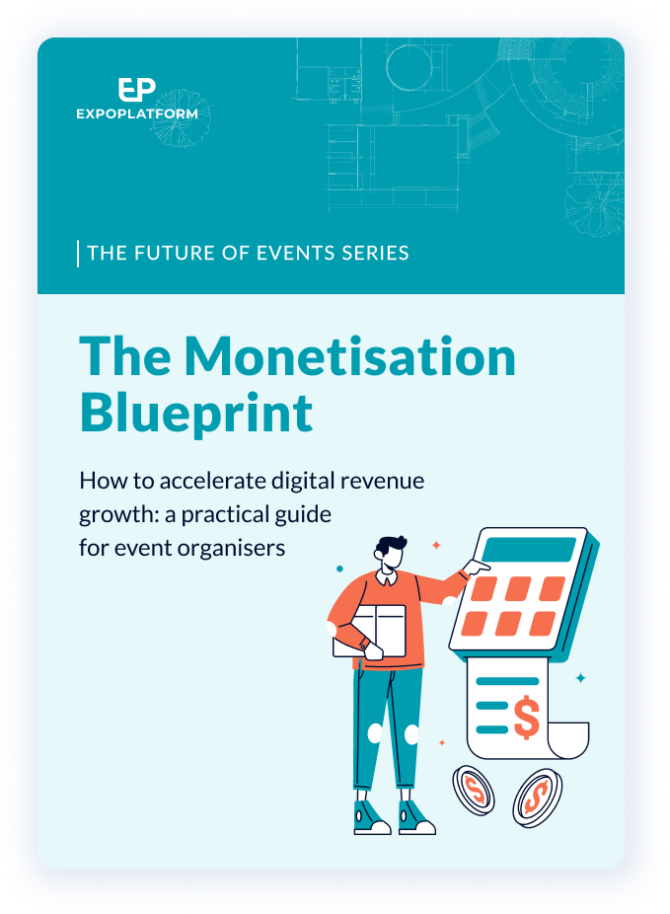 Download 250+ pages of expert advice and inspiration from the world's leading event professionals
ExpoPlatform's 'Future of Events' series of ebooks brings together experts from the world's leading event organisers to reveal how they are building the next generation of event businesses.
The series explores how they are using technology to power better in-person events, masterclasses in revenue generation, and how they create engaged communities year-round.
This exclusive pack of 5 books includes:
The Marketplace Blueprint
The complete guide to creating a successful online marketplace
The Community Blueprint
A practical guide to building a 365 business model
The Monetisation Blueprint
How to accelerate digital revenue growth
The AI Blueprint
How data science is shaping the future of events
The Hybrid Blueprint
A practical guide to blending digital and physical event experiences
keyboard_arrow_left
keyboard_arrow_right
Meet our expert contributors from the events industry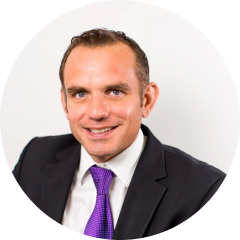 Simon Albert
Managing director, Messe Frankfurt UK

Carina Bauer
CEO, IMEX Group

Tesi Baur
Founder and CEO, MBB-Consulting Group

Mark Brewster
CEO, Explori


Stephan Forseilles
Head, Technology at Easyfairs

Alison Gilmore
Director, ILTM's Exhibition

Gunnar Heinrich
CEO, Adventics

James Hampton
Operations Director, MCI Group

Sophie Holt
Managing Director, Explori

Liz Irving
Executive Vice President, Clarion Events

Anna Knight
VP Licensing portfolio, Informa Markets

Stuart Ledden
Marketing Director, Tarsus Group


Michael Seaman
CEO, Raccoon Events

Ade Allenby
Global Head of Innovation, Reed Exhibitions


Charlie Cracknell
Managing Director, Inspired Minds

Laura Davidson
Director, Tag Digital

Kathryn Frankson
Director of Event Marketing, Informa

Max Gabriel
Chief Transformation Officer, Informa Markets

Heather Holst-Knudsen
СEO, H2K Partners

Dominic Jones
Regional Marketing Manager, Axis Communications

Elsbeth Kottelenberg
Head, Data and Insights at Jaarbeurs

Mark Maydon
Director, Crowd Connected

Raoul Monks
CEO and Founder, Flume Training

Mark Parsons
Founder, Events Intelligence

Joe Pulizzi
Founder, Content Marketing Institute

Nick Rosier
Digital director, 2Heads

Timothy Skennion
Managing Director, Derabo Advisory Group


Tanya Thomas
Chief sales officer, GDS Group

RD Whitney
CEO, Community Leaders Institute
Find out how ExpoPlatform helped world-leading event organisers to reinvent their businesses