SEO Controls
May 20, 2022
Organisers now have the Ability to add custom SEO data for all New UI system pages (as we had in the old UI).
– Note: if custom meta data isn't filled in for a page, system generated data will be used, the same as before.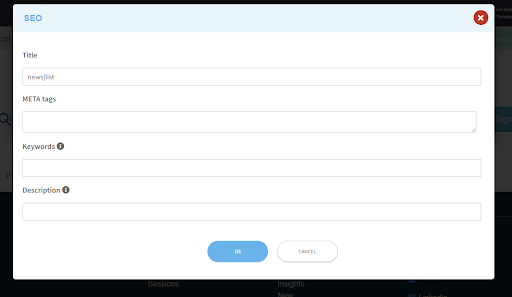 What are the benefits?
Increased discoverability of site and individual pages resulting in:

additional traffic for organizers
greater alignment with organizer's SEO strategy
Summary of features
Each new UI system page now provides organizers with the opportunity to add custom SEO data.