Downloadable Exhibitor and Visitor QR codes
July 26, 2022
Visitor QR Codes are downloadable from the admin panel and participant profile settings.
The organiser can print these QR codes and display them onsite on a "Distributor Wall" where exhibitors can scan distributors and get in touch.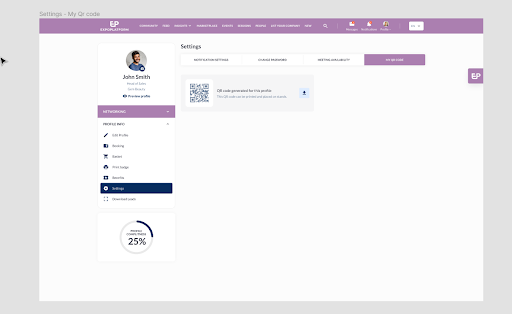 This is a different QR code than visitor badges and doesn't trigger a lead scan.
Scanning this QR code opens the related participant public profile (after login).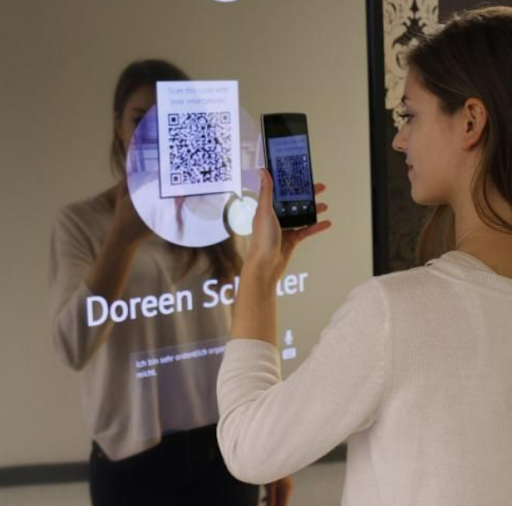 What are the benefits?
Encourages onsite networking using the app
Drives more app adoption
Enables distributors to collect inbound leads
Summary of features
When the option is enabled in the Admin Panel (Advanced settings/QR codes/participants) a downloadable QR code appears on the Visitor page in admin panel and participant profile settings.
QR codes open by default in the app or in the browser if you haven't installed the app yet (requires log in).
The scanned participant collects leads in his dashboard and downloadable leads report.