Create Custom List of Meeting Locations
May 20, 2022
Organisers can now create a list of custom meeting locations and users requesting a meeting will be able to choose a location from this list.
These might be locations like the Networking Lounge, Lobby Coffee Shop, etc.
On the back-end, enable this option and add all custom locations:
What are the benefits?
Visitors arranging meetings with other visitors now have a list of potential meeting locations to choose from, rather than having to think one up on their own
Exhibitors have the flexibility to have meetings outside of their stand
On the front-end, users can request a meeting at one of these custom locations: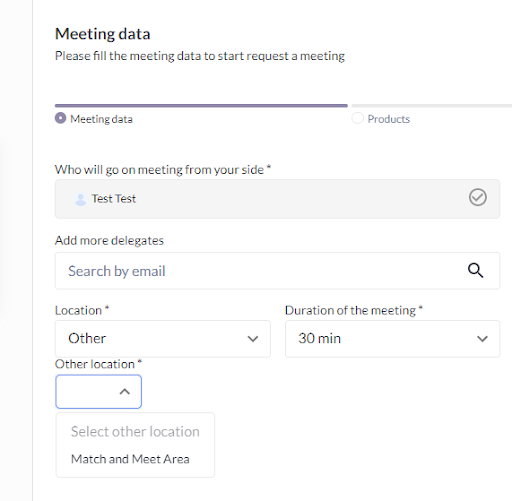 Summary of features
Organizers now have the option to create a customized list of meeting locations that event participants can choose from when requesting a meeting