"Who scanned me?"
October 25, 2022
In the Mobile app>Scanned badges section, a new tab "Scanned me" is accessible.
It contains the records of all users who have scanned your badge via the mobile app.
This list is exportable to your email via export button.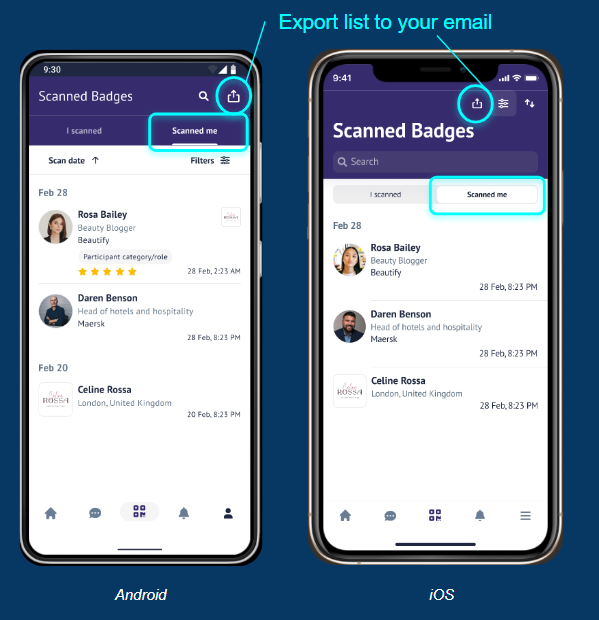 What are the benefits?
Get both types of leads: the ones you scanned and the ones who scanned you

Get the full history of your interactions onsite

Like the "I scanned list", you can send the "Scanned me" list to your email
Summary of features
"Scanned me" tab allows you to see who scanned your badge

Export the list of who "Scanned you" to your email

Notes: there are no "stars" in the "Scanned me" list as you can't rate and add comments on those who scanned you.

Clicking on the card in the "Scanned me" list – opens that user (or exhibitor)'s public profile.