Sessions Block on Community Page
Community
Sessions
Released
March 30, 2022
Organisers can now add upcoming sessions to their Community page. There's a new block showcasing upcoming sessions as part of the Community page layout by default.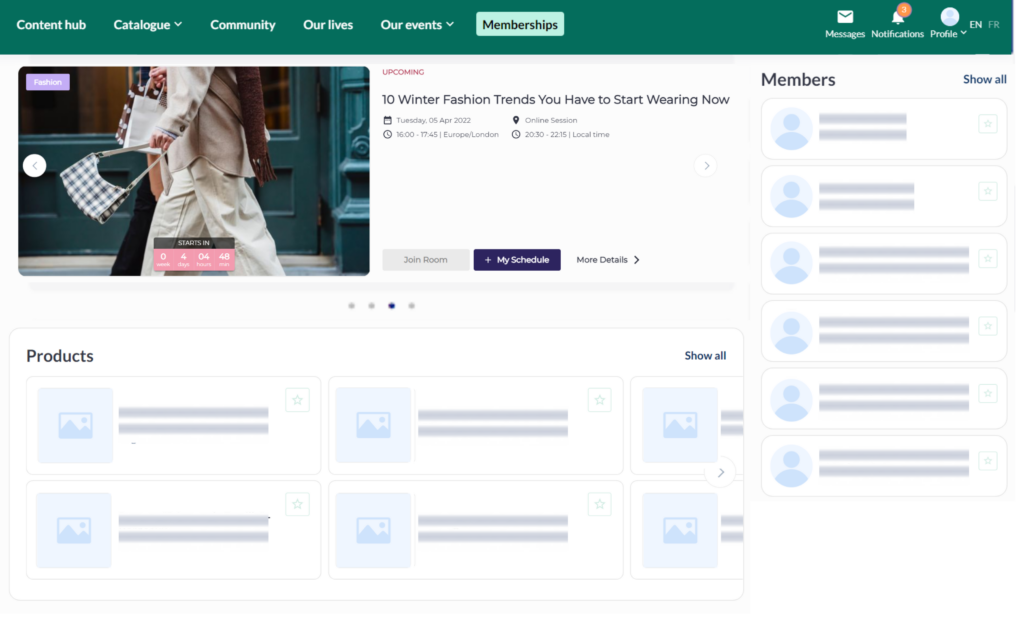 What are the benefits?
Organisers can advertise theirr sessions from the homepage and grow participation.
Logged in users can add sessions to their schedule or join the room directly when session is live.
Logged out users are be enticed to register to the community to access the sessions.


Summary of features
Automated flow: 4 next upcoming online sessions.

Full session details (except Speaker info)

Add to Schedule / Join Room / More details links

Display "Session is over" when passed*

Display countdown when upcoming