Session Sorting & Reporting Enhancements
October 26, 2022
A set of enhancements that give the organiser additional insight into session engagement:
See how many people booked a session and how many actually attended right on the sessions management page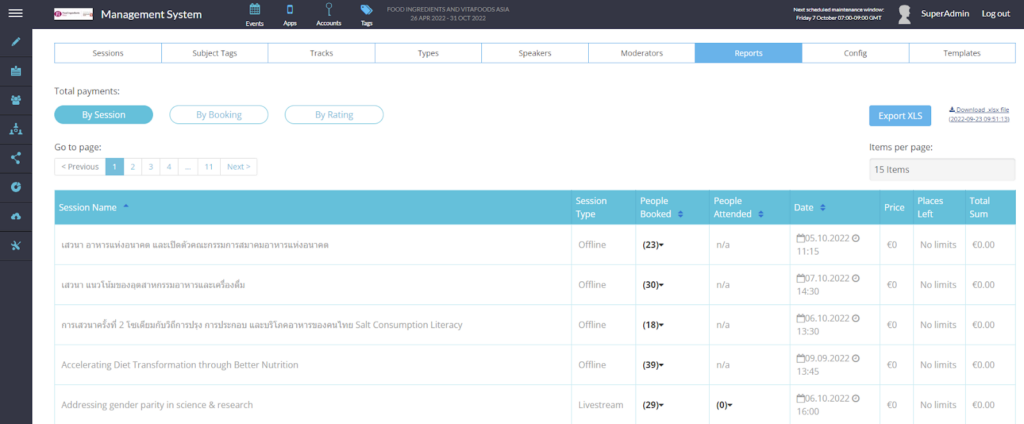 Sort on the session management page by:
Session Name
Number of People Booked
Number of People Attended
Session Date

Export now has new All Sessions tab with total booked and total attended data for each session all on the same tab.
Export now has All Registrants tab with data for each registrant showing which sessions they booked and which they attended.
What are the benefits?
Organiser can more easily manage their sessions with the new sorting options

Organiser can more easily analyse session data with the enhanced export
Summary of features
In Management > Sessions > Reports,  sessions can now be sorted by name, date, number of people booked and number of people attended

This same page offers the enhanced export with 2 new summary tabs