Profile completion date in Exports
October 17, 2022
As an organiser, you can see the date when users have completed their profile within the Export files 
"Profile completion date" is visible in each of these files:
Visitors
Exhibitors
Team members
Speakers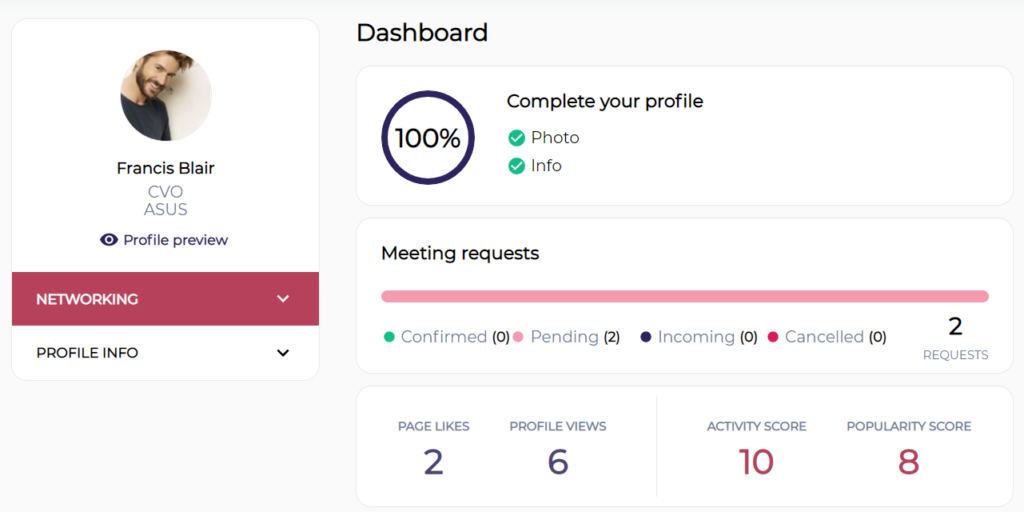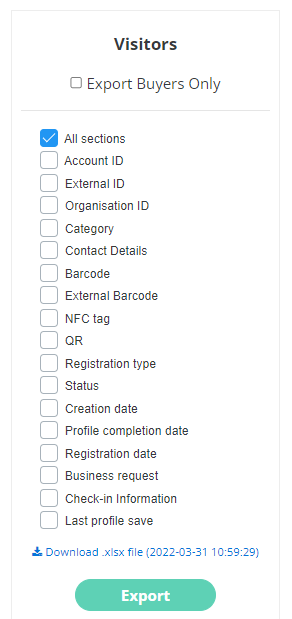 The date is visible once the user's completion level has reached 100%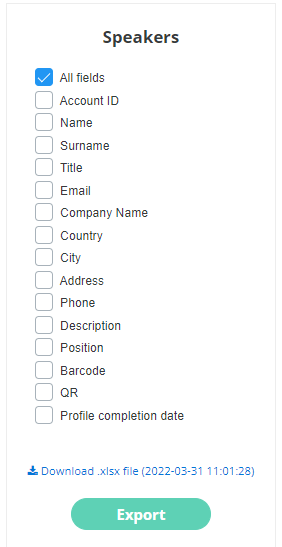 What are the benefits?
Keep track of the completion rate of your database
Manage follow-up campaigns to users who haven't reached 100%
Increase engagement overall by increasing the number of completed profiles that are presented
Summary of features
From the

Admin Panel > Import/Export, Visitors, Exhibitors, Team members and Speakers

now feature "Profile completion date" column.
Back end: already available, no setting to activate.