New Floorplan
January 5, 2023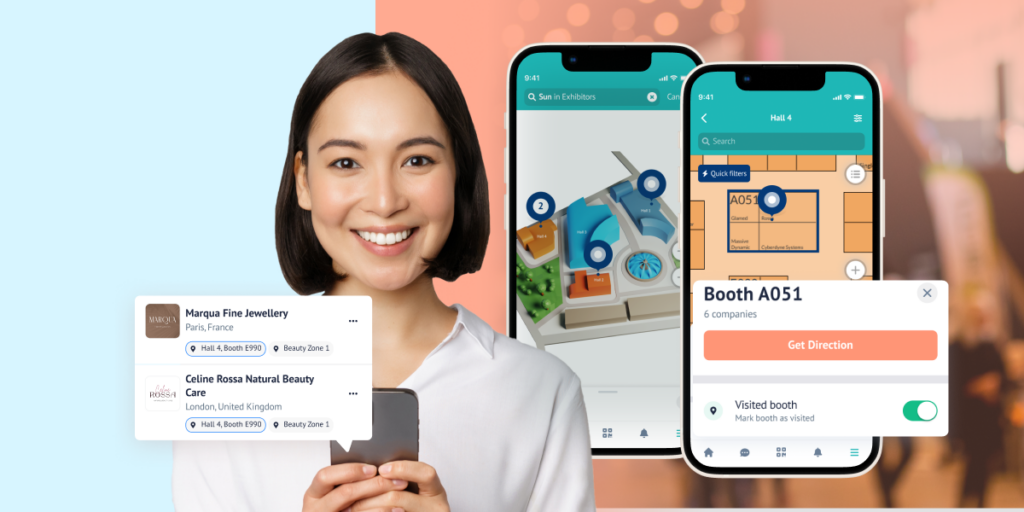 ExpoPlatform's new Interactive Floorplan empowers visitors to discover and navigate your events with ease.
The all-in-one editor and visualizer highlight the exhibitors, content and products they need as part of an integrated Smart Event experience.
Here are the new features:
1. Search and filter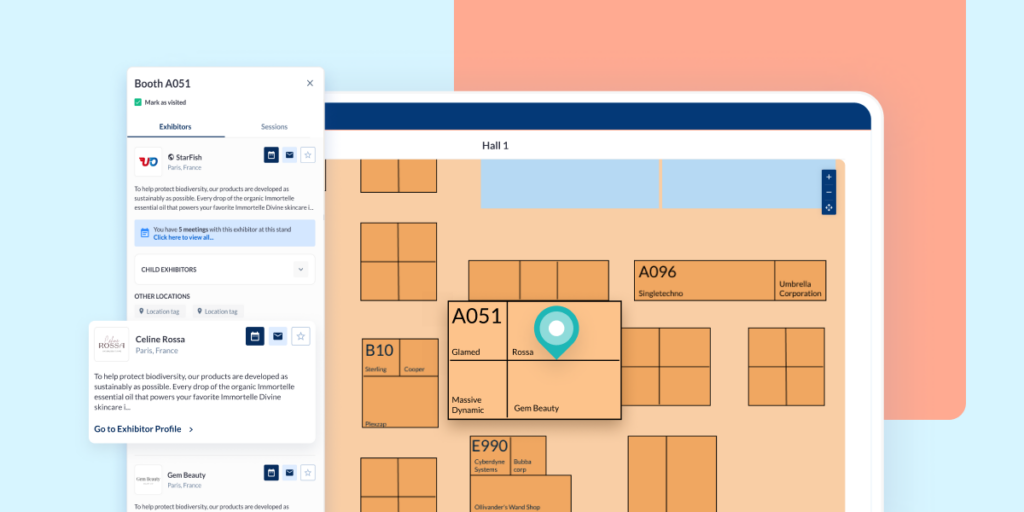 Easy to search and filter for exhibitors, using a range of custom tags. 
Personalized quick filters empower visitors to find bookmarked exhibitors, confirmed meetings, scheduled sessions, favorites, stands visited and more.
2. Wayfinding

Routing shows the most efficient way around the venue to help visitors navigate an event.
They will find the best direction between two points, supported with step-by-step automated directions.
3. New floorplan editor

The new floorplan builder allows organizers to make all edits from a single place. You can add, remove and move stands, rename exhibitors on a stand and more. 
Add/remove stands or zones for current exhibitors, and draw and edit interactive stand shapes.
Exhibitors can customize their stands on the map with brief information, custom branding and links to the individual profiles.
4. Visualize more than one hall
Support events of any size by using a general hall plan for large-scale shows and zoom in for a single hall layout.
Manage hall working dates and timings and apply it to the entire event. You can also indicate the hall will be closed on a particular date.
5. Upload map with DXF importer
Allows import of interactive stand shapes on top of the hall image – exhibitors get tagged automatically if the stand number is identical.