New Analytics – Marketplace and Registration Dashboard
January 20, 2022
ExpoPlatform's major new analytics release gives organisers insightful dashboards into customer behaviour and the value your are delivering to participants.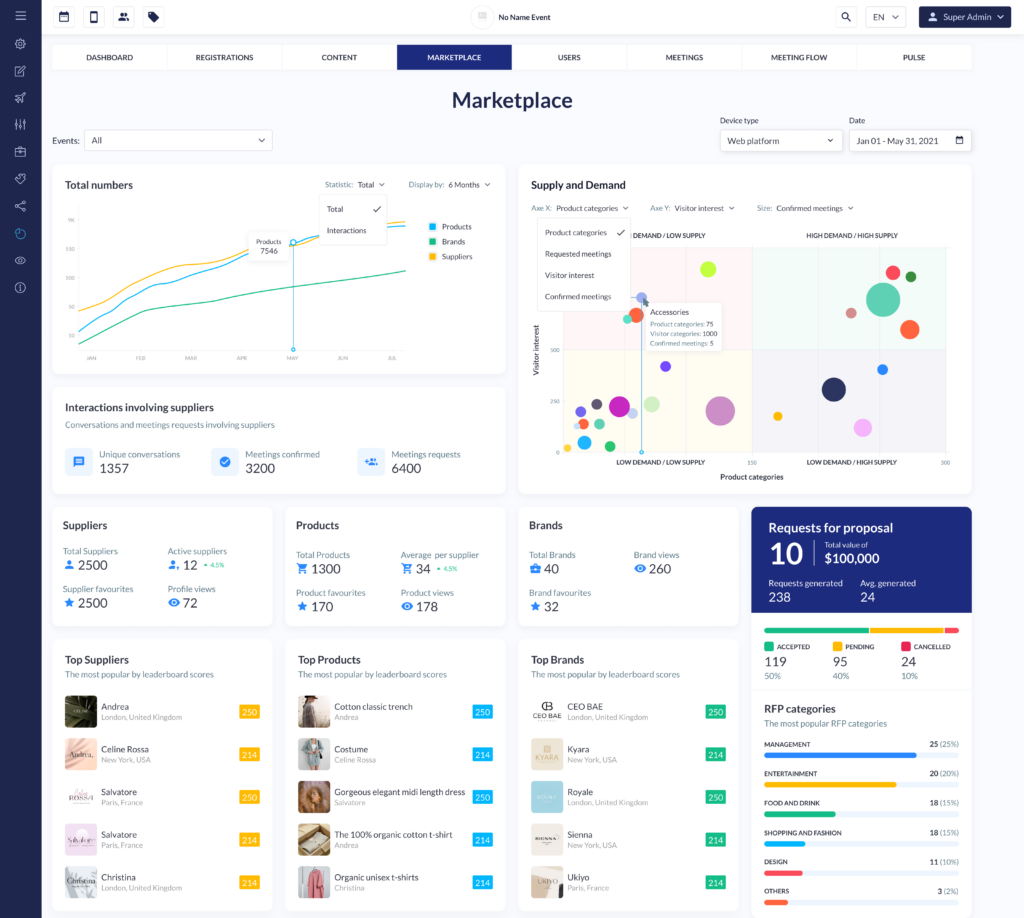 What are the benefits?
Shape product development by discovering new customer insights into how your audience interact.

Deepen your understanding of how buyers and sellers connect with content, products and each other

Prove the value of your events to exhibitors with real-time ROI dashboard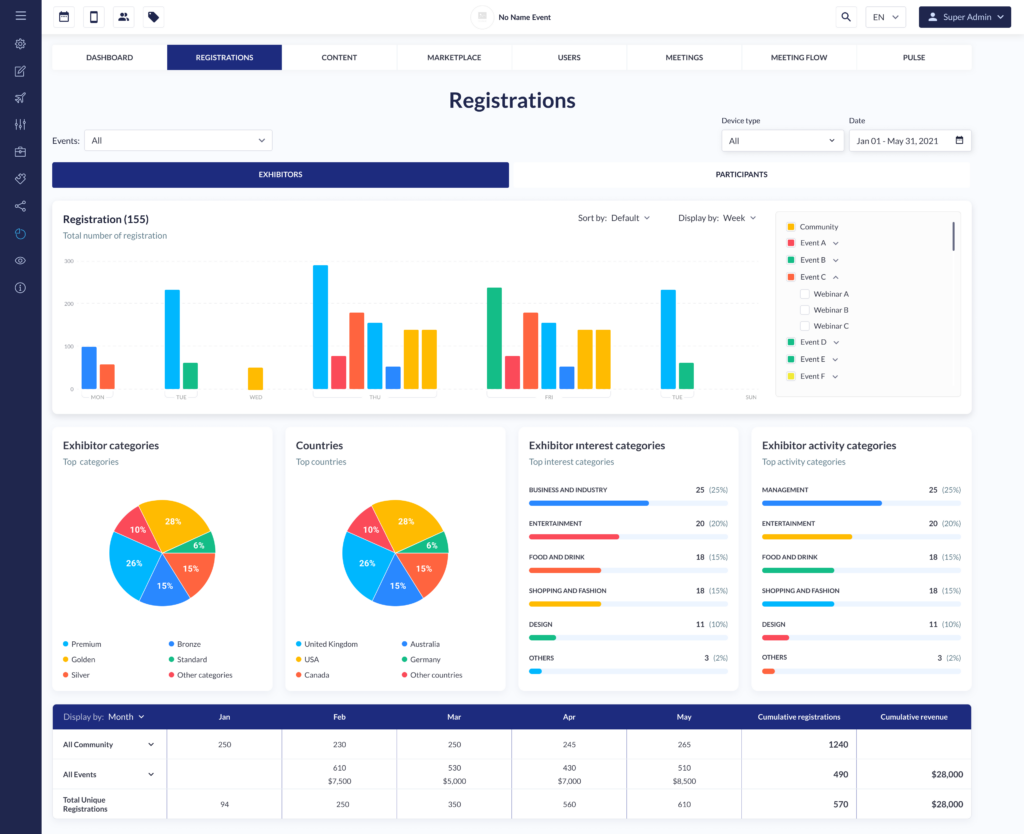 Summary of features
Visual dashboards make easy to learn key insights into user behaviour with leaderboards of most popular people, products and companies.

Marketplace analytics highlight how supply and demand in your ecosystem, the most in-demand products and how much value is coming through the platform

Discover content trends across webinars, articles and live sessions

Real-time Exhibitor ROI dashboards bring together all leads customer receive from online and in-person interactions.