Hybrid Session Room Option
Event Mobile App
Sessions
Released
May 20, 2022
When creating a session, there is now a Hybrid Session option that can be toggled on, along with the Online Session option.
If both are enabled this will create a new type of session where remote participants can join a session as they've always done but now physical event attendees can also join that same session using their mobile device
This provides a way for people at the physical event to interact with people in the online session room through shared chat, shared Q&A,shared polls, etc.
To access the online room, physical event attendees scan a QR code that is on display at the physical event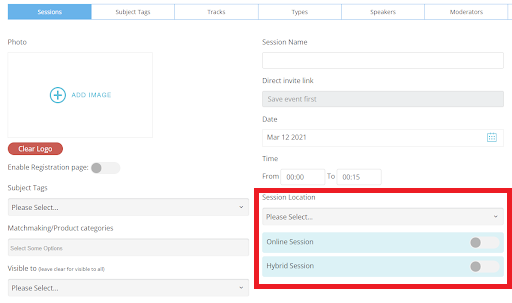 What are the benefits?
Physical and remote event participants can now interact
Organizers have a new way of engaging physical event participants and exposing them to the digital platform
A sponsored session can now generate a higher number of leads for the sponsor
Example view of what a physical event attendee might see displayed on a screen:

Summary of features
Physical and remote event participants can now interact in the platform's new hybrid session rooms
Example view of what a what a physical event attendee would see on their mobile device: