Configurable "Products" Block
August 31, 2022
As an organiser, you can choose which products appear in the "Products" Block in the website builder.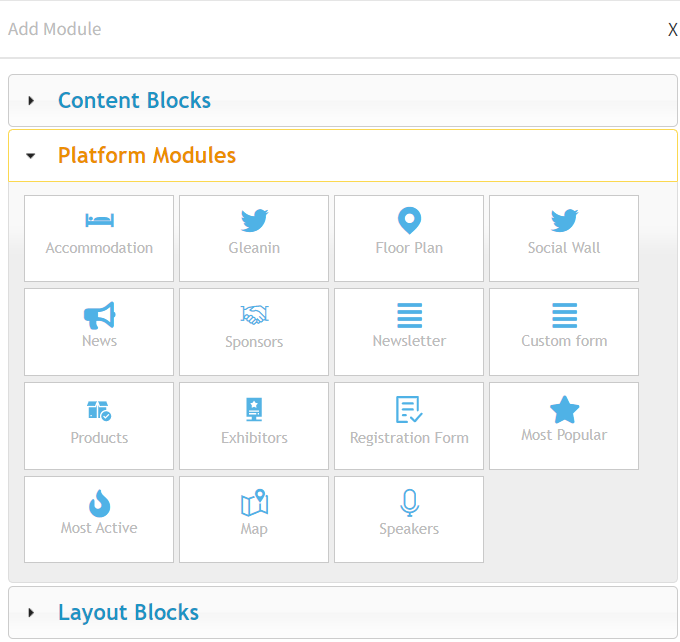 Available options to choose products:
Search by name (including predictive search) + Add/Remove Products
Choose Product Categories
Previous status: products were displayed randomly
What are the benefits?
As an organiser, I can choose products based on the promotions that I am running

It is now possible to handpick products or highlight a specific category

Better editorial management of the website
Summary of features
New "Products block" in

Website Builder > Platform Modules

including options to add products by name and by category.