365 Calendar, v1.0
Community
Schedule
Released
January 21, 2022
This is improvement to our old settings off allowed and blocked time.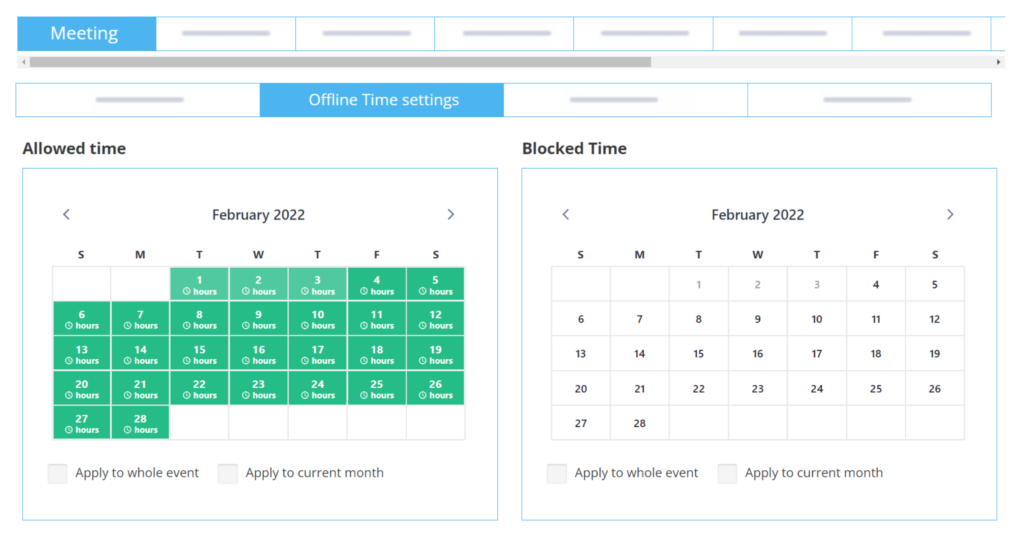 What are the benefits?
We can set allowed and blocked dates and time more flexibly.
Eliminates the need to choose dates one by one.
Possibility to set separate time for online and offline meetings.
Summary of features
Separate settings for online and offline meetings.

New calendar widgets for allowed and blocked time both for Admin panel and profiles on frontend.

Ability to easily pick/unpick few dates (or whole month or even whole event).

Ability to set few time periods for each day.