Financial services event tech growth – a complete guide
Growth of financial services event tech continues to grow at a rapid rate.  The surge of fintech and pandemic-related challenges have spurred digital transformation and online engagement in the industry.
Online trading, mobile banking transactions and remote customer support have become the tools and strategies of the future.  To address this change, financial services providers have started moulding their operations in a digital model.
This new approach will have virtual events at its core to educate and connect key stakeholders and customers.
Fintech market growth puts digital adoption on full throttle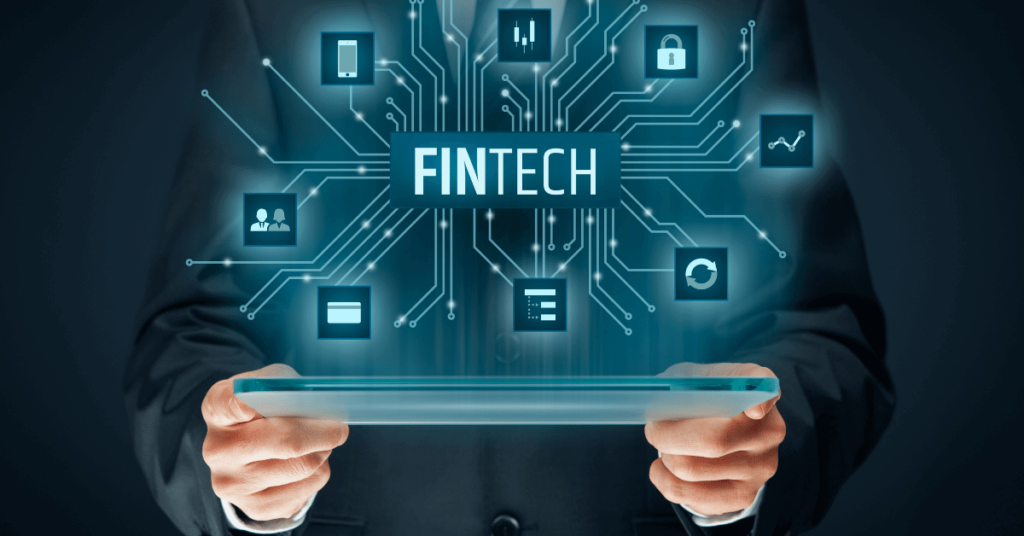 Fintech or "financial technology" is a key aspect of this services industry that finds application in fields such as retail banking, investment banking, stock trading and hedge funds.
Some examples include:
1) Mobile banking – Apps enable users to access accounts from anywhere, anytime. Users can check balances, transfer money between bank accounts, pay bills, make payments and even withdraw cash directly from ATMs.
2) Online lending – Lenders offer loans over the internet without having to visit brick and mortar locations. Consumers can apply for credit cards, personal loans, mortgages and car financing online.
3) Payment processing – Firms process transactions electronically instead of manually entering information into ledgers. This saves time and reduces errors.
Technology advancements and digitisation made necessary by the pandemic are driving fintech on fast-track growth.
According to market research firm Reports and Data, the global fintech market is projected to expand at a compound annual growth rate of 8.5% between 2021 and 2028 to reach £138.6 billion ($190.8 billion).
Key growth factors include:
Rising demand for mobile commerce

Growing use of AI and blockchain technologies

Adoption of big data, cloud infrastructure, cryptography, biometrics and cybersecurity
Let's take a look at other trends that will continue to drive virtual events growth in financial services in 2021 and beyond.
Trends driving digital transformation in financial services
Here are the trends and themes driving digital transformation in financial services:
 1. Modernising legacy systems
 2. Rise in contactless payments
Use of contactless payments grew significantly during Covid-19. Financial services firms have introduced mobile apps and other contactless finance solutions to address this. Meanwhile, the global contactless payment market is also projected to increase at a CAGR of 11.7% from USD 10.3 billion in 2020 to USD 18 billion in 2025. This will further encourage investment in data analytics tools, AI and other services.
3. Personalised insurance
Insurance providers had their task cut out amid a major health crisis at hand and nations in economic distress. It became essential to offer services that were tailored to the specific needs of different customers. Providing this level of hyper-personalisation has required a massive upgrade in technology to enable quick, contextualised interactions and solutions for customers. The need for personalised insurance will beyond 2021 as data analytics and AI continue to improve.
 4. Location-agnostic trading floors
Trading activities are no longer restricted to physical trading floors or exchanges. The necessity of remote work created the need for location-independent trading that could be carried out from home. To create a robust infrastructure that would allow secure logins from any place, it has become crucial to invest in resilient cloud infrastructure equipped to handle global financial activities.
 5. Work-from-anywhere
Many companies adopted remote work policies in 2020 that are expected to continue in the future. While this allowed flexibility for work, it also created challenges for companies to keep their employees and customers engaged and connected.
Work-from-anywhere hybrid solutions have become vital to financial services industry. This is because workers now need powerful computing hardware and customer response platforms. These create a work environment which supports in-person and remote workers, by combining mobile and digital experiences with flexible hardware. 
These factors will continue to contribute to the rise of virtual financial events where organisers can educate customers and showcase the latest products and solutions.   
Types of virtual financial services events
Live webinars
In recent years, banks and financial firms have turned to live webinars to engage people on a range of topics. These include personal finance management, wealth planning, retirement plans, insurance policies, mortgages, credit cards, loans, investments and much more. Some examples are:
Wells Fargo's Beyond College series
Oracle's Capital Clarity webinar series
JPMorgan Chase & Co.'s technology webinars
Virtual fairs and trade shows
Many banking and financial service providers organise virtual fairs and trade shows to highlight innovative solutions developed by their team. These events help firms build relationships with potential partners and customers – as well as providing insights into emerging technologies. Below are some examples:
Virtual FinTech Fair, a series of virtual events highlighting FinTech companies across Asia

GTR Asia, a virtual event that connects representatives from banks, MNCs, insurance, stockbroking, fintech firms and more

Dock Digital, a virtual roundtable event by FinTech Futures that connects digital transformation decision-makers in banking and financial services
Virtual conferences
Virtual financial conferences are aimed at helping banking and related agencies. They allow them to connect with stakeholders, present new products and solutions to potential clients and get feedback on new ideas and innovations. Some examples are:
Morgan Stanley Virtual U.S. Financials Conference

Gartner CFO and Finance Executive Conference

Fintech Finance Banking World Forum – a fintech event focused on mobile payments, AI, lending and insurance.

Impact Investing World Forum – a virtual conference based on environmental, social and governance (ESG) investing.
Benefits of hosting a virtual financial services event
Virtual financial services events provide numerous benefits including cost savings, increased productivity, improved customer experience and enhanced brand awareness. They also allow participants to connect regardless of location or time zone. Let's understand each in detail:
Cost reduction
The cost-saving potential is huge with virtual events compared to face-to-face events. Organisers don't have to rent out a venue or pay for travel and accommodation costs.  This reduction in expenses helps drive bottom-line growth and improves ROI.
Increased productivity
Another advantage of virtual events is they enable remote workers to participate without having to leave home. Virtual events encourage greater interaction among team members, leading to higher levels of creativity and innovation.
Customer Experience improvement
Virtual events offer customers the opportunity to interact with company representatives 24/7. This can be through live chat, email, phone calls, video conferencing and more. Customer experience is also improved by personalising the event for individual attendees at every touchpoint.
Expand brand awareness globally
Boost brand awareness by reaching out to a global audience with a virtual event. Prospects and customers can view the latest products, schedule consultancy calls or book a demo before making their purchase decision.
Get in-depth data insights
At virtual financial services events, you can generate in-depth insights by analysing your attendee's digital footprint. These data-driven analytics help understand which sessions saw the maximum participation, which was the most engaged exhibitor booths, videos watched, ads clicked and content downloaded to create a more complete buyer persona.
How virtual event technology can help
Virtual event tech software allows organisers with the necessary tools and platform to create high-quality events. These are better equipped to engage the audience, enhance networking and generate leads. Here's what all you can do with an event tech provider like ExpoPlatform:
     

Deliver international events in multiple languages

     

Create scalable, hybrid experiences

     

Use AI-matchmaking to connect attendees to people, products and content

     

Build 365 community platform to engage attendees all year-round

     

Create a customised, modular experience

     

Be in full control of your data

     

Discover new products and services with our product discovery platform

     

Use advanced lead scoring system through ROI dashboard

     

Optimise your event for SEO

     

Leverage hosted buyer programme for VIP customers

     

Build a Smart Event website with ease

     

Manage exhibitors through exhibitor manual
Read about these features and services in detail here
Conclusion
The digital landscape we now live in means there is a risk of information being scattered at virtual events. This can be down to disconnected tools and siloed data. It is especially true for the financial services industry – which involves a lot of number crunching and data analysis. A virtual event tech platform helps reduce a lot of this headache by bringing all the functionalities at one place through integrated modules and API hooks. This streamlines the event organising process, saves time, improves reporting and drives ROI.
You will get all these features in ExpoPlatform. Connect to book a demo now!