Seven ways events and tech work Better Together
The return of live events has been met with more tech than ever before.
Despite this an increasingly digital world, real-life remains the best way to engage prospects – and combining the two makes them Better Together.
A Smart Event gives visitors and exhibitors personalized AI recommendations as well as tools to discover, connect and extend the lifecycle of your offerings.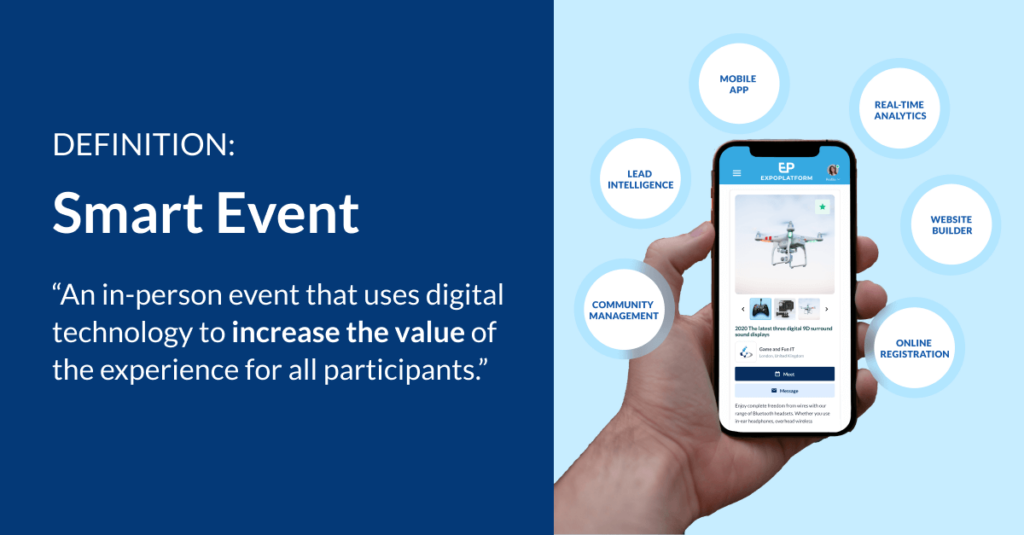 Here are seven ways this tech-fuelled format improves the value of your in-person productions.
Smart Event App
Event app usage has more than double since 2020. That's because they help create more valuable shows with matchmaking, meetings and content streaming before, during and after the event.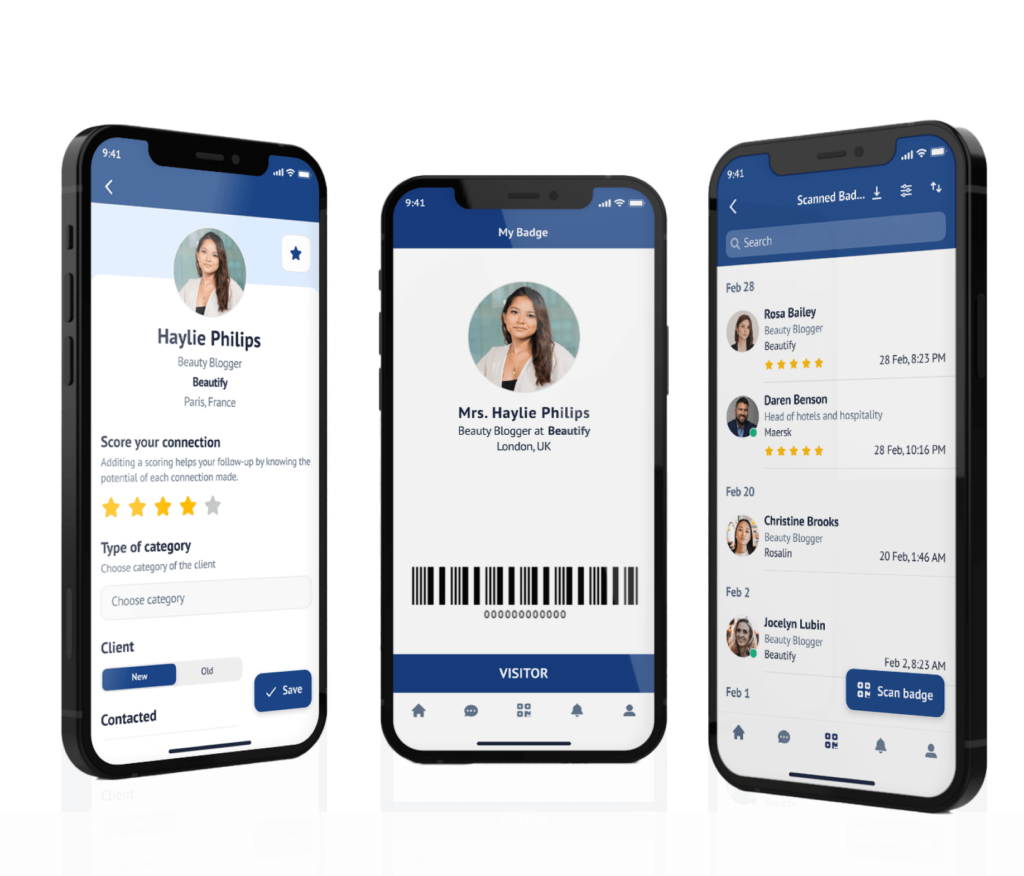 This tool includes lead scanning, route mapping and relevant product discovery. It is also key to unlocking many of the other tech features which can add more value to your event.
Lead Intelligence
Three words that can help your exhibitors bring in three times more leads: Omnichannel Lead Intelligence.
This tool has proven to boost exhibitor ROI by more than 250% by collecting all attendee interactions – online and in-person – into one single dashboard.
It means their view is now longer limited to people they scan at the event, giving a much better view of the value in being there.
This is of the greatest significance seeing how exhibitor ROI was found to be the number one problem facing industry professionals in our Event Tech Returns to Live survey.
Concierge Plus
Give your top buyers a VIP experience through a hosted buyer program to connect them with the right exhibitors.
This feature uses AI matchmaking algorithms to find content, products and people that need to meet up.
It increases the efficiency of time spent at events, making business connections that matter and improving your tradeshow's NPS.
Marketplace
Connect buyers and sellers year-round by turning your event into a Marketplace with lead generation, RFPs and meetings year-round.
This 365 Community approach can increase your digital revenue by up to 300% – with premium and basic profile listings make up two-thirds of that figure.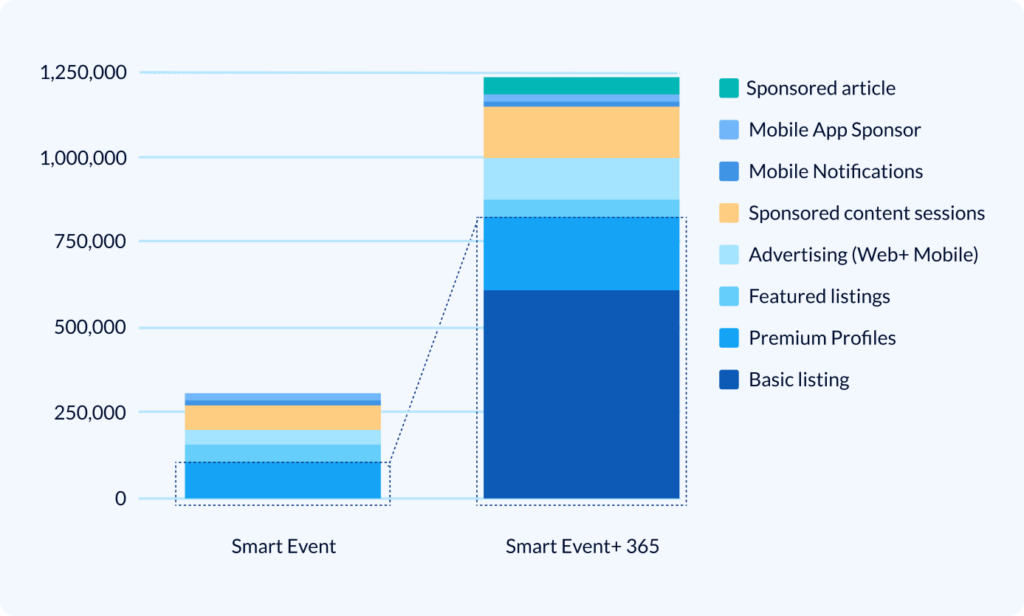 Our Marketplace Blueprint does a deep dive into all of the benefits of a 365 lead-generation platform, with a practical advice on how to set one up. Download it now for free.
Exhibitor Manual
This tool simplifies the onboarding and monetization processes by providing easy-to-use automated workflows, checklists and ecommerce upsells. 
Its benefits include customized exhibitor journeys, automated reminders and checklists, new revenue generation as well as seamless, integrated experience.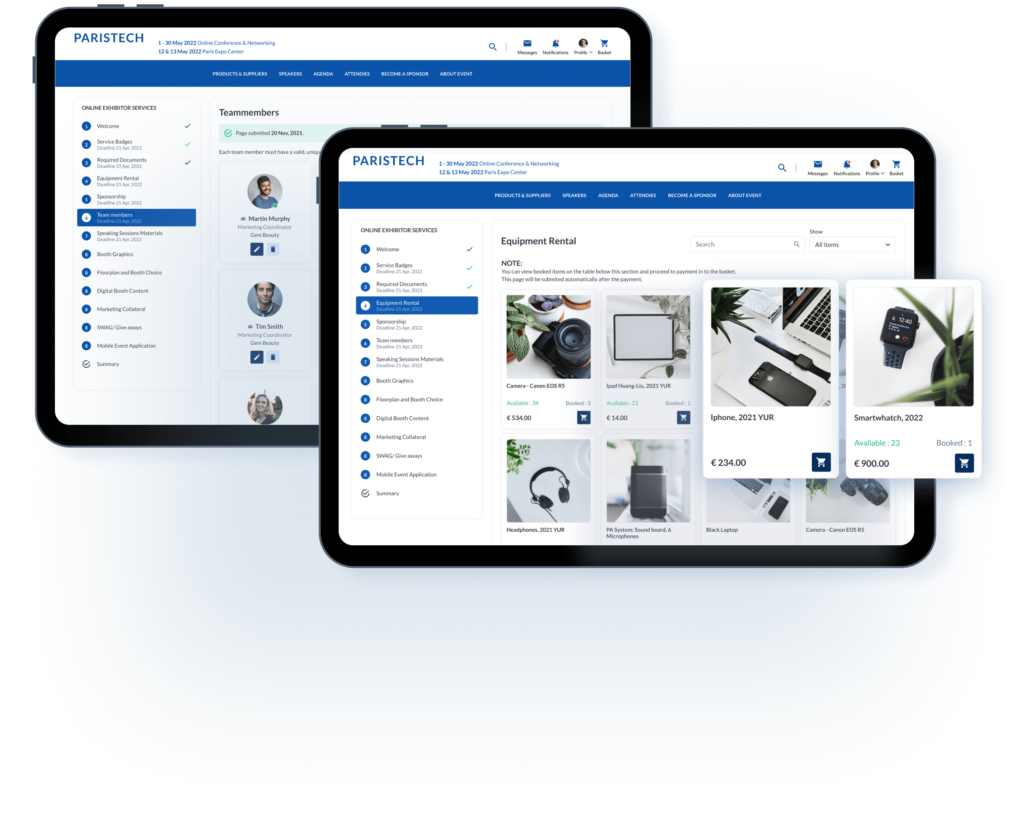 A great onboarding experience has a real impact on customer satisfaction and improves the ROI they get from exhibiting. It can also be a massive timesaver for your team.
ExpoPlatform Live
Simplify your tech stack with this all-in-one solution for in-person events.
ExpoPlatform Live gives you seamless registration, badge printing kiosks, onsite support and lead retrieval in your event app.
It solves the issues of attendees having to use more than one platform, which leads to poor adoption rates.
Interactive Floorplan
Navigation and discovery are made a lot easier with this personalised floorplan.
It gives supplier recommendations to makes it easy for visitors to find their way around an event to the right products and companies.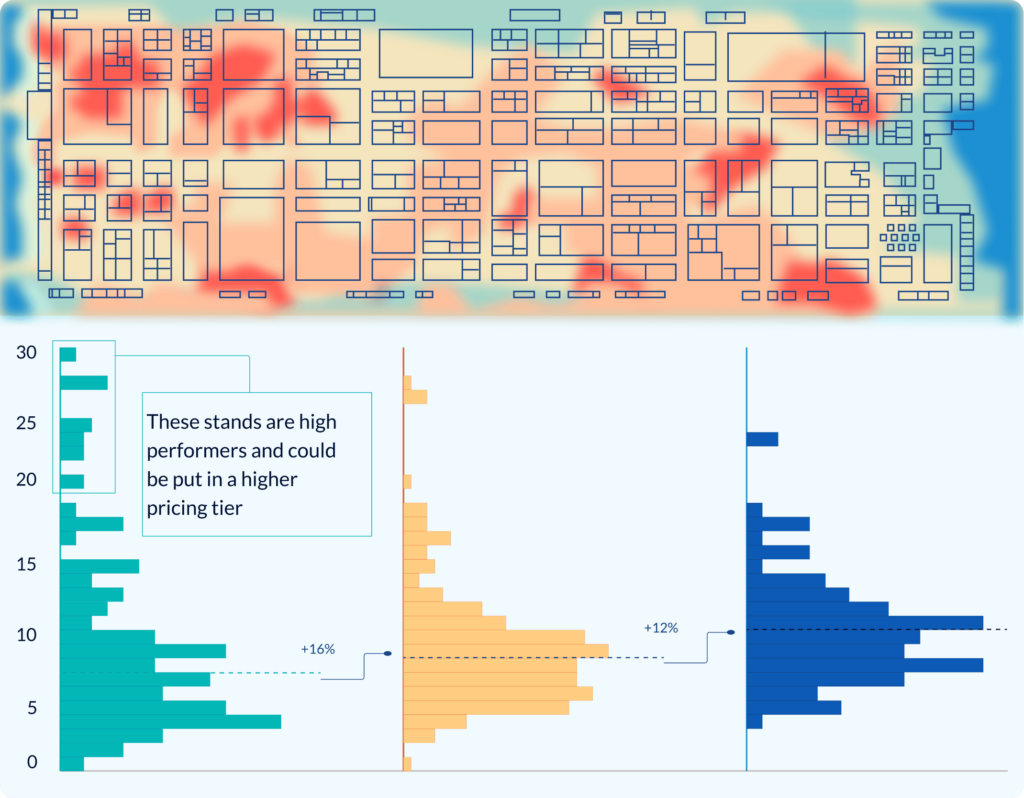 This is an experience similar to Google Maps but with richer data capture in the navigation to understand the performance.
Benefits include increased booth traffic, a bird's eye view of the layout, driving exhibitor profile engagement as well as customizable branding.
Conclusion
The digital transformation of the events industry offers great opportunities to improve product offerings.
ExpoPlatform research estimates there is now 20 times for data points available to organizers compared with 2020.
That's because the number of technological touchpoints has grown significantly since, allowing for a fuller picture of the attendee and exhibitor experience.
These modules all bring their own strengths to the table, which you can mix and blend these modules to build your perfect event – creating a seamless experience onsite and online.
Book a free call to learn how we can bring event tech to your live show and make things Better Together.