B2B sales journey more omnichannel than ever
The number of channels now used in B2B sales has doubled since 2016, figures show.
Findings from McKinsey & Co reveal buyers are more comfortable than ever using digital and online methods for purchasing.
They are found to use up to 10 channels as part of their buying journey - which is double the number of channels five years ago and up from seven channels in 2019.
A previous study from McKinsey shows 94% of B2B decisionmakers believe an omnichannel approach is as effective or more than before Covid-19.
What's behind the figures?
Online consumption was a custom experience well before the pandemic hit.
The private lives of buyers saw seamless experiences through platforms like Amazon and Uber – why would they not want the same in business?
Meanwhile, the imposition of lockdown measures saw a rapid move towards digital solutions.
Buyers and sellers turned to online channels, with their popularity now expected to remain high in the future.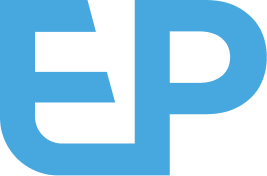 Want to go omnichannel in events?
Get your free consultation to find out how
What does it mean for organisers?
Online marketplaces are the perfect example of the networked business which have risen to dominate the web.
There are a number of reasons why marketplaces are an attractive line of business:
Network effects: the more users you get, the more useful/cheap your product becomes, the more users you get – Uber vs. taxis.
Barrier to entry: Once they have a strong network effect, it becomes increasingly difficult to enter or replicate the marketplace – Airbnb vs. hotels. Ecoystems of users are the new source of competitive advantage and market dominance.
No inventory

 

means they are can be cheaper to operate easier to scale and easier to pivot.
For event organisers, online marketplaces come with some specific advantages:
Audience growth.

 

Your brand can become embedded into the workflows of buyers year-round by providing an essential tool for

 

finding and comparing products and services, which can significantly grow your audiences.
Revenue growth.

 

Bundling recurring revenue subscriptions to a marketplace alongside exhibiting at an event is an opportunity to increase the value of exhibiting, gives suppliers more leads and ROI.
Brand protection. Most importantly, having a marketplace in your portfolio presents the opportunity for forward-thinking organisers to embed themselves in the transactions between our visitors and exhibitor audiences outside the confines of an exhibition.
We hope you enjoyed reading this article and found it useful. At ExpoPlatform, we want to help you build better events and communities. Please get in touch and ask for a demo here. Thank you.